What should be the best streaming video recorders in 2018? In order to find one video recorder to capture videos from Internet, record video tutorial on computer, or keep a recording for game videos with great score, a versatile streaming video recorder is the program you need. There are tens of thousands of similar programs on the market.

How to get the desired and best streaming video recorder according to your requirement?
The article analyzes the Pros and Cons of best 10 streaming video recorders, which you can go through this article to collect some useful information.
Top 1: Apeaksoft Screen Recorder
Apeaksoft Screen Recorder is one of the best screen streaming video recorders for both Windows and Mac. Besides the powerful recording feature to capture video and audio files from online movie, it also annotates recordings with a text box, arrow and more. In addition, it is convenient that you can make a setting you prefer to in advance, and the next you record the video you can use this setting without resetting.
Pros:
1. Customize recording screen size or choose full screen for on screen activities.
2. Record system audio, microphone audio or both of them with ease.
3. Instant preview for the recording video before saving to desired format.
4. Record online videos, Skype calls, Gotomeetings and more on-screen activities.
5. Multiple editing features to drawing panels, add arrow or text to screen or video.
6. Set up a schedule-recording task on a timer on your computer.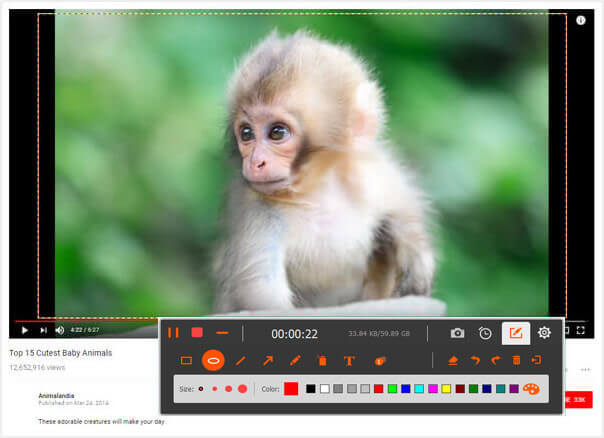 Top 2: SnagIt
SnagIt is one of the best streaming video recorders for capturing and editing on screen activities. It is able to capture webpages, take screenshots of DirectX applications, video games and get any videos on your screen with ease.
Pros:
1. It has an easy process to capture videos with the intuitive interface.
2. Multiple capturing and editing features to get the desired files especially scroll to get the contents.
Cons:
1. Difficult to setup emails to work with the best streaming video recorder.
2. Still lack of some excellent features to editing captured videos files.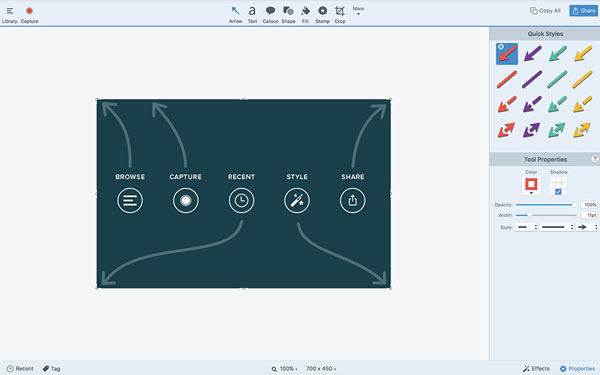 Top 3: Camstudio
As for the best steaming video recorder for free, CamStudio is one of the programs you need to take into consideration. It is able to export any video files for different devices that you have recorded in AVI format.
Pros:
1. A variety of webcam movie screen capture solutions to get streaming from webcam.
2. Edit the video by redirect at the end of the video to any URL you choose.
Cons:
1. Limitation for the free version with some bells and whistle for techy users.
2. It is difficult to edit the capture videos within the program.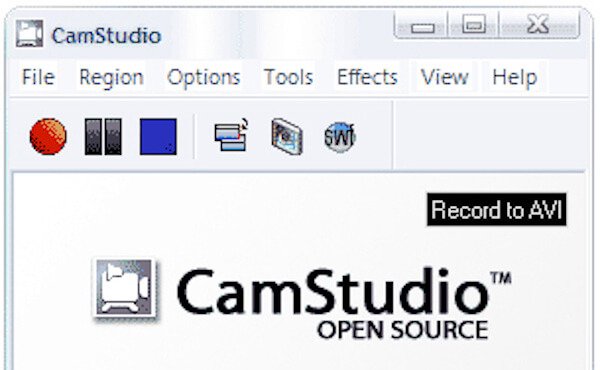 Top 4: Camatasia
Camatasia is the industry standard to capture screen-streaming video. It has most of the video editing tools that rival standalone editing apps. As the best screen-streaming recorder for professional users, it is very popular to record videos on Windows.
Pros:
1. It has an excellent output video quality compared to the rival recorder programs.
2. All rounded editing features to make the recorded video outstanding.
Cons:
1. The price might not be affordable for ordinary users.
2. It lacks of the schedule an automatic recording with ease process.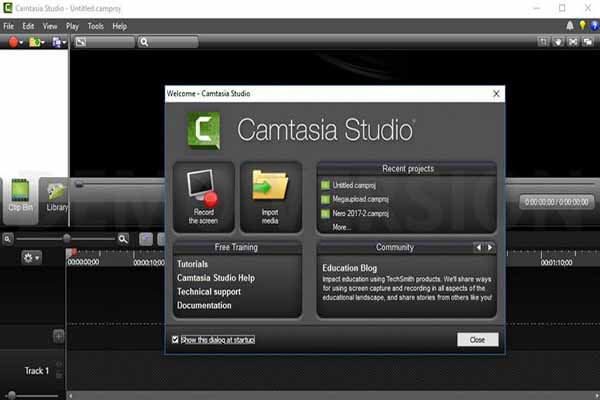 Top 5: Bandicam
Bandicam is a lightweight screen recorder for Windows that capture videos on PC screen in high quality. The best free streaming video recorder excels in recording the target in high speed, with a high compression ratio and high quality.
Pros:
1. It uses the hardware accelerated screen-recording algorithm.
2. Much smaller in size, but a high quality to record videos, even 4K Ultra HD videos.
Cons:
1. Does not work with the live streaming video files.
2. Watermark limitation for the free version on the top of the video.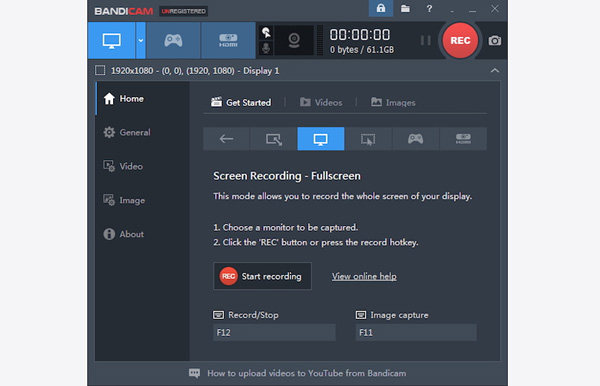 Top 6: Open Broadcaster Software
Open Broadcaster software (OBS), just as the name of the software, it is able to make screen casting intuitive and free to use. The top streaming video recorder uses chroma keying, masking and color correction, and an easy to use audio mixer.
Pros:
1. It is a free and open source cross-platform screen streaming video recorder.
2. Stream video files to most of the live streaming video platforms.
Cons:
1. It should be difficult to master the recording process.
2. Cannot link to an audio file as a source file.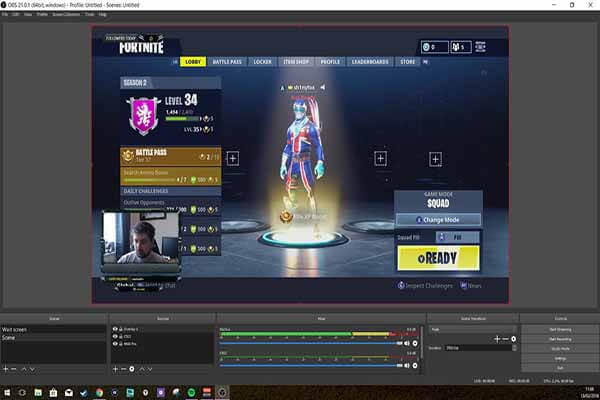 Top 7: VLC
VLC is more than a best streaming video recorder for multiple platforms; it also works as a video converter, video player and other video editor. Users are able to customize the interface skin if they know a little bit knowledge about encoding.
Pros:
1. A versatile video streaming recorder to handle video files in different purposes.
2. It is a standalone program to record video on different platforms.
Cons:
1. Lack of features for recording streaming videos.
2. The quality might not compare with the professional streaming video recorders.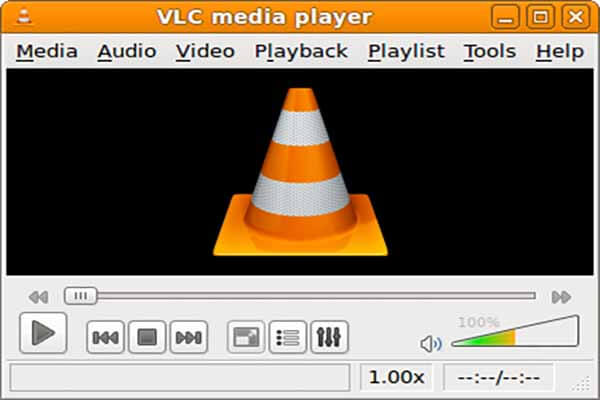 Top 8: QuickTime
QuickTime is the default program for Mac operation system. It should be the best streaming video recorder if you need to record screen for Mac OSX or iPhone. What is more, you can also use the program to record Skype video and other on screen activity in full screen.
Pros:
1. Record, edit and create videos with ease for on screen activity for Apple devices.
2. Sync the streaming video between different platforms.
Cons:
1. Install bloatware application for have more space for PC and solve problems.
2. It does not work with other codec in order to record streaming video for other devices.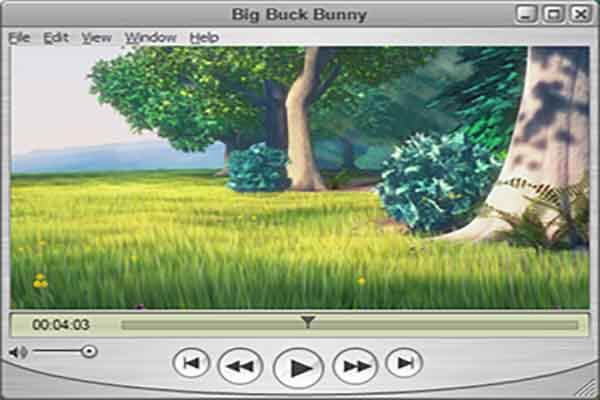 Top 9: FlashBack Express
FlashBack Express is another feature packed screen recorder, which you can record games and capture the footage of webcam. The best screen streaming video recorder also enables you to crop and edit videos before exporting to YouTube, FTP server or computer.
Pros:
1. Capture HD in game footage with hardware acceleration for AMD and other graphic card.
2. Export the recorded video files into different video formats.
Cons:
1. Need to upgrade to Pro version in order to use the editing features.
2. There is no panning to follow the cursor.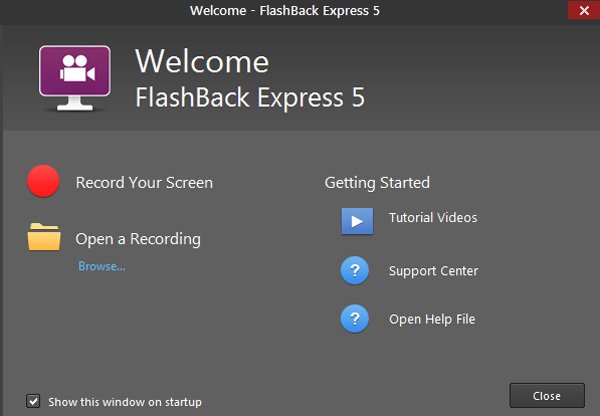 Top 10: Screencast-O-Matic
As for the best screen-streaming recorder online, Screencast-O-Matic should be your choice. It is a java based cross-platform web app for screen capturing and video recording. Besides the recording features, you can also access to some basic editing features.
Pros:
1. Record screen and video online directly without install extra programs.
2. Upload videos to YouTube and other platforms directly within the program.
Cons:
1. Need to have a good Internet connection in order to record your work.
2. Just basic editing features are available for the online screen recorder.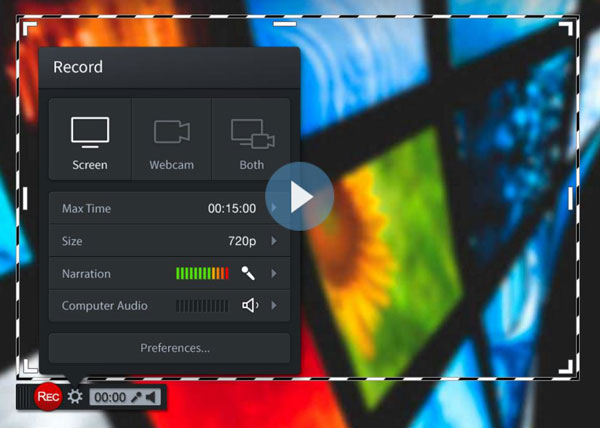 Conclusion
In order to get the record video and on screen activities for your computer, you can find the best streaming video recorders listed in the article. Just learn more about the Cons and Pros for these programs before you make a decision. If you have any other recommended program as the best recorder for streaming videos, you can share the information in the comments.