Chrome is currently one of the most popular and widely used web browser around the world. It lets you browse web pages simply and safely. Plus, it is possible to do various task due to a wide range of extensions. In some occasions, you would like to record the sound of a specific website within your browser. If you use Chrome to visit web pages, you are lucky since this article is going to tell you how to capture Chrome audio of any tab.

Capture Chrome Audio
Part 1: Easiest Way to Capture Chrome Audio
When capture audio from Chrome, quality loss is one of the most concerned element. Apeaksoft Screen Recorder is not a simple chrome audio recorder but a powerful tool to do the task with no damaging audio quality.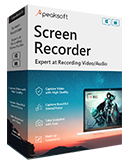 4,000,000+ Downloads
Capture audio from any webpage in Chrome in one click.
Add your voice to the audio recording in real time.
Offer extensive bonus tools, like audio trimming.
Pre-listen to the audio recording with built-in media player.
In briefly, it is the best option to capture sound from your Chrome browser on Windows and Mac.
How to Record Sound from Chrome
Step 1Install the best Chrome audio recorder
Launch the best audio recorder for Chrome after you installed it on your PC. There is a dedicated version for Mac. Pick Audio Recorder in the home interface. If you wish to record video in Chrome, choose Video Recorder instead.

Step 2Record audio in Chrome
There are two options on the window, System Sound and Microphone. Here we turn on the first option and turn off the second one. To add your voice to the audio recording, enable both options. Open the desired webpage in your Chrome browser. Click the REC button on the audio recorder and play the audio in Chrome.
Tips :
By default, the Chrome audio recorder will pre-set the custom options based on your situation. If you wish to change them, click the
Gear
icon to open the
Preferences
dialog.

Step 3Save Chrome audio recording
When Chrome audio recording is done, click the Stop button. Then check the recording and remove unwanted part with the Clip tool. Finally, hit the Save button to save it to your hard drive.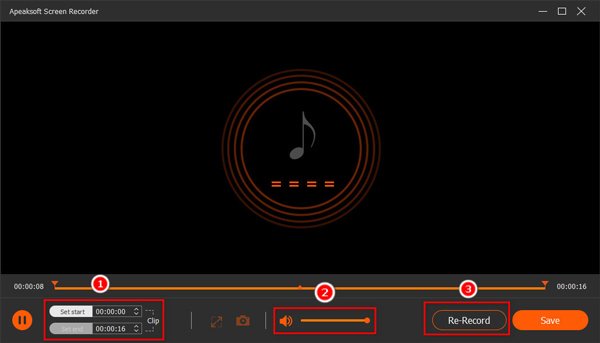 Note :
If you know the length of the audio file, click the
Clock
icon and set it. Then the Chrome audio recorder will save the recording based on your setting.
More screen recorders for Chrome are here.
Part 2: Record Chrome Audio Online
In some cases, it is not convenient to install software audio recorder to computer. Apeaksoft Free Online Audio Recorder is the best alternative solution. Plus, it is free of charge and works online.

Recommendation
Capture audio from Chrome with no installation.
Keep the original audio quality using advanced technology.
Save audio from Chrome into MP3 files.
Totally free to use without limit.
How to Record Audio in Chrome Online
Step 1 When you find a song or audio file in Chrome that you wish to capture, create a new tab and visit https://www.apeaksoft.com/free-online-audio-recorder/. Click the Start Recording button to download the launcher.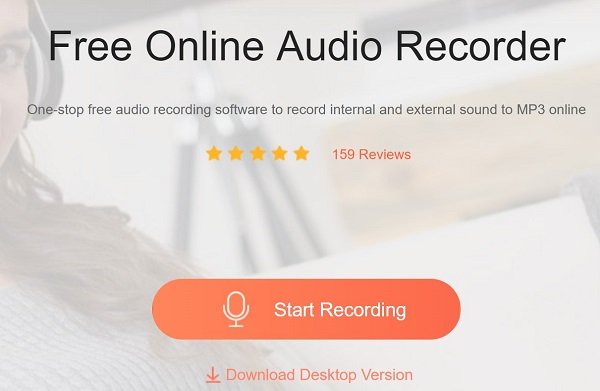 Step 2 When the launcher pops up, enable System audio icon while disable Microphone icon. If you want to capture both online audio and your voice, enable the two options.

Step 3 Click the REC button and play the audio in Chrome. Then the online audio recorder will capture the Chrome audio.

Step 4 Wait for the recording to finish, hit the Stop button and download the MP3 file to your computer.
This freeware can be the streaming audio recorder to capture all the sound on your browser.
Part 3: Capture Audio with Chrome Audio Capture Extension
There is an audio recorder extension for Chrome called Chrome Audio Capture. If you do not like desktop software, it is a simple way to capture your favorite music in Chrome. Bear in mind that the extension just records audio from Chrome. It does not have any bonus function. Moreover, it can only record audio up to 20 minutes. Here are the steps below.
Step 1 Open Chrome browser, go to Web Store and search for Chrome Audio Capture. Install it to your browser. Then you will get a red circle button on the toolbar at upper right side.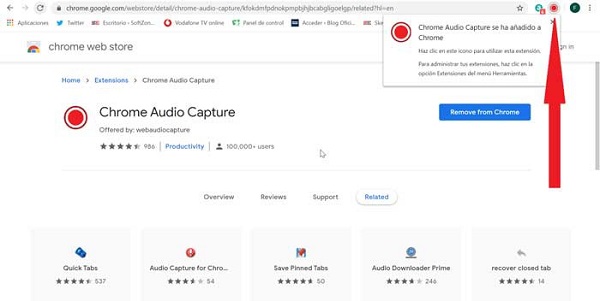 Step 2 Hit Options link if you wish to set custom options. For instance, select Output file format as mp3 or wav according to your preference. Then click the MP3 Quality option and select a proper quality.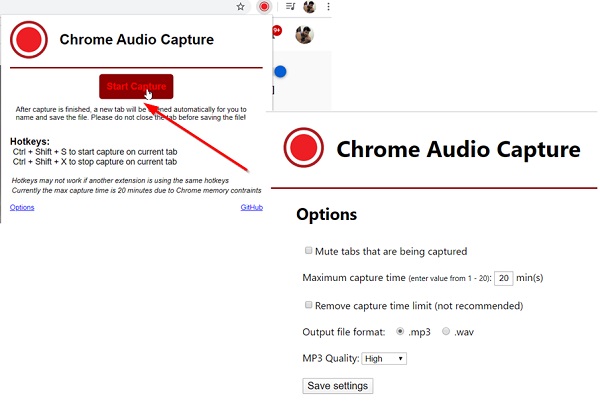 Step 3 Whenever you find a song in Chrome you'd like to capture, click the Chrome Audio Capture icon. Once hit the Start Capture button, it will begin recording audio in Chrome.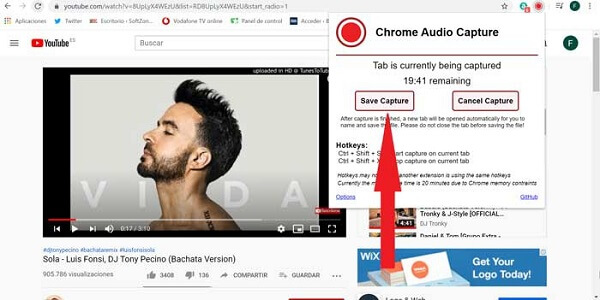 Step 4 To stop the capture, press Save Capture button and you will be presented the options dialog. Enter a filename and choose the destination directory. Now, download and save it to your hard drive.
Part 4: FAQs of Chrome Audio Capture
Does Google have a voice recorder?
The lack of a native voice recording app in Android system has always brought a chuckle. Fortunately, Google finally introduced Google Recorder app along with Pixel 4. You can download it from Play Store.
How do I record my desktop audio?
To record audio from Windows or Mac system, you can use the built-in audio recording functions, such as the Voice Recorder app on Windows 10 and QuickTime Player's audio recording function.
How can I record Chrome audio and microphone at the same time?
Chrome Audio Capture cannot record online audio and microphone at the same time. In result, you have to use a third-party audio recorder program.
Conclusion
This guide has talked about how to capture audio in Chrome browser so that you can save your favorite music streaming and podcast. The Chrome Audio Capture extension is the simplest way to do it. However, it has the length limit and cannot capture your voice. If you feel the extension is too simple, Apeaksoft Screen Recorder is worth to try. It is not only easy to use, but also provides plentiful bonus functions. If you encounter other questions, please leave your message in the comment area below this post.