Convert2MP3 Online Video Converter plays an important role in downloading and converting YouTube videos to MP3 or MP4 files. Although there are various online video converters available for you to choose from, most of them only enable you to convert videos saved in your computer while lacking the ability to download online YouTube videos instantly. Compared with such kind of online video converters, Convert2MP3 has been outstanding and attracted a wide range of users. However, the bad news is that the original convert2mp3.net has been shut down globally as part of a settlement from a 2017 lawsuit. All the search results of convert2mp3 on Google now are all its alternatives.
In this post we will make a full introduction to the original Convert2MP3 Online Video Converter and recommend its best alternative based on different OS.

Convert2MP3
Part 1. What Is Convert2MP3?
Convert2MP3 Online Video Converter enables you to download your favorite music videos from YouTube and other video websites and convert them to MP3 with ease. It's totally free with no need to install software or register.
Unfortunately, Convert2MP3 was felled into a lawsuit in 2017 and was condemned that its large-scale and sustained copyright violations by letting people extract downloadable audio files from things like music videos is unlawful. In order to avoid litigation in court, Convert2MP3 has shut down the site in late 2017.
Please note that the website of the original Convert2MP3 Online Video Converter is http://convert2mp3.net/, now if you visit this website you will see these words: This site has been shut down following legal action for copyright infringement.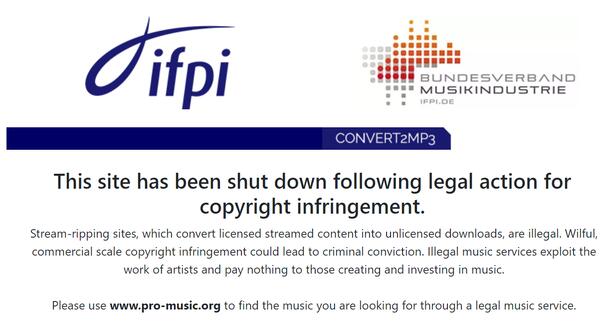 PROS

Free internet download service without registration.
Support video downloading from YouTube, DailyMotion, Vevo, Vimeo, or Clipfish.
Easy to use by inserting a video link or entering video title alternatively.
CONS

The supported online video sites are very limited.
It only supports 10 output audio and video formats in total, MP3 and MP4 included.
It fails to download online videos from time to time.
The original convert2mp3.net has been shut down globally, now all the search results you can see on Google are its alternatives.
Now the first keyword result of convert2mp3 in Google is an imitator of the original convert2mp3, its website is https://convert2mp3.club/en/. It seems that they copied original meta and title and texts, to make Google believe it's the new version of the shutdown website. Although it doesn't offer all of the original features, like video download or vevo & clipfish stuff, it still keeps most features of convert2mp3.net.
If you are looking for an online service similar to convert2mp3 very much, convert2mp3.club should be the most suitable one. But this alternative has not made any optimization in functions, it has all the cons the original Convert2MP3 Online Video Converter has. So if convert2mp3 is not enough for you, just keep reading for more alternatives.
Part 2. The Best Alternative to Convert2MP3 Online Video Converter
If you are restricted with Convert2MP3 online video converter's limitation or cannot use its online video downloading service successfully, you can turn to its best alternative – Apeaksoft Free Online Audio Recorder. This free online audio recording service enables you to download any music or sound online to MP3 for free without any hassle, especially when you are failed to download online streaming video or audio with so-called online video downloaders.
Features:
Record and save any online streaming music from audio streaming sites like Spotify, Pandora, LAST.FM, My Space, 8 Tracks, etc.
Extract background music from music videos from YouTube, Dailymotion, Vimeo, Vevo, and more online sharing sites.
Record your own narrations for your video tutorial or presentation with ease.
Save chatting conversations and notes in E-meeting via Skype or TeamViewer.
You can download online videos to MP3 files as simple as you can with this Convert2MP3 alternative.
Step 1 Visit the best Convert2MP3 online video converter alternative page and click Start Recording.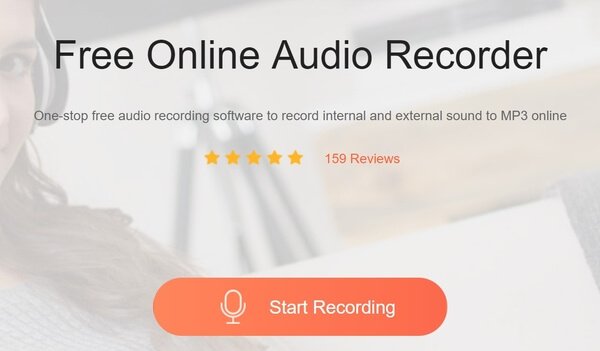 You will be asked to install a small launcher.
Step 2 Turn on System Audio option to enable computer internal audio and turn off the Microphone option. Then hit REC to start recording YouTube videos to MP3.

Step 3 When recording finishes, click the Stop icon to pre-listen the recordings and download it to your computer if you are satisfied with it.

If you have frequent demands to download online video or audio, and want to convert the downloaded video or audio files to more output formats than MP3, you can download the desktop convert2mp3 software – Apeaksoft Screen Recorder. It's the Pro version of Apeaksoft Free Online Audio Converter. You can use it as YouTube to MP3 Converter, online streaming music recorder, vimeo downloader, and more. Apart from the online video/audio recording features, it supports more popular output formats, even 4K UHD video formats are supported.

Recommendation
Download any online streaming video/audio with original image/sound quality in the form of recording.
Record gameplay with frame rate up to 60 fps.
Record customized computer screen or full screen as per your need.
Draw, outline and add arrows or text to screenshot or recorded video.
Record audio/video in any length automatically and periodically by setting scheduled task.
Part 3. Top 5 Convert2MP3 Apps for Android/iPhone
Top 1. Videoder (Android)
Videoder is one of the hottest YouTube downloaders on Android with over 40 million downloads. It supports downloading from over 50+ sites, including YouTube, Instagram, Facebook, Hotstar, Voot, VK and more, new ones are being added every week as per users' request.. You can easily download YouTube playlist, YouTube videos to MP3. It even supports 4K downloading and batch downloading.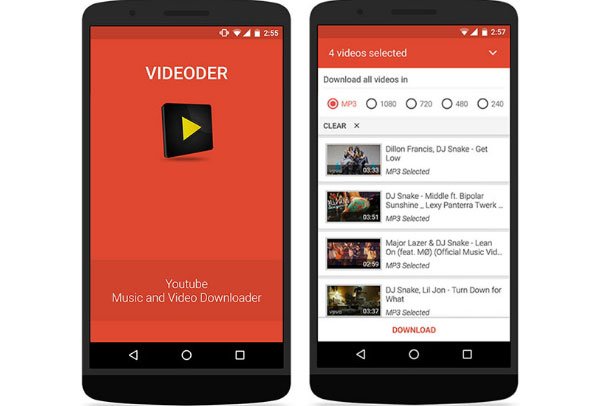 Top 2. YouMP34 (Android)
I assume that you guys can guess what this Android app can do for you from its name. Yes, this free convert2mp3 Android app can help you download YouTube videos and music to MP3 or MP4 files.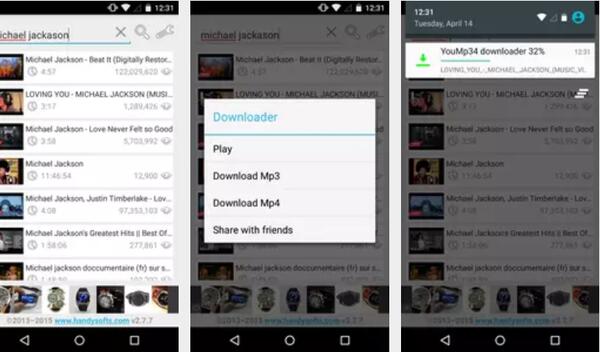 Top 3. Tubemate YouTube Downloader (Android)
TubeMate is also a convert2mp3 music download app for Android users that downloads videos from YouTube onto your mobile phone directly and save them as MP3 files. You are recommended to download its latest third version, as older versions could have parsing problem.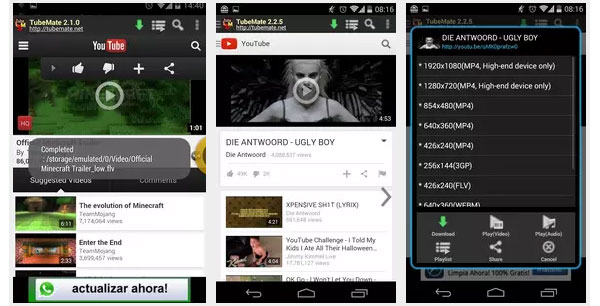 Top 4. MyMP3 (iPhone)
MyMP3 app is available on App Store for iPhone or iPad users. It can help you convert any YouTube videos to MP3 for offline listening and later sharing on any social network. MyMP3 can also work as a music player app, it allows you to edit file metadata.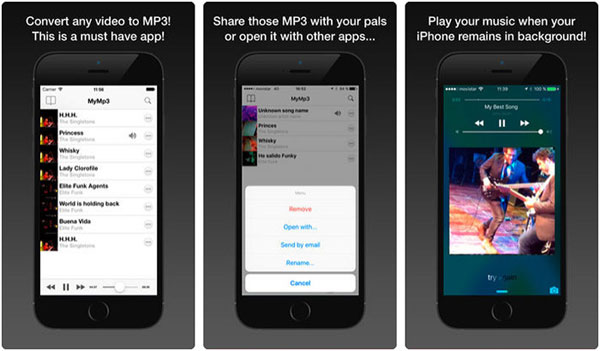 Top 5. McTube (iPhone)
McTube is one of the best convert2mp3 apps for iPhone that not only lets you watch YouTube videos on iPhone, but also enables you to download and store YouTube videos in MP3 format on your device. It features HD support, MP3 player, video filter, categories and search and many more, it has many features that other YouTube apps don't have.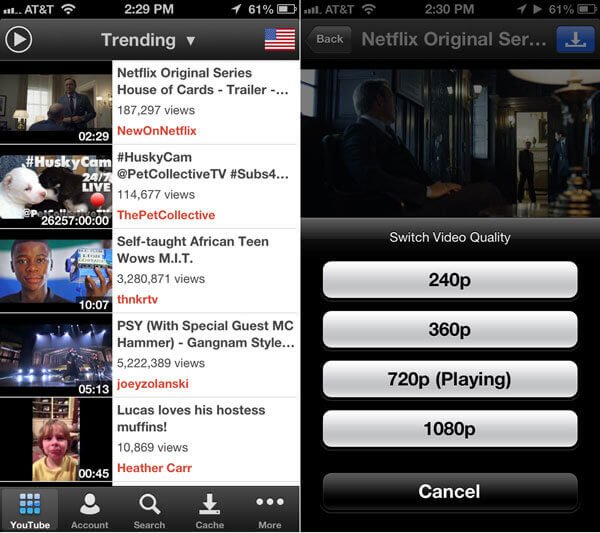 Part 4. Is There Convert2MP3 Chrome Extension Available?
When the convert2mp3.net online service was available, it also had a corresponding chrome extension available. But it's not available any more with convert2mp3's shut down. However, there is alternative available. YouTube MP3 Converter is an easy to install and use add-on for your browsers like Chrome, Opera, Edge, UCBrowser, etc. With this convert2mp3 chrome alternative, you can easily download YouTube videos to MP3 without being redirected to any other page. Just open the video you want to download on YouTube, then you will be able to locate the "Download MP3" button right above the "Subscribe" button of the video. It offers MP3 bitrates of 64kbps, 96kbps, 128kbps, 256kbps, and 320kbps for videos conversion in to various high quality MP3 format.
Note : This convert2mp3 chrome extension only allows you to convert videos into MP3 that are up to 30 minutes long.
Part 5. FAQs about Convert2MP3
1. Is Convert2MP3 Legal?
No, it's not. Actually all the YouTube downloaders you can find via Google search are illegal, that's why convert2mp3.net was shut down globally after the 2017 lawsuit. It would be more reliable and safer to use the free online audio recorder or its desktop program to save online streaming video or audio to MP3 and other popular file formats.
2. Why I get no results for my search?
Please make sure your searched query is spelled correctly and your Internet connection is good. If there is no problem with your spelling or Internet connection, perhaps the convert2mp3 alternative you were using just could not help you download the video you want.
3. Is it possible to download YouTube videos on my mobile phone with convert2mp3 app?
Yes, there are some apps with the feature like convert2mp3 that enables you to download online videos onto your iPhone or Android devices directly, you can refer to the contents of Part 3 in this article.