As we know, Instagram is the most popular Video Social Networking App now. As the top communicative platform, people like to view and share interesting videos on it all around the world. Everyday, millions of videos are shared on it. People can easily see others' life and brilliant clips of media and learn more useful knowledge. And the most important thing that got the attention of many users is its simplicity and also the security it provides.
This makes it difficult to download and save videos from Instagram for users, when they find some very useful videos or want to save classical clips forever. To help you save these precious deposits, this article will show you Free downloaders and sites to download Instagram videos. Let's see the details.

Note: Before we begin, you should know that it is illegal to download copyrighted content without obtaining permission from its owner first. If you want to save somebody else's video in order to share it, you must always make sure to give credit to the owner and to contact him/her beforehand. This is a rule of thumb for any type of repost, not just videos. If you still have any doubt, you can read Instagram's copyright policy carefully.
Part 1

: 3 Free Ways to Download Instagram Videos on PC
Way 1: Download Videos by Source code
Source code is so familiar to us. When we want to download and save pictures on web, we would right click the picture we want and tap Save Picture as option in the pop-up menu. Then your browser will automatically download it and save it in the default folder.
It is the same the videos. To download and save Instagram videos, we also can use this method. By using this method, you do not need to download the third-party software. It would be the easiest and most fast method. And it's a tried and tested method to download Instagram videos on PC. Here are details.
Step 1 Log in to your Instagram Account using web browser like Google Chrome, Mozilla Firefox etc. Then open the video you want to download on Instagram.
Note: If you forget your account, click here to find back your account.
Step 2 Right click or Command + click for Mac and choose Inspect Element or View Page Source. It depends on the specific browser that you're using.
Then you will see a link in a
tag. Click it and the video will start playing in a new tab.
Step 3 Finally, simply right click or Command + click for Mac and select 'Save Video as' to download the video to your PC's hard drive.

Way 2: Download Videos by Free Online Downloader
With the development of technology and the increasing need of downloading Instagram videos, there are more and more Instagram video downloader developed. They make downloading Instagram videos more and more easy than before.
And what makes these downloaders more standing is the downloading settings. Apart from Instagram videos, they also can help you download videos on other platforms, like YouTube, Vimeo and Vine. In some downloader settings, you also can select the download form.
So, if you'd prefer a more elegant way to download Instagram videos on PC. Free online Instagram video downloader would be a wonderful choice. And in the next, we will list 3 powerful Instagram video downloaders and details for you.
1.Downloader for Instagram
The first Instagram video downloader we want to show is Downloader for Instagram. In fact, it is a browser extension in Chrome. It can automatically detect the video you are watching and create a multi-format (MP4, AVI, 3GP, FLV, MOV, MPEG) link. So, you can download it easily. In popup window, you can see the video to download and save it by clicking Download. It also supports mass download in one click! It means you can download viewed images and videos as zip-file!
Step 1 Go to the Chrome web store and search Downloader for Instagram. Click Add to Chrome in the top right of the screen to install this App on your browser. Mac users will need to install Chrome if you usually browse using Safari.
Step 2 Go to Instagram and find the video you'd like to download. You'll see some new icons in the top right of the video, which are 'view, share link and download'.
Step 3 Click the Download icon to download the video from Instagram to your PC.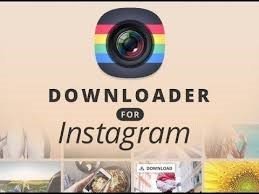 2.DreDown
DreDown is a totally free website to download Instagram videos. It is founded on excellent anti-capitalist principles and functions with all major social platforms as well as Instagram. By using DreDown, all you need is a URL. It really is pretty useful for people who don't use Instagram, but still deserve to enjoy videos. Here's how it works:
Step 1 Open an Instagram Web profile, and click on the video you want download. Then copy the URL from the address bar.
Step 2 Go to DreDown.com in another tab. Select Instagram and paste this URL. Then click DreDown button. Within seconds, your browser will start downloading the MP4 file.
Here is the link: https://www.dredown.com/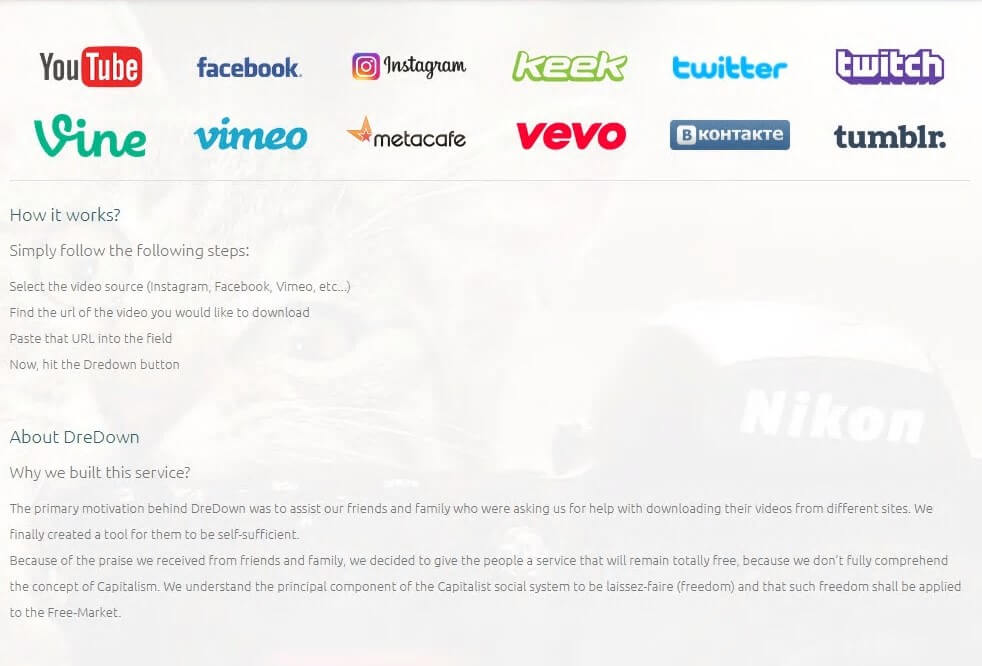 3.PostGraber
PostGraber is a simple site to download Instagram videos online. Differ from other web-based Instagram video downloaders online, it can help you save both videos and photos online. Just learn more about how to save Instagram videos online as below.
Step 1 Open Instagram, and click the video you want download. Then copy its URL from the address bar.
Step 2 After that paste the Instagram URL to PostGraber. Click Download to save the Instagram videos, or right click the file to Save Video as.
Note: If there are multiple Instagram videos, you can press "Left/Right" arrow to download them one by one.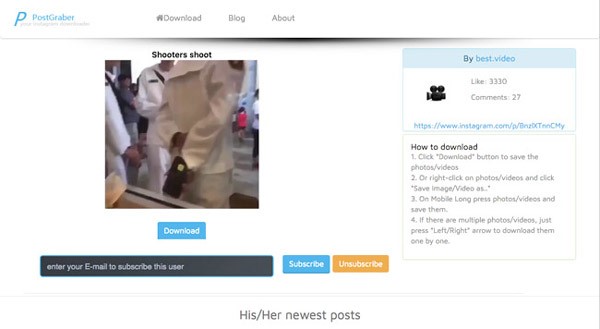 Way 3: Download Videos by Recording
To find a workable method to save Instagram videos on PC, Apeaksoft Screen Recorder should be the one you need. Screen Recorder is the professional screen capture software to help you record any screen on your desktop, online videos, gameplay, webcam videos, online meeting, etc. It not only can help you record Instagram videos easily and smoothly in high quality, but also enables you to edit videos while recording.
Record screen and webcam on PC with high quality.
Save image or audio in various popular formats.
Advanced recorder captures customized windows flexibly.
Edit video while recording and trim recordings easily.
Download for Win
Download for Mac
Step 1 Download and install Apeaksoft Screen Recorder. Double click the program to start the software.

Step 2 Choose the "Video Recorder" option to record in full screen, custom region or preset region.

Step 3 In order to add the voice or game streamers, you can turn on the "System Sound" as well as the "Microphone". After that you can adjust the parameters for the audio and video audio.

Step 4 Click the Red "REC" on the right side of this Instagram video screen recorder to begin recording. During the recording, you are able to make drawing or add annotations according to your need.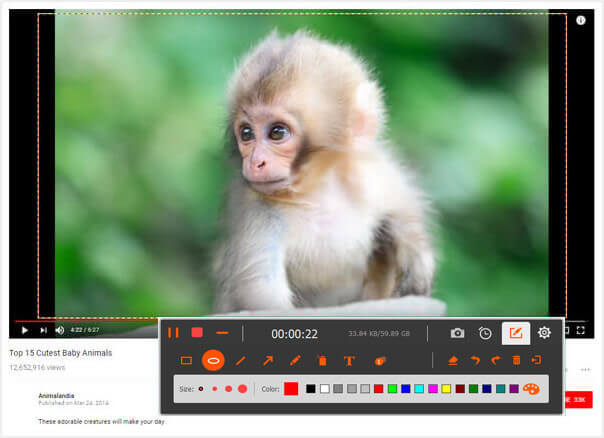 Step 5 Click the red square on the top left corner to finish recording.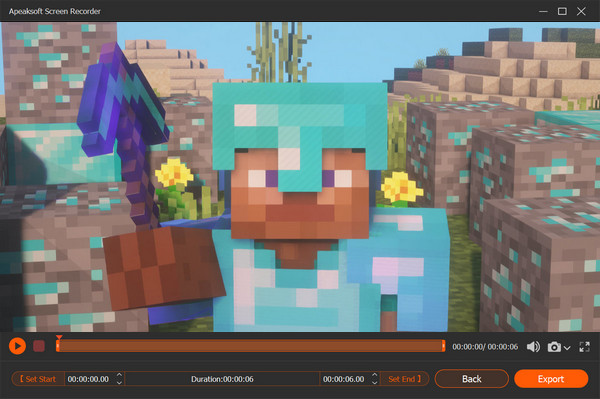 It will show the video you record. And you can preview it in the window.
Then click Save to save the video.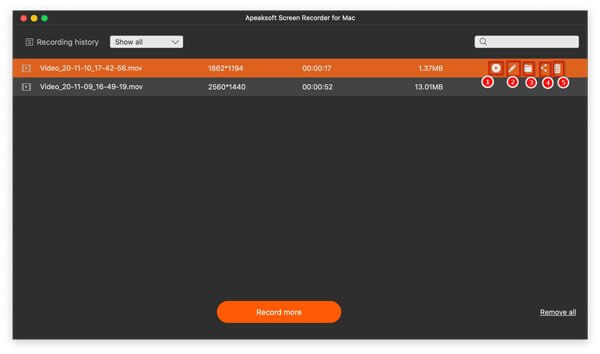 Click here for more details.
Part 2

: Download Instagram Videos on Mobile Phone

In this part, we would show you how to download Instagram videos on mobile phone. Here are two ways to do it. One is using mobile phone to download. The other is using Instagram video downloading applications to download.

Hard to deny, Instagram video downloading applications makes it much easier to download videos from Instagram to smartphones directly, compared with using mobile phone. Here we classified this guide depending on different mobile operating systems.
1.Download Instagram Videos by Mobile Phone
For Android Phone
One handy thing for Android users is that Android phone will automatically save videos you have watched on browser or an app. So, you'll then just have to retrieve it from your file manager where it is stored.
Step 1 Click File Manager icon on your device. Then tap data and input com.instagram.android in the search bar.
Step 2 Then, go to Cache and find Videos. All the videos you played on your mobile device from Instagram will be here. Set the video file extension to MP4. instead of clean. or open it as a video. This video will remain on your device until you clear your cache.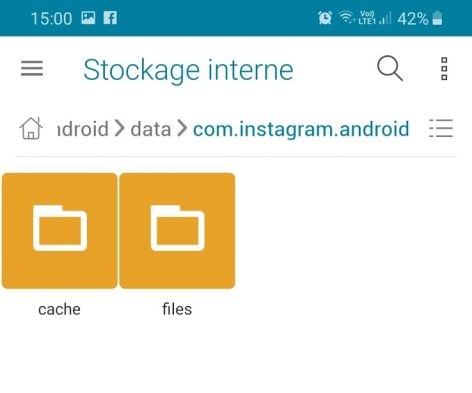 For iPhone
For iPhone users, the download process is rather difficult. Instagram unfortunately doesn't allow downloading and videos from other users. So, in this specific case the only possibility you have is to record the video by using the native iOS screen recording tool.
Step 1 Go to Control Center and press the Record button.
Step 2 The record will start after 3 seconds.
Step 3 To end the recording, open the Control Center again and tap the red circular Record button to stop. The final video will be stored in your Camera Roll.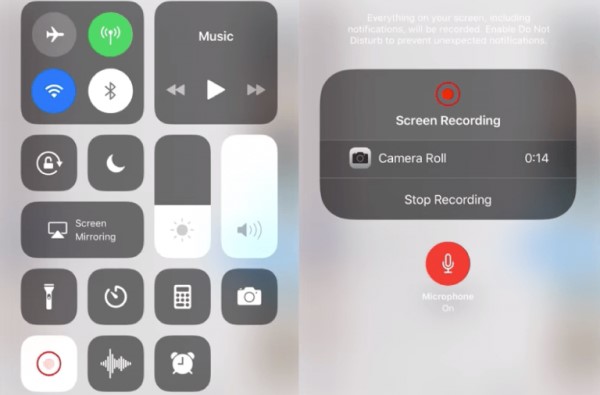 2.Download Instagram Videos by Apps
As the same as the computer software, there are many free apps available on App Store. To download Instagram videos, mobile phone users also can use these Instagram video downloading applications, like Video Downloader for Instagram, Instasave, Downloadgram and InstaGet. Here we just give an example.
For Android Phone - Video Downloader for Instagram
Step 1 Download and install Video Downloader for Instagram on your Android phone.
Step 2 Open Instagram and choose the video to open. Tap Copy Link in the menu popped up by click three dots in the upper-right corner.
Step 3 Launch Video Downloader for Instagram and paste the link of the Instagram video. Video Downloader for Instagram will automatically download the video to your Android phone.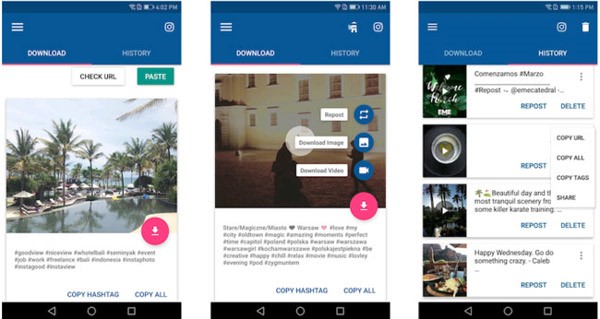 For iPhone - InstaGet
Step 1 Download and install InstaGet on your iPhone.
Step 2 Open Instagram and copy the URL of the Instagram video.
Step 3 Paste the URL to InstaGet. Then you can download and save the Instagram video to your iPhone.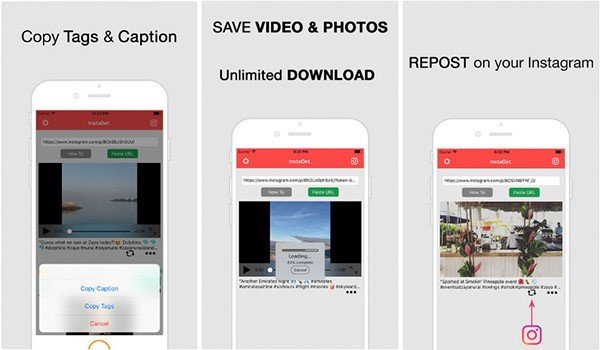 Conclusion
In this article, we mainly talk about how to download videos from Instagram. Now you should already know how to download Instagram videos. Let us know which method worked best for you, or if you know of another way we've not yet mentioned. Have a nice day!