There are many valuable moments in daily chats with friends and families; however, Facebook video chats cannot be downloaded or saved by default. Today, many people make free video calls using Facebook Messenger and other instant message apps. Unfortunately, they do not provide any recording option. That may be why so many people asked how to record Facebook video calls. This article intends to share the best video call recorders for Facebook and the guide in detail.

Part 1: Best Way to Record Facebook Video Chats on PC/Mac
Though more and more users access Facebook on mobile devices, computer is the best place to record video calls since the large screen is more convenient. Apeaksoft Screen Recorder is the powerful video call recorder for Facebook.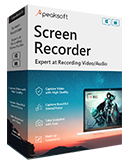 4,000,000+ Downloads
Record Facebook Live, video chat and more in one click.
Produce the best video and audio quality automatically.
Add your face and voice while recording video calls.
Offer extensive bonus functions, like video editing.
How to Record Video Call on Facebook Messenger
Step 1 Install Facebook chat recorder software
Run the best video call recorder for Facebook after you installed it on your PC. There is another version for Mac. Choose Video Recorder to open the main interface.

Step 2 Record video call on Facebook
Toggle on both DISPLAY and System Sound sections, and set the recording area. If you wish to make the Facebook video chat on mobile, mirror the screen to the computer. To add your reactions to video call recording, enable Webcam and Microphone; otherwise, keep them disabled. Click the REC button and start the video call.
Tip: Advanced users can customize options in Preferences dialog. It can be opened by hitting the Settings icon.

Step 3 Save Facebook video chat
Wait for your video chat to finish and click the Stop button. Check the recording on the preview window and remove unwanted footage with Clip tool. Finally, click on the Save button.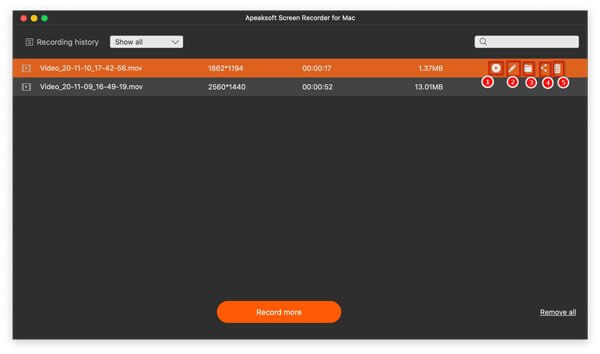 Do not miss this post to save Facebook videos on iPhone if you use Facebook on iPhone.
Part 2: Record Facebook Video Calls Online
Many people prefer to web apps, partly because they are portable and do not require installing any software. Apeaksoft Free Online Screen Recorder, for example, is able to record Facebook video chats online.

Recommendation
Totally free to use with no recording length limit.
Capture video calls online without installation.
Overlay your reaction to video call recording.
Save video call recordings in high quality video files.
How to Record Facebook Video Call Online
Step 1 Visit https://www.apeaksoft.com/free-online-screen-recorder/ in a browser. Click the Start Recording button to get the launcher.
Step 2 Then you will see four icons on the toolbar, Display, Webcam, System audio and Microphone. Enable or disable each one according to your need.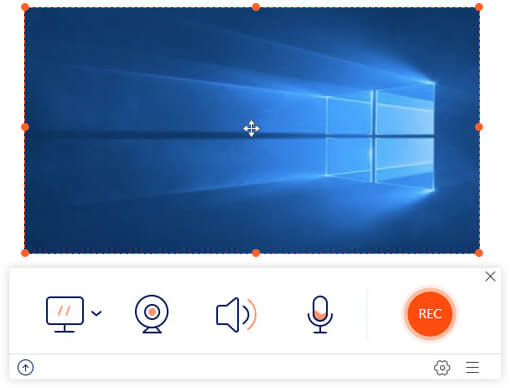 Step 3 Press the REC button to start recording Facebook video chat after the countdown. When it is done, click Stop button and download the recording to your computer.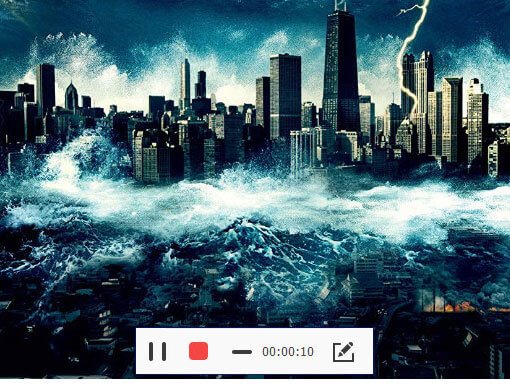 Part 3: How to Record Facebook Video on iPhone/Android
You may wonder whether you can record video call on Facebook Messenger without a computer. The answer is yes and you can learn how-to below.
How to Record Facebook Video Call on iPhone
Luckily, iPhone users can try the built-in screen recording function to record Facebook video chat directly since iOS 11.
Step 1 Go to the Settings app, tap on your name, select Control Center, and Customize Controls. Tap the icon in front the Screen Recording.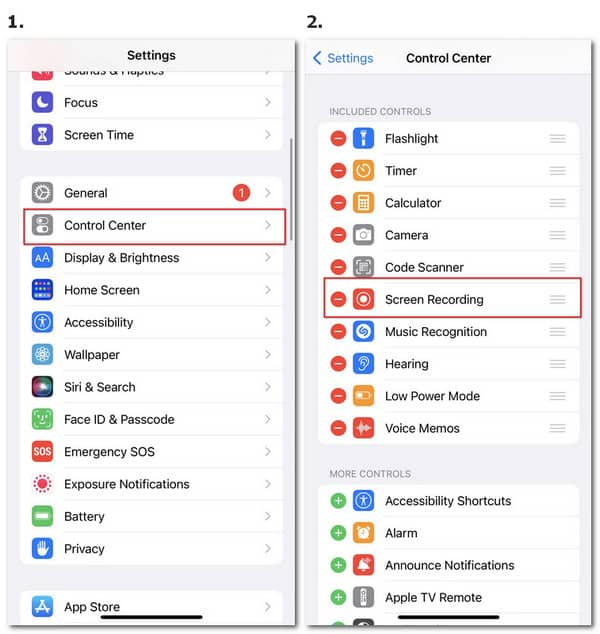 Step 2 Switch to Facebook Messenger app and make a video call. Enter the Control Center, deeply press Screen Recording icon and tap Microphone.
Step 3 Tap Start Recording and begin the video chat.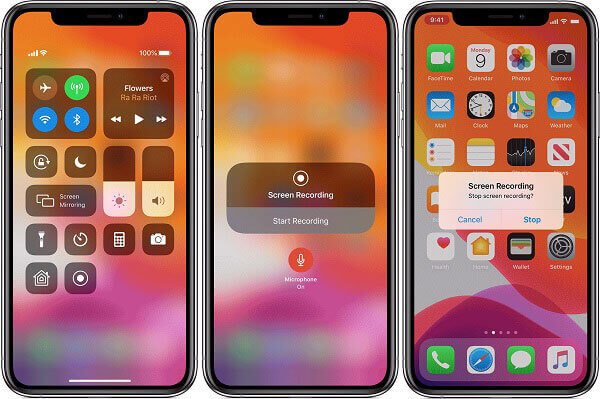 Step 4 Go to Control Center and tap Screen Recording icon after the video chat. When prompted, tap Stop. Then you can find the recording in Photos app.
How to Record Facebook Video Chat on Android
When it comes to record video chat on Messenger Android, you have to use a third-party screen recorder app. We use AZ Screen Recorder as the example to show you the procedure.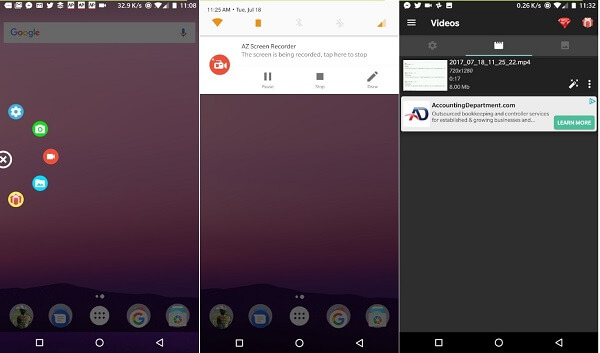 Step 1 Install the video call recorder for Facebook from Play Store. The free version is enough. Then you will see a floating button on your screen. Tap it and select the Gear icon if you want to set the custom options.
Step 2 Start a video chat or live conversation on your phone. Tap the floating button and press the camcorder icon to begin recording Facebook video chat.
Step 3 When chat is done, go to notification bar, find AZ Screen Recorder and tap the Stop button. Next, open the video call recorder app and you can find the recording in Video tab.
Note: The HD recording, video editing and other advanced functions require to upgrade.
Get more details about Facebook video call recorder on Android here.
Part 4: FAQs of Recording Facebook Video
Does Facebook Live record automatically?
Yes, Facebook automatically saves your live broadcasts and conversations after they end. The recording will remain on your Timeline and in the Videos section. That is where you can find the recordings and make edits.
Can Facebook tell if you are screen recording?
Though Facebook is one step ahead of Snapchat and Instagram, there is no notification feature for screen recording on Facebook. If you are afraid of it, you can use a secret screen recorder, like Apeaksoft Screen Recorder.
How can I copy a video from Facebook on iPhone?
There is no download option for Facebook videos. Therefore, you cannot copy a video from Facebook directly. Alternatively, you can use a video recorder app to copy the videos from Facebook or other apps. Bear in mind that the built-in screen recording function on iPhone cannot capture online videos.
Conclusion
This post has talked about how to record Facebook Live videos and video calls on Messenger. Apparently, you can do it on both computer and mobile if you pick the right tool. Of course, screen recording apps are the convenient way to do the job. However, we suggest you to try Apeaksoft Screen Recorder if you have a computer. Have more questions? Please feel free to write it down and we will reply it as soon as quickly.