While it is easier to download ringtones than create by your own, you may still prefer to use your favorite YouTube songs as your phone ringtone. In such case, you will need a YouTube ringtone maker. It cannot be denied that oceans of ringtones and alarm tones are available on websites. However, most of them are not free to download or do not update regularly. That may be why you want to make ringtones for your iPhone or Android phone. In this article, you can learn top 8 YouTube ringtone makers in detail.

Part 1

. Top 3 YouTube Ringtone Makers for Desktop
Top 1: Apeaksoft Screen Recorder
Apeaksoft Screen Recorder is an all-in-one YouTube ringtone maker for both iPhone and Android device. You can find almost every tool you need to convert a YouTube video to a ringtone.
PROS

Capture YouTube video and save as a ringtone file.
Support a wide of audio format, including MP3, M4R, etc.
Optimize audio quality automatically while recording.
Pre-listen to the captured ringtone with built-in media player.
CONS

Since it is desktop software, you must install it for ringtone making.
Apparently, it is the best option to turn YouTube videos to personalized ringtones for your handset.
How to Make a YouTube Video to a Ringtone
Step 1 Install the best YouTube ringtone creator
Firstly, install the YouTube ringtone converter to your computer and then launch it. Select Audio Recorder from the main interface.

Step 2 Turn a YouTube video to ringtone
Make sure to enable System Sound and adjust volume to desired level. Disable Microphone; otherwise your voice will be recorded at the same time. Open a browser, find the desired YouTube video and play it. Then click the REC button immediately.
Tip: If you want to set output format and other options, click the gear icon to open the Preferences dialog.

Step 3 Save YouTube ringtone
When the recording is done, click the Stop button to open it in the Preview window. Press the Play icon, click Set start when you reach the starting point of the ringtone, and hit Set end at the end point. Finally, click the Save button to export the YouTube ringtone.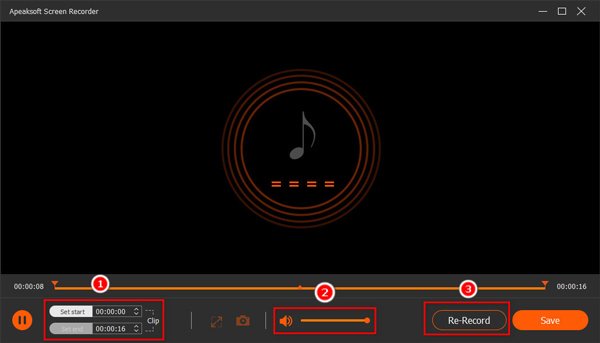 Top 2: GarageBand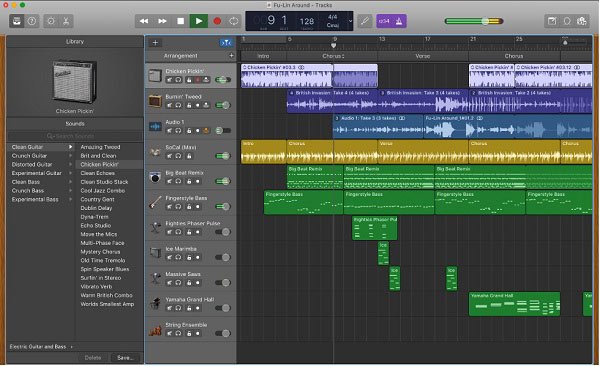 GarageBand is the audio solution developed by Apple for macOS. It is also an app to convert YouTube to iPhone ringtone on MacBook Pro and other computers running macOS.
PROS

Free of charge for Mac users.
Turn YouTube videos to iPhone ringtones.
Edit captured audio files on tracks.
CONS

The interface is messy.
It takes a moment to learn the app.
Top 3: Audacity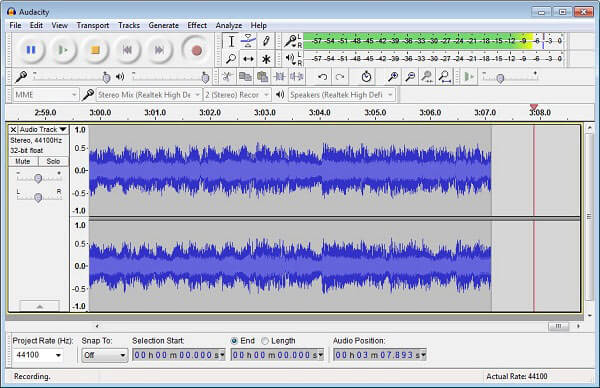 Audacity is a versatile YouTube ringtone creator for Windows, macOS, and Linux. You can record a YouTube video to the track and then use the trim tool to make a ringtone on your desktop.
PROS

Open-source and free to use.
Extract audio from YouTube videos.
Offer extensive audio editing tools.
CONS

It is difficult to learn.
The output quality is not very good.
Part 2

. 3 Best YouTube Ringtone Makers Online
Top 1: Apeaksoft Free Online Audio Recorder
The biggest benefit of online YouTube ringtone makers is portable. You can use them anywhere. Apeaksoft Free Online Audio Recorder is the best YouTube ringtone maker free online, as its name indicated.
PROS

Totally free to use without restriction.
Convert any YouTube video to a ringtone.
Save YouTube ringtone in MP3.
Produce high quality ringtones quickly.
CONS

The custom options are limited.
How to Turn a YouTube Video to a Ringtone Online
Step 1 Visit the online YouTube ringtone converter in a browser, and click the Start Recording button to access the ringtone maker dialog.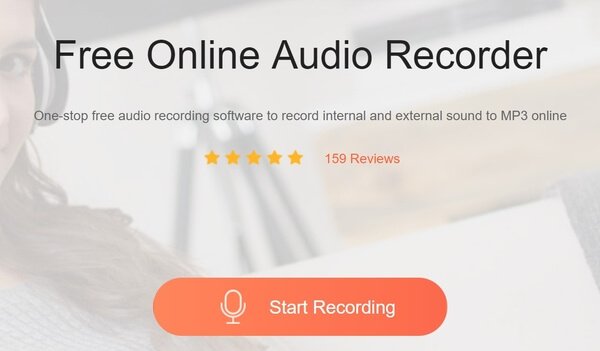 Step 2 Enable System Sound while turn off Microphone. Create a new tab and find the YouTube video to convert. Play the video and click the REC button to initiate ringtone making.

Step 3 Press the Stop icon when the ringtone finishes. Then download it to your hard drive.

Top 2: RingtoneMaker.com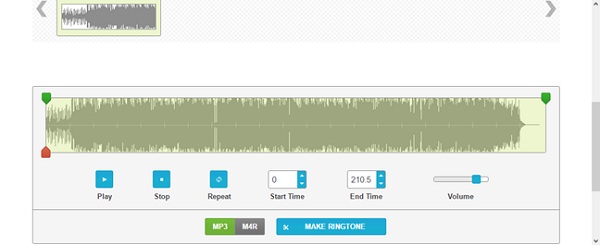 RingtoneMaker is another YouTube to iPhone ringtone converter online. It lets you upload a YouTube video from your computer and turn it to a ringtone for iPhone or Android device online.
PROS

1.Make ringtones for free online.
2.Adjust volume and format.
3.Process YouTube ringtones quickly.
CONS

1.It cannot capture YouTube audio.
2.It is too simple for advance users.
Top 3: Melofania.club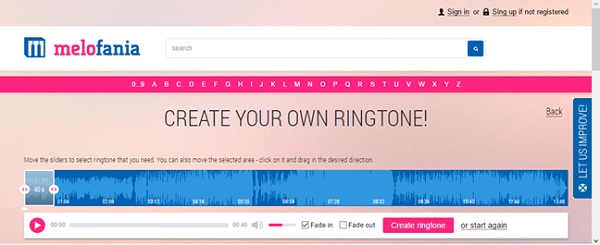 Similar to RingtoneMaker, you can upload a YouTube media file to Melofania.club, remove unwanted clips and make a ringtone for your mobile device. It does not require registration or payment.
PROS

1.Offer fade-in and fade-out effects.
2.Pre-listen to YouTube ringtone.
3.Integrate a collection of YouTube videos.
CONS

1.It takes a while to load the page.
Part 3

. Top 2 YouTube Ringtone Creator Apps
Top 1: Audiko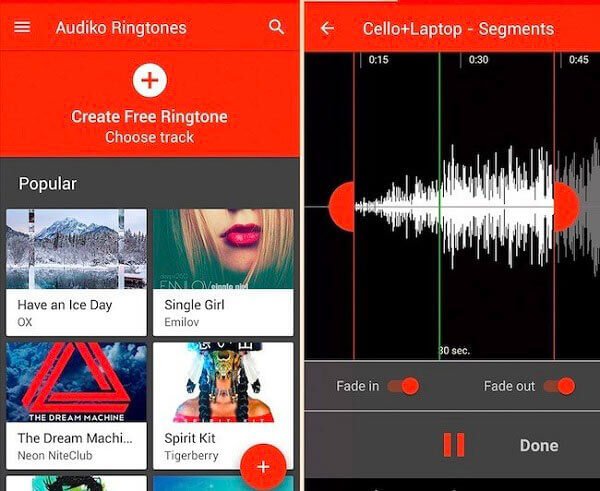 Audiko is an app to turn YouTube videos into ringtones on Android devices. It works on most smartphones and tablets running Android 4.1 and above for free. For mobile-first, it is the best option.
PROS

1.Integrate a huge collection of ringtones.
2.Convert YouTube videos to ringtones.
3.Offer a ringtone editor.
CONS

1.If you want to remove ads, you must upgrade to pro.
2.The high-quality ringtones only available in pro version.
More ringtone maker for Android are here.
Top 2: Music Ringtones for iPhone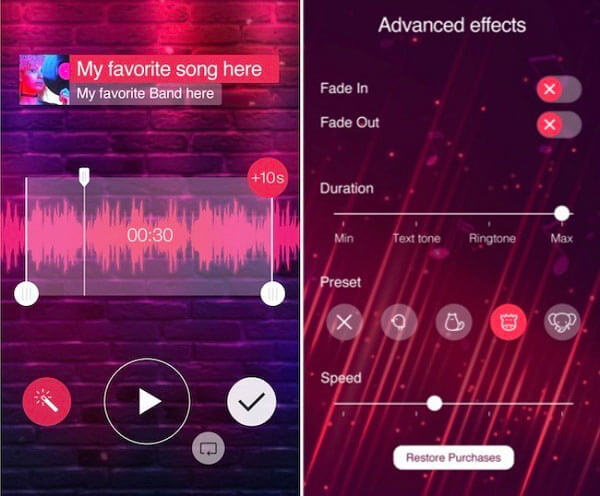 Apart from downloading ringtones for iPhone, you can also make the ringtones for iPhone. Music Ringtones for iPhone is a dedicated app to convert YouTube to iPhone ringtone. It also contains a ringtone recorder to capture your voice as ringtones on iPhone and iPad.
PROS

1.Adjust ringtone start an end marker.
2.Fade in and out YouTube ringtones.
3.Support iOS 9.0 and later.
CONS

1.Not all tones are free to use.
Part 4: FAQs of YouTube Ringtone Maker
Can I make a YouTube video my ringtone?
Yes, you can turn a YouTube video to ringtone for iPhone or Android device. All you need is a YouTube ringtone maker and we have identified a top list above.
How do you make a YouTube video your ringtone on iPhone without a computer?
There are a lot of ringtone maker apps in App Store. They can create ringtones on iPhone without a computer. However, they can only process local files. So, you have to download YouTube videos first. Alternatively, Apeaksoft Screen Recorder is able to capture a YouTube video to a ringtone directly.
How do you set a song as ringtone?
On Android, open the song in Music app, tap Menu icon and select Use as phone ringtone. On iPhone, open Settings app, select Sound and then Ringtones, then set the song as your ringtone. Bear in mind that iPhone cannot set MP3 music as ringtones.
Conclusion
This article shares top 8 best YouTube ringtone maker applications available to Windows, macOS, iPhone and Android. Now you can pick up the proper tool based on your situations and our review. Apeaksoft Screen Recorder, for example, is the best option to convert a YouTube video to a ringtone on computer. Apeaksoft Free Online Audio Recorder, on the other hand, lets you to get what you want without install anything. If you have other questions, please leave a message below this post.