When you visit YouTube and open a video, you will see the YouTube buffering first and then view the video. However, some people complained that their access is stuck in the buffering process and cannot watch YouTube videos. To provide better experiences, YouTube usually load the video before playback; however if it keeps buffering when playing a 5 minutes video, there is something wrong on your internet connection, browser or YouTube website.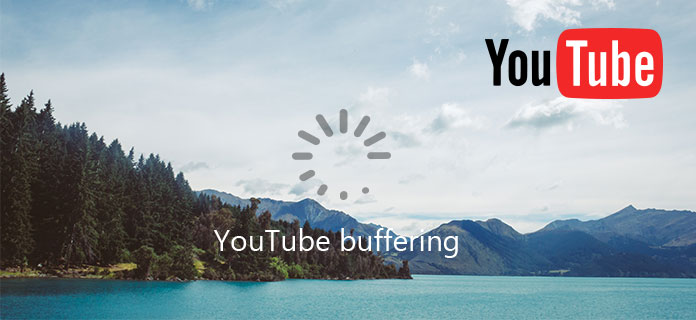 In order to help you view YouTube videos smoothly, we are going to talk about why YouTube buffering problem happens and how to fix it on computer and mobile phone in this tutorial. Just learn more detailed information about the solutions for YouTube buffering from the article.
Part 1

: Why is YouTube buffering so much?

Why is YouTube buffering so much? Many factors could lead to this problem, and the most common ones include:
1. Weak Wi-Fi signal. No matter view YouTube videos on computer or Smartphone, you will need a good internet connection. If your Wi-Fi signal is poor, the video cannot stops buffering on YouTube.
2. Outdated plugins. If you are using the old version of Flash Player plugins on your browser, it may cause YouTube not responding.
3. Corrupted YouTube app. When this problem happens on your Smartphone, it means there is something wrong on your YouTube app.
4. Lack enough space. Cache data keeps accumulating in your memory. In result, there is no space for playback the new videos and leaving it buffering.
5. Unknown errors and bugs.
Part 2

: How to stop buffering on YouTube

In this part, you can learn how to get rid of YouTube buffering and view the video normally on computer and Smartphone.
How to stop YouTube buffering on Windows/Mac
Step 1. Check your Internet connection
Press the "Power" button on your router to shut it down and a few seconds later power it on again. If your computer connects Internet via Wi-Fi, replace it with a wired connection, which is faster and more reliable.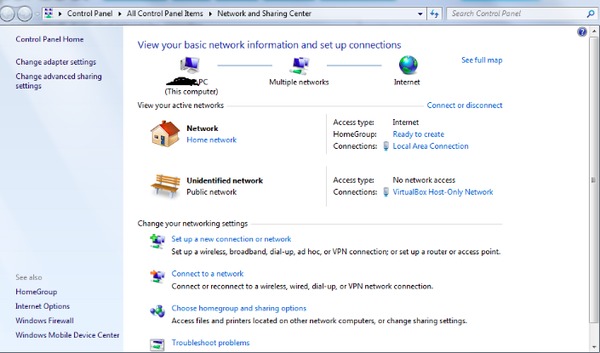 Step 2. Update your browser and plugins
If the YouTube buffering happens persistently, you should uninstall your browser from your computer. Then access the website and reinstall the latest version of the browser. Plus, you should update Adobe Flash Player as well.
Step 3. Degrade video quality
To stop buffering on YouTube, you can always degrade the video quality. On the built-in player, unfold the gear icon and select 480p or 360p. The lower the video quality, the smaller the video file, the quicker the loading process is.
Internet problem may lead to videos choppy on YouTube. So, it is the must-have try solution for you.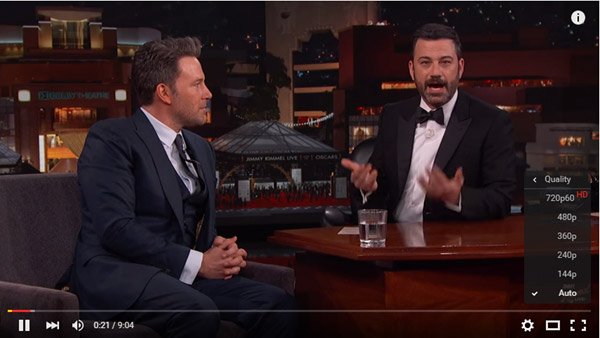 Step 4. Change buffering settings in YouTube Center
YouTube Center is an add-on available to Chrome, Firefox, Opera, and Safari. It allows you to control the playback of YouTube videos. Search and install YouTube Center for your browser. Then visit YouTube website, click the gear icon at upper right corner to open YouTube Center, go to Player, disable the DASH Playback option, head to the Auto-Play tab, you can customize the settings based on your requirements.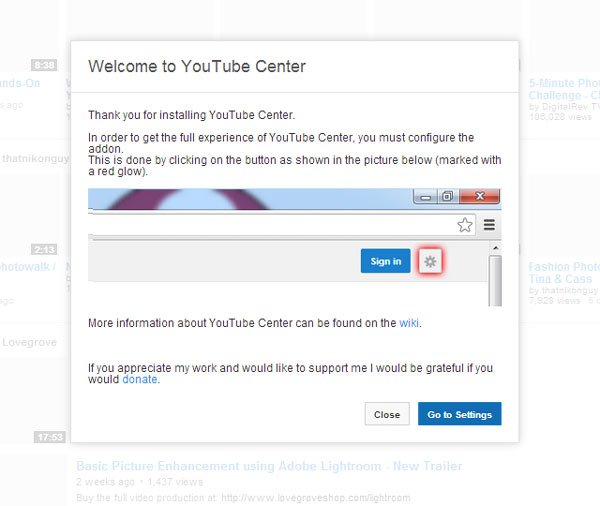 How to stop YouTube buffering on iPhone/Android
Step 1. Restart your mobile phone
When the video does not stop buffering on YouTube app, the first thing you should do is to quit the app and press the hardware buttons to perform a force restarting. If not sure, you can search for the hardware button combination online according to your phone model.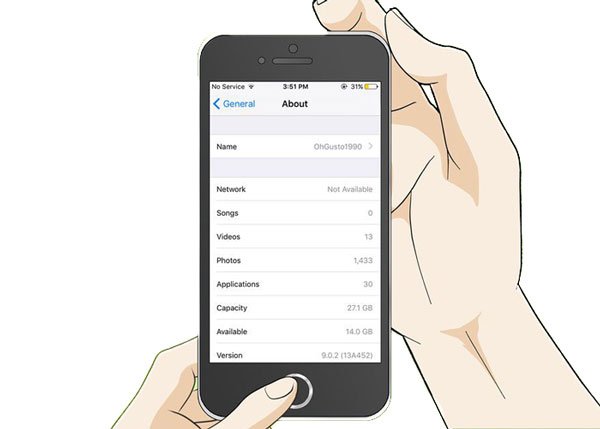 Step 2. Switch to Wi-Fi network
If the YouTube buffering problem happens when using cellular data, you should try it again after connecting your mobile phone to a Wi-Fi network, which is more stable and faster.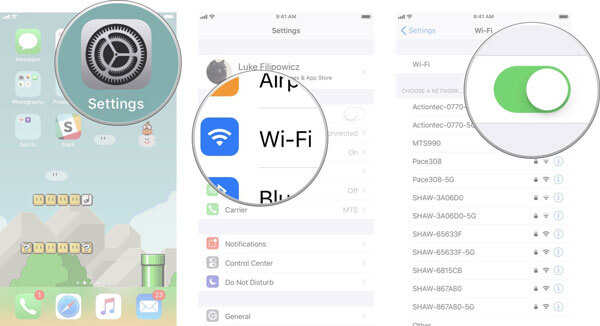 Step 3. Update YouTube app
Go to App Store or Google Play to check if there is a new version of YouTube app. Then tap the Update button to install the new version on your Smartphone. Now, the video should stop buffering on YouTube.
What's more updating YouTube app can help you remove other error like there is no sound on YouTube, YouTube videos choppy, etc.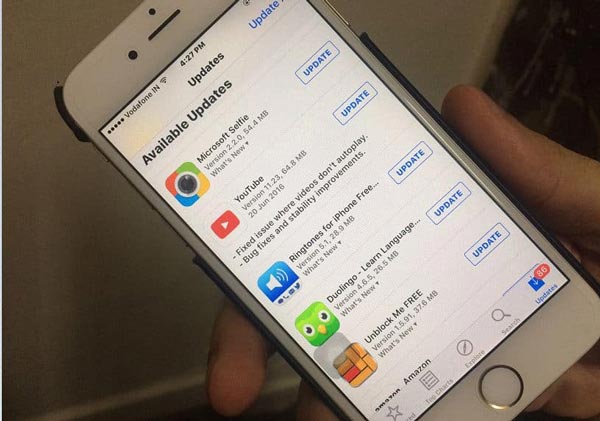 Step 4. Clear cache data
On Android devices, go to "Settings" > "Application Manager" > "YouTube", and tap "Clear Cache" to erase the search history and cache data in your YouTube app.
On iPhone, the simplest way to clear YouTube cache data is to uninstall the app and reinstall it on your device.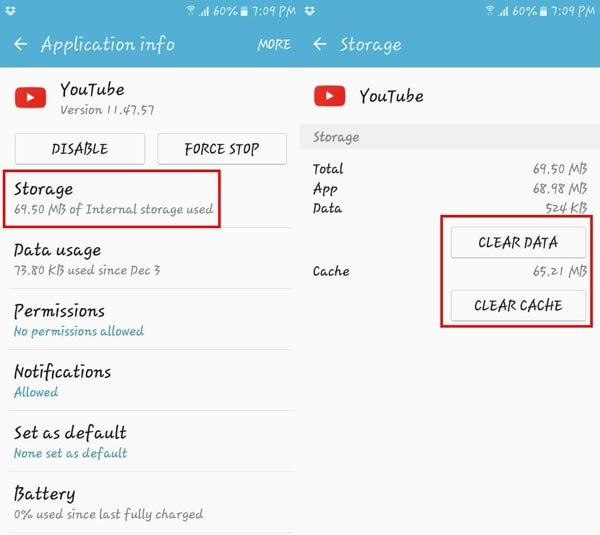 Besides YouTube app, you also should clear cache for your entire Smartphone when you encounter YouTube buffering problem.
Part 3

: Professional way to fix YouTube buffering

In addition to the common ways, there is a professional way to fix YouTube buffering or YouTube not responding as well, Aiseesoft Video Converter Ultimate. Compared the common ways, its benefits include:
Download YouTube videos and other online videos via URL in one click.
Protect the video quality during download HD and 4K YouTube videos.
Enhance and optimize YouTube video quality with advanced technology.
Extract audio from YouTube videos and save in high quality.
Convert YouTube videos for playback on Windows/Mac/iPhone/Android.
Offer several video editing tools, like crop, trim, rotate, flip, etc.
Compatible with almost all audio and video formats.
In short, it is the best way to view YouTube videos on computer or mobile phone when YouTube buffering spends much longer.
How to stop buffering on YouTube professionally
Step 1. Get the best YouTube downloader on your computer
Download and install Video Converter Ultimate on your PC. For Mac computers, there is a dedicated Mac version. Locate the video you want to view on YouTube website and copy the video address.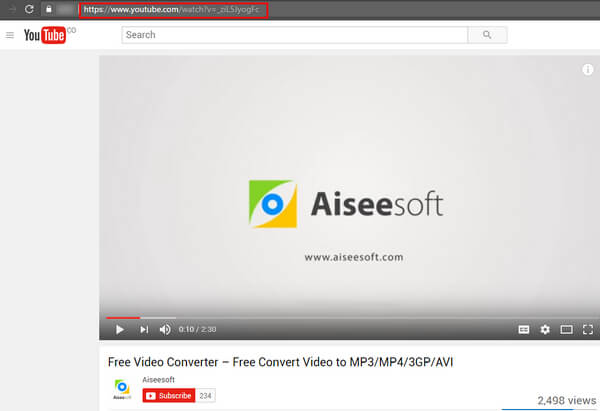 Step 2. Extract video files from URL
Start Video Converter Ultimate and go to downloader by hitting the "Download" button on top ribbon. The address should be input in the URL box automatically. Then click the "Analyze" button next to the box to start extracting available video files from the URL.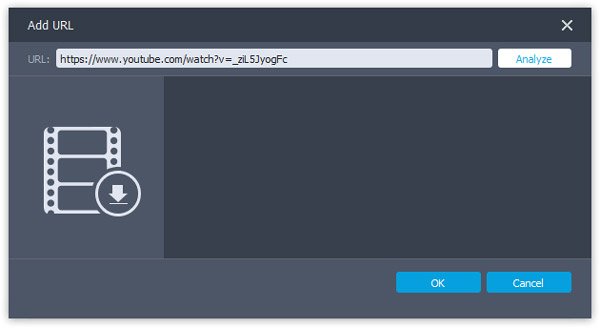 Step 3. Download the YouTube video in one click
The popup dialog will show you all video files in the video address with different resolutions and formats. Select your favorite option and click "OK" to download it to media library.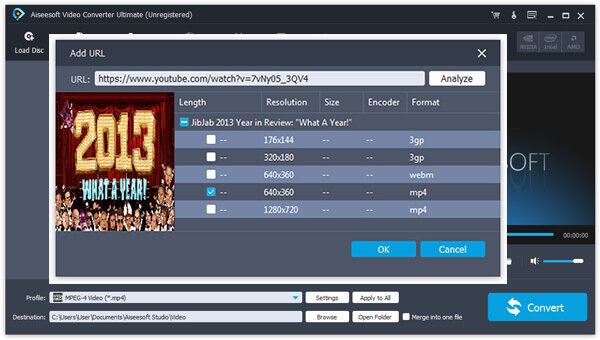 If you want to play the YouTube video on Smartphone, import the downloaded video into the application, select the target device from the "Profile" dropdown menu and click the "Convert" button. When it is done, transfer the video to your mobile phone for playback at any time.
Don't miss: Ultimate guide to fix YouTube won't fullscreen on computer and smartphone
Conclusion
There are hundreds of millions of videos on YouTube. It cannot be denied that we can access more multimedia content than ever before; however, problems follow as well, such as YouTube buffering so much or YouTube not responding. At this time, you can follow our guides above to get rid of such problems simply. Plus, we also shared a professional way to fix YouTube buffering problems, Aiseesoft Video Converter Ultimate. We hope the suggestions and guides are useful to you.