Great visual experiences cannot be lack of sound. Can you imagine YouTube no sound when playing videos on browser?
Actually, many people have encountered this problem on Chrome, Firefox, Safari and other browsers.
Several factors could cause that YouTube videos play fine but no audio, such as disable sound by accident, there is something wrong on your browser or the Flash Player, and more.
Therefore, we are going to tell you what you should do when YouTube has no sound on computer and mobile phone. If you confront this problem, follow the solutions below step by step and enjoy YouTube videos with wonderful sound.

Part 1

: 5 Basic ways to fix YouTube no sound

Discover there is no sound on YouTube suddenly? Here are multiple ways you can try to get rid of the problem that YouTube no sound.
Way 1: Check sound card and sound settings
When you encounter the problem YouTube no sound, the first thing you can do is to make sure that you have set sound correctly. You can open the Volume Mixer, adjust volume for system, your browser and Adobe Flash Player, and make sure they are not muted.
Next, check whether your sound card is fine and you have updated the drivers for sound card. The operation is simple, play a video stored in your hard drive in Windows Media Player or QuickTime. If the video play with sound normally, this means your sound card and drivers are fine.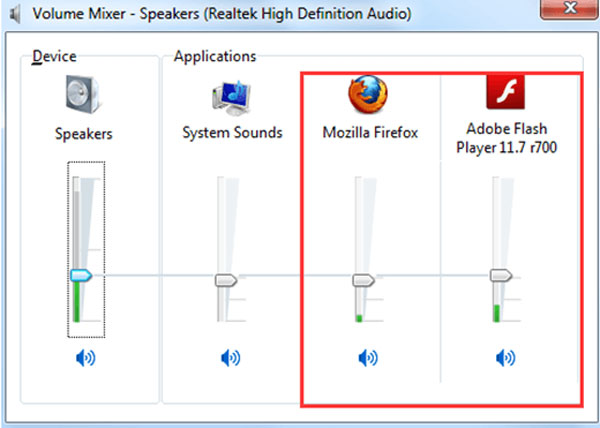 Way 2: Set sound on YouTube correctly
When there is no sound on YouTube but only images, you should look at the bottom of the built-in player. If the volume icon marked with a cross, click it to unmute sound for YouTube video.
Another thing that you need to check is whether the sound goes to extra Bluetooth device, such as headphones.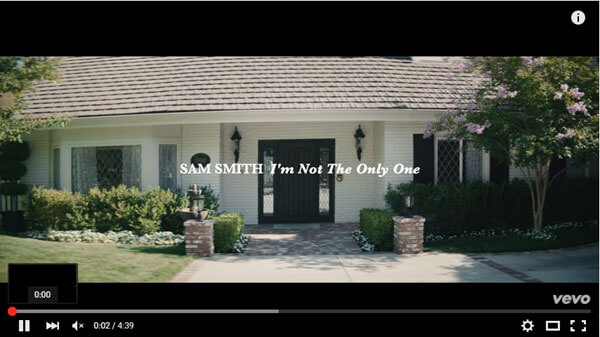 Way 3: Up Adobe Flash Player to date
By default, YouTube videos play in the Flash Player plugins, so an outdated Flash Player could lead to many problems, including YouTube no sound.
When you get the update notification, you can go to Adobe website and install the latest version of Flash Player to your computer. Or you can try the HTML5 YouTube Player directly.
In this way, your other issues like YouTube choppy videos, YouTube not playing videos, etc. can also be solved well.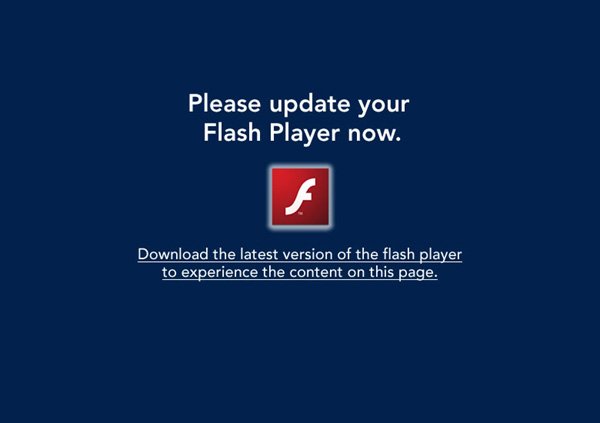 Way 4: Clear cache and cookies
If you never clear cache and cookies for your browser, there is a chance to cause the YouTube no sound problem. The solution is simple, clear cache and cookies right now.
On Windows, open your browser, press and hold "Shift" + "Ctrl" + "Delete" keys together to open the clear browsing data window, select the options related to cache, history and cookies, then hit the "Clear browsing data" button.
On Mac, press "Command" + "Shift" + "Delete" in your browser to open the clear browsing data page and clear cache, history and cookies for your browser. You can try the YouTube video again; the sound of YouTube should work now.
For iPhone users, visit here to clear iPhone cache.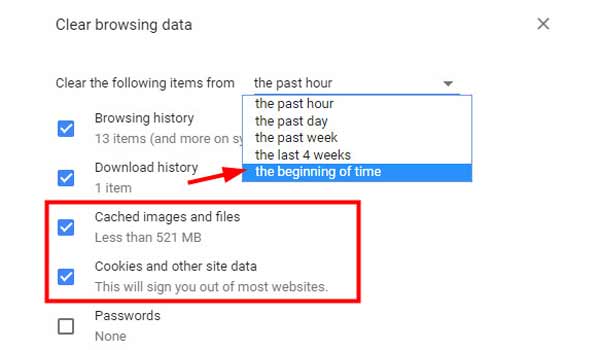 Way 5: Try a different browser
The last solution to fix the YouTube no sound problem is to try a different browser. There are a lot of browsers on market, like Firefox, Chrome, Safari, Internet Explorer, Opera, etc. If you prefer to your browser very much, try to reinstall it and play the YouTube video.
Way 6: Adjust volume on iPhone and Android
When there is no sound on YouTube app, you should check the volume settings on your Smartphone. Make sure you have not muted in any multimedia apps on your phone.
Go to "Settings" > "Sound" and move the slider to adjust the volume. Play music or videos in other apps.
If this problem only happens in YouTube app, it means your Smartphone hardware is fine; otherwise, you have to fix your iPhone volume not working or contact the manufacturer to repair your device.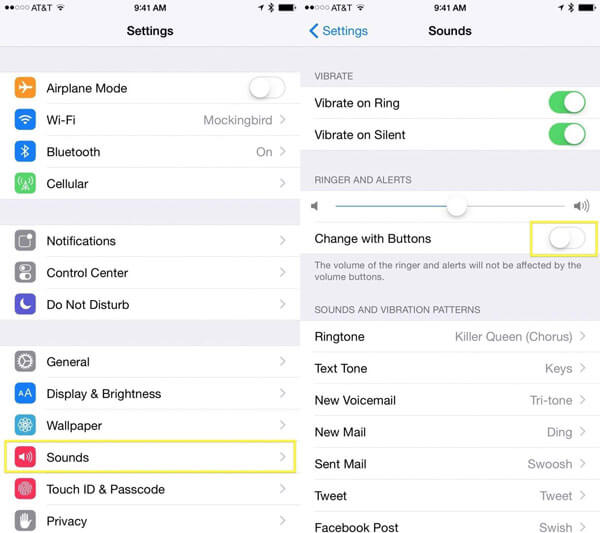 Way 7: Restart your Smartphone
In some cases, stuck in headphone mode is responsible for YouTube no sound. At this time, restarting could fix the problem simply.
For iPhone X/8, quickly press and release "Volume Up" key, repeat it on "Volume Down", and then keep pressing the "Side" button until Apple logo appears.
For iPhone 7, hold "Volume Down" + "Side" buttons until you see Apple logo.
On iPhone 6 or earlier, keep press "Home" + "Side" buttons until Apple logo shows up.
For Android devices, press the "Power" button to trigger the power off screen and then select "Reboot" and wait for startup to complete.
Now, restart your YouTube app and play any video to test the sound again.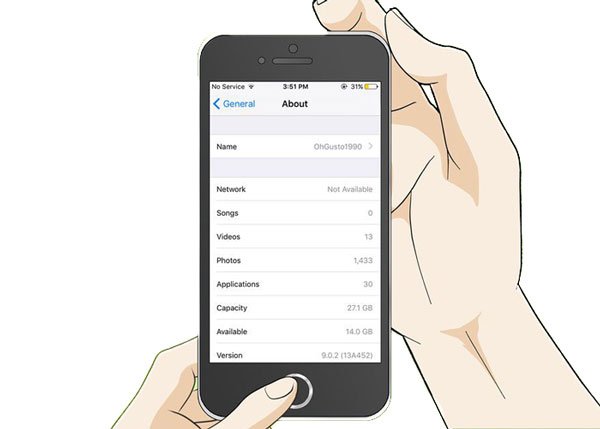 Way 8: Reinstall YouTube app
If there is only no sound on YouTube, you should consider reinstalling the YouTube app. Press the YouTube app for a while. On iPhone, press the cross icon on YouTube app and hit "Delete" to uninstall it. On Android, drag the YouTube app to the "Trash" icon. Then go to App Store or Play Store and install YouTube app again.
Part 2

: Professional way to fix no sound on YouTube

When ordinary people encounter the YouTube playback error, such as YouTube no sound, they usually download online YouTube videos to computer for offline playback. Due to the copyright limitation, it is hard to find the YouTube downloader, so here we will recommend Apeaksoft Screen Recorder, which can record any live or streaming video from YouTube to your computer for offline playback.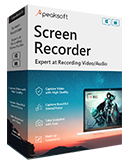 4,000,000+ Downloads
Save high quality YouTube videos up to 4K to computer.
Record YouTube videos online or live without hassle.
Record YouTube game, movies, TV show, music videos and more.
Work for Windows 10/8/7 and Mac freely.
Step 1. Download Screen Recorder
Free download this software on your computer, install and run it immediately.
In the main interface, click "Video Recorder".

Step 2. Settings for YouTube videos recording
Here, you need to open the YouTube video that you want to save.
Select the recording area by dragging the area size, or customize its area value.
For audio source, you should disable "Microphone" and enable "System Sound" to avoid noise around yourself.

Moreover, drop-down menus from "Advanced Recorder" enable you to exclude or lock window recording.
Step 3. Save YouTube videos
When all settings are prepared, click "REC" to start to capture YouTube videos.
While recording, you can use the editing feature to edit video. After all are done, just click the stop button to preview and save videos on YouTube.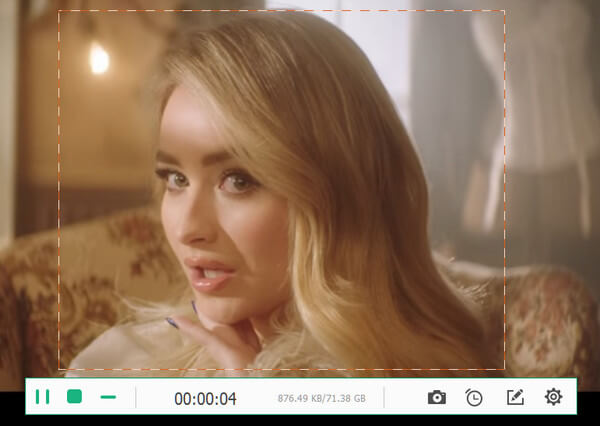 If you want to watch it on your mobile phone, you can convert the YouTube video for the target device within Video Converter Ultimate.
Don't miss: Ultimate guide to fix YouTube won't fullscreen on computer and smartphone
Conclusion
In this tutorial, we have told you how to fix the problem YouTube no sound. When it happens, you can follow the common ways to get rid of it. On the other hand, we also shared a versatile solution, Apeaksoft Screen Recorder, to help you fix YouTube playback errors.