"I used YouTube a lot and since yesterday I have not been able to play videos on YouTube, no matter how many times I tap it, any ideas why YouTube won't play?" YouTube is the most prevalent platform among Millennials and Generation Z.
According to recent survey, these groups spend more than twenty minutes every one hour of media time to view videos on YouTube. It is upset when you encounter the problem YouTube videos cannot play. Therefore, we are going to tell you why YouTube won't play on Windows or Mac, and the common ways to fix this problem by your own in this tutorial.

Part 1

: Why YouTube Videos Won't Play

There are several factors could lead to YouTube won't play or pop up YouTube error messages, such as:

1. Poor internet connection. It is well-known that online video playback needs a good internet connection. If your Wi-Fi network is weak or down, YouTube videos will fail playing due to spend much longer time to deliver your request.

2. Browser cache data. All you activities, such as search, website visit, online video playback and more, will be recorded in your browser as cache. In some cases, the corrupted cache data or too much cache data may sluggish YouTube video buffering.

3. Outdated browser. If you have disabled automatic update feature in your browser and never updated it manually, maybe YouTube website is not compatible with your outdate browser.

4. Adobe Flash Player and HTML5 Player. Most new version browsers default HTML5 and allow you to activate Flash Player manually. If you use HTML5, make sure you have enabled the corresponding player.

5. Firewall and third-party security software. Though it sounds ridiculous, security settings and software may block YouTube videos.

6. Lack necessary components. YouTube cannot work normally without JavaScript.

7. The videos you want to play are deleted by the uploaders. (Check here to play deleted YouTube videos.)
Part 2

: How to fix YouTube Videos Won't Play

In this part, you can learn several common ways to fix the problem that YouTube won't play, after make sure your router works fine.
Solution 1

: Clear browser cache and cookies

When you confront the YouTube won't play error, the first thing you can try is to clear cache data and cookies in your browser.

On Google Chrome:

Step 1. Input chrome://settings/clearBrowserData in the address bar of your Chrome.

Step 2. On the popup window, pick the beginning of time from the dropdown menu, check the options related to cache, history, and cookies, and hit the Clear Browsing Data button.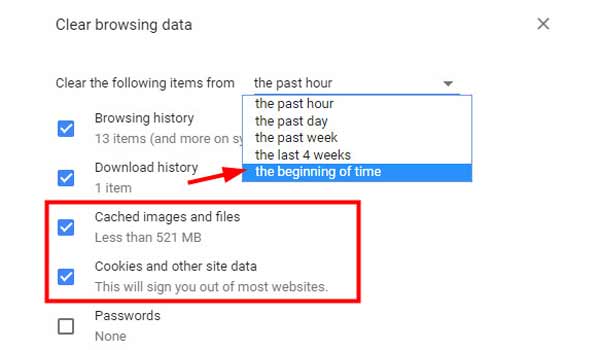 On Internet Explorer:
Step 1. Open IE, and go to Tools > Delete Browsing History on top ribbon.
Step 2. Check the Cookies, History, and Preserve Favorites website data boxes, and click the Delete button.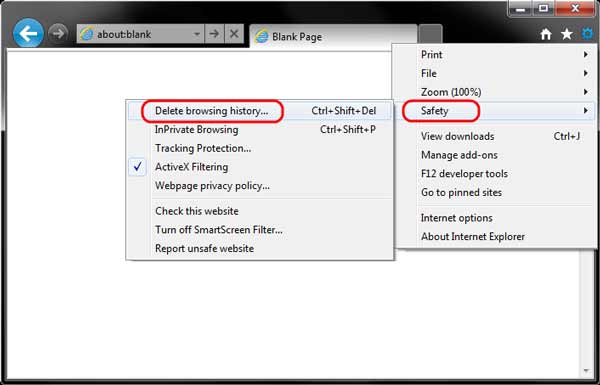 On Safari:
Step 1. Click the Gear icon at upper right corner, and choose Reset Safari.
Step 2. Tick the Clear history and Remove all website data boxes on popup dialog, then press Reset button.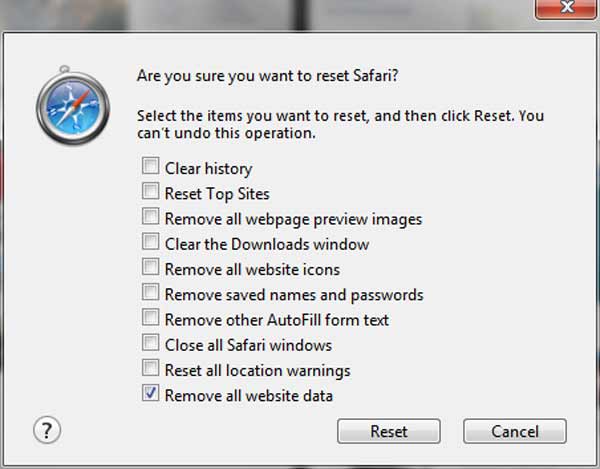 On Firefox:
Step 1. Type about:preferences#privacy in the address bar of the Firefox browser, and click Clear Recent History link under History section.
Step 2. On the popup dialog, tick each checkbox of the Cache, Cookies, and History options, and click Clear Now button.
Clearing browsing cache can also work when your YouTube videos are choppy.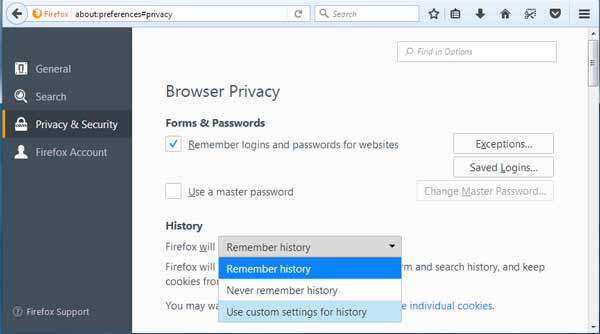 Solution 2

: Update your browser

If the YouTube won't play error happens in an old version of browser, it is time to up it to date. There are two ways to update a browser:

1. Uninstall your browser from your computer, go to the official website to download the latest version and follow the onscreen instructions to install it on your computer.

2. Or you can check the update in "Settings" or "Options" page of your browser, and then click the Update or similar option to get the latest version installed on your computer.
Solution 3

: Update Flash Player

Now, YouTube website supports both Flash Player and HTML5 Player. According to our testing, the former is more easily to trigger the YouTube won't play error.

If you still prefer to Adobe Flash Player, always use the latest version of Adobe Flash plugins.

To update Adobe Flash Player, you can go to Adobe website and download and install the latest version of Flash plugins.

Moreover, it can help you solve YouTube no sound issues, too.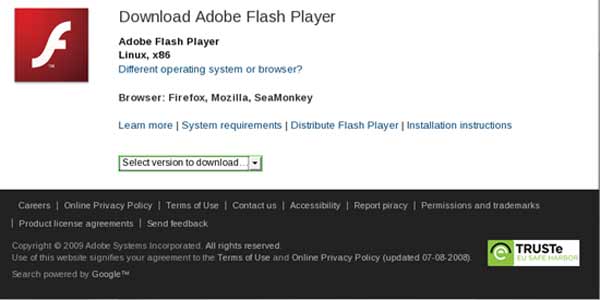 Solution 4

: Play YouTube with HTML5

On the other hand, if you are using the HTML5 enabled browser, you have to go to YouTube's HTML5 Video Player page (http://www.youtube.com/html5) and click the link titled Join the HTML5 Trail. This way will enable the HTML5 YouTube Player in your browser.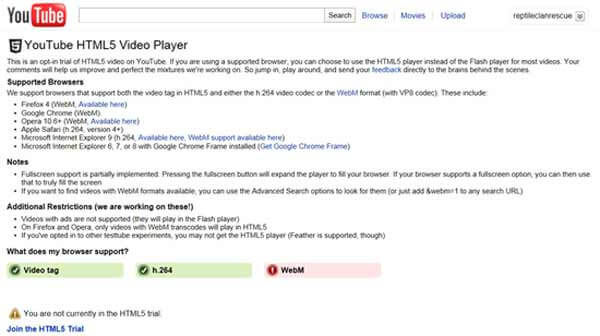 Part 3

: Best way to Fix the 500 Internal Server Error YouTube

Some YouTubers reported that YouTube won't play due to 500 internal server error. This is a headache problem and we suggest you to try an alternative solution to watch YouTube videos, download it with Aiseesoft Video Converter Ultimate. Its key features include:
1. Grab online videos from YouTube, Vimeo and other websites through URL.
2. No damage video quality during downloading HD and 4K YouTube videos.
3. Optimize video quality automatically using advanced algorithm.
4. Offer several video editing tools, such as crop, rotate, trim and more.
5. Convert YouTube videos for playback on computer or portable devices.
6. Support almost all multimedia formats.
In a word, it is the easiest way to view YouTube videos on Windows and Mac when YouTube won't play.
How to get YouTube videos when YouTube won't play
Step 1. Preparations for downloading YouTube video
Get the best YouTube downloading software installed on your computer based on your operating system. Search the video you want to download on YouTube and copy the video address.
Step 2. Analyze all video files available
Open Video Converter Ultimate and hit "Download" on top ribbon to open downloader window. The video address should enter in the "URL" box automatically. Hit the "Analyze" button next to the box to get all video files.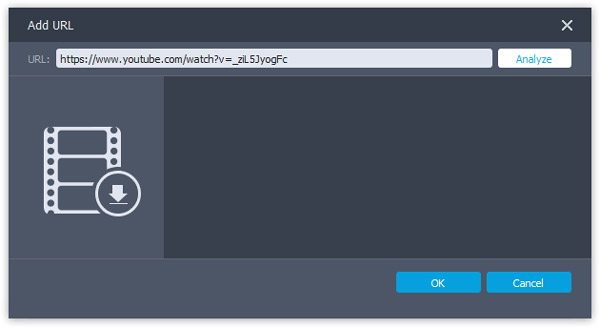 Step 3. Grab the YouTube video in one click
On the popup dialog, select proper resolution of the YouTube video, and then click the OK button to save the YouTube video to your media library within a few seconds.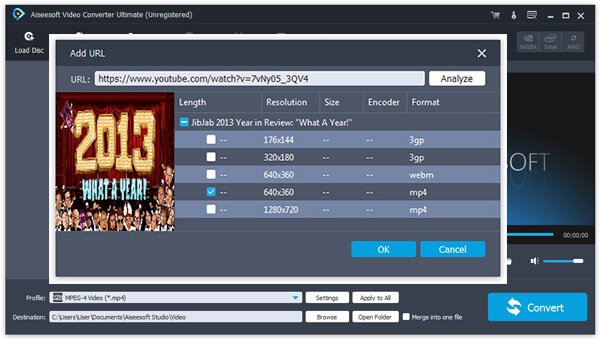 Don't miss: Ultimate guide to fix YouTube won't fullscreen on computer and smartphone
Conclusion
Based on the tutorial above, you might understand what you can do when YouTube won't play. The first thing is to check your internet connection. And then you can follow the guides above to do troubleshooting step-by-step. If you feel the common ways complicated, we suggest you to download YouTube videos using Aiseesoft Video Converter Ultimate. Then you can view them at anytime and anywhere.