You may have heard "bricked" before, but can you tell what a bricked phone is? Just as the common question raised in many forums, how do I know if my phone is bricked? Well, there are two main types of phone bricking, which are software brick and hard brick. A soft bricked phone means you can still see something after rebooting. For instance, soft brick means your Android phone is stuck at boot loop, frozen, black/white screen and others. If your Android phone has a hard brick, then it is just disabled totally. No matter how many times you press the Power button, nothing happens.
After knowing those bricked phone symptoms, it is time to fix your bricked Android phone. Therefore, this article mainly talks about easy and safe ways to unbrick an Android phone. You can read and follow steps below to fix your Android phone back to the normal state without data loss.

Part 1: Why Would Your Android Tablets or Phones Get Bricked
So how does a phone become bricked? If you do not want to have a bricked Android phone again, it is an important question you should figure out. There are various reasons explaining how your Android phone get bricked, just read and see.
• The OS update is interpreted or failed
It is easily to get a bricked phone if your Android OS update is interrupted due to a power failure, user intervention and other reasons.
• The wrong firmware
You should download and install the right firmware on the related hardware. Otherwise, you may have problems like bricked Android phone won't turn on and others.
• Flashing stock or custom ROM
The incompatible ROM or improper operations can cause Android phone bricked problems as well.
• Virus attack
If you install malicious software on your Smartphone, then definitely your Android phone is bricked.
Part 2: Recover Android Data from The Bricked Phone
Backing up your Android is an important part before operating the bricked phone repairing process. No matter which method you take to fix a bricked Android phone, you should always backup Android first. But what if your Android is bricked already? Fortunately, you can run Apeaksoft Android Data Recoveryto recover deleted data from any Android device safely and easily. To be more specific, even though you have unexpected events like bricking, rooting error, device failure, virus attack and other scenarios, you can still undelete Android data from internal memory, SD card and SIM card directly.
Recover deleted or lost files from Android phone/SD card/tablet on Mac or PC without hassle.
Recover data loss from various scenarios including factory restore, OS update, device stuck without responding and many other abnormal situations.
Backup deleted and existing Android files to your Windows or Mac computer for forever preservation.
Support to recover over 20 file types like contacts, call logs, videos, documents, etc.
Compatible with more than 5000 Android portable devices.
Step 1. Launch bricked phone recovery software
Run Android Data Recovery software and locate the default "Android Data Recovery" mode. Then use a USB cable to plug in a bricked phone to this computer.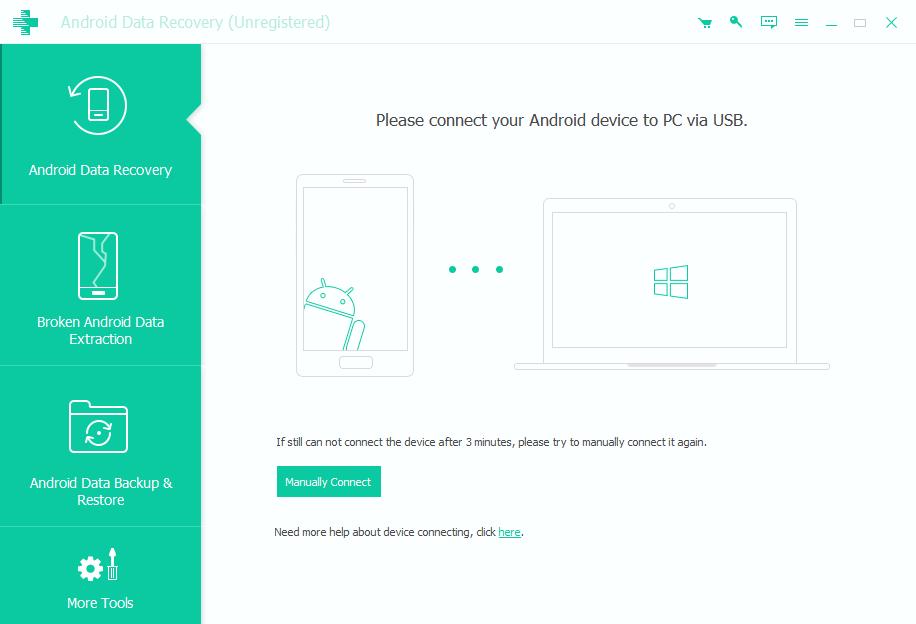 Step 2. Enable USB debugging
Follow the provided steps to enable USB debugging mode on your Android device. You need to find which OS you are using, and then read the related on-screen instruction to open USB debugging mode.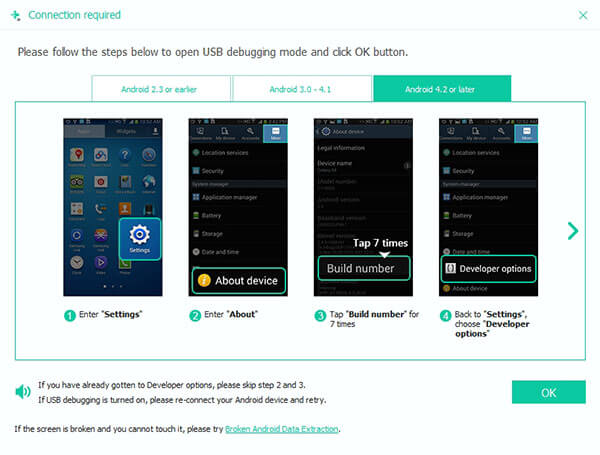 Step 3. Choose file types to scan
After bricked phone data recovery software has detected your Android, you can select which data type to recover. Then tap "Next" to move on.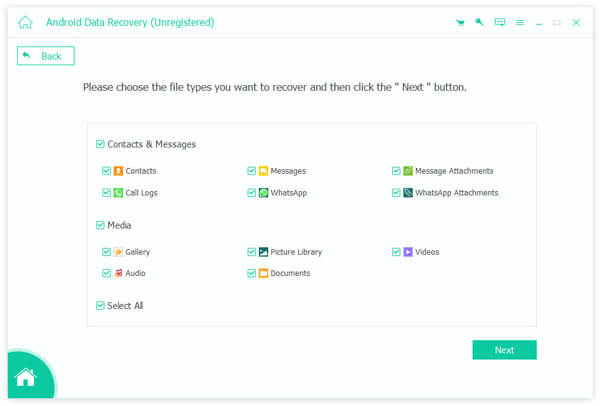 Step 4. Recover data from an Android bricked phone
Click the certain file type and then preview the detailed information in the right panel. Tick before items you want to output. Later, click "Recover" button to recover Android data from the bricked phone to PC without data loss.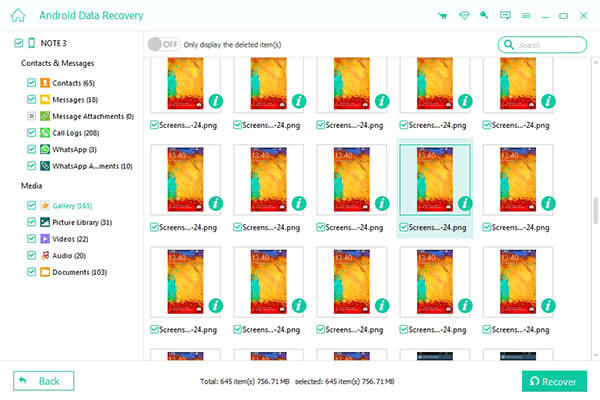 Part 3: How to Fix Bricked Android Devices
Follow methods below to learn how to fix a hard bricked phone or soft bricked phone.
Solution 1

: Force Restart to Fix a Bricked Phone

When your Android phone is disabled or frozen, you can force reboot your Android to get of the bricking state. In addition, force restarting is also one of useful solutions about how to fix a bricked iPhone.

Step 1. Turn off your bricked phone

The most direct way is removing the battery. Wait few minutes and then insert the battery back to your Android.

Step 2. Restart your Android

Long press the "Power" button to reboot your Android phone. Now you can check whether your Android is still bricked or not.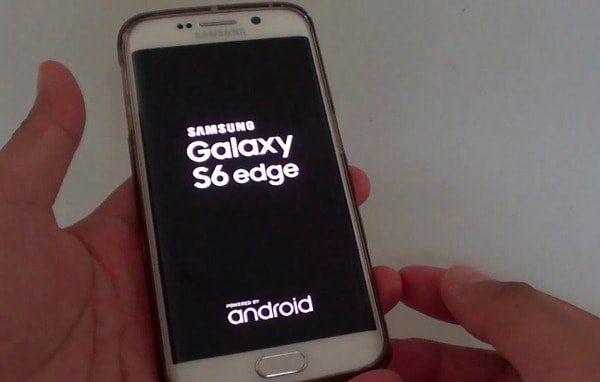 Solution 2

: Boot Your Bricked Android Phone into Recovery Mode

If your battery is irremovable or your Android is stuck at reboot loop, then you can wipe cache partition in recovery mode to fix a bricked phone.

Step 1. Enter Android system recovery screen

Hold and Press "Power" button and "Volume Down" button at the same time. Do not release two buttons until you see a recovery menu on your Android screen.

Step 2. Wipe your data and cache to reset a bricked phone

You can press your "Volume" key to scroll up and down the Android system recovery menu. Then find "Advanced" and click "Wipe Dalvik Cache" options in order. Later, you need to return the main screen to tap "Wipe cache partition". Finally, you should choose "Wipe data" or "Factory reset" to remove all your Android settings and data. When the resetting process finishes, your Android device will reboot automatically.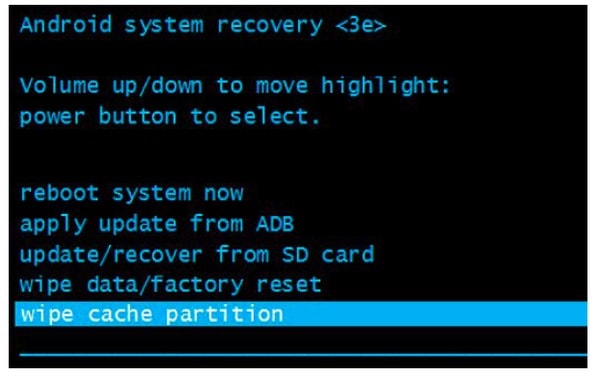 Solution 3

: Use Odin to Fix a Bricked Samsung Phone on PC

Odin is a tool that can refresh an OPS file and return your Android phone back to factory settings. And you can learn how to unbrick Android phone using Odin in this section.

Step 1. Connect Android to PC

Download Odin of the latest version. Then extract the firmware folder you have downloaded before. Put your Android in recovery mode and plug into a Windows computer. You can move to the above section to learn how to enter into Android system recovery screen.

Step 2. Restore from a stock ROM to unbrick your phone

Open Odin and check if there is a light blue bar with "COM" in the top left corner. Tick "F.Reset" and "Auto Reboot" options only, then hit "Start" button to fix a bricked phone using Odin.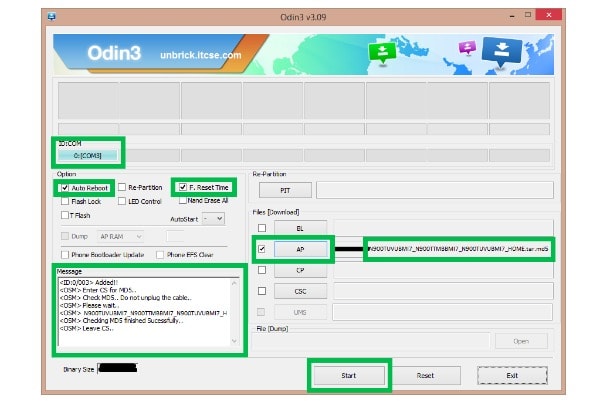 Solution 4

: Contact The Manufacturer for Bricked Phone Repair Service

You may contact your manufacturer or go to the nearby repair store ask for bricked phone repair service. It is an expensive but powerful solution to fix all disabled, frozen or bricked Smartphone. You can get your bricked Android fixed with its original state safely.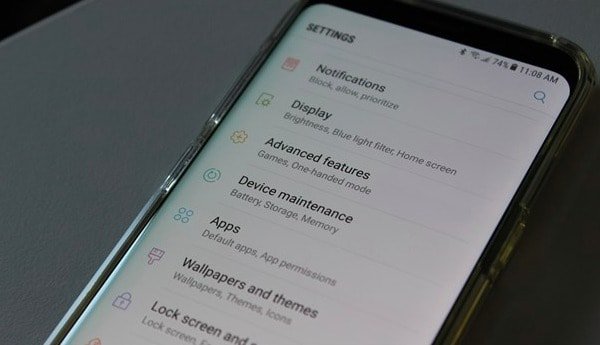 That's all for how to fix a bricked phone. And remember to back up your phone regularly. As a result, you can still access those important files in a safe way, right?
Part 4: FAQs of Bricked Phone
1. What does bricked phone mean?
A bricked device won't power on and function normally. And it cannot be fixed through normal means.
2. What is a hard bricked phone?
If you've hard bricked your device, it means that your device doesn't respond when you push the power button. Hard bricks can be caused by issues like attempting to flash an incompatible ROM or kernel, and there's normally no software solution for them.
3. What is the soft brick?
The phone freezes on the Android boot screen, gets stuck in a boot loop, or just goes straight to recovery. It is pretty easy to fix.
4. Can a bricked phone be fixed?
A bricked phone means that your phone won't turn on in any way, and there's nothing you can do to fix it.
if you are using iPhone, do not miss this post to fix bricked iPhone.