Comcast (Xfinity) Email is a popular app both for personal and business use because of its powerful functions, including prompt sending and receiving, cross-platform support, etc. Thus, it's an emergency to fix Comcast Email not working issue for your work. Sometimes, you can't receive the email in the prompt box or even after refreshing. Don't worry. Please read this article to learn about the reasons and 6 easy solutions to help you fix Comcast Email not working.

Comcast Email Not Working
6 Solutions to Fix Comcast Email Not Working on Portable Devices
Solution 1: Check the Internet Connection
An unstable network will make Comcast Email not working for saving and sending emails, especially under the cellular network connection. If you are connecting a wireless network, just close and reconnect it on your phones or computers. And if you are using the cellular network, you need to check the settings to fix Comcast Email not working on your phone.
Step 1Go to the Settings app on your phone, and find the Cellular setting.
Step 2Scroll down to find the Mail app and turn on the button to access Comcast Email in a cellular network.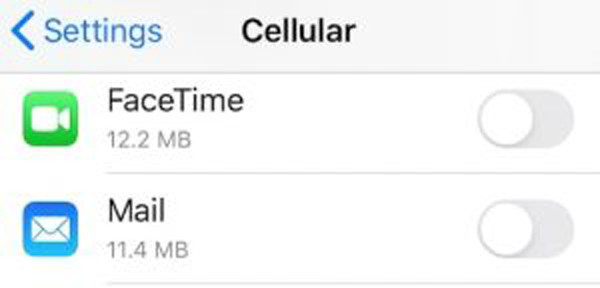 Solution 2: Make Sure to Use the Correct Settings for Comcast Email
You can also check whether the built-in settings for Comcast Email prevent you from receiving emails. There are three tips to fix Comcast Email not working:
Whether emails are classified into the trash and spam folder.

Check the sending limit in the settings of Comcast Email.

Confirm that you haven't blocked the sender's account.
Solution 3: Clear Cache on the Devices to Free Up Space
When your iPhone is out of storage space, the Comcast Email will not work to send or receive emails. This problem is always ignored, but it's also easy to solve with the help of the Apeaksoft iPhone Eraser. You can use it to clear cache, clean junk files, and delete large files quickly.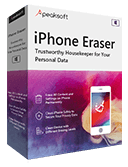 4,000,000+ Downloads
One-click to clear cache and free up space for receiving Comcast emails.
Remove large files and uninstall unwanted apps in bulk.
Delete incorrect Comcast Email account from your iPhone.
Support all Apple devices and iOS versions, including the latest iOS 17.
Solution 4: Adjust the iOS Mail Fetch and Notification Settings
If you only can't receive Comcast emails on your iPhone, you should check the mail fetch and notification settings. Here are the detailed steps to fix Comcast Email not working:
Step 1 Launch the Settings app on your iPhone and tap the Password and Accounts button.
Step 2 Choose the Fetch New Data option. Then, you can change the settings of all Emails or simply tap the Comcast Email and change its settings to the Push option.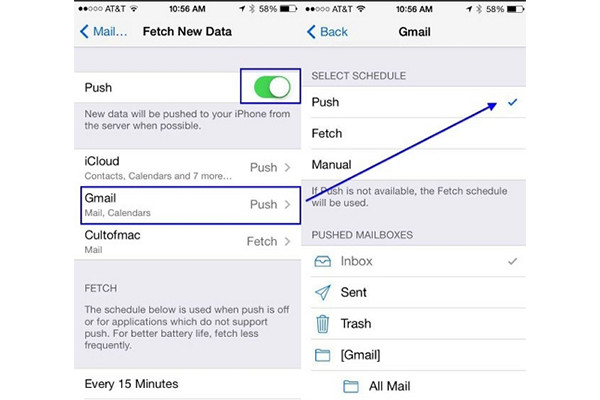 Solution 5: Disable Some Third-party Apps that May Block Comcast
Some third-party apps like anti-virus or VPN will lead to Comcast Email not working. It's complex to check all the settings and find which app blocks Comcast. Thus, you can disable or even uninstall those apps, and it's the easiest way to make sure no app interferes with receiving Comcast emails.
Solution 6: Delete and Re-add the Comcast Account on Outlook [Android]
Since Android phones don't have many settings listed below, the reason causing Comcast Email not working on Android is much easier. You can directly delete the Comcast account on Outlook and then re-add it to refresh the settings. Don't forget to back up the local folders of previous emails before deleting them.
You May Also Like:
Part 2: FAQs about Comcast Email Not Working Problem
1. Why does my Comcast Email not work on Mac?
The causes are similar to iPhone. You should check the internet connection at first and refresh Comcast Email. Then check if the Comcast server is down. At last, you can close other programs to avoid software conflicts.
2. How to check whether Comcast is down or not on my device?
If other apps and websites work well on your device, but only Comcast Email doesn't work, you can go to the official website of Xfinity to check whether there is an outage in your area or not.
3. How to fix Comcast Email not working with the error code ES000001?
This error code means that you are sending emails from a dynamic/residential IP address within the Comcast domain. In this case, you need to make sure the email server is set to be smtp.comcast.net.
Conclusion
Here you have known how to fix Comcast Email not working problem now. With the six above workable solutions, you can send and receive Comcast emails without trouble. In addition to adjusting the settings, you also need to clear the cache through Apeaksoft iPhone Eraser from time to time. If you have more questions, please contact us.