Deleting text messages from iPhone may seem like a pretty simple task, but it is really important.
If you do not want others to read your messages, for example, the best way is to remove them from your iOS device. It is well known that you cannot completely erase text messages from your iPhone and they were viewable right inside Spotlight Search.

Fortunately, Apple has improved the management of deleted data on iOS devices; however, many users complained that they still do not understand how to delete messages on iPhone permanently.
In fact, deleted SMS, MMS and iMessages can still be found in your iCloud or iTunes backup. That may be confused iPhone users as well. In this post, we share the knowledge that you should know about removing messages from your iPhone permanently and completely.
Part 1

. How to delete messages on iPhone

First of all, there are three kinds of messages on iPhone, text messages, iMessages, and chats in third-party messaging applications. In this guide, we focus on solely on iOS Messages app. The chats in green background in the Messages app are SMS, while the conversations in blue background are iMessages. (Check difference between text messages and iMessages.)

Generally speaking, you can delete both SMS and iMessage on iPhone with the same way.
Delete an individual message
Step 1: Open the Message app from your home screen, and go to the conversation that contains the message to delete.
Step 2: Keep tapping the message until the menu pops up.
Step 3: Select More, check the message and touch the trash icon on bottom of the screen.
Step 4: When prompted, touch Delete Message to confirm it.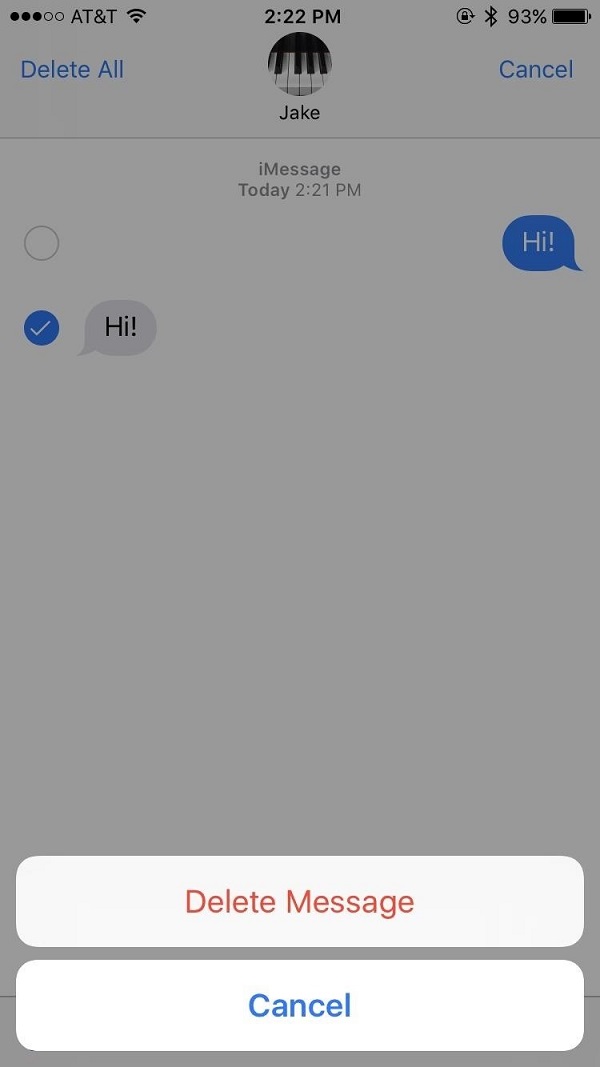 Delete all messages in a conversation
Step 1: Open the conversation that you'd like to clean up, tap and hold one message to display the menu.
Step 2: Tap More to go to the edit screen, move to the top of the screen and press Delete All.
Step 3: Finally, tap Delete Conversation to confirm it and delete all messages in the conversation on iPhone.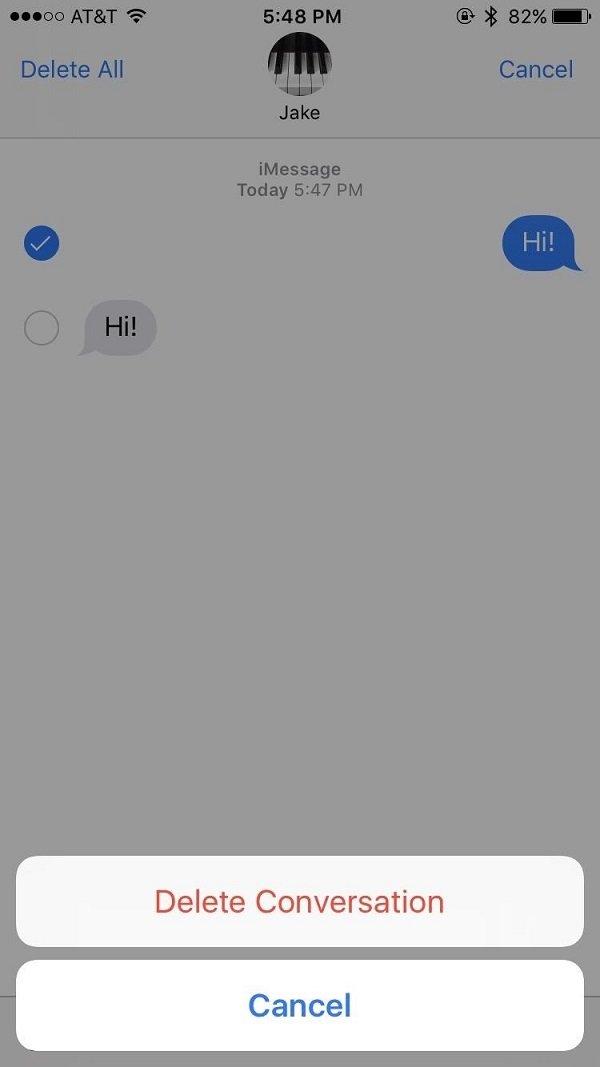 This way will leave an empty conversation with no messages in your Messages app.
Delete entire chat
Step 1: To delete the whole conversation, go to your Messages app and find the conversation.
Step 2: Swipe to the left on the conversation and then tap the red Delete button.

That will delete both all messages and the chat at the same time.
Regret deleting text messages? Just recover deleted text messages on iPhone.
Part 2

. Delete SMS messages from iPhone backup

If you believe your private messages are safe after deleting SMS on iPhone, you are wrong since they are still in your backups.
How to delete iPhone messages from iCloud backup
Step 1: On your iPhone, run the Settings app, and tap on your Apple ID.
Step 2: Go to General -> Storage & iCloud Usage and tap Manage Storage under the iCloud section.
Step 3: Select your iPhone under the Backups area and press Delete Backup at bottom of the screen.
Step 4: Once touch Turn Off & Delete, your messages and other data (Check what data iCloud backs up.) will be deleted from your iCloud account.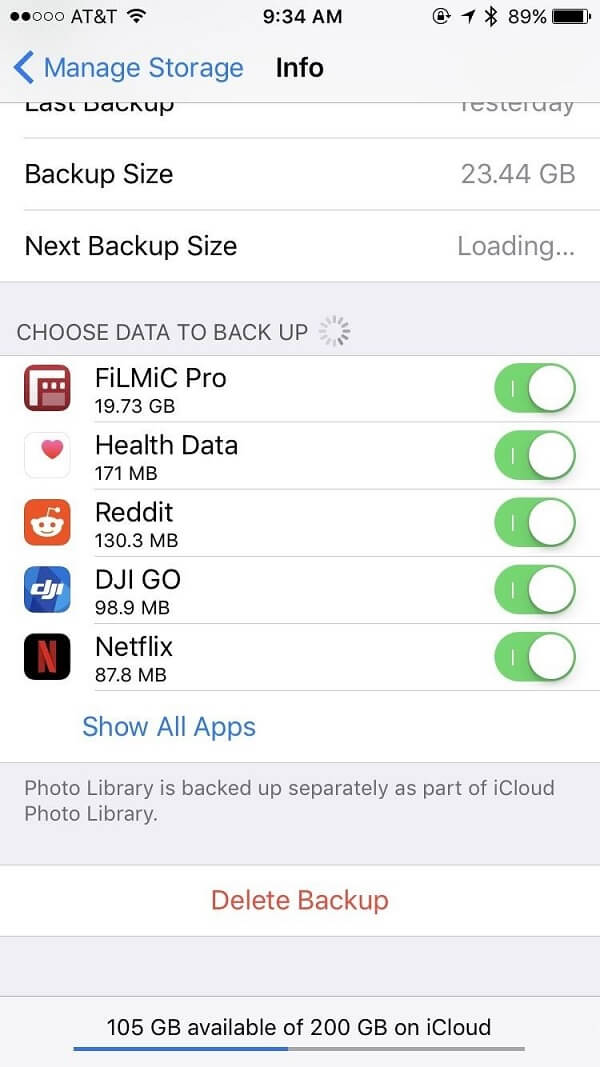 How to delete iPhone messages from iTunes backup
Step 1: Open the latest version of iTunes on your computer, and navigate to iTunes -> Preferences -> Devices.
Step 2: Select the backup that you want to delete on the list and click the Delete Backup button.
Step 3: Then hit Delete on the confirming dialog and then click OK.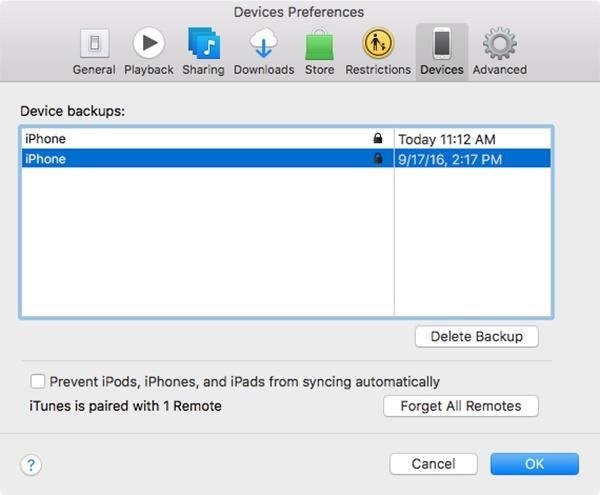 If you have deleted the messages on iPhone, simply syncing your iPhone with iTunes will overwrite the old backup.
Part 3

. Permanently delete iPhone SMS

Even though you have deleted messages on iPhone and iPhone backup, there are chances to recover them. The ultimate solution to permanently delete SMS is using a professional tool, such as Apeaksoft iPhone Eraser, which deletes messages on iPhone with other data and settings.
Protect your private information by overwriting it multiple times.
Take your iOS device to the factory status in one click.
Offers various erasing levels to meet different demands.
Compatible with iPhone XS/XR/X/8/7/SE/6s/6/5s/5c/5, etc.
Download for Win
Download for Mac
Apparently, iPhone Eraser is the easiest way to delete SMS on iPhone permanently.
How to completely delete iPhone SMS
Step 1: Connect your iPhone to iPhone Eraser
Download the latest version of iPhone Eraser and install it on your computer. When you need to delete SMS messages on iPhone, connect it to your computer using the Lightning cable. Launch iPhone Eraser and it will recognize your device automatically.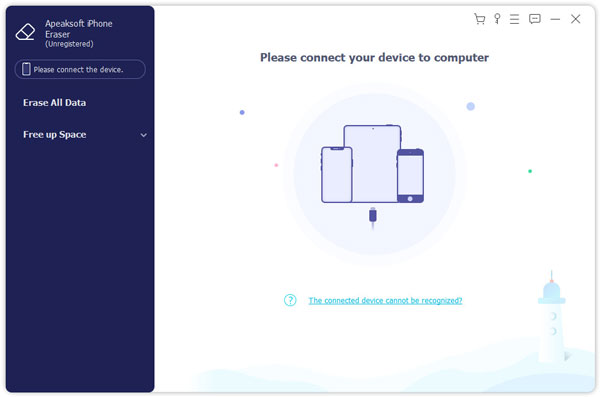 Step 2: Select a proper erasing level
Press the link under Erasing Level and you will be presented the iPhone Eraser dialog with three options, Low, Medium, and High. Low level will overwrite all data on your iPhone without recovery. Medium level is used to overwrite all data, cache and junk files. If you select High level, iPhone Eraser will perform the security standard based on the U.S.DoD 5220.22-M. You can read the instructions carefully and select the proper level based on your needs.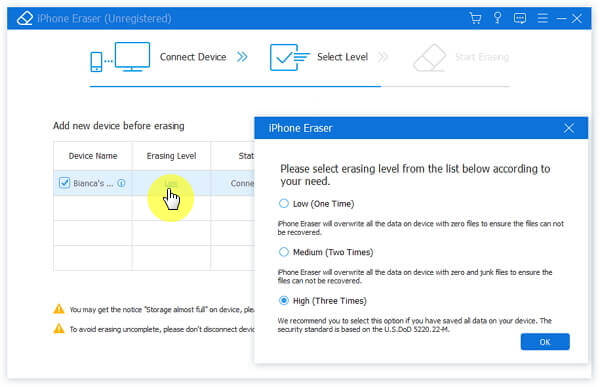 Step 3: Delete SMS on iPhone simply
If you are ready, click on the Start button to erase all messages and conversations from your iPhone. When it is done, you will get the notification. Then quit the application and disconnect your iPhone with your computer.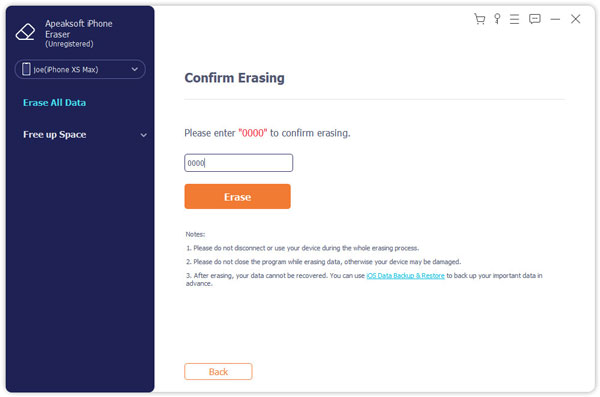 iPhone Eraser will remove everything from your iOS device, including private messages, photos, videos, contacts, call history, personal settings, and more. So, we suggest you to make a backup with iCloud or iTunes to prevent from data loss.
Conclusion
Sometimes, people may want to delete an individual text message, get rid of a conversation, or just remove several messages from a chat. For average people, it is impossible to distinguish the methods to get the desired result. Nevertheless, we shared the ways to delete a piece of message, a conversation or parts of a chat in the post above. All you need to do is to follow our guides. If you are looking for the simplest way to delete SMS or protect your private messages, Apeaksoft iPhone Eraser is apparently the best option. The one-click erasing feature makes it the easier than deleting messages manually.