"How do I delete all contacts in a Skype list with one click?"
This is the question raised in Quora.
Since its initial appearance in 2013, Skype has been playing an important role in free online calls, and messaging for mobile phone and computers.
When you use Skype to deal with your business and social life, you will find the contacts also increase so fast.
Old Skype colleague or random Skype chat contacts due to business invitation will become the unwanted contacts and it is the time to delete the Skype contacts from your list.
Here, we will show the comprehensive guide to remove Skype contacts (one, multiple or all) on your Windows, Mac, iPhone, Android and more devices.

Part 1

. How to Delete Skype Contacts on Windows and Mac

Skype has various versions for different operating system. Windows, Mac and online version are all available to users to work on computer directly. No matter which version you use, the steps are the same.

Refer to the following steps.
Delete Skype contacts on computer from Profile
Deleting contacts from Skype from Profile is available for Windows and web version.
Step 1. Run Skype software on your computer. Find and right-click the contact that you want to remove.
Step 2. Select "View Profile" and you will see the option of "Delete Contact". Click it and "Delete" in the confirmation popup.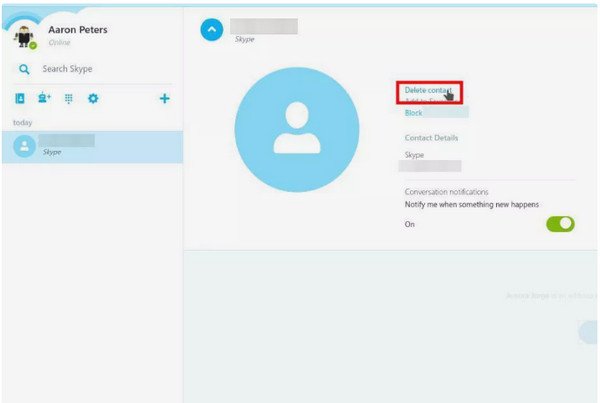 Check here, if you want to delete your Skype account.
Remove Skype contacts on computer via Contact list
Apart from Profile, you will also find the way to erase Skype contacts through Contact list.
This way is accessible on Windows, Mac and web.
Step 1. Find the contact list image and click it to enter the Contacts list.
Step 2. Select the contact that you want to delete, and select "Remove from Contacts".
Step 3. Confirm your operation by clicking "Delete".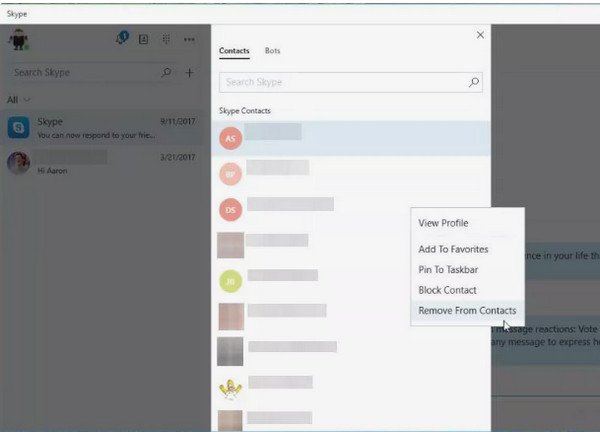 Part 2

. How to Delete Skype Contacts on iPhone/Android

Whether you are using an iPhone/iPad, or Android phone tablet, the steps of deleting the Skype contacts are the same.

Step 1. On your iPhone or Android phone, open Skype app, find the specific contact you want to remove in the contact list.

Step 2. Long-press the contact name, and hit "View Profile" > "Delete Contact" to remove him/her from your contact list.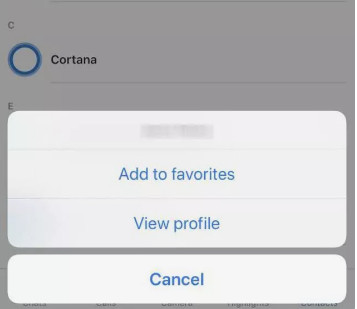 Part 3

. How to Delete Skype Contacts from Skype for Business

Apart from the standard version, Skype also launch its business version, Skype for Business.

Surely the deleting process of contacts on Skype for Business is different from the standard version, but just slightly different.

Run Skype for Business; go to "Contacts" tab, and then right-click the contact you want to delete. Select the "Remove From Contacts" list option.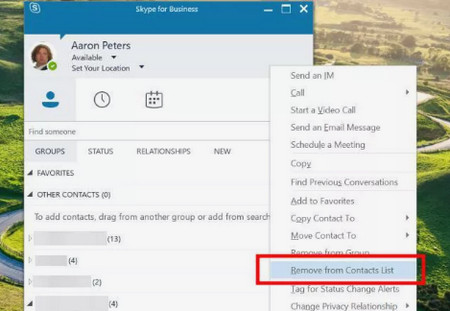 Part 4

. How to Delete Skype Contacts Permanently

Though there is no recycle bin to store the deleted Skype contacts, you could still find back the delete items with some iPhone data recovery software or Android phone data recovery programs in the market.

Feel insecure when you want to sell your old phone, or feel disclosed while your phone is threw on your girl or boy friend?

Do not worry, and here we will show the permanent way to clean Skype contacts on iPhone.

iPhone Eraser is the iPhone data erasing software, which can help you erase all content and settings on iPhone, iPad and iPod without recovery.

Step 1. Free download this software on your computer. Connect your iPhone to the computer with the USB cable.

If pop up, just unlock your iPhone and tap "Trust" to give the permission to manage your iPhone on computer.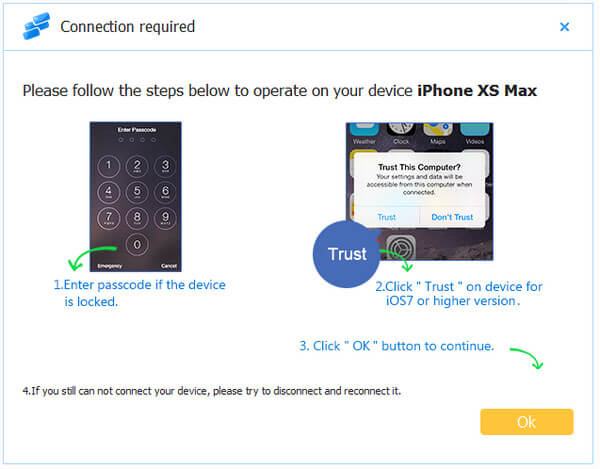 Step 2. When your iOS device is detected by this software, you will see the basic information about your iPhone, like name, connecting status, etc.
Click the default erasing level, "Low", and select the erasing level according to your needs.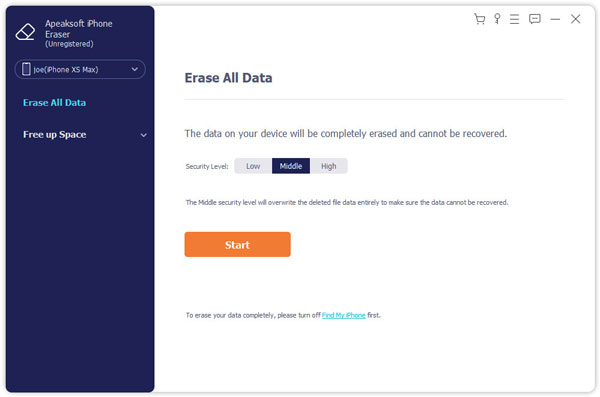 The higher level you select, the more time it will cost, and the more permanent it will delete.
Step 3. After you select the erasing level, just click "start" to clear your iPhone device permanently and thoroughly.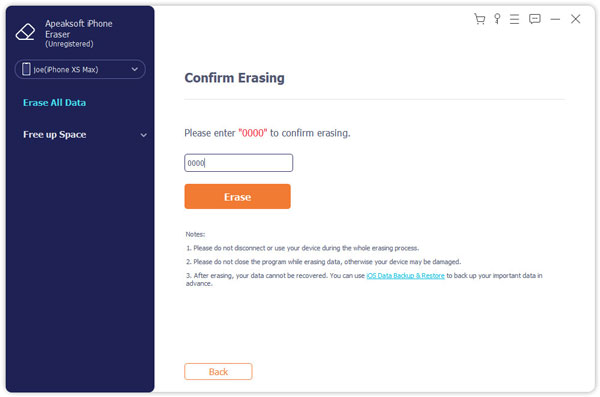 Part 5

. FAQs of Removing Skype Contacts

Deleting contacts from Skype can be easily followed with the steps above. However, still some tips you should not miss when erasing contacts.

What happens when you delete a Skype contact?

When you deleted a contact, that person will not be able to send a message to you until you accepted the request for the person to be added on your contact list.

However, they will know they have been deleted from your contact list, when they try to send you a message and fail to do that.

If you do not want to contact someone, but do not embarrass him/her, just try block the contact on Skype.

Block feature on Skype will help you stop someone from communicate with you elusively, because the blocked contact on Skype will see you offline even if you are online. What's more, he/she will receive no notification. So you are confident to lose touch with him/her, because you receive no info from him/her.

For blocking the contacts on Skype, you just need to go to the "Contacts" tab, find and right-lcik the contact you want to block to select "Block this person".

Certainly, as the time goes, he/she may find this secret.