Snapchat is one of the most popular message applications around the world, which allows you to communicate with your friends and family via images and multimedia. According to recent survey, it has more than 150 million active users accessing Snapchat at least one time a day.
As time goes by, users may accumulate a lot of messages and conversations in Snapchat, especially the daily active users. In this tutorial, we will tell you how to delete Snapchat conversations. With our guides, you can clear your Snapchat and free up space on iPhone X/8/7/6/6s/5/5c/5s and Android phone.

Part 1

: How to Delete Saved Snapchat Messages

Snapchat allows you to use multimedia content to contact with others, so the messages usually take up more space than text messages. That makes deleting Snapchat conversations a necessary skill among Snapchat users. Though the messages are deleted from Snapchat platform automatically, the downloaded one will stay on your smartphone until you delete it manually. If you have saved some messages in Snapchat by long pressing them, the steps below could help you delete them from your smartphone.

Step 1. Open your Snapchat app, select a conversation and tap on any saved message that you want to delete.

Step 2. After the message is deselected in gray, quit the chat.

Step 3. To check if the message is deleted, go to the chat again and the message should disappear.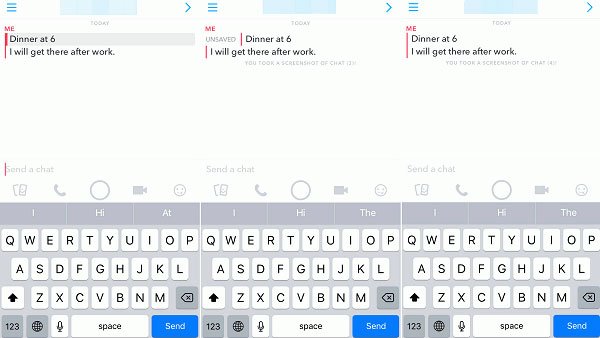 Note: You should understand that Snapchat conversations are a two-way thing. If one of the contacts saves a message, it will stay on both sender and receptor. If the message is still on your mobile phone after you deleted it, that means the other contact has saved it. And the message will stay in your Snapchat until the other contact deletes it, too.
Moreover, if you have send a video in the conversation, the video you upload to Snapchat will not delete.
Part 2

: How to Clear Conversations on Snapchat

Deleting Snapchat conversations one by one can be a tedious process if you are chatty on it. There is a simpler way to delete Snapchat conversations.

Step 1. Also start your Snapchat app and tap the "ghost" icon at upper left corner of the screen. Then select the "Settings" menu with a cog icon.

Step 2. Next, scroll down to find "Clear Conversations" option and hit it, select the conversation you want to delete and tap the cross icon next to it. Repeat the operation on other conversations to delete Snapchat conversations.

Step 3. To clear all conversations, tap "Clear All" at upper right corner to complete it in one tap.

Note: Now the Snapchat conversations should be wiped from your device, except the saved messages and photos.

Step 4. If you want to free up space and enhance performance of your mobile phone, maybe you should disable the automatic saving photos feature in Snapchat. Tap the "ghost" icon and go to "Memories". Make sure to uncheck the "Auto-save Stories" option. This way is able to stop Snapchat photos saving to your mobile phone.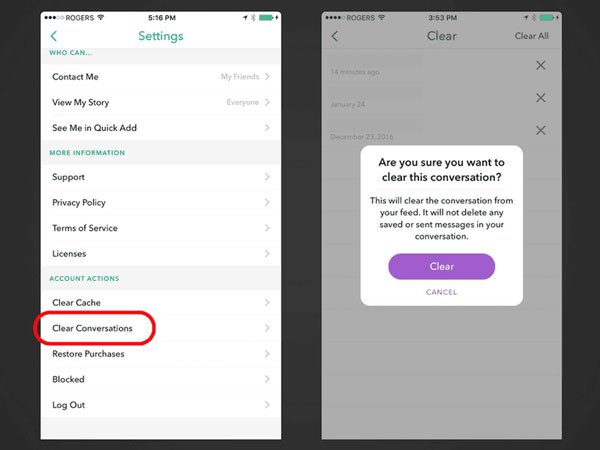 Part 3

: Snapchat Conversation Won't Disappear, How to Delete?

There are several factors that Snapchat conversation won't disappear from your smartphone. First of all, the Clear Conversations feature cannot delete Snapchat conversations saved on your device. Plus, as said before, if the other contact already saved the messages, you cannot remove them from your mobile phone. It seems that the solution of this problem is obvious.

Step 1. Before delete Snapchat conversations, open each conversation, check whether there are messages saved to your smartphone. If there is, long press on the message to make it turning to the unsaved status. Now, try to delete Snapchat conversation again.

Step 2. If the Snapchat conversation still stays on your smartphone, it means the other contact saved it. The solution is simple. Firstly, ask your friend to turn the message to unsaved status. If the other contact refuses, you can try a third-party Snapchat eraser, though we do not suggest you to do it considering cybersecurity. The more drastic solution is to delete the contact directly.
Part 4

: Frequently Asked Question about Deleting Snapchat Messages

Snapchat is a special social network and instant message app. The special design of Snapchat produces some questions related to delete Snapchat conversations and messages, such as

1. Can I withdraw the Snapchat message I sent to other people if I sent the message to a wrong contact?
Solution: Officially, your message should be viewed in 10 seconds after you send it. Otherwise the message will be removed unless the receptor manages to screen shot. But Snapchat does not offer any feature to unsend or withdraw the sent messages. There two things you can try if the receptor does not look at the message immediately, block the contact or delete your account.
To block a contact in Snapchat, open the contact list in Snapchat app, select the contact to block, tap the "gear" icon and select "Block" on the popup menu. According to our test, this way is valid on multimedia messages. If you choose the more drastic method, open Snapchat, go to "Settings"> "Support" > "Delete" account, enter your password and delete your Snapchat account.

2. Can the other person see it if I delete Snapchat conversation?
When you delete messages or conversations in Snapchat, they just disappear from your device but the other contact. In another word, the other person still can read the messages.

3. If I delete Snapchat conversations on my iPhone, can I recover them?
Unfortunately, Snapchat does not allow you to recover deleted Snapchat conversations. If you really need the disappeared messages, iPhone Data Recovery could help you.
Recommend: iPhone Data Recovery
Apeaksoft iPhone Data Recovery is one of the best data recovery tools for iOS devices. Its key features include:
Recover deleted Snapchat conversations and message attachments from iOS device without backups in one click.
Preview iTunes or iCloud backups for getting back lost Snapchat messages.
Restore a single Snapchat message or all disappeared conversations in one click.
Retrieve lost Snapchat messages/Viber messages to computer in original conditions.
Besides Snapchat messages, support almost all data types on iPhone, like contacts, music, photos, videos, app data and more.
Compatible with all iPhone models, including iPhone XS/XS Max/XR/X/8/8 Plus and iOS 12.
Download for Win
Download for Mac
All in all, it is the easiest way to recover deleted Snapchat conversations/Viber messages on Windows and Mac OS.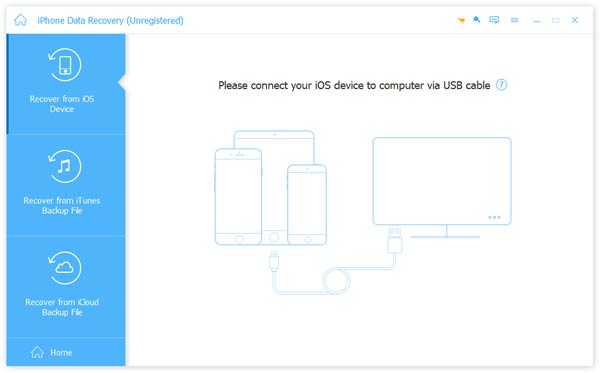 Get the details here to get Snapchat recovery.
Conclusion
In this tutorial, we have talked about the knowledge you should know about deleting Snapchat conversations. Now, you might understand how to remove saved or unsaved Snapchat messages or conversations from your smartphone. If you still have more questions involved with erasing Snapchat conversations, please leave a message below.