Blue Screen of Death, also known as STOP Error, is really a common problem happened to Windows users. When the blue screen appears, there will be a bunch of text as well as a blue background on your Windows screen, and you are not able to display the correct screen image, which is an annoying and troublesome problem.

So what if you encounter a Blue Screen of Death on your Windows 7/8/10/XP? How to fix this problem in an efficient and convenient way? If you do not know the right methods, this passage will show you several ways to fix Blue Screen of Death in Windows system. Please read and learn it.
Part 1

: What causes blue screens of death on Windows 7/8/10/XP

Usually, the appearance of Blue Screen of Death is the result of hardware problem, hardware driver software, or improperly installed software. It may also be caused due to low-level software that is running in the Windows kernel. Quite often a regular application on your Windows will not cause such a case, but sometimes it could be. Besides, the operating system does not be considered as the origin of the Blue Screen, because it will not take out through a program crashing.

A STOP Error will lead to the Blue Screen of Death issue directly. When the STOP Error happens, you will find that your Windows is completely crashed and no longer perform. Then the computer will restart itself, but there will be no data and contents saved in the Windows system, for the reason that the blue screen happens so abrupt that the program get little time to save the data.

In addition, another reason resulted in the Blue Screen of Death is that file corruption or data loss. It is much more complex and expensive to deal with, so you are suggested to prevent such a situation as possible. Once the file in your Windows gets crashed, check if the computer is unusually hot, or rectify the fan. One thing to illustrate, you will not be able to open or use the crashed file, and it is likely to be lost even if it can be repaired. So make sure you back up the data on your Windows computer timely.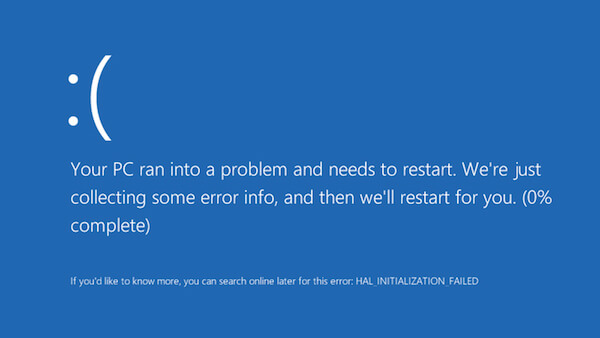 When it comes to blue screen of death in iOS system, Apeaksoft iPhone Data Recovery can help you safely and professionally recover lost data from iPhone, iPad and iPod. Besides, it is fully compatible with the latest iOS 11 and iPhone X/iPhone 8/iPhone 8 Plus.
Key Features:
Recover the lost iPhone data from various scenarios
Recover up to 19 kinds of data from iPhone, iPad, iPod
Support you to recover data from iOS device, iTunes backup and iCloud Backup
Part 2

: How to fix blue screens of death

Here we will show you the most comprehensive and best methods to help you fix the blue screen of death issue, using General Fixes to achieve it. Please follow the detailed steps to do it.

Step 1. Think back the recent actions on the computer

Before you start fixing the blue screen of death, first consider whether you have installed an improper application, plugged in a new hardware, downloaded a custom drives, or changed the system settings? If your answer is "Yes", well, the recent actions you took may be the exact reason for the blue screen issue, which means that the later repairing is depend on the changes.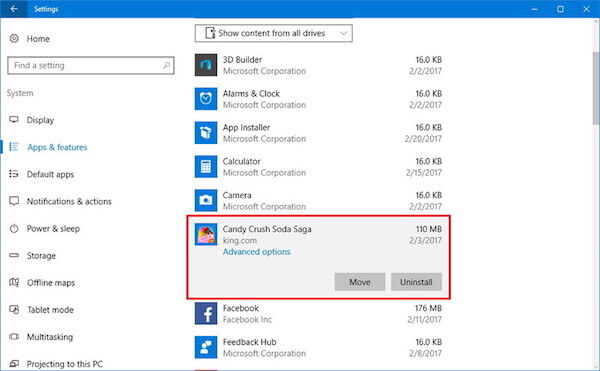 Step 2. Check out the device is overheated
If the blue screen of death is happening when you have been using the computer in a high performance environment for up to several hours, especially the computer does not get an enough circulation, or the computer is in a extremely warm condition, you need to turn off the computer and leave it alone for at least several hours.
Step 3. Delete all unnecessary hardware
Then remove any unnecessary hardware from your computer, such as SD cards, USB flash drives, controllers, printer cables, HDMI cables, Ethernet and so on. Their deletion will not impact the normal operation of your computer, by contraries, the flaws in the hardware may result in the blue screen of death, thus it is necessary to delete them.
You can keep the mouse and keyboard plugged into your computer, after all, both these two hardware will not cause any trouble.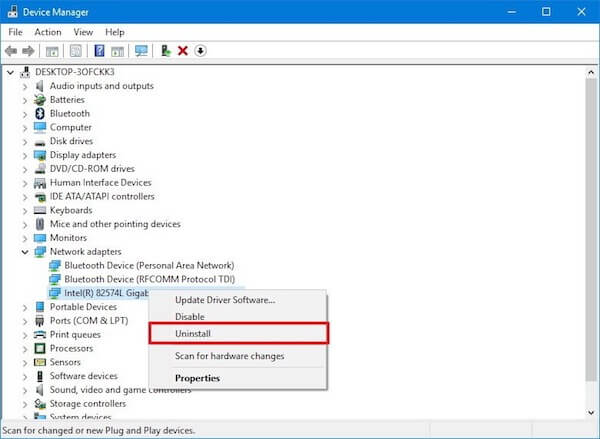 Step 4. Waiting for your computer to restart
When the blue screen of death shows up on your computer, Windows will diagnose the problem automatically, try to fix all problems, and then restart itself. In most cases, the blue screen error will disappear after the restarting process is complete.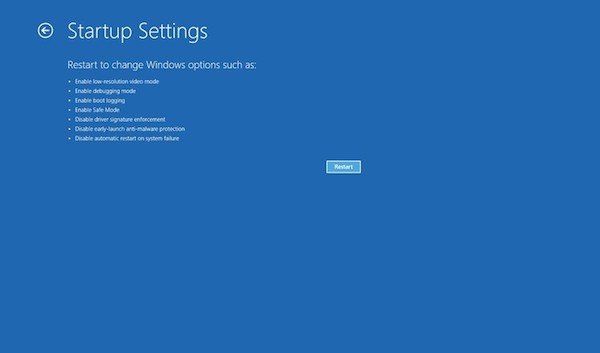 Step 5. Run a virus scan
If the steps mentioned above do not work, you can run a virus scan to help you fix the blue screen of death. It doesn't rule out some accidents that sometimes a virus can trick your computer into thinking it's malfunctioning, which will cause the blue screen error to crash in turn.
If there is any malware appears in the virus scan, delete it immediately. If the virus scan sends you software settings suggestions during the scanning process, try to implement them. You need to know that a defective setting may also cause the blue screen of death to appear.
Conclusion:
Above is the whole content about how to fix blue screen of death on your Windows PC. In this post, we explain multiple reasons that may lead to blue screen error, and introduce an easy and efficient method to help you fix it. If you have more thoughts about blue screen of death fix, please drop them in the comments. Hope this article can help you to some extents.