Are you facing the issue that iPhone keeps saying that Call Failed?
It can be frustrating when you want to place a call on your iPhone but see the Call Failed error message. This iPhone calls failing issue may be due to different factors. It's challenging to figure out one specific reason for it. Generally, the Call Failed on iPhone error will fix itself when you make a call again. If your iPhone calls fail repeatedly, you can use the seven valuable tips to quickly get your iPhone back to normal.
Call Failed on iPhone
Part 1. Why Call Failed on iPhone
When you get the Call Failed error message on your iPhone screen when trying to make a call, it can be with your iPhone, network settings, cellular provider, and more. Before we show you how to get rid of the call failed on iPhone error, we like to explain some main causes that will lead to the problem.
One of the main reasons that will cause an iPhone to fail to call is a signal error. You may easily get the Call Failed prompt when making a call in a place where signals are weak.
In some cases, the problem is due to a damaged SIM card. If you are calling another iPhone user through FaceTime, the call failed may be caused by a bad network connection. What's more, wrong settings on your iPhone, app, and iOS issues will usually make you unable to make calls.
Part 2. How to Fix iPhone Call Failed Repeatedly
When you get the Call Failed error message on your iPhone, you should first check the signal and make a call again. If the signal icon is normally showing, but the issue still exists, you can follow the seven tips below one by one until the problem is solved.
Turn on and turn off Airplane mode to fix the iPhone call failed
As mentioned above, the Call Failed error may be due to a bad signal or cellular connection. You can quickly fix it by turning on Airplane mode and then turning it off.
You can swipe down your iPhone screen from the top-right to display the Control Center. Tap the Airplane icon to enable it. Wait for a few seconds and then tap it again to disable it. When you get a stable network, you can make your call again.
Restart to fix iPhone calls failing
Restarting is a simple and effective solution to fix various iPhone issues. When your iPhone call fails repeatedly, you can restart it and troubleshoot the problem. You can go to the General option in Settings and scroll down to tap Shut Down to power off your iPhone. Or you can press and hold the side Power button to make the power off slider show. After you power off your iPhone, you should wait 1-2 minutes and then restart it.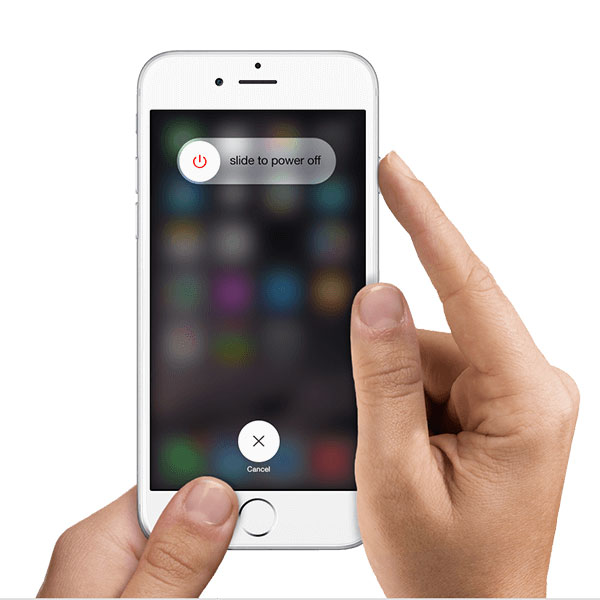 Reset SD card to fix call failed error on iPhone
You will get the Call Failed error when your iPhone can't read all the contacts on your SD card. So you can shut down your iPhone and check the SIM card. You should use a SIM-eject tool to eject your SIM card properly. After that, you can clean the SIM card and re-insert it into your iPhone.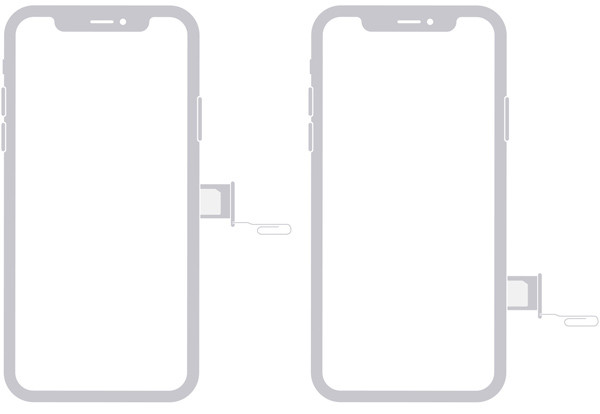 Reset Network Settings to troubleshoot iPhone call failed
Resetting all network settings on an iPhone is another effective solution to solve the Call Failed problem. You can choose the General option in the Settings app, go to the bottom to choose Transfer or Reset iPhone, tap Reset iPhone, and then select the Reset Network Settings feature.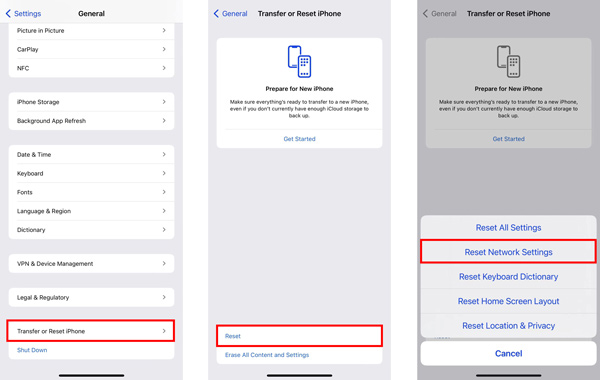 Update iOS to fix iPhone call failed
To ensure your iPhone work normally, you should ensure its iOS is updated. You can go to General from the Settings app and tap Software Update to see whether you can update the iOS system. You can tap Download and Install to install it on your iPhone.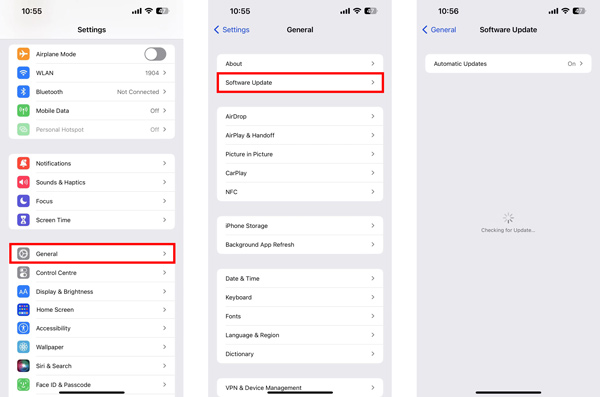 Professional way to fix call failed on iPhone
You are more likely to get rid of the Call Failed error using the methods above. If the error message pops up repeatedly, you should turn to the professional iOS issues-fixing software, iOS System Recovery.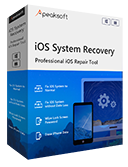 4,000,000+ Downloads
Fix various iOS issues, including Call Failed on iPhone.
Advanced technology to diagnose why iPhone calls fail.
Troubleshoot iPhone call failed and other issues without data loss.
Support all iPhone and iPad models and iOS versions.
You can free download the iOS System Recovery on a Mac or Windows PC to fix the iPhone call failed issue. When you open it, you should connect your iPhone to it and click the Start button to move on. You can use its Standard Mode to get rid of the Call Failed error on an iPhone.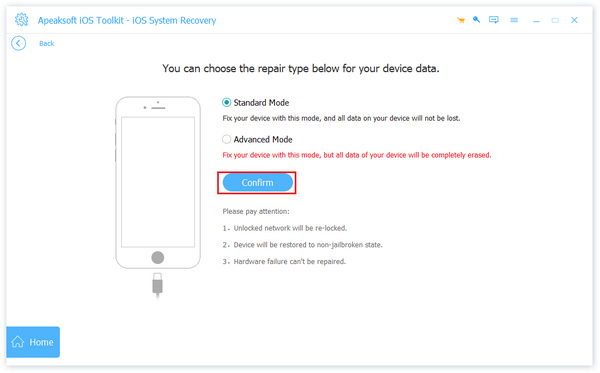 You need to follow the tutorial to put your iPhone into the DFU mode or the recovery mode for fixing. iOS System Recovery will download the correct firmware based on your iPhone model and fix the related issue on the iOS device.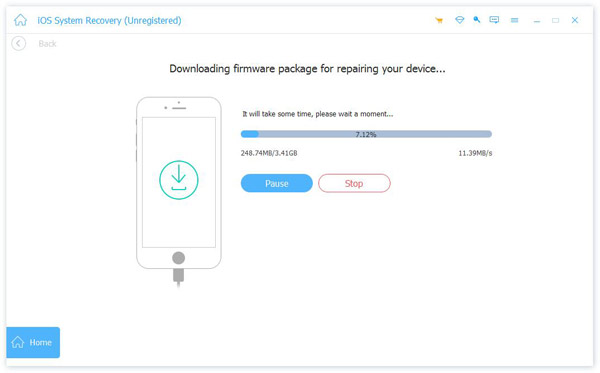 Related to:
Part 3. FAQs of Call Failed on iPhone
Question 1. Where to update carrier settings on an iPhone?
Like updating iOS, you should go to the Settings app, choose General, and then tap the About option to update carrier settings. You will see a notification when there is an available update.
Question 2. Where to check and edit my blocked contacts on an iPhone?
If the contact is blocked before, you can't make the call. You can open the Settings app and tap the Blocked Contacts option to view your blocked contacts. Here you can tap the Edit button to manage and unblock them based on your need.
Question 3. How to contact Apple Support?
You can contact Apple for support when your iPhone can't make calls. You can open the official website of Apple Support, sign in to your account, select your iPhone model, and then get related help from Apple Support.
Conclusion
It's pretty annoying when you repeatedly get the Call Failed error on an iPhone, considering that making calls is the most basic function of a phone. After reading this post, you must have got the leading causes. More importantly, you get seven effective methods to sort out the iPhone call failing problem.