Are you facing the situation that your iPhone does not recognize headphones, or iPhone says headphones are plugged in, but they aren't? This post covers three effective methods to help you fix iPhone headphones not working.

iPhone Headphones Not Working
Part 1. Restart to Fix iPhone Headphones Not Working
When headphones are not working on your iPhone, you should first check the headphone jack, lightning port, and cable. You can test them on another device or use other headphones to check your iPhone function. If the headphones are just not working on your iPhone, you can try restarting iPhone first to troubleshoot the problem.
Press and hold the Power button for a minute until you see the power off slider show on your iPhone screen. Drag the slider to the right to shut it down. Wait for a while, and then press the Power button to reboot it.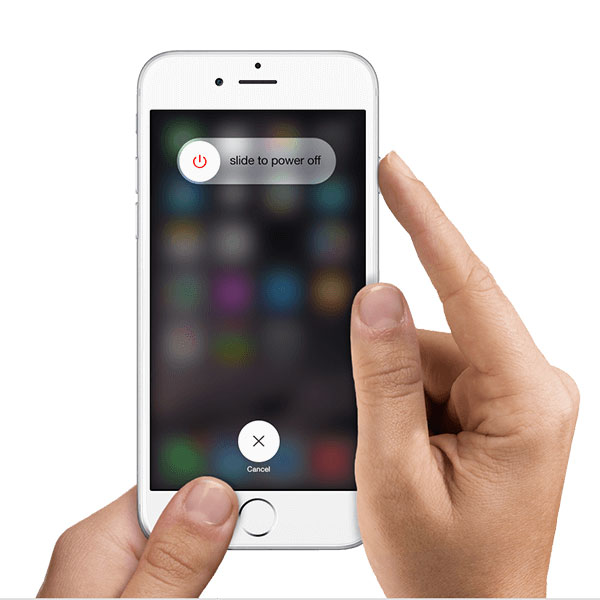 When you plug headphones into an iPhone but can't hear any audio playing, you should also check the volume and make sure you do not turn all the volumes down. Here you can simply press the Volume Up button on your iPhone's left side to turn on the volume.
Part 2. Update iOS to Fix Headphones for iPhone Not Working
When your headphones are not working normally on an iPhone, especially for some Bluetooth headphones like Apple's AirPods, you should check the iOS version you are using. Here you need to ensure that you are using the upgrade iOS to its latest version. Generally, iOS updating can easily fix some of the most annoying headphones issues.
Open the Settings app and tap on the General section. Now you can tap on Software Update to see if there is an available iOS updating version. When you get one, you can tap Download and Install to update iOS with ease.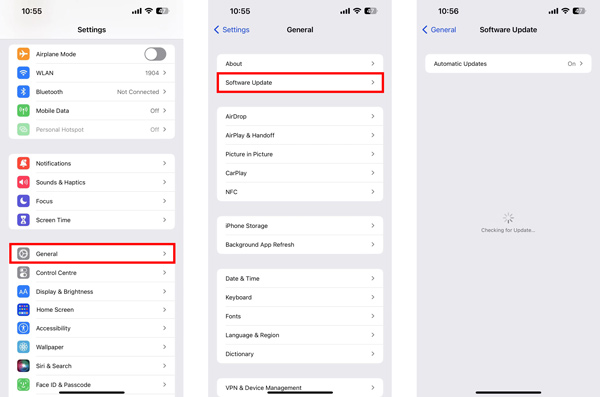 Part 3. Professional Way to Fix Headphones Not Working on an iPhone
If the headphones can normally work on other devices and the methods above can't fix the not working issue, you can try using the easy-to-use iOS System Recovery to troubleshoot it. It is specially designed to fix various issues caused by the system.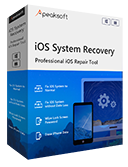 4,000,000+ Downloads
Fix various iOS issues, including headphones for iPhone not working.
Advanced technology to quickly diagnose what causes the headphones issue.
Troubleshoot iPhone white/black/pink/red/blue screen safely.
Support all iPhone and iPad Pro models and iOS versions.
Step 1 To fix the iPhone headphones not working issue, you should free install iOS System Recovery on your computer first. When you enter it, choose the iOS System Recovery feature.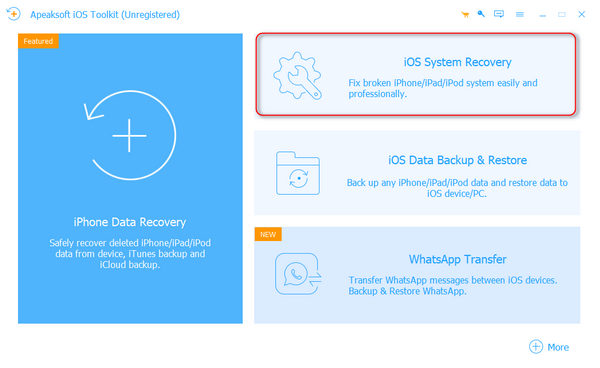 Step 2 Click on the Start button and then connect your iPhone to it. You are offered two repair modes to fix your iPhone headphones not working. First, you can select Standard Mode. Follow the instructions to guide your iOS device into recovery mode or DFU mode. This operation won't cause any iOS data loss.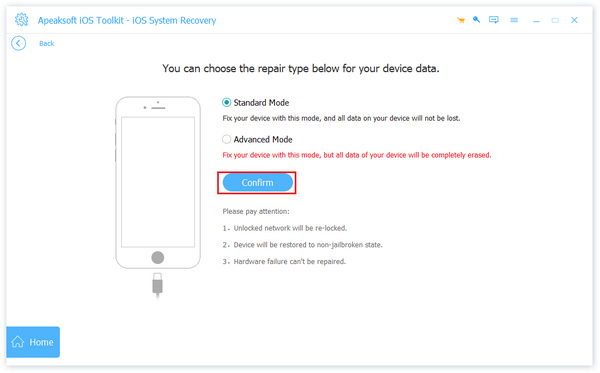 Step 2 iOS System Recovery will detect your iPhone issue and list some associated firmware for you to fix it. You can choose suitable firmware based on your iPhone model and then download it. When the firmware downloading is finished, this iOS System Recovery will automatically solve the headphones for iPhone not working problem.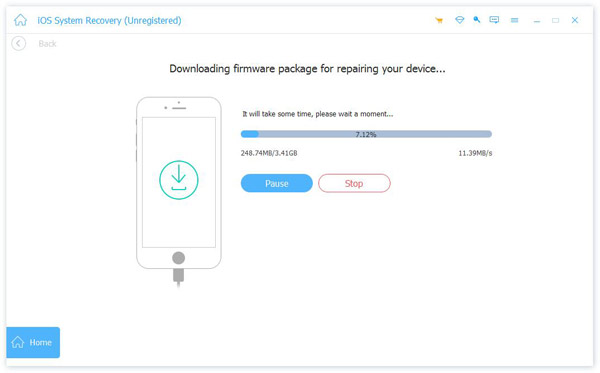 Related to:
Part 4. Reset All Settings to Fix iPhone Simulator Keyboard Not Showing
Question 1. Why can't I change my iPhone volume with side volume buttons?
In some cases, you may mistakenly disable the Change with Buttons feature on your iPhone. You can go to the Settings app, choose the Sounds & Haptics option, and then turn on Change with Buttons.
Question 2. How do you reset AirPods?
When your AirPods are not working properly, you can choose to reset them to fix a range of different connections and software errors. You should put AirPods back in the charging case and press and hold the button on the back of the case for 15 seconds until you see the orange LED flash. This operation will reset Apple's AirPods. After that, you need to open the case and reconnect AirPods to your iOS device.
Question 3. Where to call Apple Support When iPhone headphones are not working?
When you get some hardware or software issues, you can contact Apple to get help. There is a specific Apple Support website for you to do that. You can navigate to the official website on your web browser, explain the iPhone headphones not working problem to an Apple expert, and then choose to send it in for repair or replacement.
Conclusion
When your iPhone does not recognize headphones, it prompts no speakers or headphones are plugged in, or headphones are plugged in but no sound. You can use the methods above to fix the issue. If the iPhone headphones not working problem is still existing, you can contact us for more tips or directly get support from Apple.