"Any suggestion to fix this irritating screen sensitivity latency and ghost touch on iPhone?" Ghost touch is when your iPhone screen moves and taps buttons on its own. Your screen responds to touches, such as apps opening and music playing, but you do nothing at all. It sounds terrible. Sometimes, that requires you to take your iPhone to Apple Store. However, you can try the quick fixes below before asking for help.

Ghost Touch on iPhone
Part 1: What Causes Ghost Touch on iPhone
According to our research, the ghost touch issue not only affects iPhone X users but also old models, like iPhone 8/7/6, as well as newer models, such as iPhone 15/14/13/12/11. The main causes of ghost touch on iPhones include:
1. Hardware problems.
2. Software issues, such as iOS 16/17 update.
3. Faulty touch screen.
4. Defects in digitized manufacturing.
Part 2: How to Fix Ghost Touch on iPhone
Fix 1: Clean Touch Screen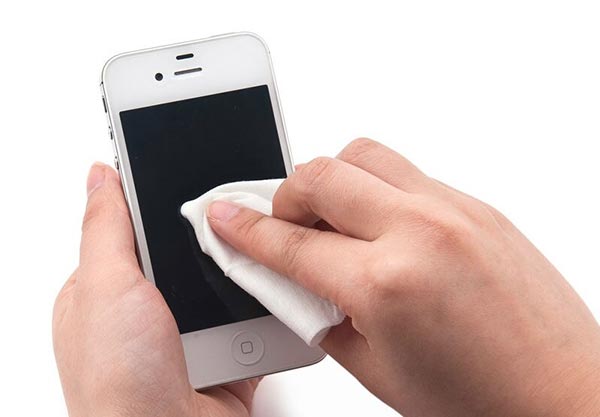 To stop ghost touch on your iPhone, the first thing you can do is clean your screen. It seems a silly step, but it does work. Make sure to wipe your screen using a soft cloth gently. Do not use alcohol or any other cleaning agent.
Fix 2: Remove Screen Protector and iPhone Case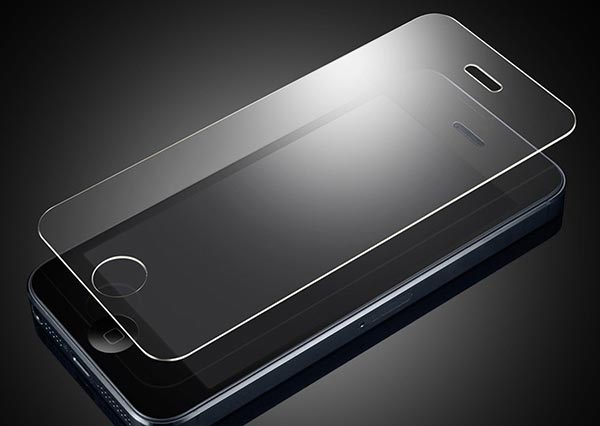 Some people use a screen protector and phone case to protect their handset, but that can cause iPhone ghost touch. Therefore, you'd better take off your screen protector and remove the phone case.
Fix 3: Check Accessibility Settings
If you activate Assistive Touch, Touch Accommodation, or similar features on your iPhone, that may lead to ghost touch on your iPhone too. You can check the settings by following the steps below.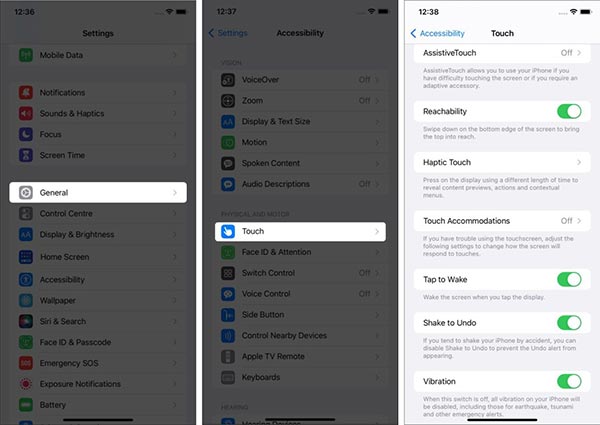 Step 1Open your Settings app, tap Accessibility, and choose Touch.
Step 2Make sure to toggle off Assistive Touch, Touch Accommodations, Back Tap, and Haptic Touch.
Fix 4: Force Restart of iPhone
Another solution to get rid of ghost touch on iPhones is to force restart. That can fix a lot of software issues, such as the iPhone getting stuck in a specific mode, the touch screen being unresponsive or working abnormally, and more.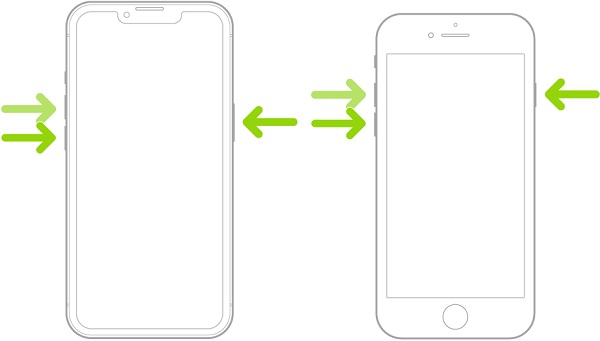 On iPhone 8 or later:
Press and quickly release the Volume Up button, do the same to the Volume Down button and hold down the Side button until you see the Apple logo.
On iPhone 7/7 Plus:
Keep pressing the Volume Down and Power buttons simultaneously until the Apple logo appears.
On iPhone 6 and earlier:
Hold down both the Power and Home buttons at the same time until you see the Apple logo.
Fix 5: Update the Software
Outdated software can produce a variety of issues. Apple fixes bugs and adds new features in each update. Therefore, you'd better up your software to date when ghost touch happens on your iPhone.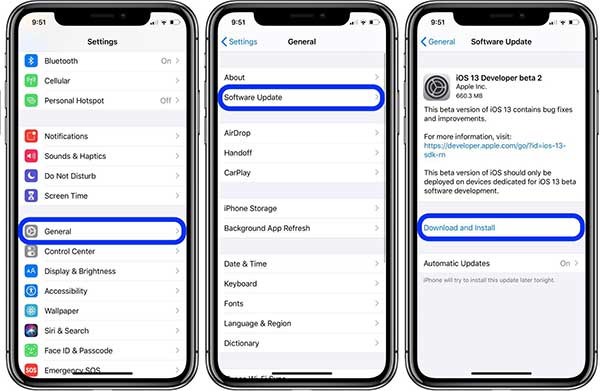 Step 1Run the Settings app.
Step 2Go to the General screen, tap Software Update, and press the Download and Install button if there is an update available.
Step 3Enter your passcode and follow the instructions to finish the process.
Fix 6: Reset to Factory Status
The last but not least fix is to do a hard reset on your iPhone if you encounter the ghost touch issue. This solution brings your handset to factory status and removes all personal files and data.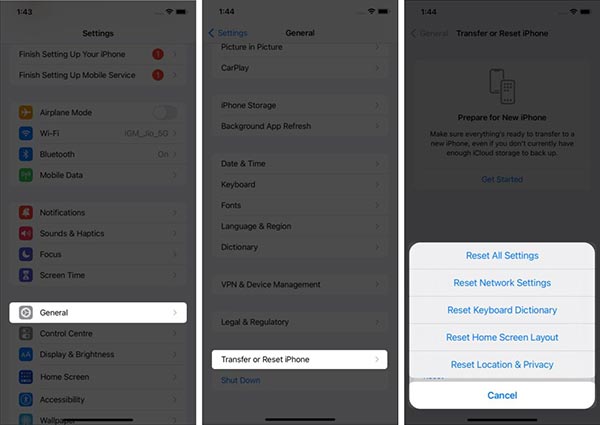 Step 1Start the Settings app, go to General, tap Transfer or Reset iPhone, and select Reset.
Step 2Press Erase All Content and Settings. When prompted, enter your passcode and start the factory reset.
Step 3When it finishes, your iPhone will restart and display the welcome screen.
Part 3: How to Fix Ghost Touch on iPhone without Data Loss
If you have performed the common solutions but ghost touch still happens on your iPhone, you will need a powerful tool, such as Apeaksoft iOS System Recovery. It can resolve most software issues on iOS devices without technical skills.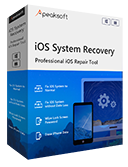 4,000,000+ Downloads
Fix software issues that lead to ghost touch on iPhones.
Protect your data and files when repairing.
Install the latest iOS on your iPhone.
Available to a wide range of iPhones and iPad models.
Here are the steps to get rid of ghost touch on your iPhone:
Step 1Connect your iPhone
Launch the best iPhone screen repairing tool once you install it on your PC. Choose iOS System Recovery, connect your iPhone to the same machine with a Lightning cable, and click the Start button to detect the issues on your device.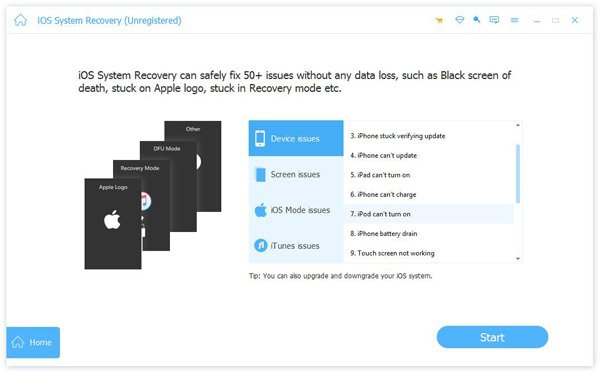 Step 2Select a mode
Next, click the Free Quick Fix link to resolve your iPhone issue. If it is not working, hit the Fix button to move to the next screen. Then select Standard Mode or Advanced Mode according to your situation. Press the Confirm button, and then check your iPhone information, such as Category, Type, and more.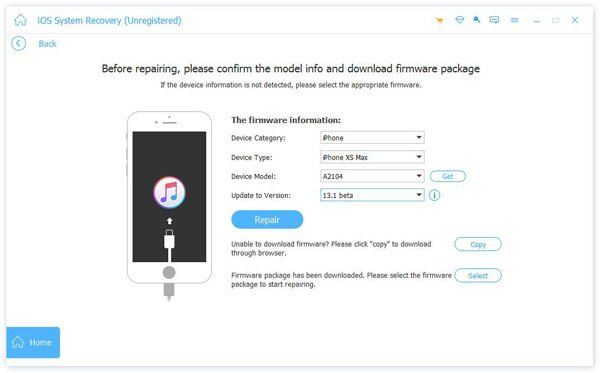 Step 3Fix the ghost touch on iPhone
When you are done, click the Repair or Next button to start fixing the ghost touch on your iPhone. It may take a while and all you need to do is wait. Then turn on your iPhone, the ghost touch issue should disappear.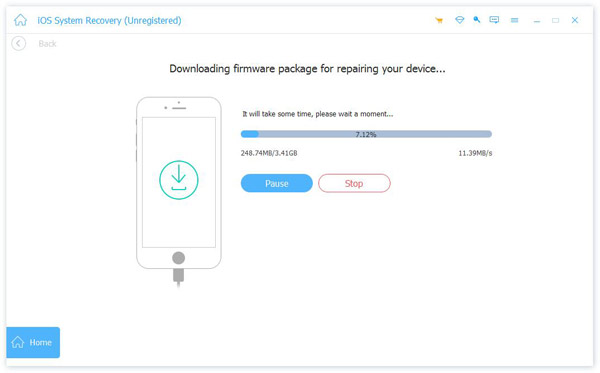 Part 4: FAQs about Ghost Touch on iPhone
Question 1. Does bad iPhone repair cause ghost touch?
If your iPhone needs a hardware repair, make sure you only use Apple or an Apple-authorized service provider. Low-quality components or dodgy repairs can produce various issues.
Question 2. How to avoid ghost touch on iPhones?
Firstly, use your iPhone properly. Close your iPhone if it turns to overheating. Do not use your iPhone when charging. Moreover, do not install apps from an unauthorized source.
Question 3. How to fix ghost touch in Apple Store?
Contact Apple Support on the official website and describe the issues clearly. Then you will get the proper help.
Conclusion
Now, you should understand how to resolve the ghost touch issue on your iPhone. When the problem happens, you can try our fixes to get rid of the issue. Apeaksoft iOS System Recovery is the one-stop solution for average people. If you cannot fix it, ask for help in the nearest Apple Store. More questions? Please write them down below.