In most cases, Instagram works well and does not have any problem with uploading photos. However, Instagram video won't upload in some situations and the social network acts a bit tricky.
Nowadays, more and more Instagrammers like to share stories with video clips on their smartphone, but some users received the error message said there was an issue importing your video, please try again. When you are suffering failure of video uploading, read our guide and you can learn multiple solutions to fix this problem quickly.

Instagram video wont upload
Part 1: Why You Cannot Upload Video to Instagram
When you encounter the problem that video upload failed but only images can be posted on Instagram, you should consider if:
1. Your network is weak and not very good.
2. There is something wrong on your Instagram account.
3. The content you intend to upload cannot meet the terms of Instagram.
4. The video format is not supported by Instagram.
When your video or device has one of the problems above, you cannot upload videos to Instagram.
Part 2: 7 Solutions to Fix Instagram Video Won't Upload
The good news is that you can fix the issue that Instagram won't let you post videos if you follow the solutions below.
Solution 1: Convert Video Format
The requirements of Instagram videos include:
Format: H.264 codec/MP4
Resolution: Maximum width 1080p
Frame Rate: 29.96 frames per second
Bit Rate: 3500kbps
Audio codec: AAC at 44.1 kHz
Duration: 3 to 60 seconds
If Instagram video is not uploading due to incompatible format, Apeaksoft Video Converter Ultimate can help you fix the problem quickly.
1. Convert any videos to MP4 or other Instagram supported formats.
2. Offer extensive video editing tools, such as split video into clips.
3. Let you adjust frame rate, bitrate, codec and other options.
4. Preview the video effects with the built-in media player.
5. Optimize video and audio quality while editing and converting videos.
In short, Video Converter Ultimate is the easiest way to fix the problem that Instagram video is not posting.
How to Convert Videos for Uploading on Instagram
Step 1 Get the best Instagram video editor
Get the best Instagram video editor installed on your PC and then launch it. There is another version for Mac. Click the Add File menu on the top of the window and import the videos you want to upload to Instagram.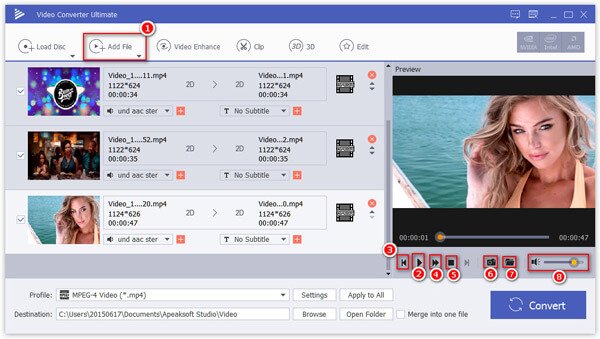 Step 2 Clip the long video
If the video is longer than 60 seconds, click the Clip menu to open the Clip window. To remove unwanted parts, choose the Trim icon and reset the starting and end positions. Alternatively, use the Split tool to divide the video into clips. Click OK to confirm it and back to the home interface.
To get other video editing tools, like rotate, crop, effect, watermark and more, click the Edit menu to open the video editor window.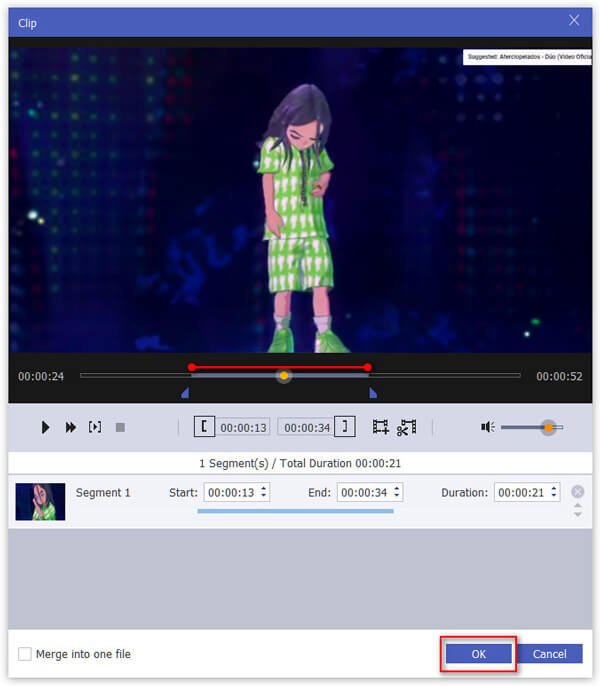 Step 3 Convert video for Instagram
Locate the bottom area and click the Settings button to open the Profile Settings dialog. Select MP4 from the Profile drop-down list and click the Save as button to set the destination folder.
Next, set the Encoder, Resolution, Frame Rate, Video Bitrate under the Video Settings section based on the requirements of Instagram video. Click OK to close the dialog and hit the Convert button to batch process the videos. When it is done, you can upload your videos to Instagram simply.
You can also edit the videos for Instagram before uploading.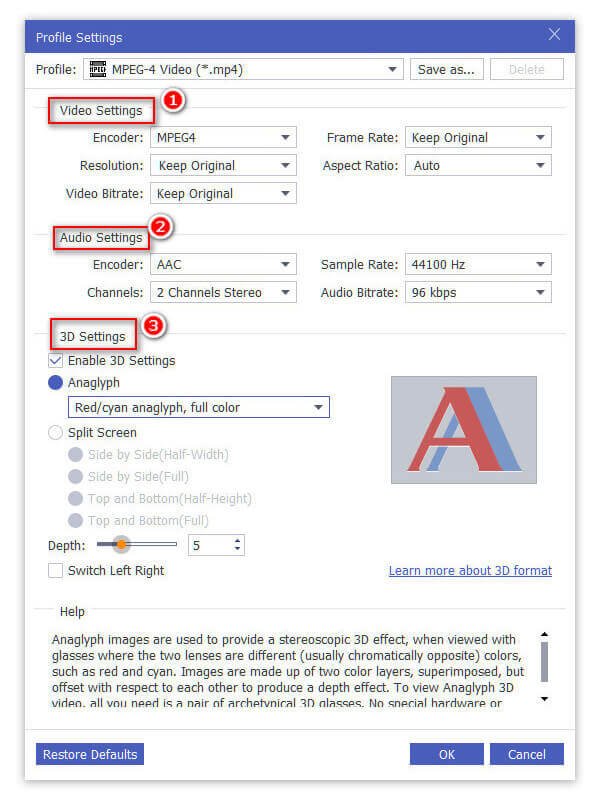 Solution 2: Check Your Account
There are several activities can cause your account to be blocked from uploading videos on Instagram, such as:
1. Post copyright protected contents and get the complaints.
2. Mass following or un-following.
3. Post content frequently for a long time.
4. Share content that violates the policy of Instagram.
5. There are many complaints for your account. (Learn here to get back your Instagram account.)
If your account is blocked from uploading videos to Instagram Stories, you can submit an appeal to Instagram to find out the real reason and solution.
Solution 3: Switch to a Good Network
The fact that Instagram stories is not working may be due to your poor internet connection. We suggest you to upload video on Instagram via a Wi-Fi network but not cellular data since the former is more stable.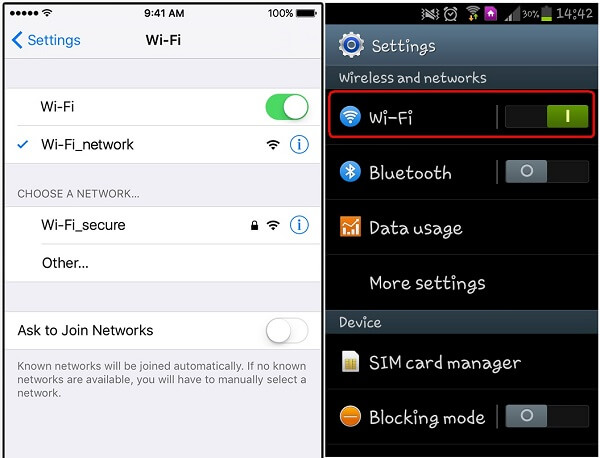 Step 1 Open the Settings app on your iPhone or Android phone and find the Wi-Fi option.
Step 2 Turn it on and connect to your Wi-Fi network with your credential. If your device is connecting to a Wi-Fi, turn it off and enable it again. Then you can try again when there is a better connection.
More solutions about Wi-Fi not working, just check it here.
Solution 4: Reboot Your Device
Sometimes, your device may get stuck in a specific mode, like headphone mode. Then Instagram won't upload video. In such situation, simply restart your device.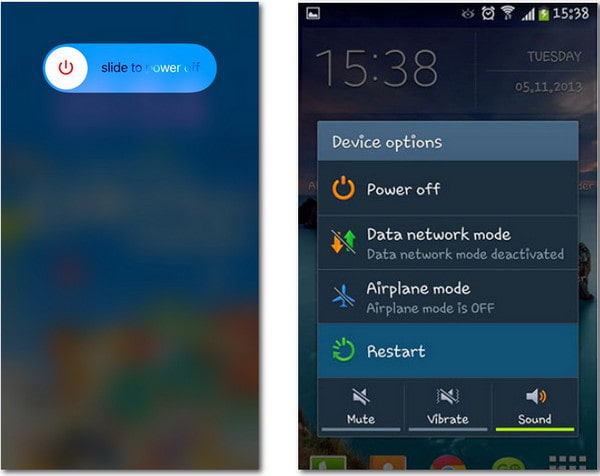 On Android: Press the Power button to trigger the shut-down screen, and choose Restart.
On iPhone: Press the Power button until the power-off screen pops up, move the switch to the right side. Wait for the screen turns to black and press the Power button to turn your iPhone back on.
More iPhone models of restarting iPhone, just check it here.
Solution 5: Clear Cache Data of Instagram
Too much cache data in your Instagram can generate a series of problems including Instagram stops uploading video. So, you'd better clear cache data regularly.
On Android: Head to Settings -> Apps -> Instagram and tap the Clear Cache button.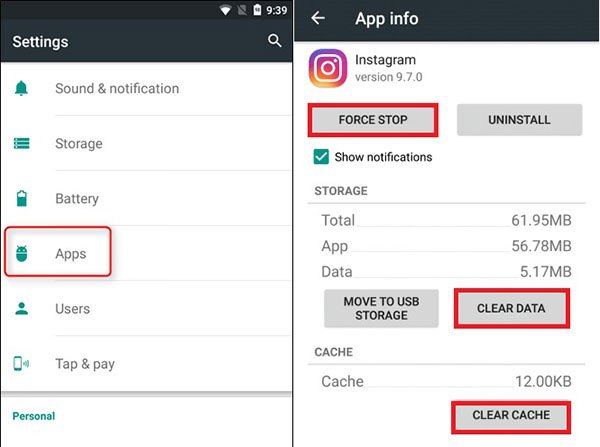 On iPhone: Open the Instagram app, tap the Profile icon, and choose Clear Search History. If prompted, tap Yes, I'm sure.
Now, upload video to Instagram and it should work normally.
Solution 6: Update Instagram App
The video uploading feature is only available to the latest version of Instagram. If you are still using the old app and Instagram video is not posting, it may be the time to update Instagram. On Android: Open the Play Store, go to the My apps & games screen and head to Updates tab. Fin the Instagram app and tap the Update button.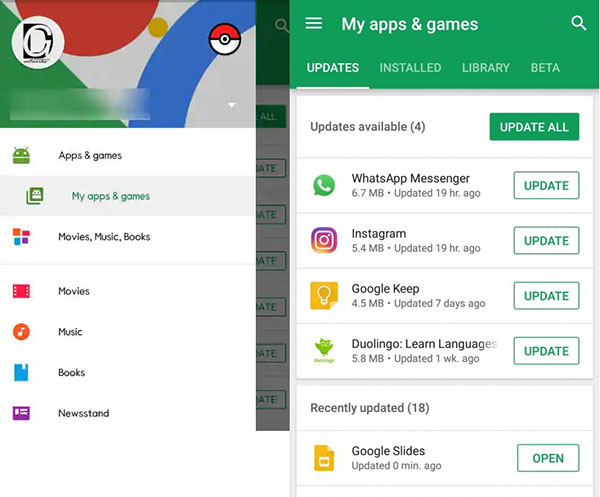 On iPhone: Run your App Store, go to the Updates tab from the bottom, and tap the Update button next to Instagram app if there is an update.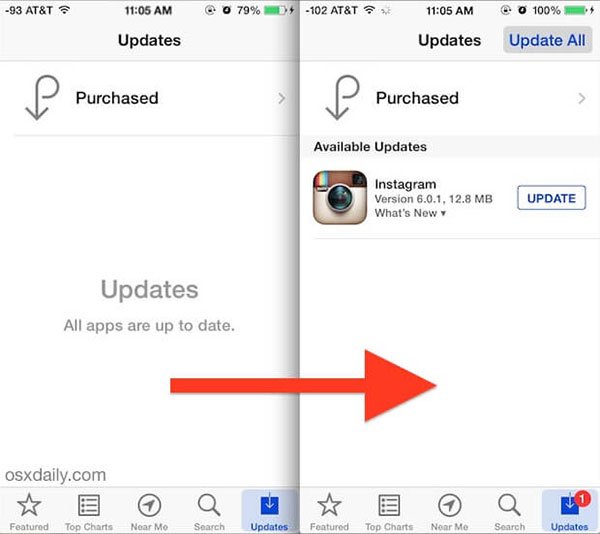 Solution 7: Re-install Instagram App
If there is something wrong to your Instagram app, it won't let you post videos. It may be difficult to recognize the problem, but you can fix it by reinstalling the app.
On Android: Open your Settings app, go to Apps, tap the Instagram app, and press the Uninstall button. Then go to your Play Store and reinstall Instagram.
On iPhone: Deep touch the Instagram app on your home screen until it starts shaking. Tap the Delete icon on the app and choose Delete when prompted.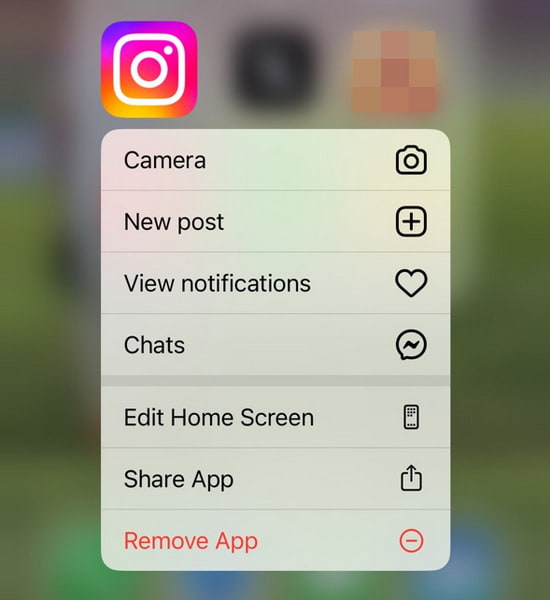 Next, open the Instagram app, sign in your account and try uploading your video again.
Conclusion
This article discussed how to fix the problem that Instagram video is not uploading on iPhone or Android phone. In the most time, Instagram works well on both iOS and Android. According to our research, the video uploading issue is more likely to be caused by video formats. That is why we shared the best Instagram video editor and converter, Apeaksoft Video Converter Ultimate. It is not only easy to use, but also able to produce videos for Instagram. More troubles? Please write it down below this post.