The iPhone is a reliable companion, helping us stay organized and on schedule with its built-in alarm feature. However, there are instances when the alarm fails to go off as expected, leading to frustration and potential oversleeping. This post will discuss the possible reasons behind this iPhone alarm not going off issue and tell ten effective solutions to fix it.

iPhone Alarm Not Going off
Part 1. Why Does My Alarm Not Going off iPhone
When your iPhone alarm doesn't go off as expected, it can be frustrating and lead to various inconveniences. There are several potential causes for the issue. Before showing how to solve the alarm not going off on the iPhone problem, we like to explore why the iPhone alarm fails to wake you up on time.
Incorrect Alarm Settings: The most common reason for an iPhone alarm not going off is incorrect settings. It is possible that you have set the alarm for the wrong time, or you may have mistakenly disabled it altogether.
Do Not Disturb Mode: Another possible cause is that your iPhone is in Do Not Disturb mode. When enabled, this mode blocks all incoming calls, notifications, and alarms unless you have specified exceptions.
Volume and Silent Mode: It is important to check the volume settings on your iPhone. If the volume is muted or set too low, you may not hear the iPhone alarm when it goes off. Ensure the volume is turned up and not in silent mode.
Software Issues: Occasionally, software glitches may prevent your iPhone alarms from functioning correctly. That can happen after updating your iPhone's operating system. Also, an outdated iOS may lead to the iPhone alarm not going off issue.
Third-Party App Bugs: If you use a third-party alarm app instead of the default Clock app on your iPhone, there could be compatibility issues or bugs specific to that app. Check the app's settings to ensure all alarm configurations are properly set.
Battery and Power Management: Insufficient battery or power management settings might be why iPhone alarms are not working. If your phone's battery is critically low or you have activated the power-saving mode, certain features may be limited, affecting the alarm's functionality.
Hardware Problems: In rare cases, hardware issues can prevent your iPhone alarms from working correctly. Faulty speakers, audio jacks, or other internal components might be the culprit.
Part 2. How to Fix the iPhone Alarm Not Going Off Issue
You can try the ten tips below to troubleshoot and identify the specific cause of your iPhone alarm not going off. They can help you resolve the issue and properly function your iPhone alarm.
Check Alarm and Volume Settings
When alarms are not going off on your iPhone, you should first check and confirm that the alarm is accurately set up in the Clock app. Double-check the alarm time, repeat settings, and snooze options. Also, you must ensure that your iPhone's volume is set to an audible level. Moreover, you should check the Ringer/Silent switch. Make sure the physical Ringer/Silent switch on the side of your iPhone is not set to silent. If the switch appears to be in silent mode, switch it to the ring position.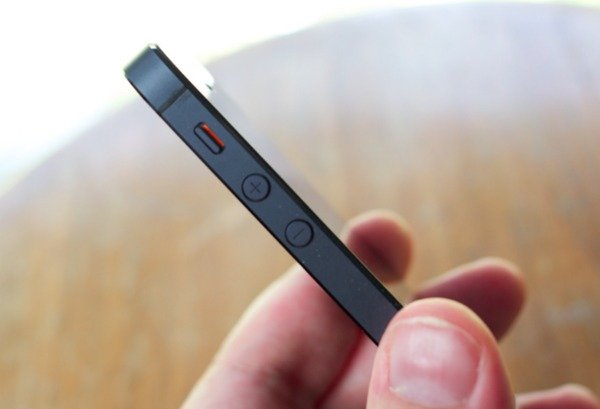 Change Alarm Sound
It is possible that you have chosen a sound or a song as your alarm that is too soft or not playing correctly. Try changing the alarm sound. Open the Clock app, choose Alarm on the bottom, tap the Change button next to your alarm, then go to Sound & Haptics to select another audio based on your need.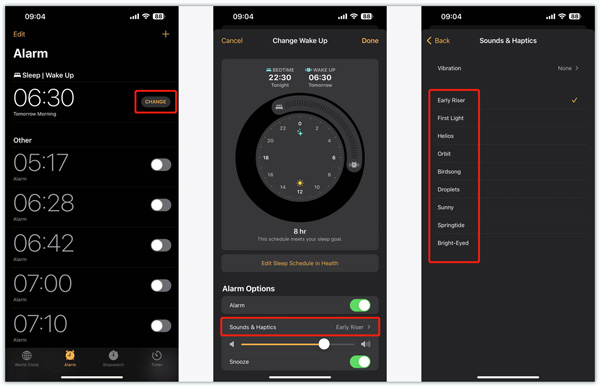 Close Background Apps
Certain applications running in the background may interfere with the iPhone alarm. To close these apps, you can swipe up from the bottom screen or double-tap the home button to display the app switcher, then swipe up on the apps' preview windows to close them.
Disable Do Not Disturb Mode
Turn off the Do Not Disturb mode on your iPhone, as it can prevent alarm sounds and notifications. Swipe down from the right side of the top screen to access the Control Center and ensure the crescent moon button is not highlighted. You can customize related settings by tapping the 3 dots button.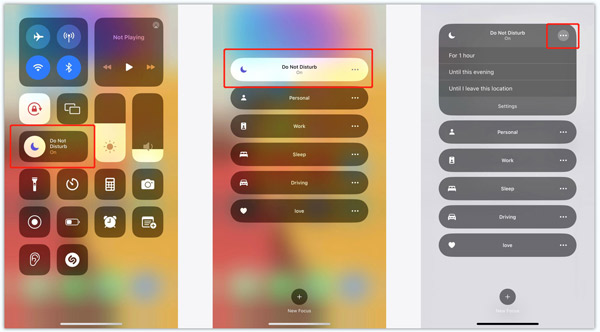 Enable Bedtime Mode When iPhone Alarm Is Not Going Off
If you utilize the Bedtime feature in the Clock app, remember to review your Bedtime settings. Bedtime mode automatically activates Do Not Disturb during sleep hours. Ensure the Bedtime toggle is turned off, or adjust the settings according to your preferences.
Restart to Fix iPhone Alarm Not Going Off
A simple restart can fix temporary software glitches that might interfere with your iPhone alarm. Use the regular steps to power off your iPhone, wait for a few minutes, then restart it.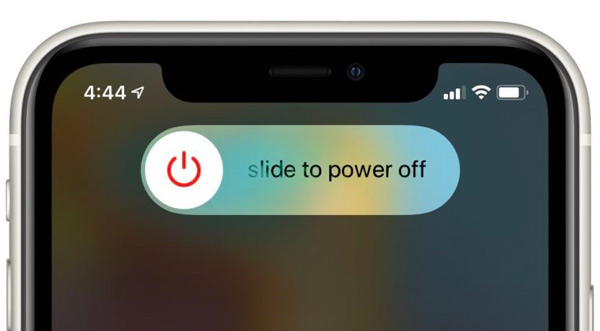 Update iOS to Troubleshoot Alarm Not Going Off iPhone
Outdated software can cause various bugs and issues. Ensure that your iPhone has the latest iOS version installed. Go to General in the Settings app and tap Software Update to check for updates. Click here to get reasons to why won't my iPhone update.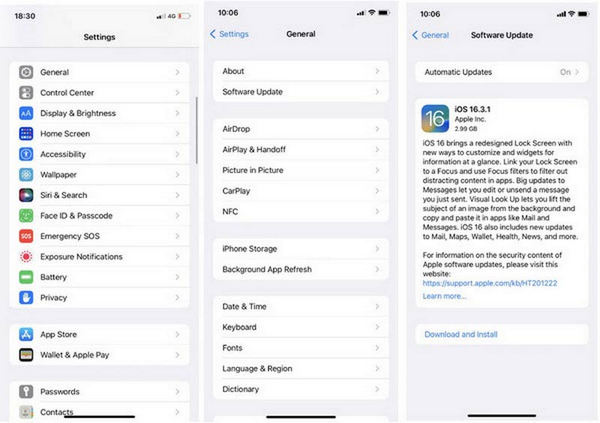 Reset All Settings
Resetting all iPhone settings can help resolve any configuration-related problems. Go to Settings, tap General, select the Transfer or Reset iPhone option, tap Reset, then choose Reset All Settings. Enter your iPhone passcode to proceed. This operation will not delete data from your iPhone but will reset personalized settings to default.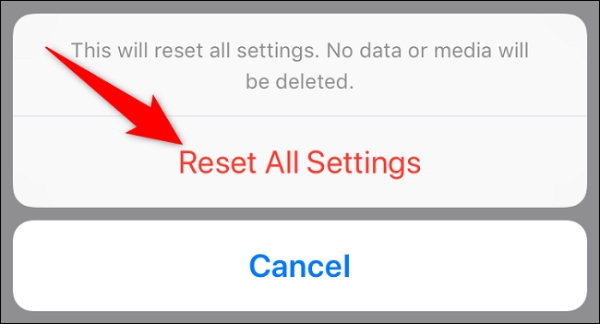 Professional Way to Fix iPhone Alarm Not Going Off
Apeaksoft iOS System Recovery can fix various system-related issues. If the iPhone alarm not going off problem is caused by software, you can use it to repair your iPhone and make alarms work normally.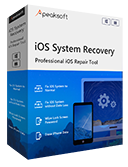 4,000,000+ Downloads
Fix the alarm not going off on your iPhone issue safely.
Update/downgrade iOS and troubleshoot various system-related errors.
Rescue valuable iOS data from frozen and disabled iPhones.
Compatible with all iOS devices and iOS versions.
Download iOS System Recovery, open it, click the Start button, then connect your iPhone. You can use its Standard Mode feature to troubleshoot the alarm not going off problem.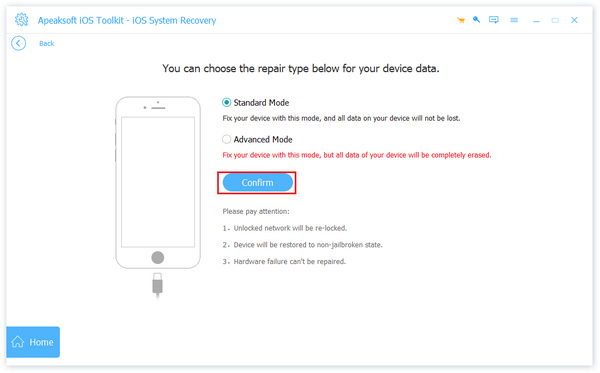 Follow the instructions to guide your iOS device into Recovery Mode. Then download the firmware package to get your iPhone back to normal and resolve the issue.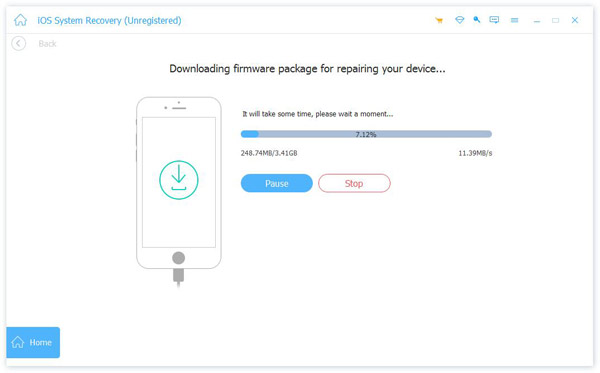 Contact Apple Support
If the problem persists after trying these solutions, you may need to contact Apple Support for further assistance. Visit the Apple Support website, sign in to your account, then find the appropriate support. Also, you can install the Apple Support app on your iPhone, open it and sign in with your Apple account, chat with an Apple Support representative, or schedule a call-back at a convenient time.
Part 3. FAQs of iPhone Alarm Not Going Off
Will my iPhone alarm go off on Do Not Disturb?
When Do Not Disturb is enabled on your iPhone, it can prevent calls, messages, and other notifications from sounding or vibrating. But you can customize certain settings to ensure your alarm goes off even when the Do Not Disturb mode is active.
How can I enable Snooze for my iPhone alarm?
Open the Clock app and go to Alarm. Locate your alarm and tap the Change button. Find the Snooze feature under the Alarm Options section and turn it on.
How to make your iPhone vibrate when an alarm goes off?
Go to Alarm in the Clock app, and tap Change to enter the Change Wake Up interface. Choose the Sound & Haptics option, tap Vibration, then select your preferred vibration.
Conclusion
Waking up on time is essential for maintaining a productive routine, and the iPhone alarm feature plays a crucial role in achieving this. An iPhone alarm not going off can have multiple causes ranging from simple settings to more complex software issues. You should be able to fix the problem by following the ten tips outlined above.