You must be confused when your iPhone cannot be restored because of error 4013. That is why you are in the right place. iPhone error 4013 is only a common issue with iOS devices. When you understand what this iPhone error 4013 means and why it happens, you can find a solution it in this article. Continue reading more to uncover iPhone error 4013 now.

iPhone Error 4013
Part 1. What Is iPhone Error 4013?
If your iPhone disconnects during the update or restore, or if your computer cannot tell the iPhone to restore, you will receive this message:
The iPhone [device name] could not be restored. An unknown error occurred (4013).
iPhone error 4013 is an iOS system issue usually caused by an interrupted restore or update. Furthermore, iPhone error 4013 can be related to software issues and hardware problems. But iPhone error 4013 is not complicated, and you can continue reading this article to learn 7 best ways to solve it.
Part 2. 7 Best Ways to Fix iPhone Error 4013
1. Force Restart the iPhone
When you want to fix iPhone error 4013 during restoring, the easiest and most feasible way is to force your iPhone to restart. The operation steps vary on different iPhone models. You can read the following steps.
iPhone 8 or later:

Press and release the volume up button of the iPhone. Then, you can press and release the volume down button. At last, press and hold the side button. The Apple logo will appear on your iPhone screen.

iPhone 7 or iPhone 7 Plus:

Long-press and hold the side and volume down button. Wait for a minute until you can see the Apple logo on your iPhone.

iPhone 6s or earlier:

Press and hold both the side button and the

Home

button until the Apple logo is appearing on the iPhone screen.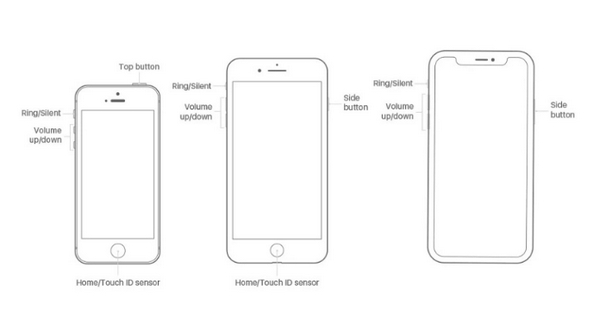 2. Try to Use Recovery Mode
iPhone Recovery Mode also works for iPhone error 4013 during updating. You'd better back up your iPhone in advance. Otherwise, you will lose all the data on this iPhone.
When you update your iPhone, but it starts in recovery mode, you can follow the above steps- 1. Force Restart the iPhone at the beginning.
Secondly, connect your iPhone to your computer using a USB cable.
Thirdly, when you see the option to update or restore, choose to Restore instead of Update. After the restore completes, you must set up your iPhone from the backup.
3. Clear up iPhone Storage Space
The iPhone error 4013 occurs while updating or restoring the iOS system. When there isn't enough space in your iPhone to accommodate a new update, you will encounter this issue on your iPhone. To ensure there's enough space, you can manually clean up the iPhone by deleting some apps and data manually. Or you can use an advanced tool like Apeaksoft iPhone Eraser to free up more storage space on your device.
iPhone Eraser-Clear iPhone Safely
Wipe out all content or settings, and free up more storage on iPhone. Protect your personal privacy safely before you give away your device.
4. Check the Internet Connection
When iPhone error 4013 appears, it may be related to your computer's network status. You should check if your computer's Internet is working properly. If not, you can reconnect to the Internet or restart the WI-FI until the normal network connection is restored. In addition, try another network that is also supported if it is there.
5. Update iTunes to the Latest Version
To fix iPhone error 4013, updating iTunes is also a great choice. Check your iTunes, and update it to the latest version, then have a try.
You can open iTunes, click the Help button from the menu bar, and then check for updates on your computer. iTunes will update automatically if there is any available update. If your iTunes or iPhone is stuck in the update process, you can look for a great tool to help you.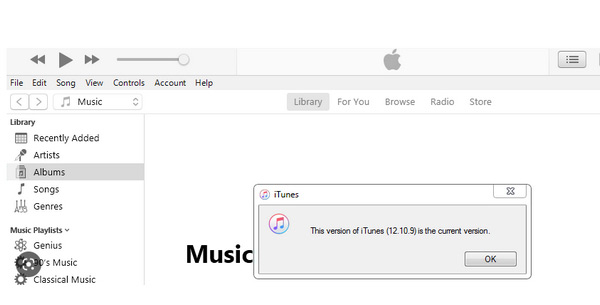 Tips :
Steps vary for different computers. For Mac, you should click the
iTunes
button at the left of the Apple toolbar instead of clicking
Help
on Windows computer.
6. Change USB and Port
Sometimes, iPhone 4013 errors can be related to hardware, especially USB Cable or Port failure. Therefore, you need to check that the USB Cable and Port are working fine.
You can use the USB cable with your iPhone or a different cable. You can also switch to a different USB port on the computer. Try to plug it into a different computer. Moreover, you can try another computer to connect your iPhone to iTunes.
7. iPhone Error Fix Tool
For the iPhone 4013 error, 6 methods have been mentioned above. However, trying the above methods one by one is not only a waste of time but also a risk of data loss. If you can accurately diagnose the problem, immediately, you can find the solution the fastest. Therefore, you can use this advanced tool, Apeaksoft iOS System Recovery, which allows you to quickly fix in repairing iPhone error 4013 and keep your data safe.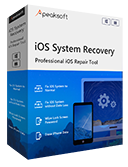 4,000,000+ Downloads
Fix errors like iPhone, iPad, iTunes, or unknown error 4013.
Recover the iOS system from various scenarios back to normal.
Compatible with all kinds of iOS versions.
Offer free quickly fix and two repair modes according to your needs.
How to fix iPhone error 4013 with Apeaksoft iOS System Recovery
Step 1Start iOS system recovery
Free download the iPhone error fixer and run it. Connect your iPhone to your computer with a USB cable. Click the iOS System Recovery panel and choose the Start button.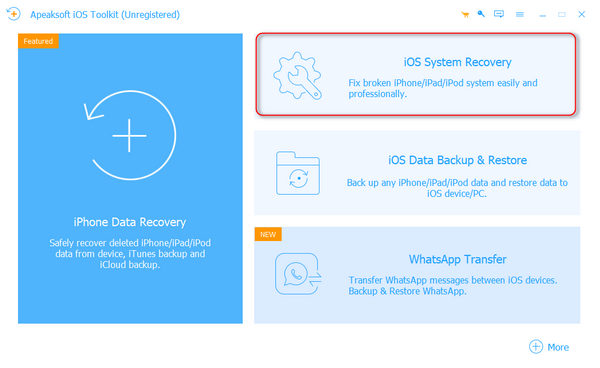 Step 2Choose Free Quick Fix
After connecting, this program will detect your iPhone. To fix your iPhone to normal status, you can try Free Quick Fix.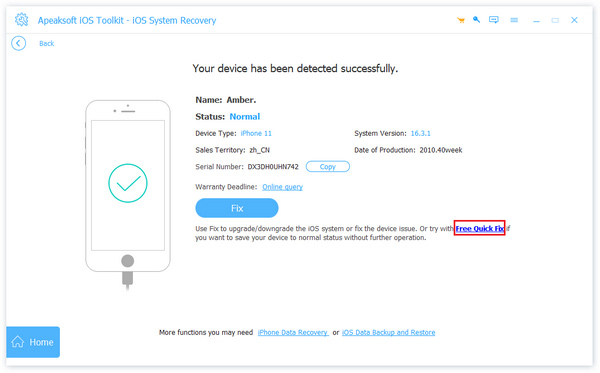 Step 3 Select repair mode
Certainly, you can continue choosing a repair mode from Standard Mode and Advanced Mode, when the Free Quick Fix does not work. And click Confirm to enter the next window.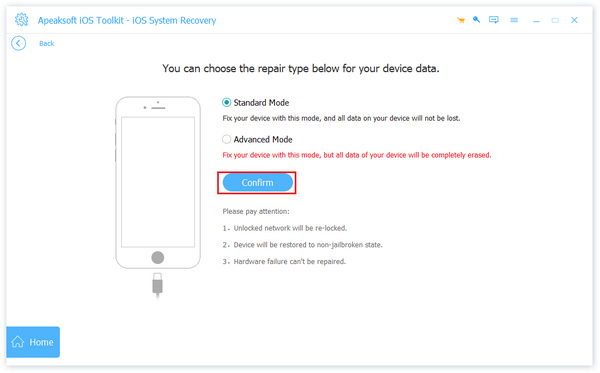 Step 4Check the iPhone information
Now, you should check and confirm the Category, Type and Mode information for the iPhone. If they are not right, just select the correct ones by clicking the drop-down list.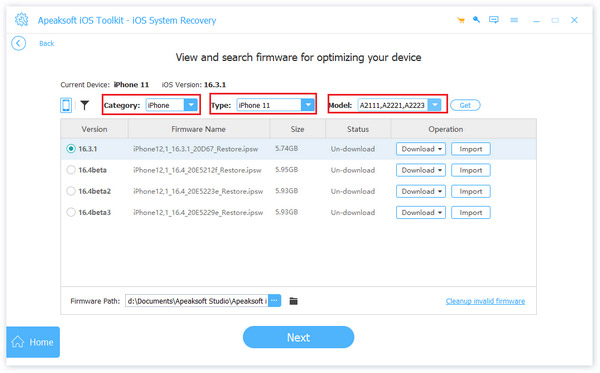 Step 5Download the firmware
Next, click the Download button to download and install the iOS firmware this program supports. Then, click the Next button.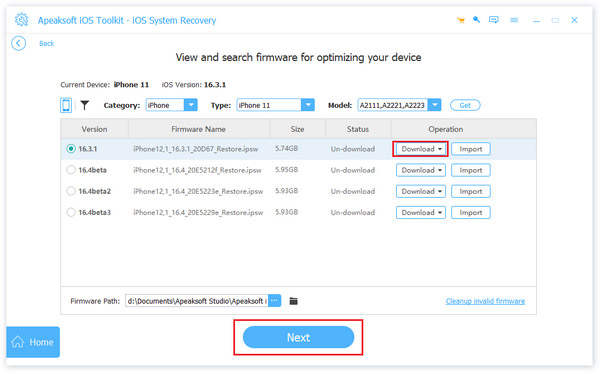 Step 6Fix iPhone 4013 error
Finally, the iPhone error fixer will fix your iPhone 4013 error automatically. Wait for a minute, this iPhone will be normal.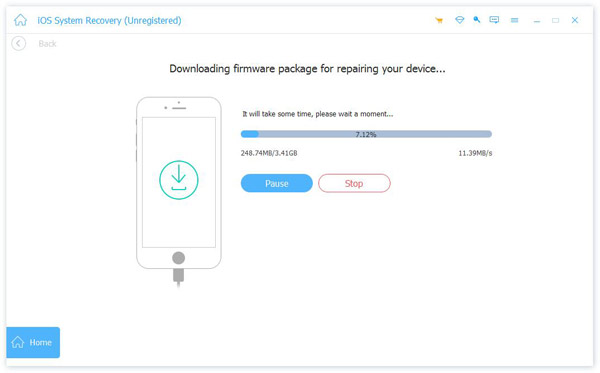 Note : If all the above methods still can't solve iPhone error 4013, please promptly contact Apple Support.
Part 3. FAQs about iPhone Error 4013
Question 1. How many times can an iPhone be restored?
You can reset your iPhone without limit, but it should be noted that all data will be lost after each factory settings restore.
Question 2. Can iPhone be restored while disabled?
If your iPhone is disabled, it would be unlocked using Recovery Mode, iTunes, iCloud, and Finder to erase the iPhone. After erasing your iPhone, you need to restore it using iTunes or iCloud backup.
Question 3. Can an iPhone be restored without a computer?
If you cannot access a computer and your iPhone still works, you can erase and restore your iPhone without a computer.
Conclusion
The information in this article applies to all iPhone with the latest iOS versions. By reading this article, you now know what iPhone problem code 4013 is when restoring and why it happens. You also know how to use different methods to try to fix it on your own. Now, come to find a solution and try to use it to fix your iPhone screen problem. If you have any question, leave your comments here.