By pressing the iPhone lock button, you can power on and off your iPhone directly. Moreover, you can use the lock button to do many things on iPhone. Thus, when the iPhone lock button seems to be stuck or malfunction, you need to take measures to solve the problem immediately. Otherwise, the broken or stuck lock button will cause many related problems. What to do when your iPhone lock button is stuck? If you have no idea why your lock button not working, you can find the answer below.

Fix iPhone Lock Button Stuck
Part 1: Use AssistiveTouch as iPhone Lock Button Alternative
If the iPhone lock button is hard to press, the most possible reason is the hardware related issue. You can perform a lock button replacement on iPhone by yourself or other experts. For people who need to use the not functioning or jammed lock button immediately, you can set up a virtual button as an alternative. It is AssistiveTouch that can lock and turn off iPhone without pressing the power (lock) button.
Here're the steps to turn on AssistiveTouch as a temporary iPhone lock button stuck solution.
Step 1 Open the Settings app. Choose General and then tap Accessibility.
Step 2 Tap on AssistiveTouch. Turn on AssistiveTouch with the green option.
Step 3 There will be a dimming light circle in a square appears on your iPhone screen.
Step 4 Tap the AssistiveTouch icon. Then choose the Device option.
Step 5 Tap Lock Screen. Move the Power slider to power off iPhone without the lock button.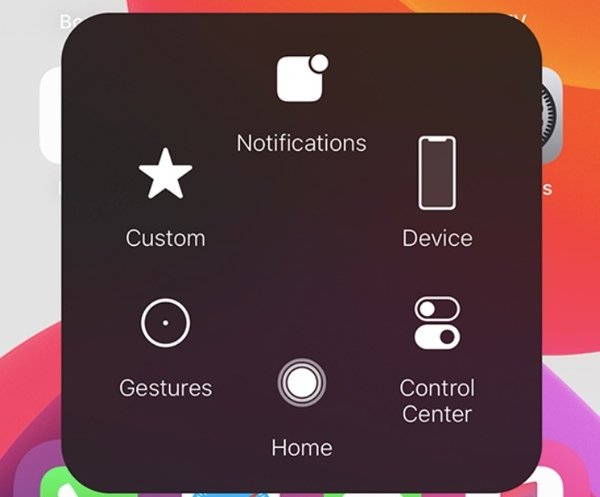 Part 2: Fix iOS System Errors to Fix iPhone Lock Button Stuck
Many iOS users think that iPhone lock screen button stuck down is a hardware problem. But hardware damage is not the only cause of iPhone stuck lock button. If the iPhone lock button is not damaged physically, you can run Apeaksoft iOS System Recovery to fix iOS system related problems without losing data. There is no need to test and find out the certain iPhone glitch or system error on iPhone. The software can repair iPhone system errors safely and quickly.
Repair iPhone lock button stuck down caused by iOS system errors.
Keep all iPhone files safe in the original place.
Get your iPhone back to the normal state with high success rate.
Fix stuck lock button on iPhone 4/4s/5/5c/5s/6/6 Plus/6s/6s Plus/SE/7/7 Plus/8/8 Plus/X/XR/XS/XS Max/11/11 Pro/11 Pro Max.
Safe and easy to use with an intuitive interface.
Download for Win
Download for Mac
Step 1 Download and install the software. Choose iOS System Recovery to fix iPhone 4s lock button stuck.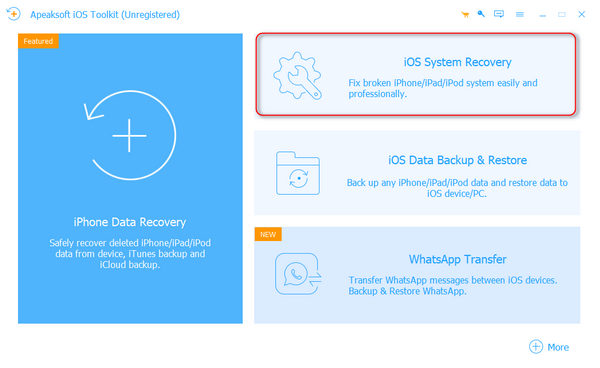 Step 2 Connect iPhone to the computer with a USB cable. Click Start to detect what's wrong with the plugged-in iPhone automatically.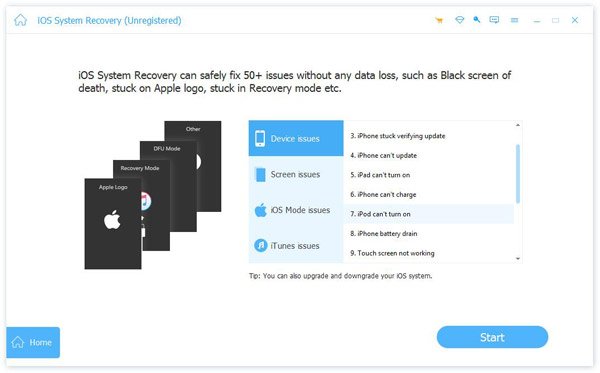 Step 3 You can click Free Quick Fix to take your iPhone back to the Normal status. If it fails, click Fix to enter into the new window.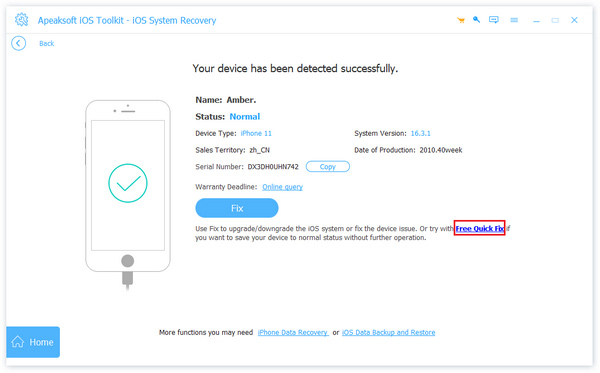 Step 4 Choose Standard Mode to fix iPhone 4s lock button stuck without data loss. You can also select Advanced Mode to repair iPhone lock screen button with higher success rate. Though the iPhone data and settings will be erased.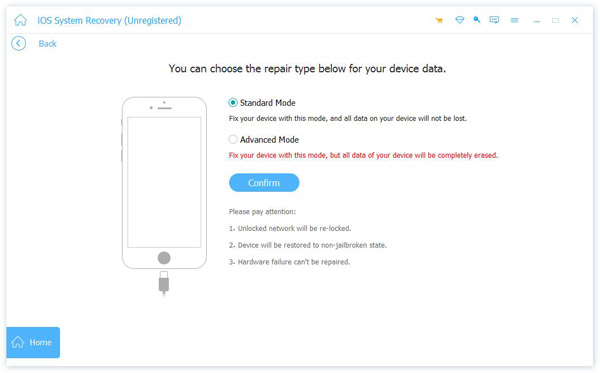 Step 5 Check the iPhone category, type and model. Then choose the specific firmware package to download or import. During this time, you can upgrade or downgrade iPhone too.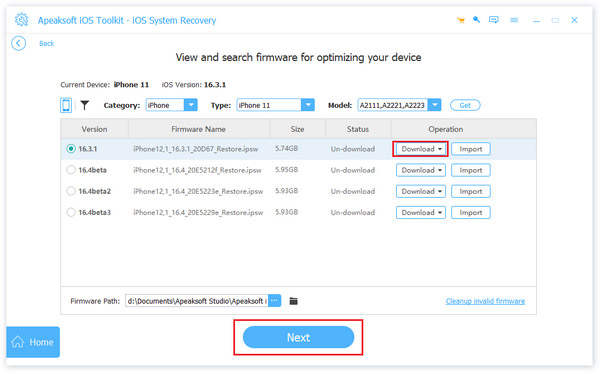 Step 6 Click Next to start fixing not working lock button on iPhone. Keep your iPhone connected until the process finishes. After that, you can press the lock button again to see if it can work normally.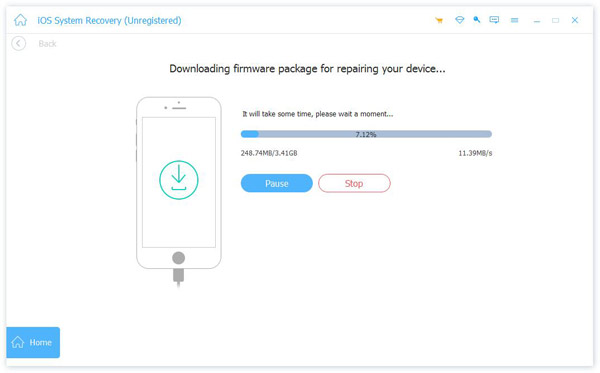 Tips and Tricks to Fix Stuck Lock Button on iPhone
If only the Google Drive photos not showing up, you only have to activate the Google Drive integration. It is the most efficient method to solve the Google Drive photos not showing in Google Photos.
1. How to Turn on iPhone without the Lock Button
When the lock button is stuck on iPhone, you can turn on iPhone by plugging it into a computer, wall charger or any other power source. If your iPhone fails to turn on after charging, the most possible reason is the hardware issue.
2. Take off the iPhone case
Maybe the iPhone lock screen button stuck in the iPhone case. If you find iPhone 4s power button hard to press, you can remove iPhone out of the case. Later, you can press the lock button a few times to test the functionality.
3. Visit the Apple Service Center nearby
For most users, it is not an easy job to disassemble iPhone manually. You can remove debris and clean iPhone lock button by yourself. But if you don't want to take any risk of ruining iPhone, you can get the professional help from the local Apple Service Center. It is cheap if your iPhone is covered by Apple Care. If not, the iPhone lock button stuck repair cost is quite expensive.
All in all, the above paragraphs explain what to do if your iPhone lock button is stuck in details. You can use AssistiveTouch to enable the iPhone lock screen feature temporary. It is inconvenient but useful. To fix iPhone lock button stuck permanently, you need to figure out whether it is caused by software or hardware issues. As a result, you can decide the proper solution to fix iPhone lock button not working. You can feel free to contact us if you still have any questions about iPhone stuck lock screen button. Or you can share other useful solutions in the comments below.