The notification is an essential feature on iOS devices. It allows you to check the latest message, emails, app information, missing calls, and more in time. With notifications, you won't miss the important messages on your handset. Sometimes, you may find that the notifications are lost from your lock screen. That can lead to serious problems. Therefore, this article will show you the verified solutions to fix iPhone notifications not showing on the lock screen.

iPhone Notification Not Showing on Lock Screen
Part 1: Verified Solutions to Fix Notifications Not Showing on iPhone
Solution 1: Restart iPhone
Although restarting iPhone looks like a simple solution, it can fix the problem you're your iPhone not playing notifications on the lock screen quickly.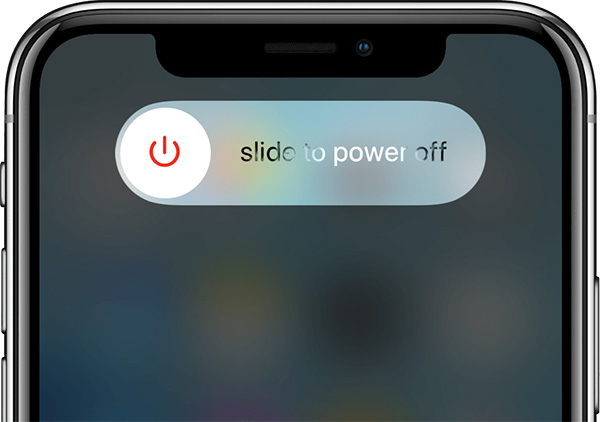 Step 1Hold down the Side button on your iPhone until the power-off screen pops up.
Step 2Move the slider to the right side and shut down your handset.
Step 3Wait for several minutes, and deep press the Side button until you see the Apple logo. When your iPhone turns back on, the notifications may display normally.
Solution 2: Re-enable Notifications
When you install an app, it will ask you whether turn on notifications or not. If you refuse it, the notification won't show on the lock screen on your iPhone. The solution is simple to turn on the notifications feature.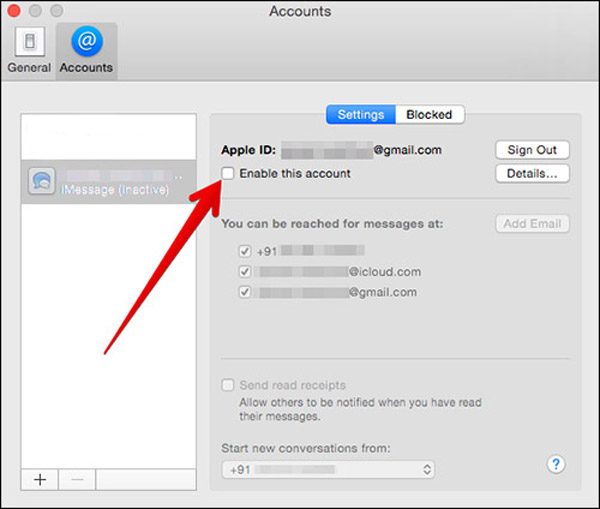 Step 1Run the Settings app from your home screen.
Step 2Tap Notifications and you will see all apps on your iPhone. Choose the target one.
Step 3Toggle on the Allow Notifications option, and select where you want to display the alerts, like the Lock Screen.
Note :
If you wish to show iPhone email notifications on the lock screen, choose
Mail
on the
Notifications
screen, enable
Allow Notifications
, and check
Lock Screen
.
Solution 3: Disable Notification Summary
Notification Summary is a new feature on iOS 15 and later. This feature uses machine learning and developer input to prioritize notifications based on their importance. That can lead to notifications not showing on the iPhone lock screen, especially non-urgent alerts.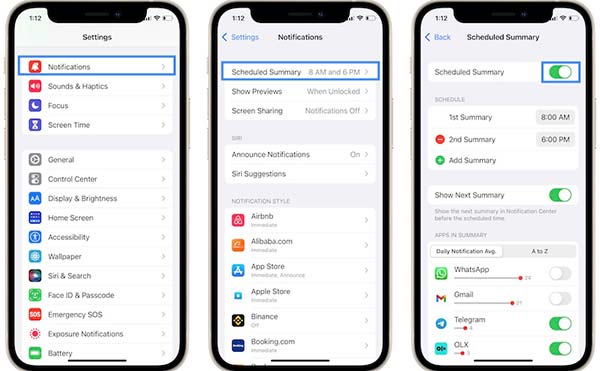 Step 1Start the Settings app, and tap Notifications.
Step 2Choose the Scheduled Summary item.
Step 3Toggle off the Scheduled Summary switch if it is enabled. Now, the notifications should work as usual.
Solution 4: Check Focus and Do Not Disturb Mode
Focus includes several modes including Do Not Disturb, Personal, Work, and Sleep. That allows you to set your iPhone features quickly, such as network connection. Plus, it is another solution to resolve the issue of iPhone lock screen notifications.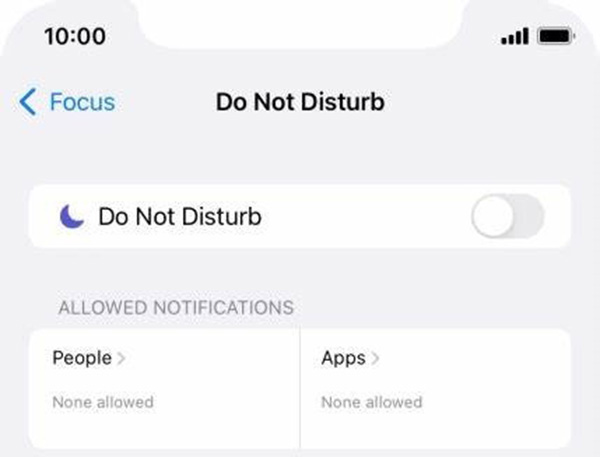 Step 1Enter the Control Center from any screen on your iPhone.
Step 2Tap the Focus icon and you will see the modes available. Make sure to disable Do Not Disturb.
Step 3Locate the Allowed Notifications area, tap Apps, and choose the desired apps on the list.
Part 2: Ultimate Way to Resolve iPhone Lock Screen Notification Issue
If you have tried the normal solutions above but notifications are still not showing on your iPhone lock screen, Apeaksoft iOS System Recovery can help you. It restores your iPhone system without damaging data.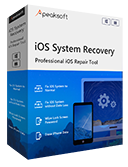 4,000,000+ Downloads
Recover iOS system with one click.
Fix notifications not showing on the iPhone lock screen quickly.
Install the latest iOS on your iPhone.
Available to almost all iPhones and iPad.
How to Fix iPhone Lock Screen Notification Issues
Step 1Connect iPhone
Launch the iPhone repair tool after installing it on your computer. Choose iOS System Recovery, plug your iPhone into the same computer, and click the Start button.
Tip : If prompted, enter your iPhone passcode to verify that you are the owner.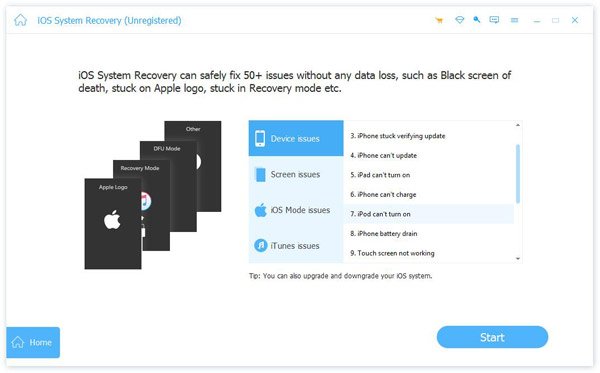 Step 2Fix notifications not showing
Click the Free Quick Fix link and try to fix your iPhone notifications issue. If it is not working, click the Fix button to move on.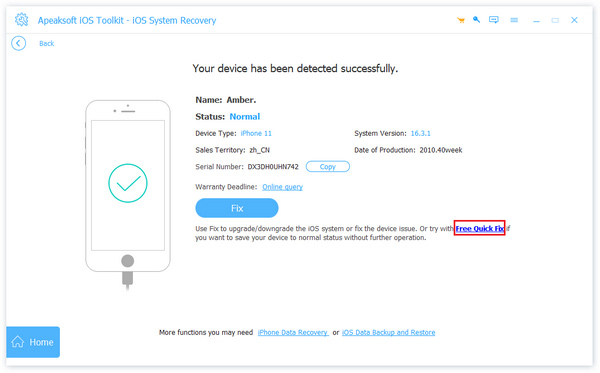 Here you will get two modes, Standard Mode and Advanced Mode. Select a proper one, and click the Confirm button. Follow the on-screen instructions to complete it. Then you will receive notifications on your iPhone.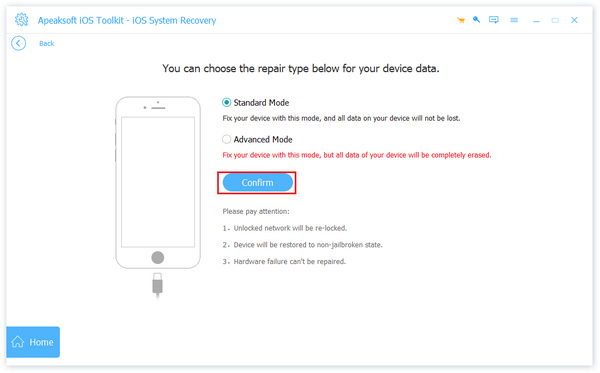 You May Also Want to Know
Part 3: FAQs about iPhone Notification Not Showing
Why are some of my notifications not showing up on my iPhone?
Why are notifications not showing on iPhone? iOS allows you to turn on or off the notifications for a specific app. If you have disabled it, you won't receive the notifications anymore. The quick solution is turning back on the app's notifications in the Settings app.
Why cannot I get notifications about the new iOS update?
According to our research, this problem is likely happening due to the Automatic Updates being disabled. Alternatively, you can update your software in the Settings app manually.
Why are my notifications silenced?
Firstly, notifications will become silenced if the Focus mode is on. Moreover, a system bug can lead to this problem too.
Conclusion
Following our resolutions, you can fix the issue that notifications are not showing on your iPhone lock screen. As you can see, it is not very difficult to get rid of this problem if you have the proper steps. Apeaksoft iOS System Recovery is the ultimate solution to resolve the problem. More questions? Please write them down below.