"My iPhone always works well, but yesterday the speaker suddenly not working and I cannot hear any sound even I put the volume on the maximum, how to fix this problem?" We use our smartphones' speakers all the time, to play music, make phone calls, listen to voicemails, and more. It will become a disaster if your iPhone speaker is not working at all or working abnormally. Don't worry. This article will help you resolve the problem.

iPhone Speaker not Working
Part 1: Why is My iPhone Speaker Not Working?
Generally speaking, an iPhone has two speakers. One locates on the bottom edge and the other is on the upper part of the face. The bottom speaker is used for music and audio generation, while the top is an independent speaker for both stereo audio and phone call.
When it comes to why your iPhone speaker is not working during calls or playing music, there are several main causes:
1. The ports are full of dust and the sound is blocked.
2. Wrong settings. Your iPhone may be put in Silent mode by mistake or the volume was turned down too low to hear clearly.
3. Your iPhone gets stuck in headphone mode, so you cannot hear any sound from your speakers.
4. The sound is sent to another device via AirPlay or Bluetooth.
5. The software is outdated.
Part 2: Common Fixes for iPhone Speaker Not Working
Fix 1: Clean Your Speaker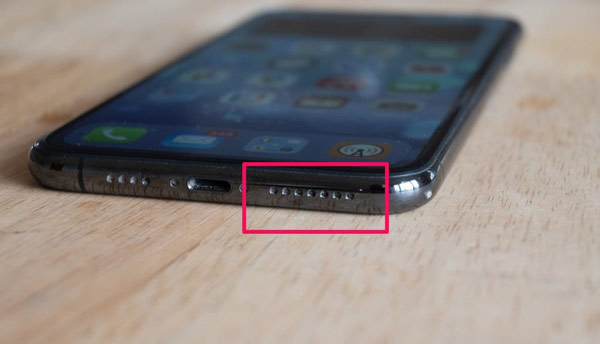 Now, you should know where to find the speakers on your iPhone. When your iPhone speaker volume suddenly turns low, the first thing is cleaning the speaker. To do it, remove your phone case and screen protector to completely expose the speakers. Then check them to see if they are dirty. Then use a small, dry, and soft brush to clean any lint, dirt, or grime.
Fix 2: Turn off the Silent Mode
There is a button on every iPhone, which turns your handset to Silent mode. Moreover, incorrect settings can lead to the problem that iPhone speakers stop working. You can follow the steps below to correct it.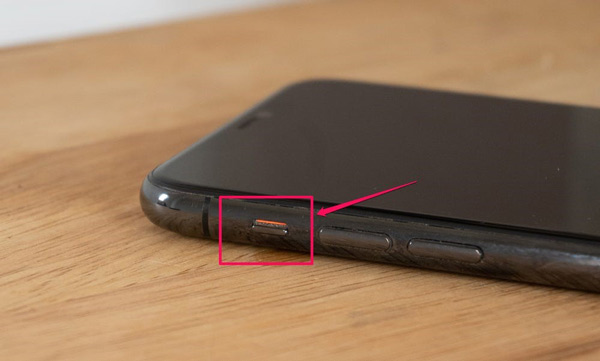 Step 1 Look at the Silent button on your iPhone and make sure it is in the up position. Namely, you cannot see any red in the switch.
Step 2 Enter the Control Center, check the Focus option, and make sure to disable the Do Not Disturb mode.
Step 3 Next, to increase speaker volume on your iPhone, go to the Settings app, tap Sounds & Haptics, and move the slider under RINGER AND ALERTS to the right side.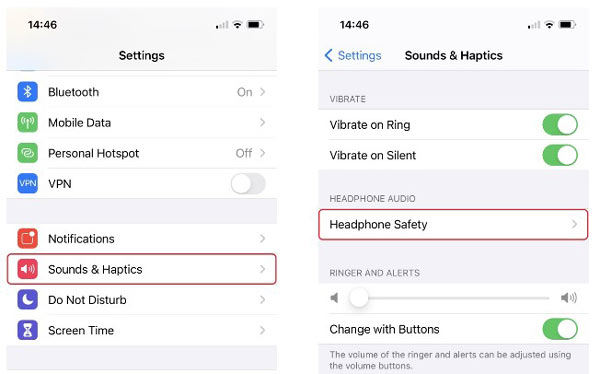 Fix 3: Disable AirPlay and Bluetooth
Sometimes, the audio is sent to a smart speaker or MacBook through AirPlay or Bluetooth. Then you cannot hear on your iPhone speaker. In this case, you need to disable the connection.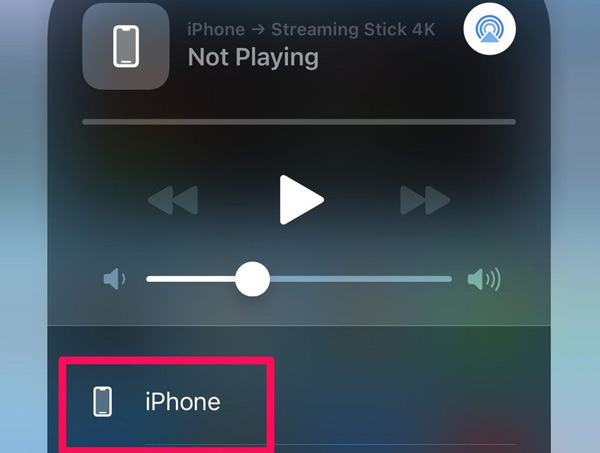 Step 1 Navigate to your Control Center.
Step 2 Tap the Bluetooth icon to turn it off. If it is disabled, turn it on and tap again to disable it.
Step 3 Press the AirPlay button. If another device is receiving the sound, tap iPhone to revert to your handset.
Then make a phone call or play music to check if your iPhone speaker is working now.
Fix 4: Restart Your iPhone
Sometimes, you may find your iPhone speaker becomes quiet after using headphones. Chances are that your device gets stuck in the headphone mode. Rebooting your iPhone is the easiest troubleshooting.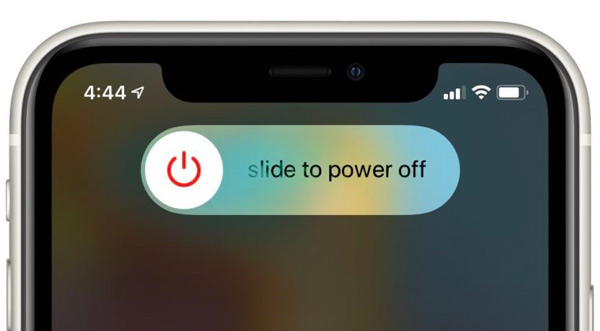 Step 1 Long press the Side or Top button until the power-off screen appears.
Step 2 Move the slider to the right side and wait for the screen to become black.
Step 3 Press the Side or Top button again. Release the button until you see the Apple logo. When you access your iPhone again, make a phone call or play music to check if the speaker works normally.
Fix 5: Update the Software
The outdated software can lead to various issues including iPhone speakers not working. Apple fixes bugs and adds new features in each update. So, you should keep your software up to date.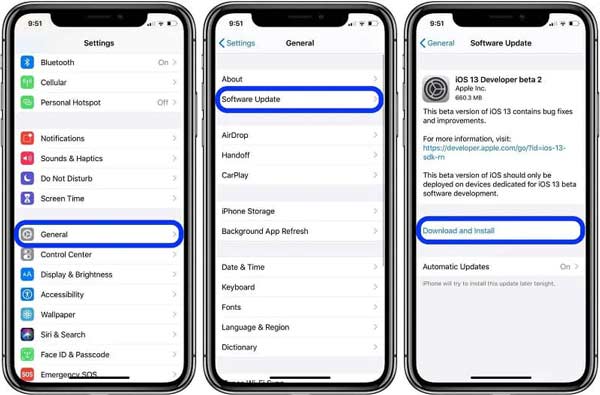 Step 1 Run the Settings app from your home screen.
Step 2 Go to the General tab, and tap Software Update.
Step 3 If there is an update available, tap the Download and Install button. Then follow the onscreen instructions to complete the process.
Fix 6: Contact Apple
If you have tried the common fixes above but your iPhone speaker is still not working, consult the experts at Apple. You'd better backup your iPhone since it may need a repair for a hardware problem. You can take your iPhone to the nearest Apple Store or get support over the phone call.
Part 3: Ultimate Solution to Fix Speaker on iPhone
For average people, the common fixes may be a bit complicated. Moreover, they are too basic to completely resolve some problems, such as iPhone speaker sound muffled. Therefore, you need a powerful tool, such as Apeaksoft iOS System Recovery.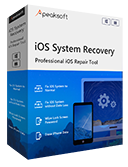 4,000,000+ Downloads
Fix speakers are not working on iPhones easily.
Keep your data and settings in the original condition.
Offer multiple modes for different situations.
Available to a wide range of iPhones and iPad models.
How to Fix iPhone Speaker with One Click
Step 1Connect your iPhone
Launch the iOS System Recovery after you install it on your computer. Choose iOS System Recovery, and hook up your iPhone to the same machine with a Lightning cable. Click the Start button to detect the software issue on your handset.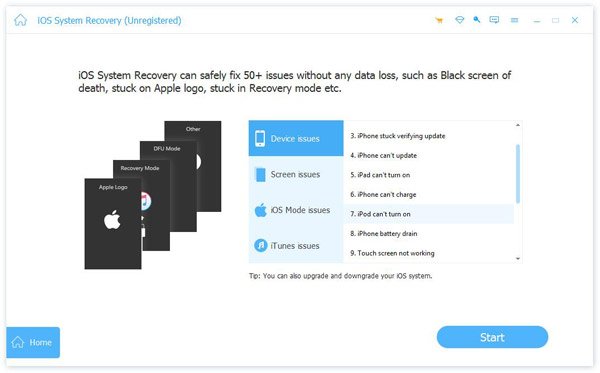 Step 2Put your iPhone in Recovery Mode
Next, click the Question icon and follow the instructions to put your iPhone into Recovery Mode. Then check the information on your handset, and correct it if something is wrong.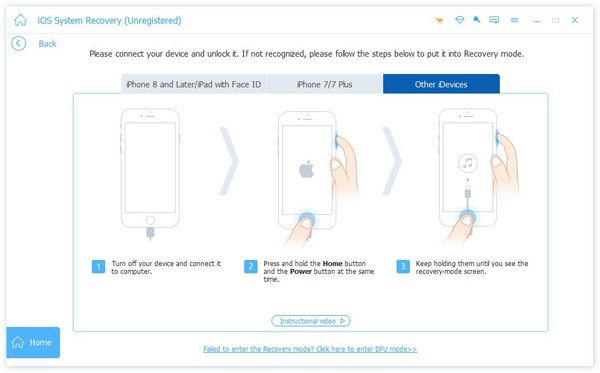 Step 3Fix the iPhone speaker
Then hit the Download button to get the corresponding firmware. When the download finishes, the software will fix your iPhone speaker not working immediately.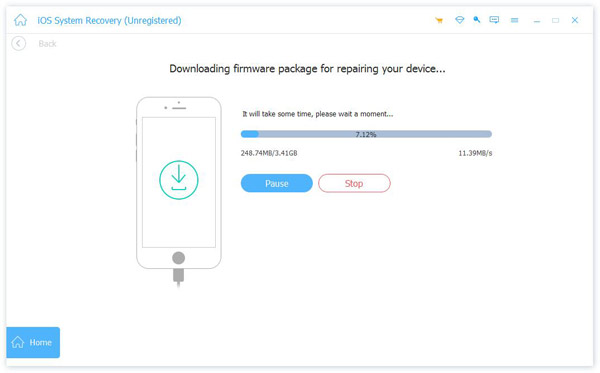 Part 4: FAQs about iPhone Speaker Not Working
How to make your iPhone speakers louder?
There are at least two ways to increase the volume of iPhone speakers. The Volume Up button on your iPhone allows you to do the job quickly. Moreover, you can adjust the volume in the Settings app.
How to change the alarm sound on an iPhone?
To adjust the alarm sound on an iPhone, open the Clock app, choose Alarm, and tap the + icon. Then tap Sound and choose the desired ringtone.
How to test the speaker on my iPhone?
Sound Check is a feature on iPhones to play all your songs at about the same volume no matter the original volume. To test your iPhone speakers, go to the Settings app, tap Music, scroll down, and turn on Sound Check in the Audio section.
Conclusion
Now, you should understand what you can do when the speakers are not working on your iPhone. Firstly, you can execute the common fixes one by one until your speakers work again. If they are not valid, Apeaksoft iOS System Recovery can help you to resolve this issue quickly. If you have other questions about this topic, please feel free to leave your message below this post and we will reply to it as soon as possible.