The iPhone Unavailable screen is a common issue that many iPhone users encounter at some point. When this message pops up on your iPhone's screen, it usually means a problem preventing your iOS device from functioning properly. This post will explore the possible reasons behind this issue and suggest some troubleshooting tips to fix it.
iPhone Unavailable
Part 1. Why Does the iPhone Unavailable Screen Appear
If your iPhone is showing the message iPhone unavailable, try again, it can occur due to various reasons. Before telling how to get rid of the iPhone unavailable message, we like to discuss several main reasons that may lead to this issue.
When you forget the current iPhone password and enter the wrong passcode too many times, Apple will prompt the iPhone unavailable, try again message. The security feature can protect your data and prevent unauthorized access.
One common reason for the iPhone Unavailable or Security Lockout screen is a software glitch or a minor software error. Many factors can cause it, such as an interrupted software update, a corrupted app, or a conflict between different software components.
Another potential cause of this iPhone unavailable issue is a hardware problem. If your iPhone has suffered physical damage or has undergone liquid exposure, it could lead to malfunctioning components, resulting in the iPhone's unavailable screen.
It's also worth considering the possibility that a network-related issue may cause the iPhone to have an unavailable screen. If you cannot connect to a cellular network or Wi-Fi, it can prevent your iPhone from working correctly and result in an error message.
Part 2. Five Useful Tips to Troubleshoot the iPhone Unavailable Issue
Before you proceed with the iPhone unavailable solutions, it's essential to ensure that your device is adequately charged and connected to a stable internet connection. Additionally, ensure you have updated your iPhone to the latest iOS version. You can now use the potential fixes to eliminate the unavailable iPhone message.
Force restart iPhone
If the iPhone unavailable issue is not due to the wrong passcode input, you can try restarting it to get rid of the message. Press and hold the Power and Volume Down buttons simultaneously until the Apple logo appears on the screen. This action will often resolve any temporary software issues and get your iPhone back to normal.
Update iOS to fix the iPhone Unavailable issue
If a force restart doesn't work, the next step is to check for an available software update for your iPhone. Outdated software can cause compatibility issues and potentially lead to your iPhone being unavailable. Apple regularly releases software updates to fix bugs, improve performance, and enhance security.
To check for iOS updates, go to Settings, tap General, choose Software Update, and install any available update. Updating your iPhone's software can often resolve compatibility issues and prevent the iPhone unavailable screen from appearing.
Reset to get rid of the iPhone's unavailable black screen
If your iPhone is disabled and can't respond to your operations, you may need to reset it using your Apple ID and passcode.
When you see the iPhone Unavailable message, you can continue to enter passcodes until the Security Lockout screen appears. Now tap Erase iPhone to factory reset your iOS device. You are required to enter your Apple ID passcode to proceed. This operation will remove all files and settings from the iPhone.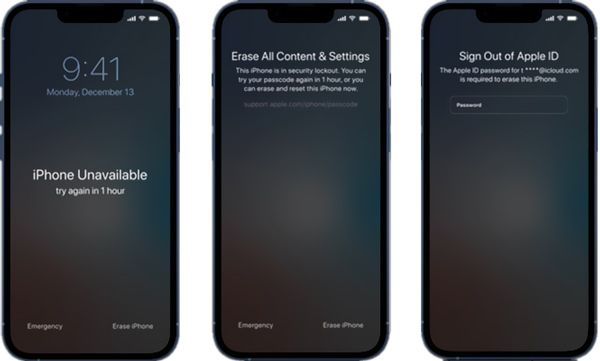 Wipe the iPhone password to fix iPhone unavailable
If you don't have the Apple ID passcode to reset your iPhone, you can use the easy-to-use Apeaksoft iOS Unlocker to easily remove your iPhone lock screen password, Touch ID, Face ID, and Apple ID passcode. It offers a convenient way to bypass the iPhone Unavailable screen.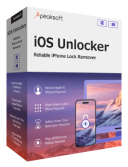 4,000,000+ Downloads
Get rid of the iPhone Unavailable screen safely and unlock it.
Wipe your iPhone lock screen password, Touch ID, and Face ID.
Remove the forgotten Apple ID passcode to access your Apple account.
Bypass the Screen Time restrictions and remove MDM without losing data.
Apeaksoft iOS Unlocker lets you troubleshoot the iPhone Unavailable error on either a Mac or Windows PC. You can click the Download button and follow the prompts to install it. Open iOS Unlocker and choose the Wipe Passcode feature. Connect your unavailable iPhone to the computer and click the Start button.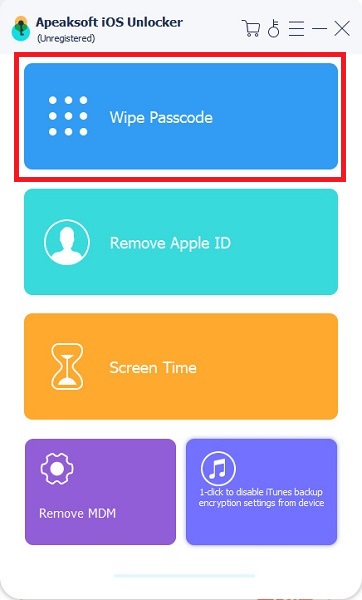 When recognized, you can see your iPhone information. Follow the instructions to download the firmware package to remove the lock screen password.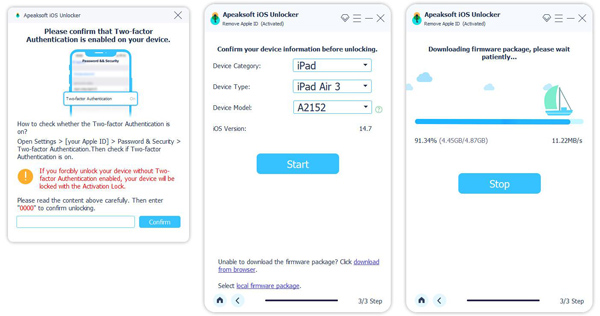 If you want to remove your Apple ID passcode, use its Remove Apple ID mode. It enables you to access your disabled Apple account with ease.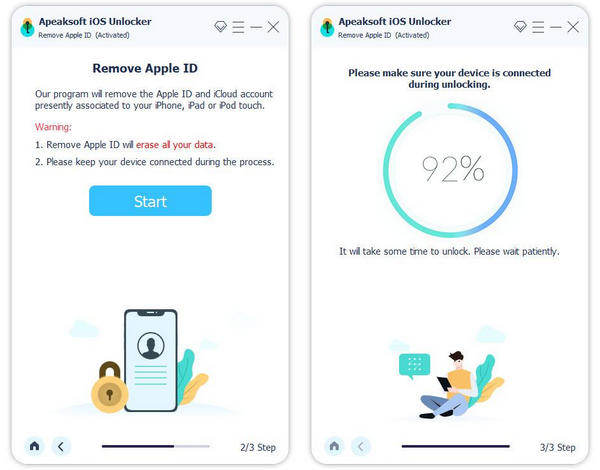 Contact Apple Support when iPhone prompts the unavailable message
If your iPhone has suffered physical damage or has undergone liquid exposure, it could lead to malfunctioning components and result in the iPhone unavailable screen. In that case, professional assistance may be required to diagnose and repair the problem. Reach out to an authorized Apple service center or a qualified technician to assess the hardware condition of your iPhone. Also, you can visit the Apple Support website to explain the iPhone Unavailable problem. You need to sign in with your Apple account.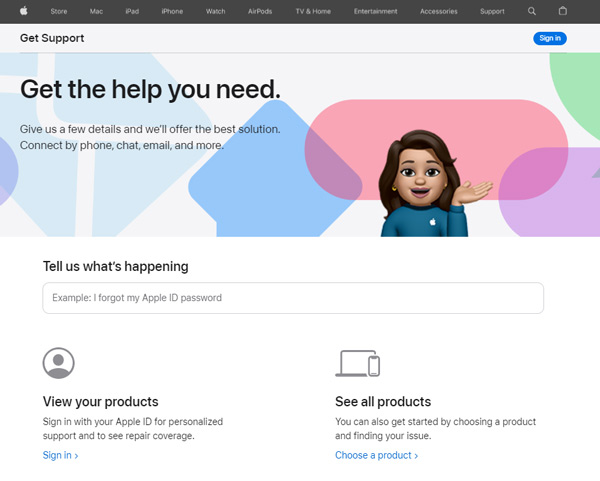 Part 3. FAQs of iPhone Unavailable
How do you restore an iPhone?
You can perform a restore to factory settings directly on your iPhone or using iTunes. Ensure to back up your iOS data before attempting this step, as it will erase all content on your iPhone. To restore your iPhone, go to General in the Settings app, choose Reset, then tap Erase All Content and Settings. Also, you can launch iTunes or Finder on a computer, connect your iPhone, go to Summary, then click the Restore button.
Can iCloud Find My help to bypass the iPhone Unavailable screen?
Yes. You can fix an unavailable iPhone through iCloud erasing way. Navigate to the official iCloud website and sign in to your account. Then go to Find My to find your iPhone. Choose Erase iPhone to factory reset it. This operation will bring your iPhone to a new condition and eliminate the iPhone Unavailable message.
When to check Apple's system status?
Sometimes, Apple's services may undergo maintenance or experience issues. To view Apple's system status, go to the Apple System Status page and check for any reported server problems that might affect your device.
Conclusion
There could be various reasons why your iPhone is unavailable. It's hard to pinpoint a specific solution without more information about the issue you are facing. You can use the general troubleshooting tips above to resolve the problem. If your iPhone continues to be unavailable after trying them, it might be best to contact Apple Support for further assistance.