iPhone activate error is one of the normal issues which is now annoying many iOS users. From the statistic we have, it seems that issue can affect older model of the iPhone much easier. For example, the activate error in iPhone 4 will be appeared easier. When your iPhone won't activate, or your iPad won't activate, it may affect your work, even your daily life. Solve this error at once is the most important thing you need to do. But do you know how to fix iPhone activate error? In this article, we introduce 4 best methods for you to fix this problem.

Your iPhone won't activate when you need to use the important data, what should you do? Therefore, it is important to transfer your files to back them up in other devices, in case your iPhone won't activate, as well as iPad won't activate. Before listing the methods for you to fix your iPhone won't activate, we want to recommend the best iOS transfer for you. iPhone Transfer is the best iOS Transfer software you can use to manager your iOS files. With such a good application, you can transfer your contacts, messages, music and other files between iOS devices and computer, or other different iOS devices. It also supports you to sync iPhone/iPad/iPod with iTunes. What's more, it is really easy to use and you fall in love with this wonderful transfer software.
What to Do When iPhone Won't Activate
Method 1: Fix Activation Error on iPhone 4 by Restarting Your Device
Before you fix your iPhone won't activate, you can wait for a moment. But this only works when the problem is an error from Apple's activation server and this error can be solved in a few minutes. If this error doesn't change after this, you need to find other ways to fix this problem. The first way you can try to fix your iPhone 4 won't activate is restarting your device. It can be said the easiest method you can use simply. And it actually can help you solve some iOS problems. You can restart your iPhone 4 by turning it off and then opening it with the power button. You can also hold both the home button and the power button at the same time until you see the Apple logo shows on your screen. This way is also suitable for iPad won't activate. If it doesn't work, you can move to the next methods for help.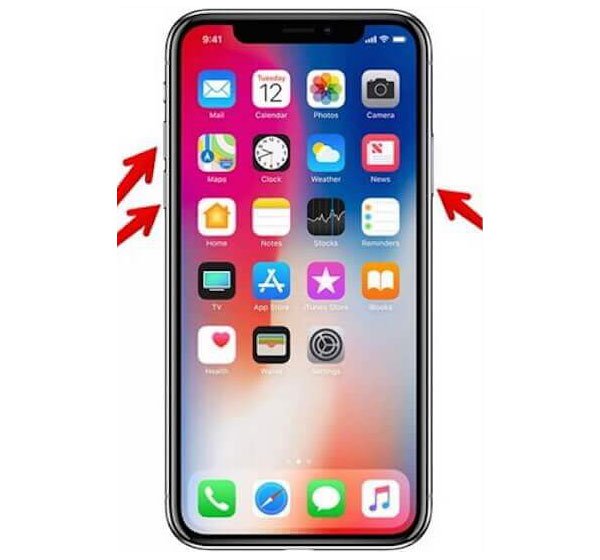 Method 2: Fix iPhone Won't Activate by Checking Your Network Connection
A stable network connection is one of the necessary conditions that enables your iPhone activate. If your iPhone won't activate, you need to check your network connection and make sure the network connection is stable. You can switch from cellular to WLAN or from WLAN to cellular. But it is suggested that Wi-Fi network is more reliable. If you have no idea whether your Wi-Fi is useful or not, you can also connect your iPhone to a different Wi-Fi to have a try. You can also go to Settings and then tap General to find Reset. When you are in this page, tap Reset Network Settings to erase all network settings. After you enter the password, you need to confirm it by tapping "Reset Network Settings" again. Once you do this, the password of the Wi-Fi will be erased. Remember these passwords firstly in case you forget them.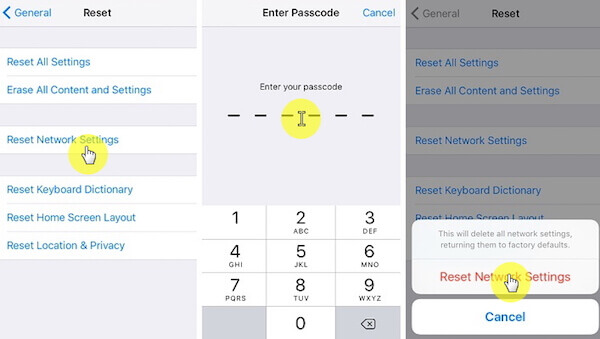 Method 3: Fix iPhone Won't Activate by Releasing the Activation Lock in iCloud
You can also fix iPhone won't activate by releasing the activation lock in iCloud. If you want to do this, turn off your device which won't activate and make it offline. Then you need to go to iCloud.com and sign in with your Apple ID and password.
After you log in, open "Find My iPhone" and then confirm your password. Next you need to click "All Devices" and then select the device that can't be activated. The last step is choosing Remove from Account. When you done these things, you are allowed to turn your iPhone on and activate it again.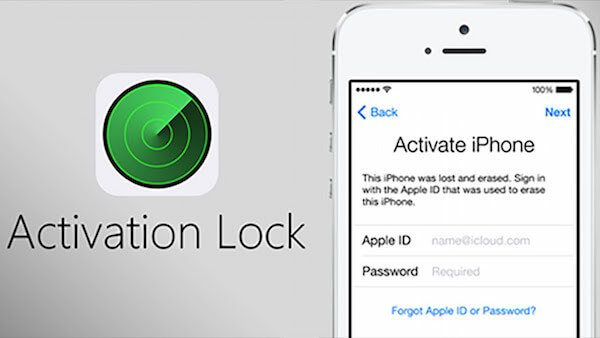 This way is also can be used to fix your iPad won't activate. And the older model of iPhones are also suitable, such as fixing activate error in iPhone 4. Here you may also want to know: how to fix iPhone alarm not working.
Method 4: Fix iPhone Won't Activate by Restore Your iPhone to Factory Settings via iTunes
If all above methods can't help you activate your iPhone or iPad, you can try to restore the device to factory settings via iTunes to fix iPhone or iPad won't activate. But once you successfully restored your devices, it means your iPhone or iPad is like a new one. All the data you have saved in your devices will be cleared. Therefore, if you still want to keep these data, back them up before you restore your devices via iTunes. To restore iPhone or other devices to fix iPhone won't activate error, you should download iTunes and launch it on your computer firstly. Then connect your iPhone to your computer via a USB cable. When you see your iPhone information shows in the iTunes, click "Summary" which is on your left and then click "Restore". When you see the pop-up window, click "Restore" once again to confirm your request. Then what you need to do is waiting for iTunes erasing all the data on your device and installing the latest version of iOS. When it is finished, your iPhone will restart and you can set your iPhone up.

Conclusion
In this article, we list top 4 methods to help you fix iPhone won't activate. Some of these methods can also help you fix iPad won't activate. After you read this article, you must know how to solve this problem quickly and safely. Hope you can gain something helpful from this article.