"My phone won't charge, how to fix the problem?"
When you have the problem, you might not be able to use phone again. It should be a frustrating experience when phone does not charge any more.

Sometimes when you are using your smartphone, you may get some trouble that your phone won't charge. However, it is not so annoying as you thought, especially when you read this passage and learn how to deal with it when your Android phone won't charge. So keep on reading and learn the best 8 solutions to fix this problem.
Solution 1

: Restart your Android phone

When you find your Android phone won't charge, the easiest and simplest method to fix this problem is to restart your smartphone. You will find it really efficient to help you solve most problems in most cases.

Take Samsung as an example. When the Samsung tablet won't charge, just press on the "Power" button of your Android phone, and keep holding it for a while. When you see a pop-up window with three different options, click on "Restart" button.
Solution 2

: Change a new charging cable

Once the charging cable frays after long-term use, it will also result in the issue of your Android phone won't charge. More commonly, if the end of the charging cable is destroyed, it will prevent the current from flowing to your smartphone even it is connected to the charging port of the device. Thus, you are suggested to replace a new charge cable to prevent your charging adapter as well as the Android device from damages.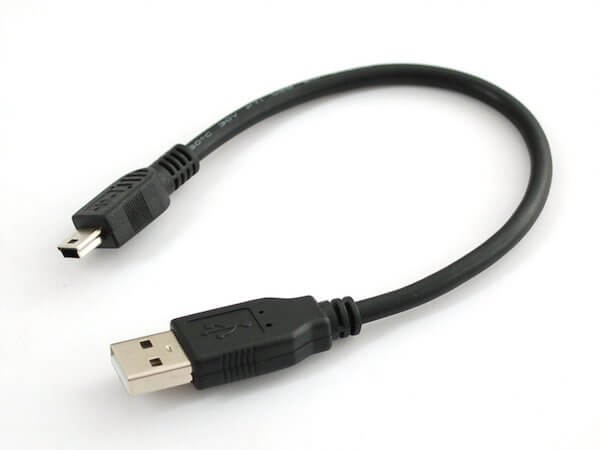 Solution 3

: Clean charging port

As you observed, the charging port on your Android phone is a small opening to insert the end of the charging cable so that the current can flow to the device. Once there are any dust or cotton wool to clog it, of course the charging port will get blocked and finally your phone won't charge.

In order to solve this problem, you can try to spray the charging port with some compressed air and clean the dust. Or use a soft toothbrush to clean the port. But make sure you clean it gently to avoid it from damaged.
Solution 4

: Replace another charging adapter

And it is also necessary to check that the charging adapter is working normally. After all, the defunct adapter will lead to the problem that your Android phone won't charge.

To see it the adapter is not a detective one, you can connect the USB cable to another charging adapter. If it works properly, it proves that your original charging adapter could be blamed to the problem of "Why won't my phone charge" issue and you need to change a new adapter.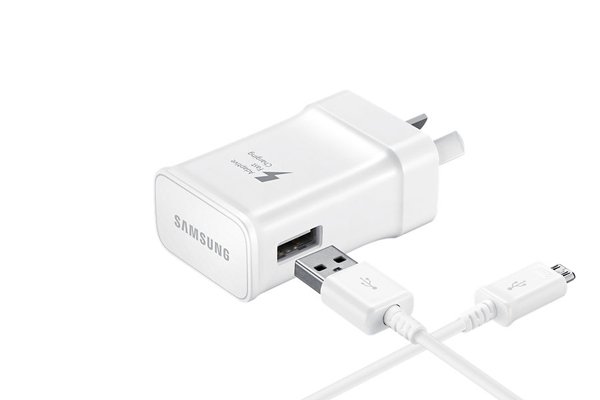 Solution 5

: Change a new power source

Similar to the solutions mentioned above, the defective power source will also cause the frustrating problem of "My phone won't charge". What's more, the charge of laptop and PC is much slower than a wall socket, the direct power source. In such a case, it may happen that the charging speed is too slow but the battery is draining.

So you'd better connect your Android phone to a direct power source like the wall socket to prevent your Android phone won't charge issue.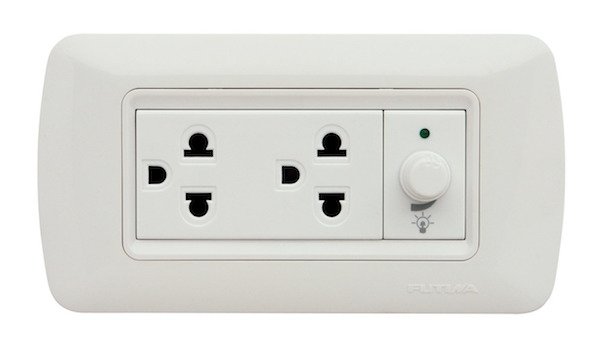 Here you may also want to know: how to fix Android Power button not working
Solution 6

: Check battery pack's voltage and amperage

You can download the Ampere app to help you check the battery pack's voltage and amperage when you find that your Android phone won't charge. This wonderful app can be found and downloaded in Google Play, and it is available for free! Ampere app can provide you the battery consumption, charging status as well as many other essential information of the Android device.

If you can see the battery information in green color, it means that your smartphone is charging normally. But if it displays in orange, then there are some problems of the charging situation and you have to take some steps to solve the problem that your phone won't charge.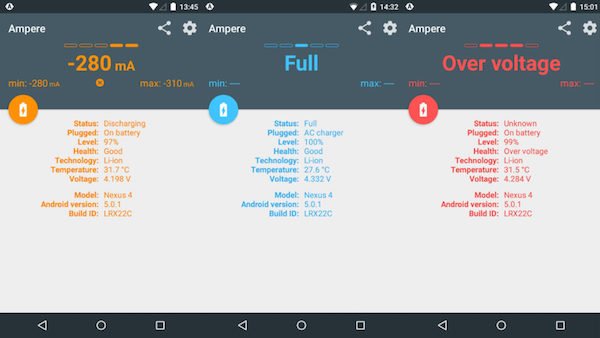 Solution 7

: Factory Reset the smartphone

In case these solutions are out of operation, you can try to reset your smartphone to factory settings. However, though this feature can solve many problems efficiently, it will remove all the data and content on your device.

So, before you start reset your Android phone to factory settings, make sure you have back up and sync the data first.

And then follow the steps below to fix your phone won't charge: Launch Settings on your device, scroll down the screen and choose "Factory data reset" option, select "Reset Device", and at last confirm the operation. After the factory reset is finished, your Android phone will restart automatically. It will become a new device and you need to set it up again.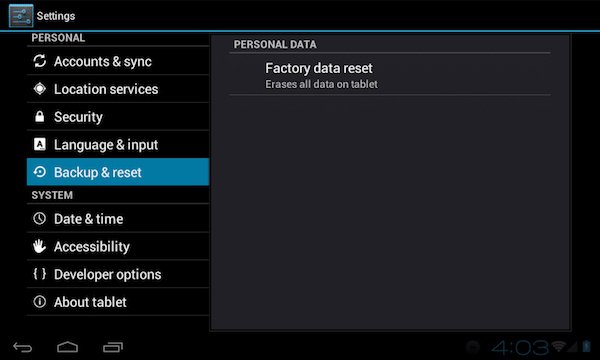 Solution 8

: Buy a new battery

Normally the methods mentioned above can help you fix the Android phone won't charge issue. If not, maybe it is the problem of your battery that causes this issue, so purchasing a new battery should be the last method this passage can provide.

And do remember to consult a professional technician before you go to buy a new battery, because there may be many requirements in different mode of phones.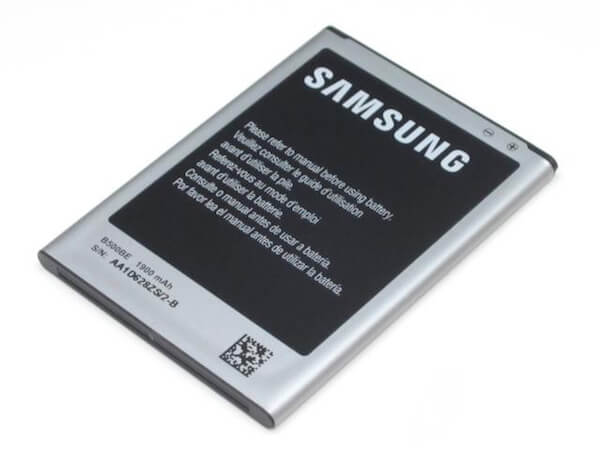 Recommendation: Recover Won't Charge Phone Data
When you take some wrong steps to fix your Android phone won't charge issue, but delete some important data in your device, you can use Android Data Recovery to recover these deleted or crashed back. Android Data Recovery, as the best Android data recovery software, offers you professional solutions to recover Android files safely and easily. To sum up, it is really worth to have a try if you are interested.
Export text messages, contacts, apps, photos, call logs, music, movie, books, etc.
Selectively back up Android data, like text messages, to your PC/Mac within one click.
Restore the text message to Android smartphones from the backup at any time.
Apply to all modes of Android phone, whether they have root access or not.
Support a variety of data type for the users.
Provide a simple and convenient operation.
Download for Win
Download for Mac
Don't Miss: How to fix Android File Transfer not working
Conclusion:
When your phone won't charge, you should know the reasons for the problem first. The article also explains 8 solutions to fix the problem. Just follow the process to charge Android phone now. If there is any query about how to fix phone won't charge, you can share more detailed information in the comments.