Both MPG and MOV are formats commonly supported by mainstream devices and players. MPG, standardized by the Moving Pictures Experts Group, is supported by Mac, Windows, and other OS. In terms of MOV, it is commonly associated with QuickTime File Format. These two formats have specific qualities, and you can choose based on your requirements. Also, if you need to convert between MPG and MOV, this post will give you an all-round guide on converting while maintaining high quality.

How to Convert MPG to MOV
Part 1. MPG VS MOV
MPG, developed by Moving Pictures Experts Group in 1988, uses MPEG-1 or MPEG-2 codec. It is accepted by most media players, but not all. Compared with MOV, it has broader support but limits when using Apple devices.
MOV was introduced by Apple in 1998. People must use it with QuickTime Media Player and iTunes. Additional software is needed to be installed when playing MOV files on Windows or Android. MOV uses an algorithm to compress videos and audio. Also, it can contain several tracks like video, audio, and subtitles. Accordingly, MOV file size tends to be larger than MPG.
If you have enough space and tend to save high-quality video, you should choose the MOV format. Otherwise, MPG is suited if you try to store or upload your video.
Part 2. How to Convert MPG to MOV on Windows
If you want to know how to change the MPG file to MOV or convert MOV to MPG on Windows, several video converters and editors can be chosen. Apeaksoft Video Converter Ultimate is a practical converter that can meet your needs in all aspects. With this tool, you can convert MPG to MOV swiftly. We guarantee that the conversion process proceeds smoothly and efficiently without quality loss. Our software page is concise, and an easy-to-follow guide will be offered to you to ensure your smooth use. Just download our product and start your journey of the conversion right now.
Here are the basic steps to convert between MPG and MOV.
Step 1Open MPG files
After you install the converter on your PC, start it, and click the Add Files button or the big plus button in the middle to add the video you want to convert.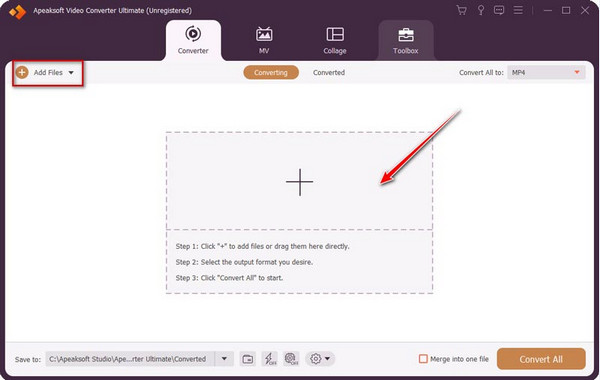 Step 2Choose MOV as the output format
Then, press the Convert All to dropdown list at the top of the right corner, and the convertible formats will be shown in front of you. Select MOV in the left sidebar and set the quality you want.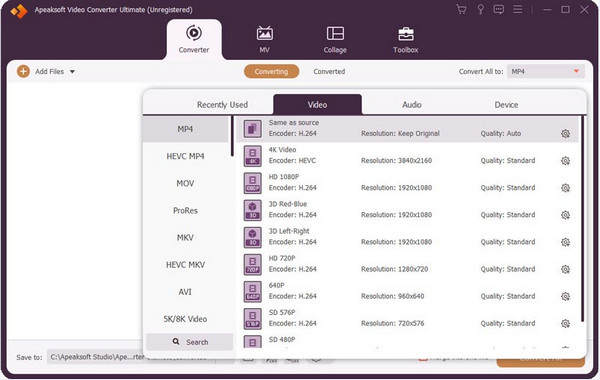 Step 3Convert MPG to MOV
After you finish the settings, you can choose your target folder to save your edited video by clicking the button at the left bottom of the page. Also, you can modify the picture effect by pressing the Edit, Cut, and Enhance Video icon before output. If you want to convert several videos at once, tick the box nearby Merge into one file.
After then, click the Convert All button.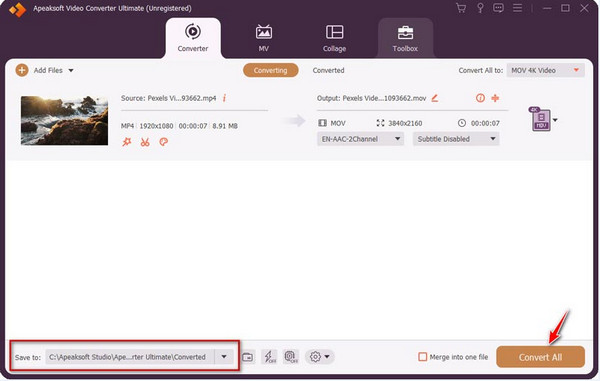 Part 3. How to Convert MPG to MOV on Mac
As MOV is the best format supported by Apple devices, when you get MPG videos, you may tend to convert them to MOV format. We recommend you QuickTime Player to use.
QuickTime Player is a multimedia player developed by Apple, so it is compatible with Mac. It can be used to watch movies, play audio, and view images. Also, QuickTime can compress video size while keeping perfect video quality, and it is free. At the same time, it empowers users to convert between MOV format and other standard formats. If you need to convert MPG to MOV on Mac for free, download and install QuickTime on your PC.
Here are the steps we provide for using QuickTime Player.
Step 1Open your MPG video with your QuickTime player.
Step 2Click File at the top left MacOS home screen.
Step 3Choose Export as, and select 1080p, 4K, or other resolutions depending on your needs.
Now, your MPG file is exporting as a MOV file.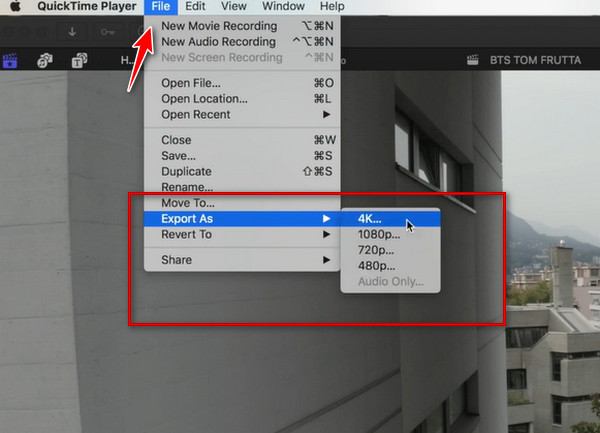 Part 4. Online Ways to Convert MPG and MOV
Sometimes you might find ways to convert MPG to MOV quickly online without installing any new software. Here we will recommend several ways to finish the online conversion process. Check them and find the way that suits you the best.
Way 1. Apeaksoft Free Video Converter
Apeaksoft Free Video Converter is a tool that can assist you in converting MPG to MOV online for free. It is compatible with many popular browsers, and a quick-start guide is provided on its page. With this tool, you are able to convert all of your videos conveniently and efficiently with super high speed and quality as well. Moreover, the videos that have been converted can be played immediately or uploaded to social media platforms directly.
Step 1Choose Apeaksoft Free Video Converter, and download the launcher first.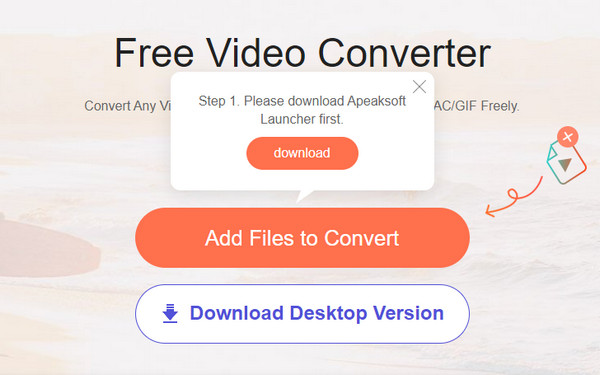 Step 2Click Add Files to Convert to choose the video you want to convert.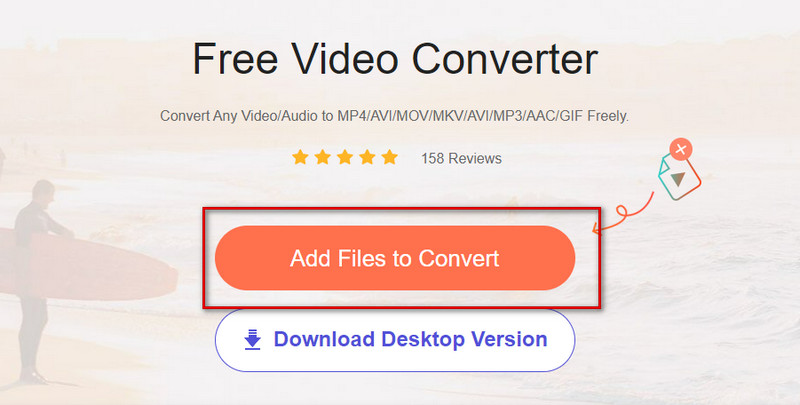 Step 3Tick the target format nearby the Video Format icon. Then press Convert.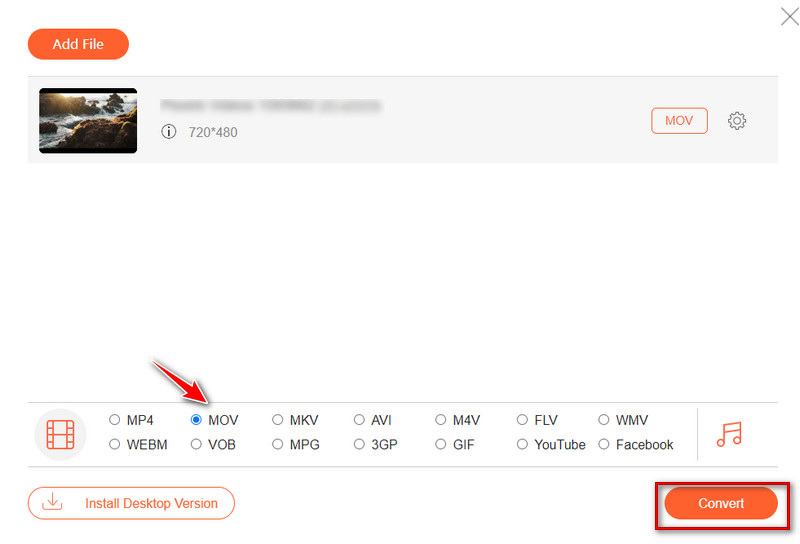 Way 2. CloudConvert
CloudConvert is a practical online converter that can be applied to videos, audio, and images. It supports converting the majority of modern formats. Also, when you use it, the resolution, quality, and file size can be controlled through the options offered on the interface. You can use CloudConvert for 25 conversions per day without paying any money.
Step 1Select the file you need to convert.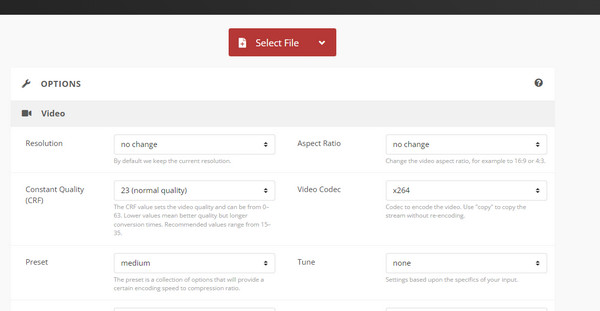 Step 2Choose your target format, and start your conversion.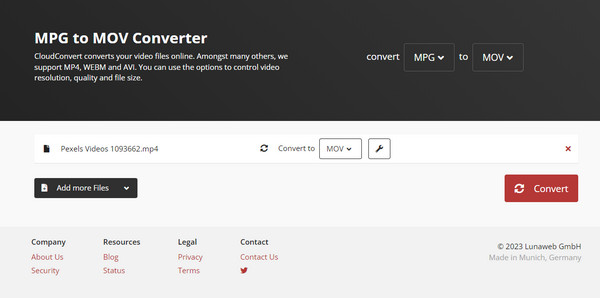 Part 5. FAQs of Converting MPG to MOV
Is MOV file high-quality?
The quality of MOV videos is at quite a high level. If you pursue watching high-quality videos or editing videos professionally for movies and television, choose the MOV format. Generally speaking, professional editors prefer MOV rather than other formats.
What is the disadvantage of MOV file?
MOV is introduced by Apple, and it commonly works with QuickTime Player. Lack of specific platforms, you might come across some problems when you try to play or edit MOV files. Or you can convert MOV to other formats, but the quality might be low.
How to open MPG file?
MPG files can be played by most media players, like Windows Media Player, iTunes, QuickTime Player, and VLC Media Player. But if you are using Windows, you may need to install a MPEG-2 encoder.
Conclusion
Sometimes, you may need to choose a format between MPG and MOV to satisfy your current requirements, but the ways to convert are diverse on different platforms. This post provides you with Apeaksoft Video Converter Ultimate, which is a practical and all-round tool, to achieve your conversion. It is user-friendly and even the beginners can use it with ease. We also offer you several other ways to convert MPG to MOV on Windows, Mac, and online. You can choose according to your needs.