The rise of digital media has produced various file formats for audio and video content, varying in quality and ubiquity. Whether you decide to watch and listen to your video and audio content on a tablet, desktop, specialized media player, or smartphone, you will notice those elements. Some file types, like MP3 and MP4, are widely used nowadays due to their universality compatibility. When you want to save space, you may need to convert video to MP3. However, when you want to open an MP3 file on your MP4 player, you will need to change MP3 to video.
For the overview, we give you the best 11 video to MP3, and MP3 to video converters, including, Apeaksoft Free Video Converter, FreeConvert.com, Convertio, Online Converter, CloudConverter MP4 to MP3, Apeaksoft Video Converter Ultimate, Windows Movie Maker, iMovie, and more. without further description, we shall now begin reviewing these existing tools.

MP3 Video Converter
Part 1. Best 5 Free Video MP3 Converters Online
Apeaksoft Free Video Converter
The first on the list of the best online video MP3 converters is now here, Apeaksoft Free Video Converter. Users of all skill levels can convert videos and audio using Aiseesoft Free Online Video Converter. You can easily convert files by following its instructions, even if you have no experience with video conversion. One of the best things about this online converter is its ability to modify your MP4 to MP3 quickly and smoothly. Therefore, anyone can now have a great experience in terms of the conversion process. Professional users will have excellent and high-quality outputs, and novice users will no longer have a hard time with them. As we present why it is one of the best, here are the features we can get with it.

Recommendation
Ultra-fast conversion with an online tool.
Comprehensive support for video and audio formats.
Professionally made Parameter settings.
Complete conversion for any file size.
Batch conversion with a smooth process.
With all these abilities, here is how to easily convert a video into an MP3 with ease using the amazing Apeaksoft Free Video to MP3 Converter Online.
Step 1Access the official website of Apeaksoft Free Video Converter Online and click the Add Files to Converter button which is located on the most central part of the site. From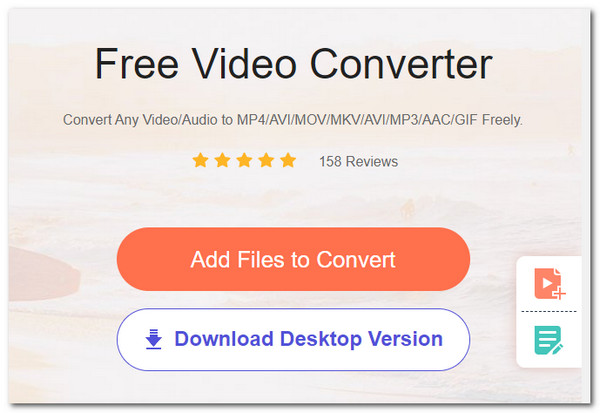 Step 2Next, we shall select the file we want to convert into audio.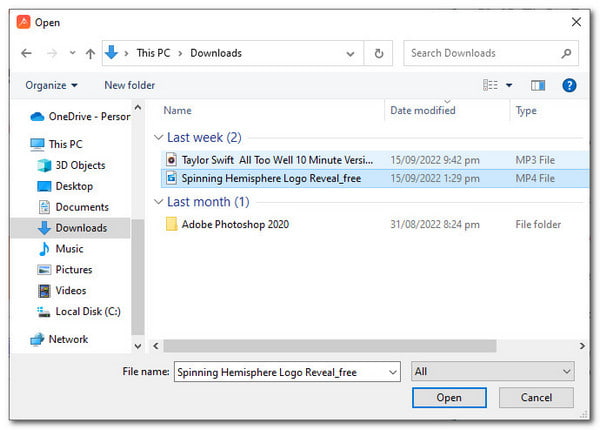 Step 3Now, we can see the video on the timeline of the tool. For that, we need to click the Music icon and select the MP3 format as we start clicking the Convert button. Kindly wait for a few moments and your audio will be ready.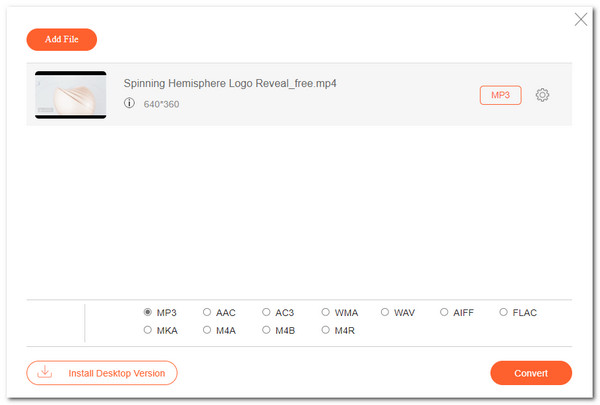 That is the easy process we must follow when using Apeaksoft Free Video Converter Online. With a snap, we can now get clear audio out of a video. This tool is also suitable for new users, so what are you waiting for? Let us try it now for free.
FreeConvert.com
FreeConvert.com provides video to MP3, and MP3 to video conversions up to 1 GB for free, in both directions. FreeConvert.com delivers an easy-to-use, reliable conversion service. It can convert any file to.mp3 or your MP3 file to the best format for viewing and storing because it supports more than 500 different file types since you won't have to search the internet for another free converter option if you need to switch to or from another format. All this convenience of a video converter for free in one simple tool creates it much simpler to manage all your file conversion needs.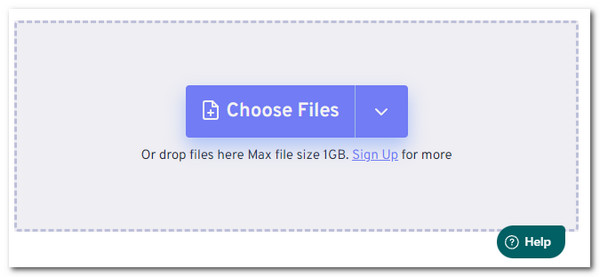 PROS

Combining open source and proprietary software.
There are options for fine-tuning.
Conversion of high-quality videos.
Support for more than 500 file types.
Convert MP3 to video like MP4, MOV, MKV, etc.
CONS

Online formats can make conversions take longer
Only allows conversion of videos up to 1 GB.
Convertio
All conversions are handled by Convertio in the cloud. Convertio doesn't require downloading to your computer. On any platform, you can convert a video file to MP3 and change MP3 to video using Convertio. A browser-based file converter is called Convertio. As a result, Convertio works with a variety of browsers, including Google Chrome, Safari, Edge, Opera, and more. You can read the following paragraphs to learn more about other Convertio features. All of these can be applied in transforming our video into a MP3 with ease.
PROS

It is free and accessible for all.
Possess compatible for all formats.
Fast conversion method,
CONS

Up to 100mb file only.
Bugs are presents sometimes.
Online Converter
The next one is an online converter available at no cost at OnlineConverter.com. It concentrates on converting different video files or MP3 files into other formats. Simple steps are required to use this free online converter. In addition, OnlienConverter.com allows some options for video conversion, such as shortening your video, but not all of the possibilities offered by other online video conversion services. Moreover, it cannot support encrypted or protected video and audio files, so if you have any of those on your list of video files to convert, you might want to select a different online converter.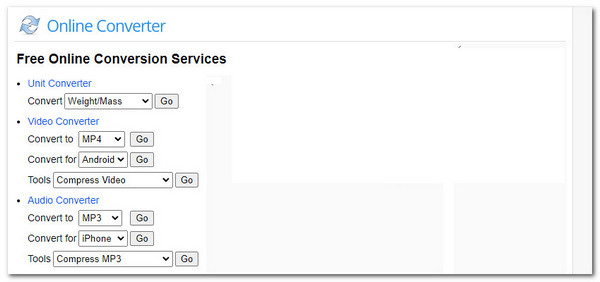 PROS

The straightforward conversion process.
Allows you to choose the video's duration.
It gives a direct experience.
CONS

You might experience significant lag with large files.
Fewer options compared to alternative video converters
It cannot support any encrypted or protected file
CloudConvert
With the following online tool, you can easily convert AVI, WEBM, and MP4 formats to MP3 using the online conversion tools at CloudConvert. Moreover, when you turn MP3 to video, You can easily choose your video resolution, quality, and file size from the menus in CloudConvert. This will speed up your conversion or guarantee you have the high-quality video you require. This tool will give you complete control over your conversion.
For those who frequently need to work with various formats and software options, it supports more than 200 formats, making it the perfect MP4 to MP3 conversion tool. For an online MP3 converter, both strong data security and high-quality conversions are highlighted by the company.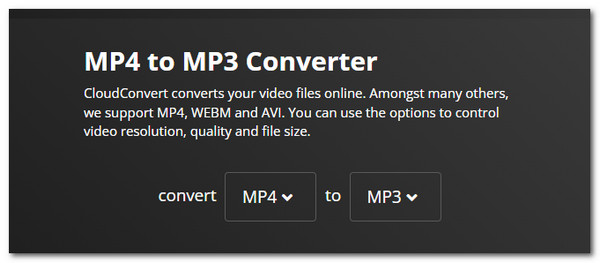 PROS

Support for more than 200 file types.
Simply converting files.
Dependable data security.
Superior conversions.
Several software choices.
CONS

Only accessible online, which can cause your file conversions.
It takes longer and more difficult for you to access the content.
Part 2. Best 3 MP3 Video Converter for Desktop
Apeaksoft Video Converter Ultimate
First on the list is the fantastic Apeaksoft Video Converter Ultimate. It simply converts videos, including 4K videos such as MP4, AVI, MOV, and MKV, into MP3, AAC, OGG, and more. With the option to edit, enhance, and split the output. We can say that this tool is very flexible.
Following that, it's simple to convert them into video or audio files for iOS, Android, USB flash drives, or external hard drives. This device also allows you to improve the video by upscaling resolution, optimizing brightness and contrast, removing video noise, and reducing tape shaking with the help of the robust editing and video enhancement function. Indeed, great features for both video and audio files too. It is no wonder it is one of the recommended tools for converting MP3 to video or vice versa among users worldwide.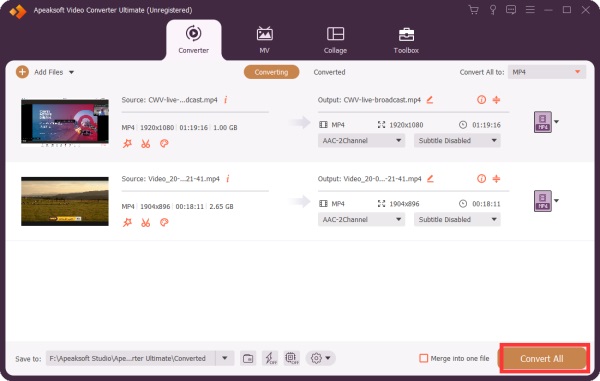 PROS

It is a multifunction converting tool.
The interface is intuitive and straightforward.
It supports high-quality media outputs.
There are extra features available.
The software is trusted by tons of users.
CONS

There are times that the UI is not easy to use.
Full features are under the subscription method.
Windows Movie Maker
Throughout the decade, Windows Movie Maker became one of the most infamous video editing tools among users up until now. One of the huge factors because it came from Windows. They know that Windows users were tremendous before and to the present day. This video editing is not only for creating a fantastic video but is also widely used for compromising and transforming your video into a new format such as audio like MP3 and AAC. Also, the great thing about this software is that it improves often. This development is to give users more beneficial features and a professional outcome. These are why Windows Movie Maker is taking the spot as one of the most flexible and incredible tools for editing our media files and converting them professionally in high-quality format and results.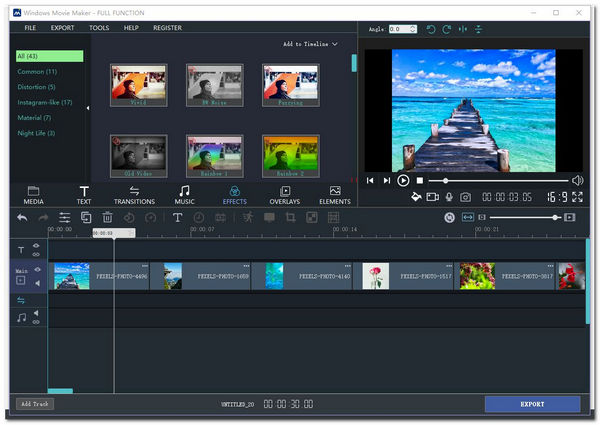 PROS

There are plenty of features for editing.
The tool is suitable for novice users.
Drag and drop features are now available.
CONS

The conversion process is a bit slow.
The software is often freezing.
Simultaneous editing is not welcome.
iMovie
The following software we will present can be the best option for iOS and macOS devices. As we all know, iMovie is the most welcome editing player and a flexible medium for Apple Products, mainly for iOS and macOS. As we proceed to its overview of features, iMovie is an excellent tool for editing video and audio, similar to Windows Movie Maker. However, it can also be used for exporting your iMovie file to MP4. That is why it is considered one of the best video-to-MP3 converters for Mac. Furthermore, this tool also offers editing audio and music that support HD & 4K videos. Plus, the color settings for the video, which we can also split, cut, and trim the audio we have.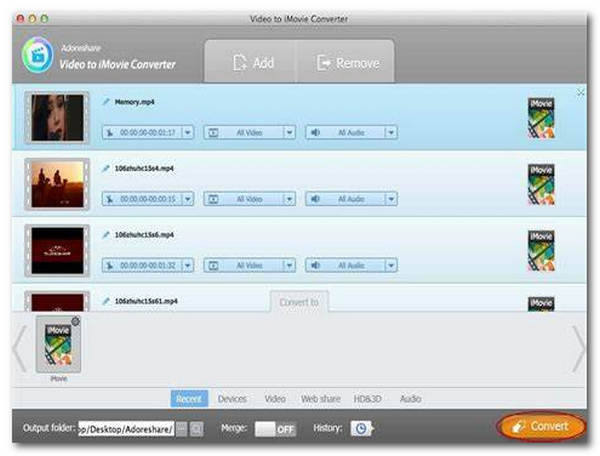 PROS

The tool is professional with editing features.
It offers a standard conversion speed.
It is very welcoming with macOS devices.
CONS

The tool lacks features.
Novice users can have a hard time using it.
Part 3. Best 3 Video to MP3 Converter Apps (iOS & Android)
MP3 and Ringtone Editor (Prometheus Interactive LLC)
Create your ringtone for nothing by converting MP4 to MP3 on iPhone and Android, video to audio, cutting video and audio, merging music, and more. Through this application, you can quickly cut and trim video files, combine audio files, and convert videos to MP3 with various options using the fastest MP3 converter. On your mobile devices. It also supports high-quality MP3 songs that can be quickly extracted from videos for your MP3 player.
Furthermore, here the feature we can get with it is the ability to convert 15 videos simultaneously using its batch conversion process. You can now modify audio using Audio Cutter and a Video Cutter. On the other hand, users enjoy the sound boost to increase the volume and add music covers specifically for MP3 format. Lastly, one of the unique features it offers is the ability to Edit tags such as the Title, Album, Artist, and Genre.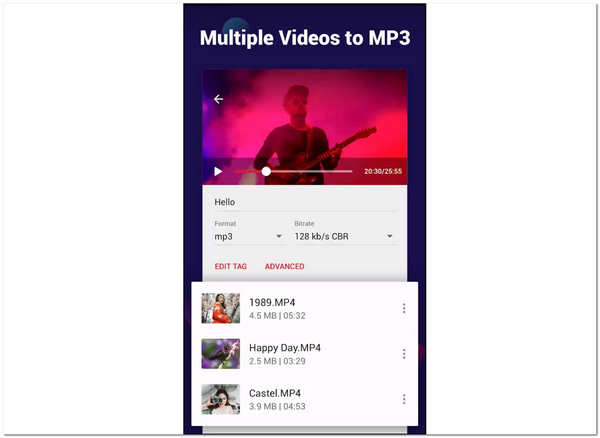 PROS

Change audio and video formats.
Convert countless files all at once.
UI and user experience enhancements.
They are fixing bugs and enhancing performance.
CONS

There are times that the app crashes.
Some lags occur during the batch conversion process.
MP3 Video Converter (Springwalk, Inc)
On the following application, we have an MP3 Video Converter by the amazing Springwalk, Inc. This app can offer several ways to convert video files to audio files (MP3, AAC) and several ways to convert video files to audio files (MP3, AAC) plus their bitrate and metadata. All of these are present with the converter of Sprinwalk. Through this tool, we can see the support for various video formats such as 3GP, FLV, MP4, and so on. Then compatibility for numerous audio formats. In addition, it can enable us to integrate based on applications. The only thing you need to do is email them for the information. The best thing about this tool is it only supports ARMv7 and newer, plus the Ffmpeg and the mp3lame library are used with it.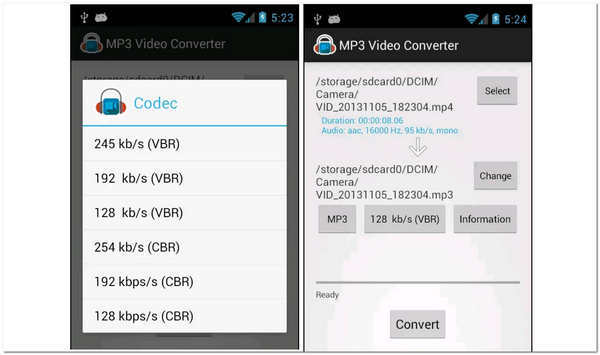 PROS

It has a simple and speedy conversion process.
There are Android SDK updates with it.
Professional hardware devices.
CONS

Updates are infrequent.
Bugs occur sometimes.
MP3 Converter (UPlayer)
Music lovers will love the MP3 Converter of the fantastic UPlayer because it makes it simple to convert MP3 files to other audio or video formats. In addition, audio files can also be easily edited and divided. One of the unique features it possesses is the optimum method for converting audio files to other formats. That means we should get an instant conversion process with this application. As an overview, this app's infamous features are the MP3 Cutter for audio file editing plus the Video Cutter powered by FFmpeg. Then, all popular audio formats are supported by audio converters with the quick conversion of video to audio. For all of these features, we do not have a place to doubt why this application is a great app that we can use to change media formats anytime with iOS and Android.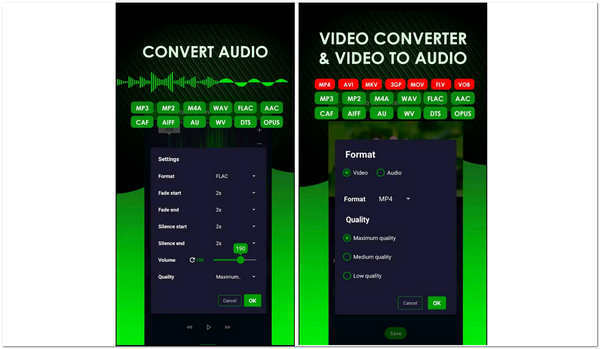 PROS

It has a fast conversion speed.
The support for media formats is comprehensive.
CONS

The output is a bit pixelated.
This app requires Android 5.0 and up.
Part 4. FAQs about MP3 Video Converter
Question 1. Can I use online MP4 to MP3 on mobile devices?
You can ace different online converting tools using your mobile phones, mainly Android. This feature will be possible if we use Chrome and make it a Desktop tab. You can now access Apeaksoft Free Converter Online and CloudConvert using mobile phones.
Question 2. What is the suitable video format for converting to MP3?
MP4 is a great format we can convert to MP3 due to its compatibility and small file size. Transforming a video MP4 to audio is easy, and we do not need any complicated process.
Question 3. Is Convertio worth it?
Most users probably won't. On some computers, we convert image file formats using the free program. It supports a wide range of different image formats and has always been capable of performing any conversion. However, sometimes it fails, and some users have difficulty using it.
Conclusion
Converting MP4 to MP3 with any device is now possible using these eleven tools we have for any medium, such as PC, online, and mobile devices. However, if you are looking for a flexible and easy way to do the process, then you will need to use Apeaksoft Free Video Converter Online, which can give you all the features you need. One more thing about it, it possesses excellent quality outcomes. So there is no way that you reject using it.