Snapchat is a social media platform that grows rapidly, especially among young people. The most appealing feature is that you can share every moment to your families and friends using photos and video clips. Moreover, it will delete your posts later automatically.
However, there are questions around this social channel, for example, how to upload long videos to Snapchat. If you have a great video and want to send it out through Snapchat, taking a clip straight from your video and sending it can be a bit challenge. Don't worry! Here is a step-by-step guide to do so quickly.

Part 1: What you are allowed to upload to Snapchat
By default, you are allowed to share a 10-second video clip to Snapchat. Now, you can record up to a full minute of video at one time. However, Snapchat will split the video into 10-second clips when uploading. Anyway, the video post should not be larger than 2.5MB.
Part 2: How to upload saved videos to Snapchat
If you already capture a video clip that meets Snapchat's policy, you can upload the saved video following the steps below.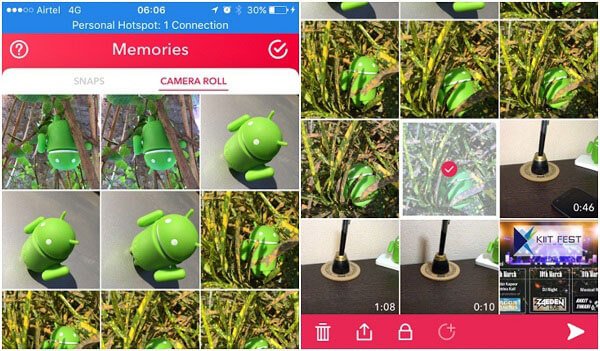 Step 1. Open your Snapchat app and log in your username and password.
Step 2. Swipe up on the home screen to display the Memories screen.
Step 3. Then you will be presented two tabs, Snaps and Camera Roll. The left one will take you to the snap capture screen and the right one will open your camera roll. To upload saved videos to Snapchat, select Camera Roll.
Step 4. Touch the video clip you want to upload and tap the Share icon at the bottom of the screen to upload it to Snapchat.
Note: If you try to upload a saved video that is longer than 10 seconds, Snapchat will not respond to your request. So, you have to make sure that your video clip is 10 seconds or less.
Part 3: How to upload a long video to Snapchat
If you intend to upload a video longer than 10 seconds to Snapchat, you have to produce the video within the Snapchat app. The feature called Multi-Snap in the Snapchat app permits you to take a video up to a minute and upload the clips at one time.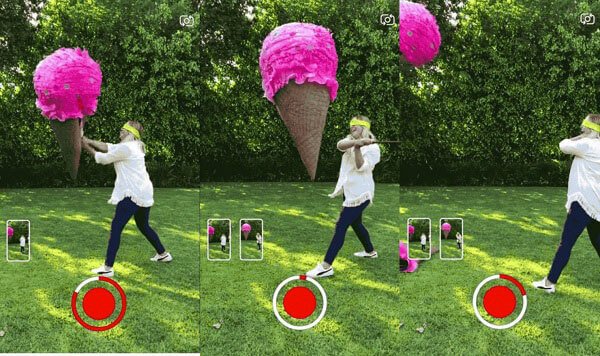 Step 1. Update your Snapchat app to the latest version and open it.
Step 2. Press and hold the round Record button to start capturing a video snap.
Step 3. Once the snap reaches 10 seconds, continue holding the Record button to keep capturing.
Step 4. When you are finished recording, you will be presented to the Preview screen. Snapchat is able to split the video into 10-second clips automatically.
Step 5. Now, you can decorate the snaps with stickers, emoji or remove unwanted ones. Bear in mind that the effect will apply to each snap in the sequence.
Step 6. If you are ready, simply tap the blue Share icon to achieve it.
Part 4: Recommend: Apeaksoft Video Converter Ultimate
You may wonder whether there is any way to upload a long video to Snapchat from your camera roll. Apeaksoft Video Converter Ultimate could meet your need.
Offer multiple ways to compress long videos before uploading to Snapchat.
Optimize and enhance video quality while performing video compression.
Contain extensive video editing tools to get your desired effects.
Output videos for sharing on Snapchat, Facebook, Instagram and more.
Preview videos with the built-in media player in real time.
How to compress a long video for uploading to Snapchat
Step 1: Get Video Converter Ultimate
Install the best video solution on your PC. There is another version for Mac. Click the Add File menu on top ribbon to import the long video you intend to upload to Snapchat.
Step 2: Compress the long video
Then you can compress the video with multiple ways:
Remove unwanted clips: Select the video and click the Clip menu to open it in the edit window. Remove unwanted parts by moving the slider o the timeline.
Change format: Go to the home interface, unfold the Profile dropdown menu and select a lossy video format, such as MP4.
Adjust resolution: Click the Settings button to open the Profile Settings dialog. Then downscale the Resolution to further compress the video file.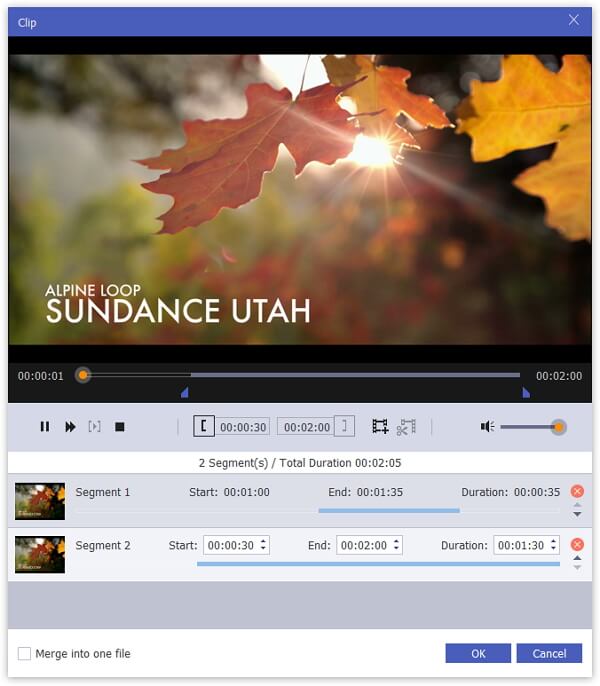 Step 3: Export compressed video for Snapchat.
Drop the destination to save the video by hitting the Browse button. Finally, click the Convert button to start processing the video. When it is done, upload the long video to Snapchat.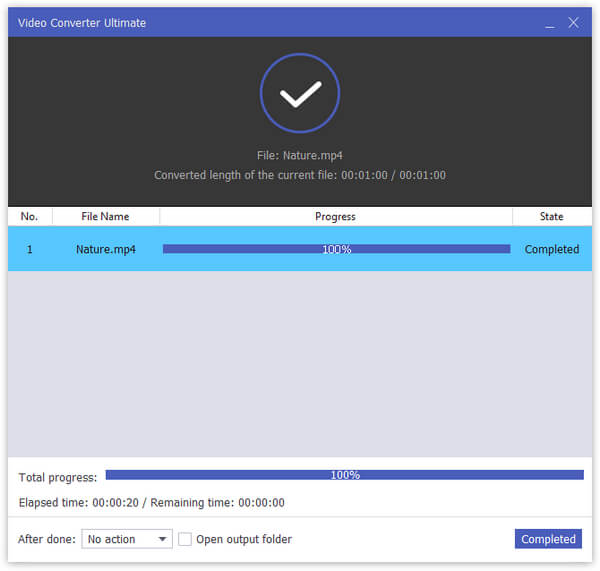 Don't miss: How to Post Live Photos on Facebook
Part 5

: FAQs of Uploading Videos to Snapchat

Can I send videos longer than 1 minute on Snapchat?

Snapchat allows uploading a single video up to 60 seconds long, but you can record and send as many videos as you like in a row.

Can I upload to Snapchat from gallery or camera roll?

Yes, you are able to upload pictures from your gallery or camera roll to Snapchat. Just go to your gallery or camera roll, and select the picture. Then, tap on the share icon and select Snapchat.

Why is my Snapchat not uploading?

It might be caused by the network. If you're not having the connection problem, it may be with the Snapchat itself. You can try updating it to the latest version, and restart the app again.
Conclusion
Now, you must understand how to upload a long video or saved video to Snapchat. Now, Snapchat has introduced the Multi-Snap feature into the app, so you can utilize it to share a video up to a minute at one time. Moreover, we also shared Apeaksoft Video Converter Ultimate to help you compress videos for uploading to Snapchat.