3 Steps to Convert FLAC to MP3
1

Click "Add File" button to download Apeaksoft launcher by following the instructions. It only takes seconds.

2

After the launcher is installed, click "Add File" button again to upload one or multiple FLAC files to this online video converter. Then the output format will be automatically set as MP3.

3

Click the "Convert" button to set the folder to save the converted MP3 file. After you select a folder, your FLAC file will be converted to MP3 format quickly.

FLAC VS MP3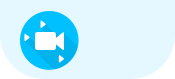 FLAC
1.

FLAC (Free Lossless Audio Codec) is an audio coding format for lossless compression of digital audio. So music in FLAC format keeps all the audio quality of the original source.

2.

Audio sources encoded to FLAC are typically reduced to 50%~70% of their original size, so it's an ideal choice to archive music in FLAC music.

3.

Since FLAC is a lossless audio format, it's highly suitable for transcoding. Whether you want to convert it to another lossless audio format, such as WMA, or lossy format like MP3, no quality will be lost and it can be done numerous times if needed.

4.

Even though FLAC format is more and more popular today, it's not playable in all portable devices.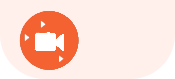 MP3
1.

MP3 (MPEG-1 Audio Layer III or MPEG-2 Audio Layer III) is a coding format for digital audio. It uses lossy data-compression to encode data. So its audio quality is not so good as FLAC.

2.

Music in MP3 format allows a large reduction in the file sizes compared to uncompressed audio format.

3.

MP3 is not suitable for transcoding, because itself is a lossy format, if you convert MP3 to other format, more data will be lost.

4.

MP3 format is the most popular audio format, so it's compatible with almost all devices.
How to Convert FLAC to MP3 with desktop version
The function of this free online video converter is a little single, it just enables you to convert video or audio with very simple operations. If you want to explore more functions in video or audio converting, you'd better use the desktop version of this online video converter, which is Apeaksoft Video Converter Ultimate. You can also convert FLAC to MP3 with this desktop version. Apeaksoft Video Converter Ultimate is compatible with both Windows PC and Mac, you can download the software according to your computer OS.
Step 1. Download and install Apeaksoft Video Converter Ultimate to your computer.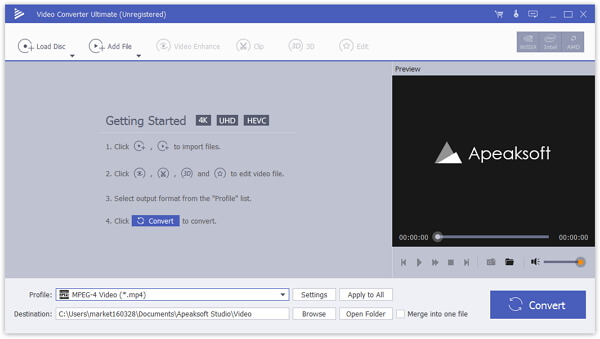 Step 2. Click "Add File" button to upload FLAC file to this software. You can upload one or more FLAC files at the same time.
Step 3. Click the "Profile" button to set the output format as MP3. Then click "Browse" to choose the destination where you want to save the converted MP3 file.