In this post, we are going to share a tutorial on troubleshooting iPhone X/8/8 Plus/7/7 Plus/6/6s/SE/5/4. According to our recent survey, many people still feel confused about reboot iPhone and hard reboot iPhone. Some iPhone users said that they never perform hard reboot on their iPhones. And there are a lot of customers that have asked how to hard reboot iPhone on social media or forum. It is true that reboot iPhone is the first step to troubleshoot on iPhone devices. If your iPhone works abnormally, the technology support will suggest you to try hard reboot first. Considering it is so important, we will share the necessary knowledge about hard reboot iPhone in this tutorial.
Part 1

. Hard reboot vs soft reboot

First of all, what is hard reboot on iPhone? Is it the same with soft reboot? Briefly, soft reboot is to shut down an iPhone from the power off screen and then turn it back on. In other word, when you soft restart your iPhone, it should be working and responding your actions.

On the other hand, hard reboot, which is hardware level, uses the hardware buttons to trigger the process without any tap on screen. So, it is often used to power on an iPhone when it is inaccessible.

Though Apple has never explained the two concepts in any document or on its website, it integrated hardware buttons to perform hard reboot iPhone.
Part 2

. When do you need to hard reboot or restart iPhone

As said before, hard reboot iPhone is usually the starting point of troubleshooting. When do you need to hard reboot your iPhone? Though it cannot resolve all problems on iPhone, we suggest you to try hard reboot in the cases below.
1. iPhone performs slower than before. If your iPhone responds slower or freezes for a few seconds, you can try hard rebooting it.
2. iOS is bricked or crashed suddenly or iPhone turns to black screen. At this time, you can perform hard reboot iPhone to turn your iPhone back on. And then determine what factor causes the problem and take further actions.
3. There is no sound on your iPhone or iPhone gets stuck in headphone mode. When make phone calls, you cannot hear anything or others cannot hear your voice. Or the video play on your iPhone turns to silence. If the Volume buttons cannot get sound back, hard rebooting iPhone may be a proper solution.
4. A certain app stops working or persistently crashes. The first thing you can do is to uninstall the app, hard reboot your iPhone and download it from App Store again.
5. An iPhone cannot connect to a Bluetooth device, Wi-Fi network, cellular or AirPlay. Hard rebooting also works on network settings troubleshooting.
6. iPhone battery runs out too fast. Some software problems and malfunctions consume power fast. And a hard reboot may be able to get rid of such issues.
Part 3

. How to hard restart or hard reboot iPhone

Apple has launched iPhone X in 2017. And users complained that the workflow to hard reboot iPhone X become more complicated. Don't worry! We will tell you how to hard reboot iPhone XS/XR/X/8/8 Plus/7/7 Plus/6/6s and earlier in detail.
1. How to hard reboot iPhone XS/XR/X
On iPhone X, you cannot find the Home button, Power or Sleep/Wake button. Instead, there is a Side button to do the job that the Sleep/Wake button had done.
Step 1. Press and Quickly release the "Volume Up" button on left side of iPhone X. Then repeat this action on the "Volume Down" button.
Step 2. Next, press and hold the "Side" button on right side. If the power off screen shows up, keep holding it. When the Apple logo shows on your screen, let the Side button go.
Step 3. Wait for the startup procedure to complete and go to the lock screen, then enter your PIN passcode to access your iPhone X normally.
Even though Touch ID is enabled on your iPhone X, PIN passcode is the only way to log in after hard reboot iPhone X.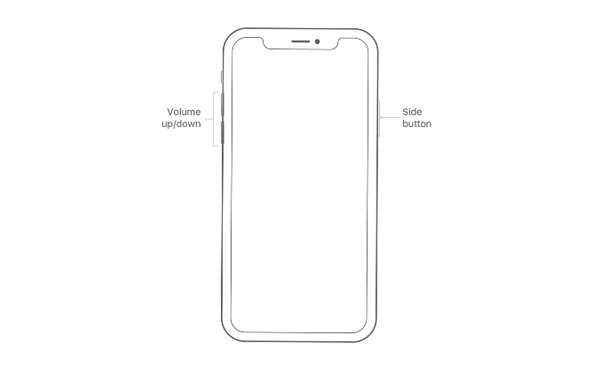 2. How to hard reboot iPhone 8/8 Plus
iPhone 8/8 Plus was released in 2017 as well. Though the design of iPhone 8 is different with iPhone X, the operations of hard rebooting iPhone is similar.
Step 1. Firstly, press the "Volume Up" button on left side of iPhone 8 and quickly let it go. Then do the same thing on the "Volume Down" button next to the "Volume Up" button.
Step 2. Press and hold the "Side" button for a few seconds until you see the Apple logo on screen. Then log in iPhone 8 with your passcode after startup.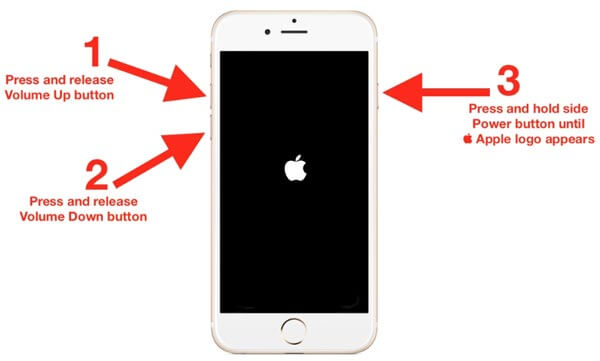 3. How to hard reboot iPhone 7/7 Plus
iPhone 7 is the first generation of iPhone that does not have the round Home button. Apple replaced the Home button with a software based touch button, but the features changed a lot.
Step 1. To hard reboot iPhone 7, hold down the "Sleep/Wake" button. You can find it on the right side of iPhone 7. Then press the "Volume Down" button on the right side together.
Step 2. Once the Apple logo pops up on your screen, let both buttons go.
Step 3. When the startup procedure completes, you will be taken to the lock screen. Then all you need to do is to enter your passcode.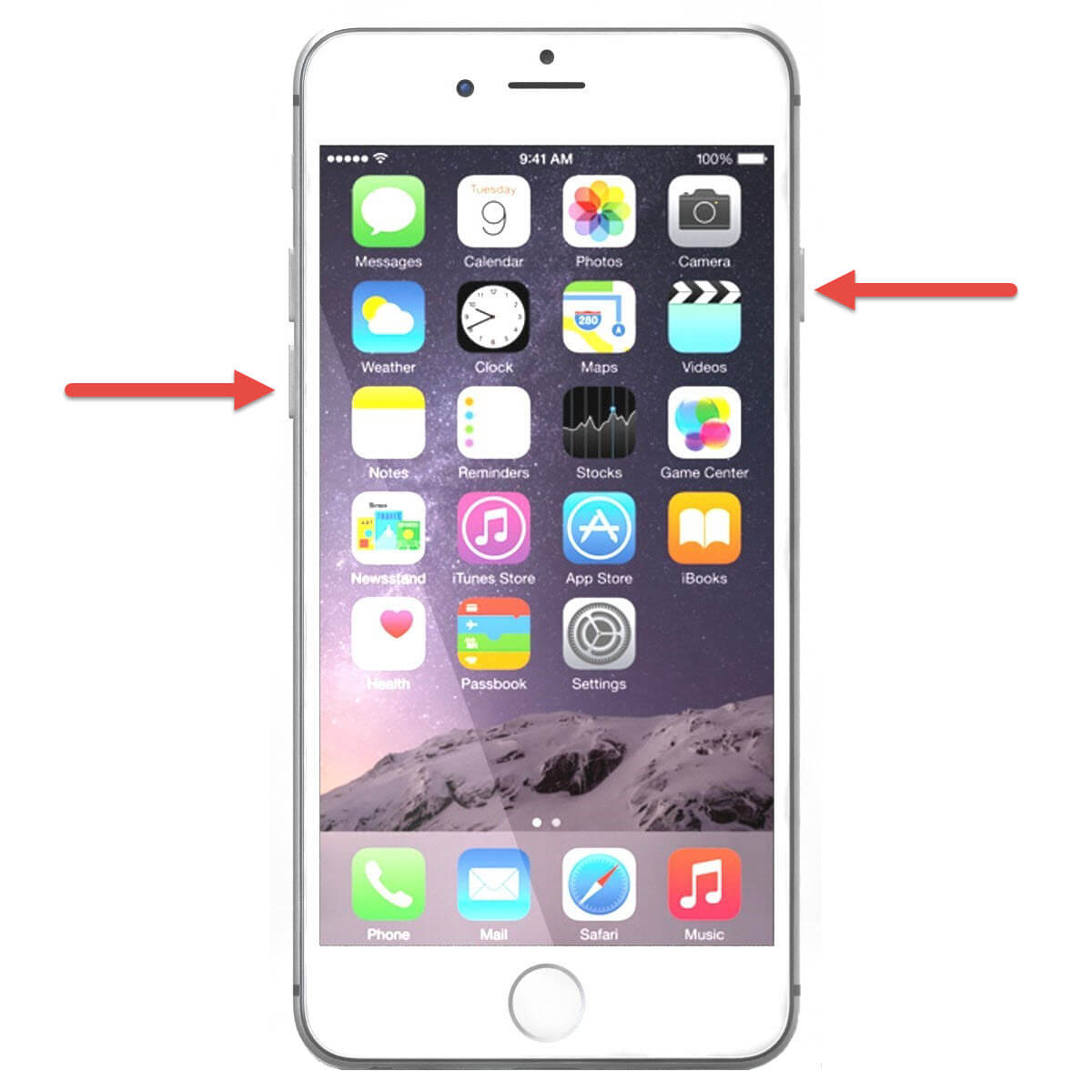 4. How to hard reboot iPhone 6/6s or earlier iPhone
Unlike the latest models, the Home button is the mark of iPhone 6/6s and earlier models. It is involved with many operations on iPhone, including hard reboot.
Step 1. Hold down the "Power" button and then press the "Home" button together.
The Power button is usually on top of iPhone; but for the larger size devices, it is designed on the side.
Step 2. Wait for the Apple logo to show on screen, release two buttons.
Step 3. When go into the lock screen, enter your PIN passcode and log in your iPhone normally. You may also want to know how to factory reset iPhone.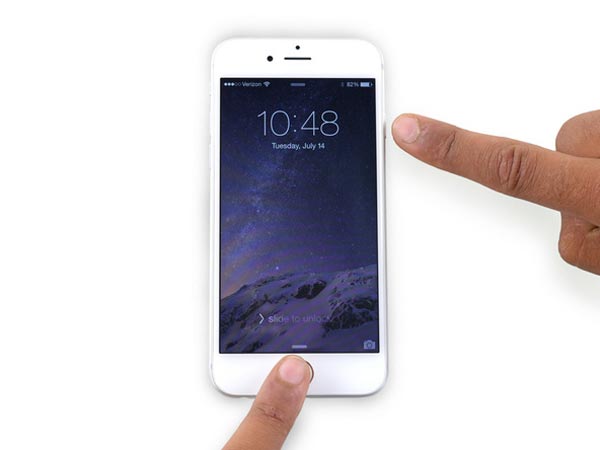 Conclusion
In this tutorial, we have shared all knowledge you should know about hard rebooting iPhone. Now, you should be aware what is hard reboot and when you should perform hard rebooting on your iPhone. Moreover, to help you hard reboot your iPhone correctly, we also showed how to hard reboot iPhone 14/13/12/11/XS/XR/X/8/8 Plus/7/7 Plus/6/6s and earlier in detail. Apple is quickly moving away from the classic iPhone Home button we all know. And that also results in a change of hard reboot on latest iPhone models. Fortunately, you can learn about it in our guides above.