- "Why is my iPhone battery dying so fast all of a sudden? I just charge it few hours ago."
- "When I am watching streaming YouTube videos, the iPhone battery shows 87%. But few minutes later, it goes down to 50% or even lower. Why is my battery dying so fast on iPhone 7? Can anybody help?"
- "I have the S5 for about a year. I do not use it while charging. And I would never use it when it died or was below 30%. But recently it drops so fast. How to fix it? Why is my phone battery dying so fast all of a sudden?"

It is quite frustrating when your iPhone battery drains so fast, especially when you are having phone calls or doing other important tasks. But various reasons will lead your iPhone to low battery quickly. And many users on the internet are searching for the answer for Why is my phone dying so fast. Fortunately, you can read this article to learn why is your iPhone battery draining so fast and how to fix it.
There are many reasons that cause the iPhone battery drain so fast problem. According to large amounts of iPhone users, this article has sorted out the following reasons for iPhone battery drain.
Poor Wi-Fi networks cause iPhone battery drain fast
Reason 1:

Poor Wi-Fi networks

If your wireless network is in poor condition, then your iPhone will keep searching consistently.
Solution 1:

Turn off Wi-Fi or change another cellular network

Change a new and stable Wireless or cellular connection. If not, you can turn off the Wi-Fi searching option to fix iPhone battery drain.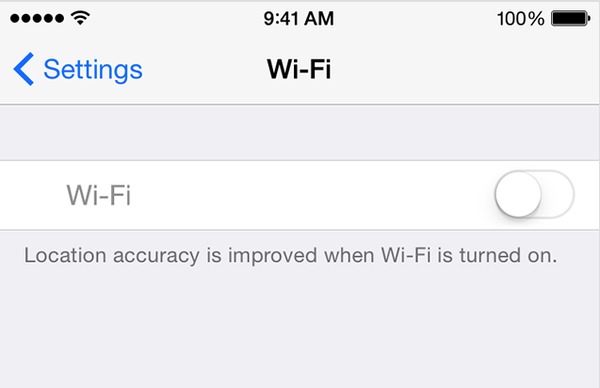 Email isuue lead to iPhone battery drain fast
Reason 2:

Email push notifications

When you set up the built-in mail app, then email push notification is enabled automatically. Thus, you will be alerted of every new email. However, your smart phone stays in constant contact and strains the battery.
Solution 2:

Fix Push mail

Choose "Settings" and select "Accounts & Passwords". Then hit "Fetch New Data" and slide off the "Push" option. After that, you can set fetch to 15 minutes or other settings with ease.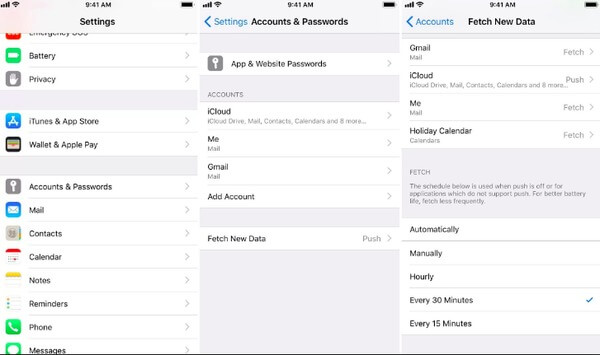 Phone battery drain fast caused by location services
Reason 3:

Location services

GPS technology enables users to track and record the movement throughout the day. However, its location service drains iPhone battery a lot.
Solution 3:

Turn off unnecessary location services

Open "Settings" app to choose "Privacy" and "Location Services". Manage "Share My Location" and "System Services". Otherwise, you can turn off "Location Services" entirely if you are not using.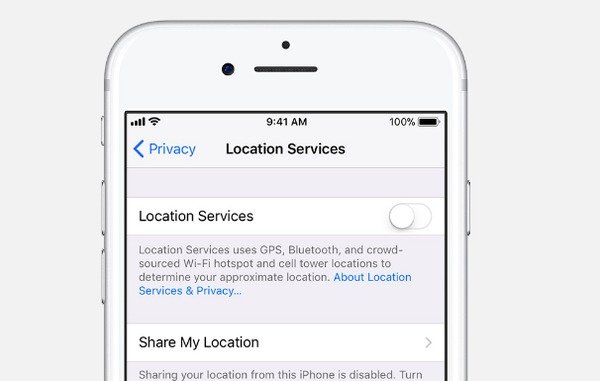 Analytics service wastes some iPhone battery
Reason 4:

Diagnostic and usage information

It is the service that send your usage data to Apple regularly. As a result, your iPhone battery is draining fast.
Solution 4:

Don't send iPhone analytics

Turn to "Settings" to access "Privacy" and "Analytics". Find options of "Share iPhone Analytics", "Analytics Data" and "Share iCloud Analytics", and then turn them off to fix iPhone battery draining so fast all of a sudden.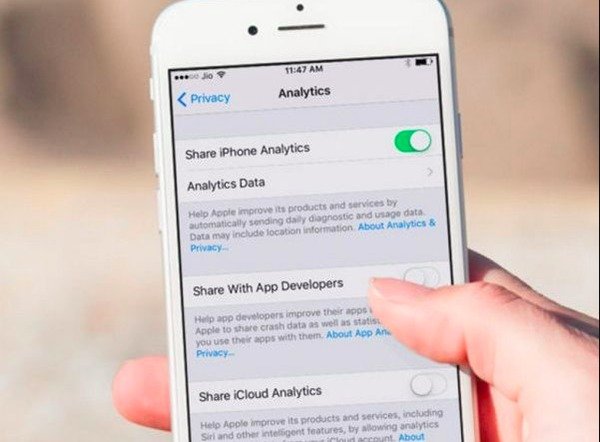 Suspended apps drain iPhone battery quickly
Reason 5:

Suspended apps

Press Home button to return to its Home screen does not mean you have closed those applications completely. Actually, they are just suspended and still drain your battery life without notice.
Solution 5:

Close Applications completely

Double tap your Home button to access the multitasking menu, or you can call it as App Switcher. Thus, you can swipe off unwanted apps to free up iPhone battery and save more battery juice.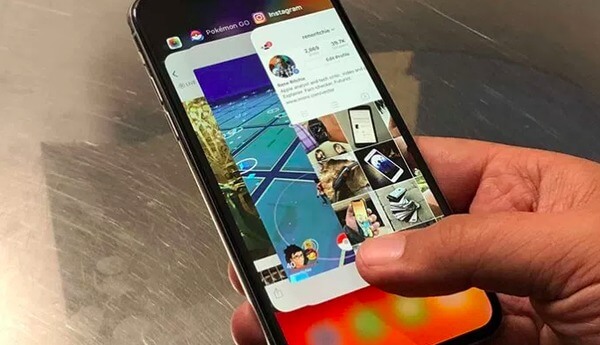 Battery-draining apps make iPhone battery drain fast
Reason 6:

Battery-draining apps and activities

If you raise the question "Why is my iPhone battery dying so fast all of a sudden?" after watching steaming movies or overdoing iPhone battery drain apps for hours, then there is no doubt that your iPhone battery drains too fast.
Solution 6:

Do not overuse your iPhone

You need to avoid watching videos, playing graphics-heavy games and doing other data-intensive activities with your iPhone for a long time.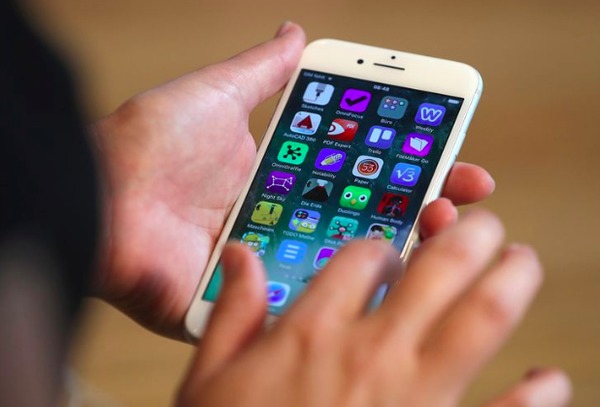 Low versions of iOS and apps drink iPhone battery
Reason 7:

iPhone operating system isn't up to data

If your applications and OS version has not been updated for a long time, then the iPhone battery drain problem can be caused.
Solution 7:

Upgrade iOS to the latest version

Open the App Store to update all available applications. You should also check software update to install the latest iOS 12 version. As a result, it can fix many bugs that may cause iPhone battery drain too fast problem automatically.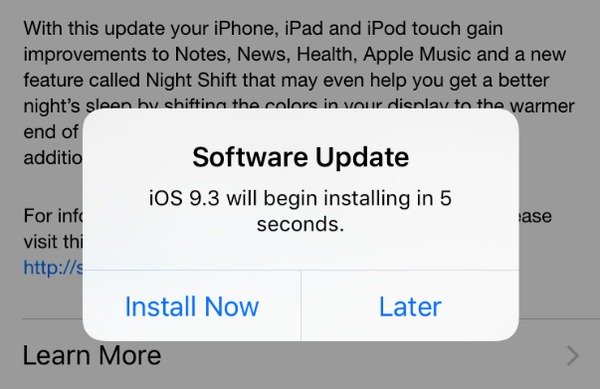 Background apps run too much phone battery
Reason 8:

APP connection in the background

There are many applications running in the background even though you do not use them. They waste not only your iPhone battery but also the wireless data connection to maintain the normal activities.
Solution 8:

Turn off background APP refresh

Locate "General" option and turn off certain apps from the "Background App Refresh" option. It is also a good way to check other iPhone battery drain fast errors.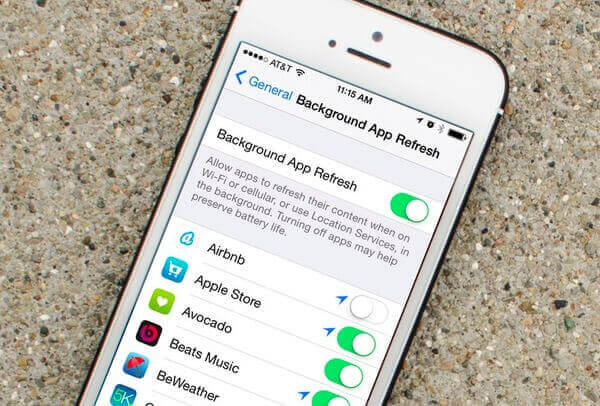 System errors make iPhone battery drop fast
Reason 9:

iPhone system errors

The iOS system errors can drain your battery all of a sudden as well. For instance, your iPhone is non-responding or stuck at certain screen, which causes iPhone battery drain too fast.
Solution 9:

Fix iOS to Normal

Apeaksoft iOS System Recovery is your best choice to fix iPhone to normal state without data loss on Mac or PC. In addition, it is fully compatible with iOS 12/11 and the latest iPhone XS Max/XS/XR/X/8 Plus/8/7 Plus/7/SE/6S Plus/6S/6 Plus/6/5S/5C/5/4S, etc.
Fix various iOS system issues like iPhone/iPad stuck on restart loop, update, frozen, recovery mode, Apple logo, etc.
Repair iOS system only without putting your device at risky.
Support the latest iOS 16 and iPhone 14/13/12/11/XS/XR/X/8 Plus/8/7 Plus/7/SE/6s Plus/6s/6 Plus/6/5s/5c/5/4S, iPad Pro, iPad Air, iPad mini, iPod and more.
Easy to use and safe enough to cause no data loss during iOS system repairing.
Download for Win
Download for Mac
Step 1. Run iOS System Recovery
Free download and install the iPhone system repair software, launch it and choose "iOS System Recovery".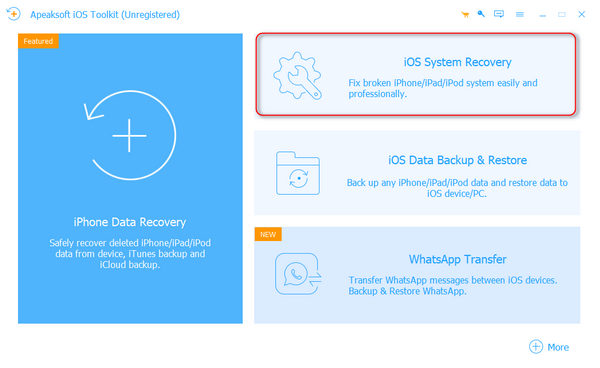 Step 2. Connect iPhone to PC
Use a lightning USB cable to connect iPhone to your computer. Read and confirm items before performing iPhone system recovery. Hit "Start" button to fix a disabled iPhone or frozen iPhone.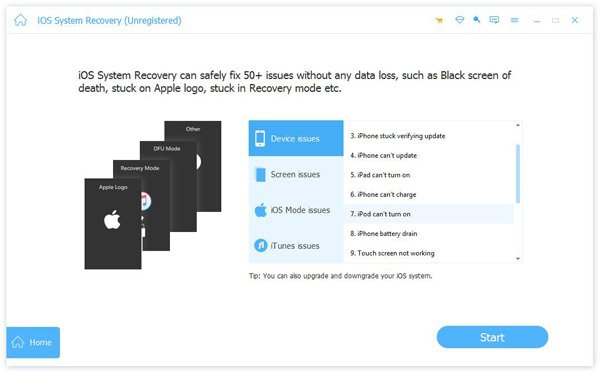 Step 3. Enter into DFU mode
Follow the on-screen instruction to put your Apple device into DFU mode step by step. After that, iOS System Recovery can detect your iOS data successfully.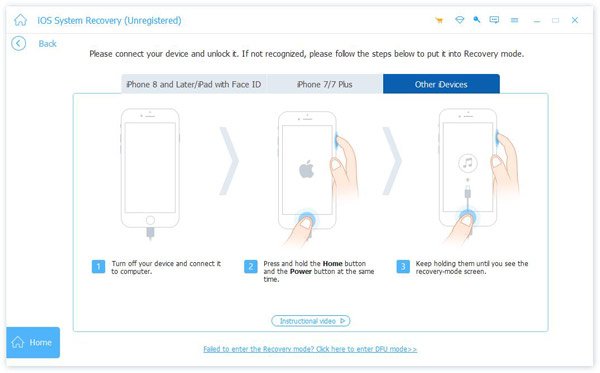 Step 4. Check detected iPhone information
You can select your iPhone model and exact information about your iOS device manually.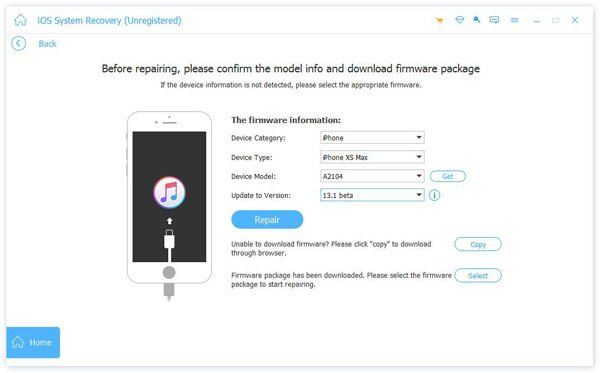 Step 5. Fix iPhone system problem
Press "Repair" button to start downloading plugins and repairing iOS system automatically. You can see the whole process by its progress bar.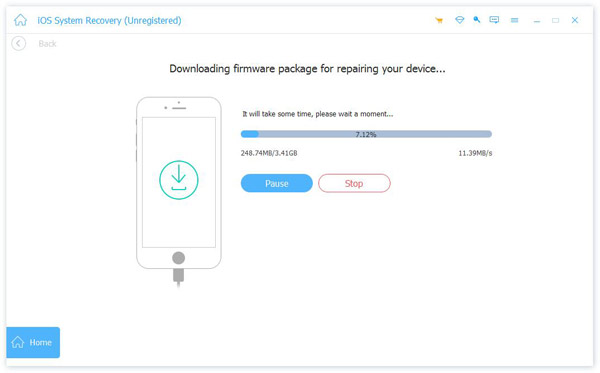 Later, you can also fix iPhone 6/7/8/X battery draining fast all of a sudden and other iOS models safely and quickly.
Hardware issues let phone battery drain fast
Reason 10:

Hardware issues

If above reasons cannot explain why is your iPhone battery draining fast all of a sudden, then it could be the fault of your iPhone battery itself.
Solution 10:

Apple Store battery test

You can go to the local Apple Store to fix the iPhone battery drain problem. Otherwise, you can repair or improve iPhone battery life by seeking help from repair shops and mail-in services.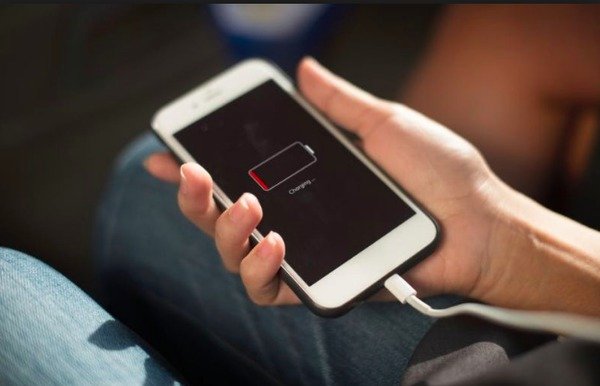 Don't Miss: Gold standard guide to calibrate iPhone battery on iPhone XS/XR/X/8/7/6/6s
FAQs of iPhone Battery Draining
How do I stop my iPhone battery from draining so fast?
You can turn down the screen brightness, turn off the Wi-Fi connection, lose the location services, reduce push notifications for apps, and more.
Why is my iPhone battery draining when not in use?
You can check whether if you have turned on location services. That's because location services will also drain your battery.
Is it worth replacing the iPhone battery?
If your iPhone is being throttled due to battery health, getting a new battery is a great choice.
All in all, you can use above iPhone battery drain solutions to fix and improve iPhone battery life with ease. In addition, most ways are also available for Android battery draining fast fix. So next time you have similar problems with your phone battery, you can try those methods to fix the problem directly, instead of asking "Why is my battery draining so fast all of a sudden?" without knowing why.