Though iPod is one of the flawless devices without many bugs or glitches; there is one issue that is really annoying for some iPod Touch users, their iPod keeps restarting. To help you enjoy music smoothly, we are going to show you the knowledge you should know about iPod keeps restarting.
The article explains the different factors that might cause iPod to keep restarting. You can always find the best one solution about how to fix iPod from the article. Just check out the detailed solutions from the article now.

Part 1

: Why my iPod keeps restarting?

Why my iPod keeps restarting with battery remain? The answer is a bit complicated, which covers several areas.
1. Hardware issues, such as faulty battery, poor connection between lightning cable and charger, broken cable and more.
2. Outdated iOS version. If you are still using iOS 7 on your iPod Touch, the outdated iOS version may be responsible for this problem.
3. Software errors. For example, there is not enough space for iOS to work normally.
4. App bugs. If you install the app with bug, iPad keeps restarting to warn you there is something wrong.
5. Virus and malware. Though it is rare, iOS may be attacked by virus or malware as well.
Part 2

: Back up your iPod first

Before trying to fix iPod keeps restarting, you'd better create a backup for your iPod. Many people save favorite music and playlists in iPod. Avoiding data loss, you should choose an excellent iPod backup tool, such as Apeaksoft iOS Data Backup & Restore. The biggest benefit is to simplify the process of iPod backup.

Step 1. Install the iPod backup tool to your computer

Get the best iPod backup tool installed on your PC. If you are using MacBook, download the Mac version. Use the Lightning cable to connect your iPod to the computer. Launch the program and it will recognize your iPod automatically.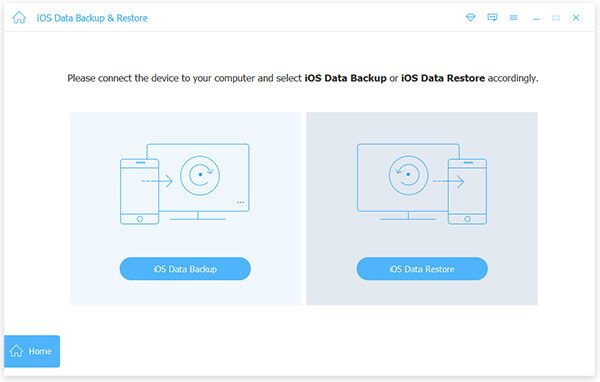 Step 2. Set for iPod backup
Click the "iOS Date Backup" button on home interface; then you will have two options, "Standard backup" and "Encrypted backup". If select the former and click "Start" button, you will be taken into the data type window. The latter option asks you to drop password to continue. Select all data types or all to move on.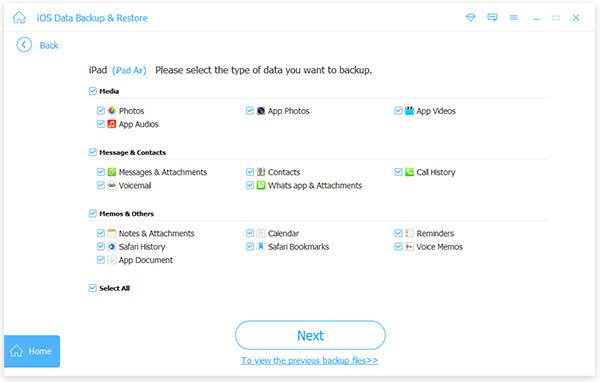 Step 3. Back up iPod in one click
If you are ready, click "Next" button to create a backup for your iPod on the computer. After backup, you can view iPod data on computer at any time.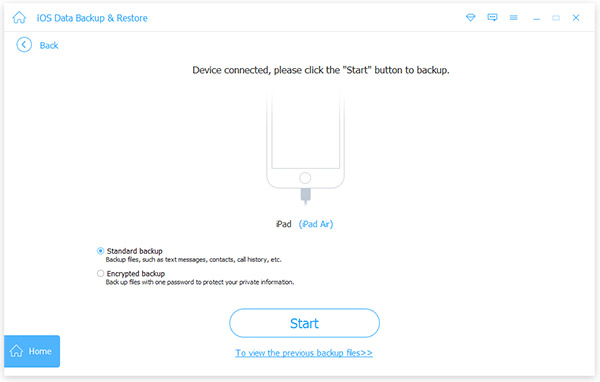 Part 3

: How to fix "iPod keeps restarting"

To fix iPod keeps restarting, you can feel free to try the common troubleshooting below successively, if you have backed up your iPod.
Solution 1

: Update Software

There are two ways to update software for iPod.

1. Update iOS on iPod: Open to the Settings app and go to "General" > "Software Update" to check if any software update is available. Then click Install Now to download and install the latest update to your iPod.

2. Update iOS for iPod with iTunes: Connect your iPod to your computer using Lightning cable, open your iTunes, go to "Device" > "Summary", click "Check for Update" button and follow the onscreen instructions to update iOS for iPod.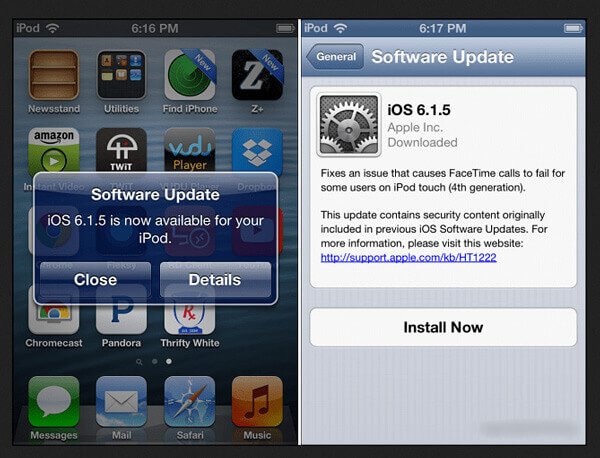 Solution 2

: Update apps

To update apps on your iPad, you can go to "Settings" > "iTunes & App Store" and turn on the "Updates" option by toggling the switch. If prefer to update apps manually, you can follow the steps below.

Step 1. Start the App Store app on your home screen and go to the "Updates" tab.

Step 2. Tap the "Update" button next to each app to update apps on your iPod manually to fix iPod keeps restarting itself.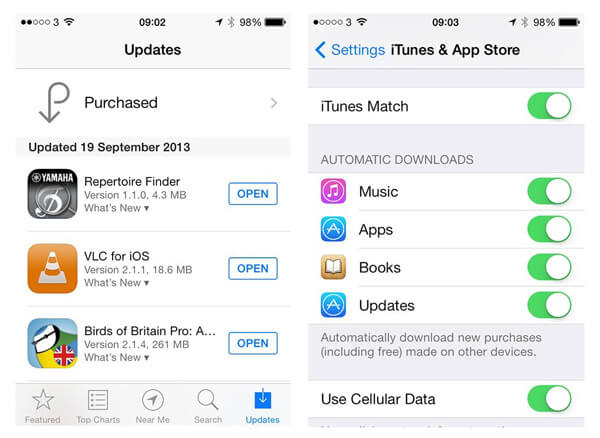 Solution 3

: Check for faulty app and remove it

Step 1. Run the "Settings" app and locate to "Privacy" > "Analytics" > "Analytics Data". Here you can discover the faulty app.

Step 2. To remove the faulty app, back to your home screen, press any app for a while until go to editing mode, tap the "Cross" icon and then hit "Delete" to remove it from your iPod. Or you can go to "Settings" > "General" > "Usage" > "Manage Storage", select the faulty app and tap Delete App to uninstall it.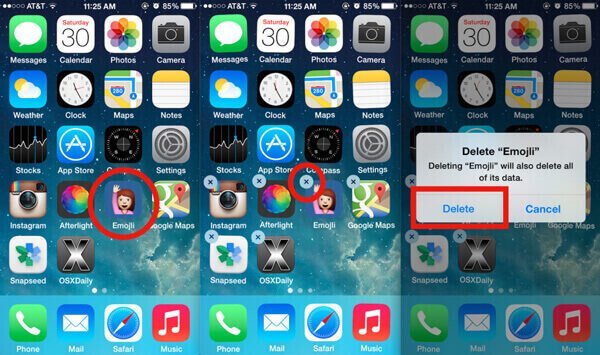 Solution 4

: Reset all settings

Step 1. Go to the reset screen by tap "Settings" > "General" > "Reset" successively and then select the "Rest All Settings" option.

Step 2. Hit "Rest All Settings" again on the confirmation dialog to start canceling personal settings on your iPod.

Step 3. When it is done, reboot your iPod and log in your password to check whether the problem of iPod keeping restart disappears.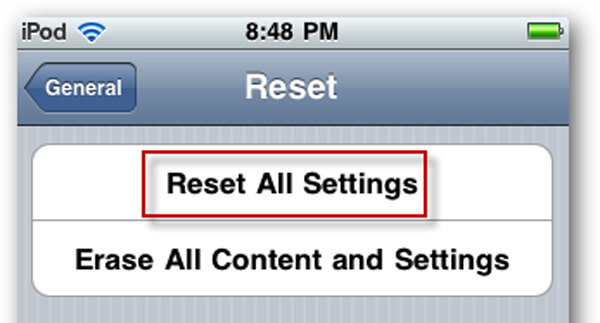 Solution 5

: Remove SIM card

The latest iPod Touch models support both Wi-Fi network and cellular connection; however, if there is something wrong with your SIM card, the connection between your iPod and the wireless carrier cannot work as usual. That may cause your iPod keeps restarting as well.

The troubleshooting is simple: power off your iPod, use a paperclip or SIM eject tool to remove the SIM card, restart your iPod to check if the problem is resolved.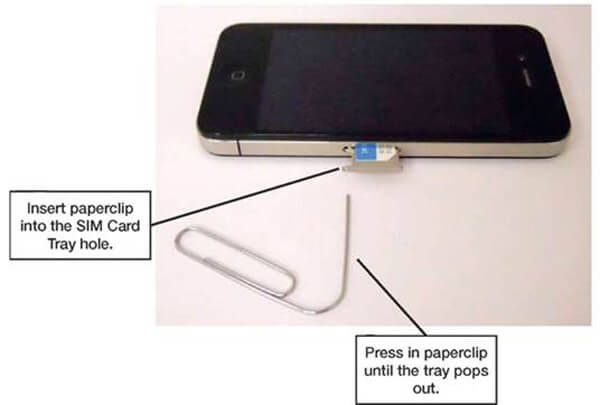 Solution 6

: Clean up iPod

Step 1. Head to "Settings" > "General" > "Usage" > "Mange Storage" to discover the apps take up your memory.

Step 2. Go to each large app and clean cache data separately.

Step 3. Double click the Home button to turn into the multitasking screen. Tap the cross icon on each task to unload the app running in background.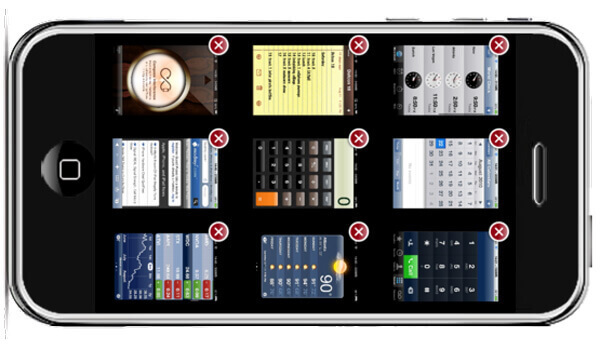 Solution 7

: iPod keeps restarting when charging

In some cases, iPod keeps restarting when charging. It is possible that the battery, charge port, Lightning cable or charger is broken.

You can try to check and reconnect these accessories. If it is not working, go to the nearest Apple Store and replace the broken accessory.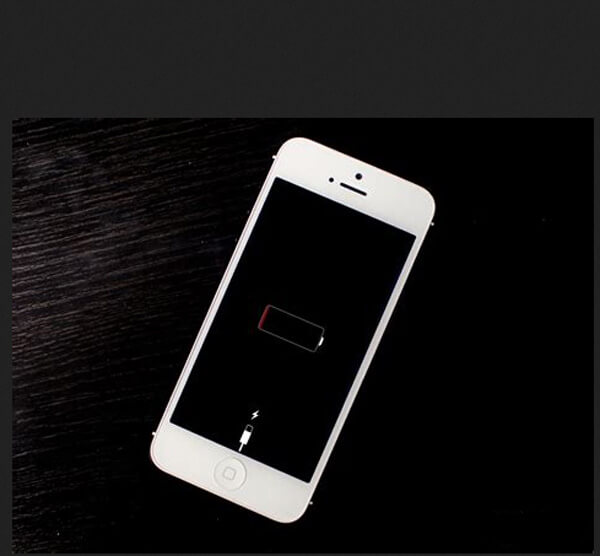 Solution 8

: Hard Reset

Step 1. If your iPod keeps restarting, go to "Settings" > "General" > "Reset" and tap the "Erase All Content and Settings" option to reset iPod.

Step 2. When warning dialog pops up, select the erase option to start removing all personal data on your iPod.

Step 3. When it is complete, your iPod will reboot and show the welcome screen.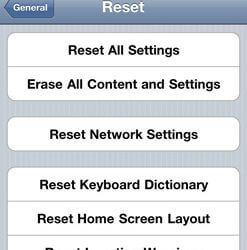 Solution 9

: Restore iPod using iTunes

Step 1. Hook up your iPod keeps restarting to your computer and launch the iTunes.

Step 2. Press the "Device" icon at upper left corner after it detects your device and then hit "Summary" tab on left sidebar.

Step 3. Then click the "Restore iPod" button and hit "Restore" on the popup dialog to start troubleshooting.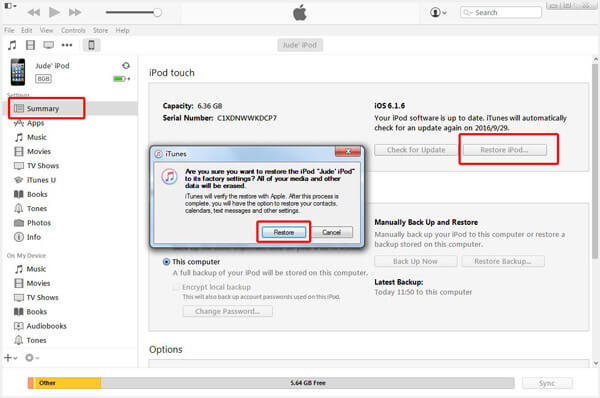 Don't Miss:
How to Fix iPod Stuck on Apple Logo
How to Fix iTunes Not Recognizing iPod
Conclusion
It is frustrating when your iPod works abnormally. You may worry that it is broken, but that is not necessarily the case. We all know that iPhone sometimes keeps restarting and common troubleshooting usually fixes the problem. The same is true for an iPod. And we hope the troubleshooting above is able to help you get rid of iPod keeps restarting.