I usually shared my location with my friends in Snapchat, but sometimes it did not work and my location did not appear, how to fix this problem?" Recently, Snapchat announced to introduce real-time location sharing. For instance, it is meant to be used as a temporary buddy system while friends or families are en route to date or headed home. Since it is a new feature, many users reported that Snapchat's location is not working on their devices. Here is our troubleshooting.

Snapchat Location not Working
Part 1: Why Snapchat Location Is Not Working?
The common reasons why Snapchat location not working include:
1. The Snapchat location filter is not working due to not being available to your region.
2. You have disabled the location access of Snapchat.
3. The network is poor.
4. You set up to hide your location from others.
5. There is something wrong with your software.
Part 2: Common Ways to Fix Snapchat Location Not Working
Way 1: Check Your Network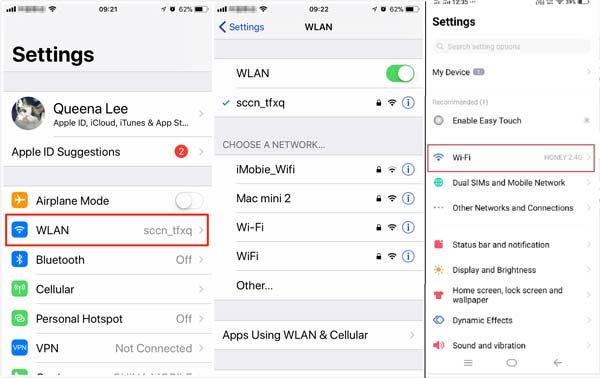 Snapchat is a mobile social network. It requires a good internet connection to perform a variety of tasks including displaying your location. If you are using cellular and Snapchat location is not working, try a Wi-Fi network instead.
Way 2: Re-open Snapchat
The easiest solution to getting rid of the Snapchat location not working is re-open your app. It can resolve this problem effectively especially when your Snapchat or device gets stuck in a certain mode.
On Android: Deep press your Snapchat app, touch App Info, and choose Force Stop. Reboot your Android phone, and fire up the app.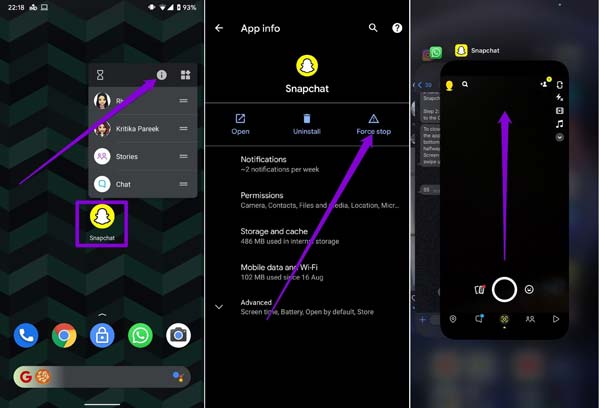 On iPhone: Enter the multi-task screen with gestures or AssistiveTouch. Move the Snapchat app out of your screen, restart your iPhone, and open Snapchat.
Way 3: Update Snapchat
As mentioned previously, the live location feature is new and only available to the latest update. If you are using an old version, Snapchat location won't work at all. The solution is simple, updating your app right now.
On Android: Go to your Play Store, head to My apps & games in the settings screen, find Snapchat, and tap Update.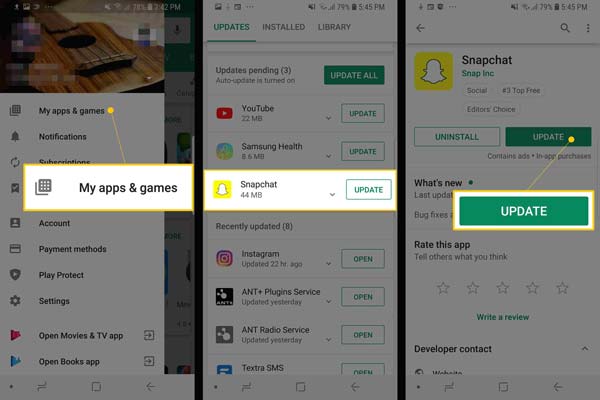 On iPhone: Open the App Store app, and enter the Updates screen. If there is an update for Snapchat, tap the Update button.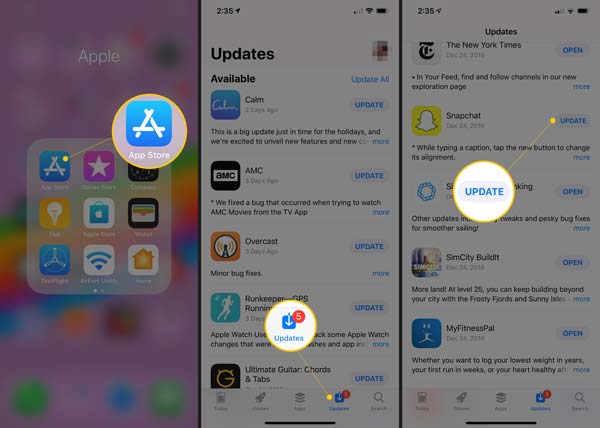 Way 4: Permit Snapchat to Access Your Location
Snapchat uses the location service on your smartphone to display where you are. Therefore, you must enable this feature if the Snapchat location is not working. The workflow is a bit different on iPhone and Android devices.
On Android: Open the Settings app, go to the Apps or relative screen, tap Snapchat and press Permissions, toggle on Location.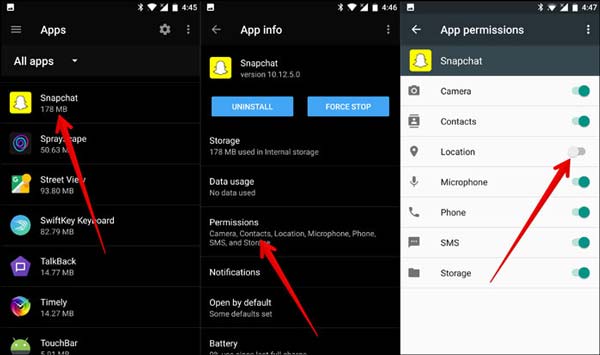 On iPhone: Run the Settings app, find and tap Snapchat, choose Location, and select While Using.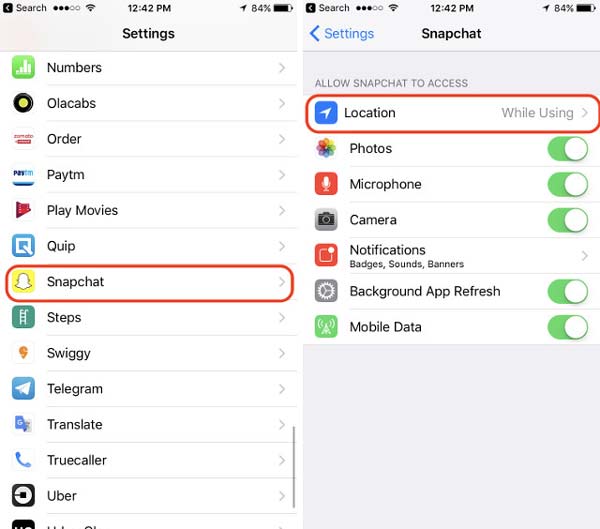 Part 3: Advanced Way to Fix Snapchat Location Not Working on iPhone
In some cases, the Snapchat location is not working because of software issues. Average people cannot resolve them. Fortunately, Apeaksoft iOS System Recovery is an easy solution to fix this problem.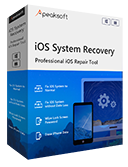 4,000,000+ Downloads
Fix Snapchat location is not working on iPhone.
Easy to use with no technical skills.
Resolve software issues in various modes.
Available to a wide range of iPhones and iPads.
How to Fix Snapchat Location Filter Not Working on iPhone
Step 1 Connect iPhone
Install the iPhone repair tool on your computer and launch it. Plug your iPhone into the same computer with a USB cable. The tool will detect your iPhone immediately.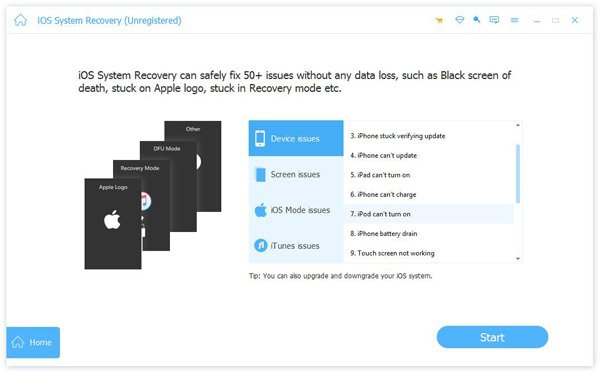 Step 2 Fix Snapchat location not working
Click the Start button, hit the Question icon, and follow the instructions to put your iPhone into Recovery Mode. Set the iOS model and other information of your iPhone. Press the Download button to get the proper firmware. After downloading, the tool will fix the Snapchat location not working automatically.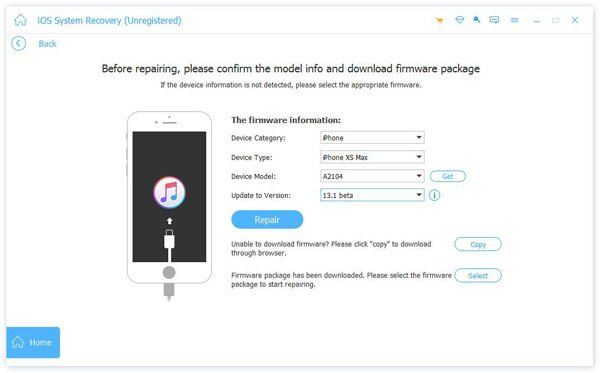 Further Reading:
How to Resolve Snapchat Crashing
How to Fix Snapchat Camera Not Working
Part 4: FAQs about Snapchat Location Not Working
How to hide location in Snapchat?
Open Snapchat, tap Camera, Friends, and Discover, and press the magnifying glass icon. Choose Map and the cog icon. Then set your location to Ghost Mode.
What is Snapchat Geofilter?
Geofilters are special overlays for snaps that can only be accessed in certain locations. They are similar to digital stickers.
Why is SnapMap not working?
The most common reason that SnapMap not working is a product update or a phone setting. You can fix this problem by updating your app and mobile device.
Conclusion
Now, you should understand what you can do when Snapchat location is not working on iPhone or Android phones. The common solutions are easy to perform. If you have tried all of them but the problem persists, Apeaksoft iOS System Recovery is the ultimate solution to resolve it. Moreover, the tool is pretty easy to learn. More questions? Please feel free to contact us by leaving a message below this post.