As technology developing, it becomes more convenient to access iPhones using biometrics identification. However, every coin has two sides, so does advanced technology.
It makes people easier to forget password and disable their iPhones due to input wrong passwords too many times.
"My iPhone is disabled, is there anything I can do to undisable an iPhone without iTunes?"
Such questions are common on social networks and forums. The answer is yes, there are several ways to undisable an iPhone without iTunes, such as Find My iPhone and Siri.
In this tutorial, we are going to tell you how to undisable an iPhonewithout losing data.
Part 1

: How to undisable an iPhone with iPhone Unlocker

It is panic to use the disabled iPhone, because it is in good state but you can unlock it to access all the data within it. For undisabling iPhone, the easiest way is to remove the password and set a new password to unlock it.

Apeaksoft iOS Unlockeris the software to fix disabled iPhone and unlock your disabled iPhone from various password types like Touch ID, 6-digit, 6-digit, etc. Moreover, no matter how many minutes your iPhone is disabled, it can break that and remove the password immediately.

Recommendation
Remove locks from Face ID, Touch ID, 4-digit, 6-digit, customized numbers and alphanumeric code.
Remove the existing Apple ID so that you create a new one.
Recover Screen Time password or wipe the password to use iPhone without limits.
Compatible with all iOS devices like iPhone 14/13/12/11/XS/XR/X/8/7/6, etc. iPad Pro, iPod touch, etc.
Now, let's see how to undisable iPhone.
Step 1. Connect disabled iPhone
Free download iOS Unlocker to your computer. Install and run it immediately.
Connect your iOS device to computer via a USB cable. Choose Wipe Passcodemode and click the Startbutton to continue the steps.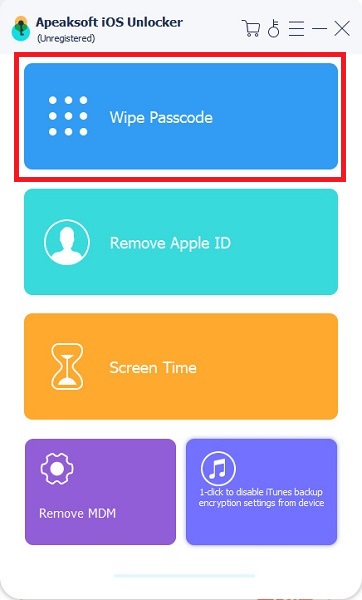 Step 2. Confirm device information
Then the information of your iOS device will be detected automatically. Modify it once the detected information is not correct, and click the Startbutton to proceed.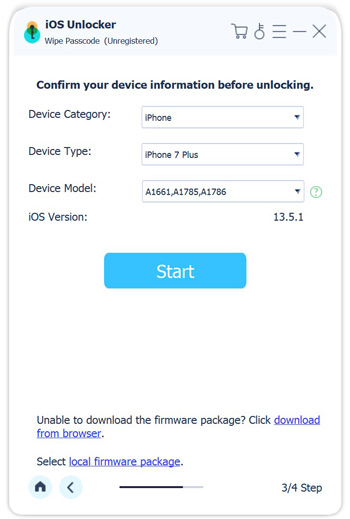 Step 3. Download iOS firmware
Then this program will download the iOS firmware from Apple server. It will take some time to complete the download process and you just need to wait it and keep your computer connected with the Internet patiently.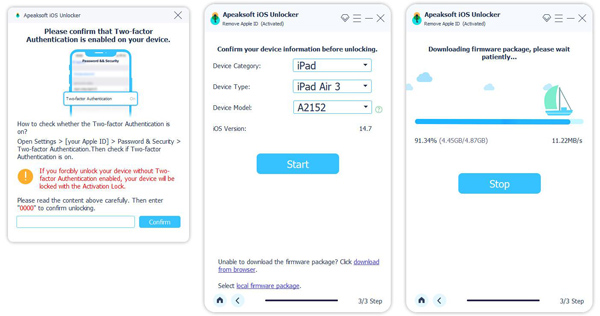 Step 4. Unlock disabled iPhone
After the firmware download is complete, click the Unlockbutton and input 0000. After that, click Unlockto start unlock the disabled iPhone.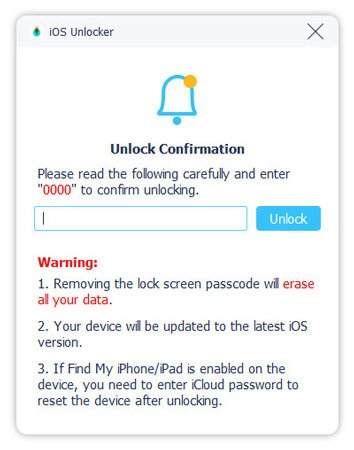 Then your disabled iPhone will be normal and you can create a new screen-lock password to use it.
Part 2

: How to undisable an iPhone with iOS System Recovery

To undisable an iPhone without iTunes, you may need an excellent tool, such as Apeaksoft iOS System Recovery. Its benefits include:
1. Easy to use. It is able to undisable an iPhone without iTunes in one click.
2. Recovery mode and DFU mode. This program allows you to fix various iPhone problems in recovery mode or DFU mode, even though your iPhone is no service, crashed or broken.
3. Lossless repair. iOS System Recovery has the capacity to fix iPhone problems without data loss.
4. Higher compatibility. This program supports all iOS devices, including iPhone 14/13/12/11/XS/XR/X/8/7/6, etc.
5. Work on Windows 11/10/8/8.1/7/XP and Mac OS.
In a word, Apeaksoft iOS System Recoveryis the best way to undisable an iPhone without iTunes.
Step 1. Connect disable iPhone to iOS System Recovery
Download and install the right version of the best disabled iPhone fixing tool to your computer based on your operating system. Connect your iPhone to the computer using Lightning cable and launch iOS System Recovery. Click " More tools" on left sidebar and then select " iOS System Recovery" in the toolbox.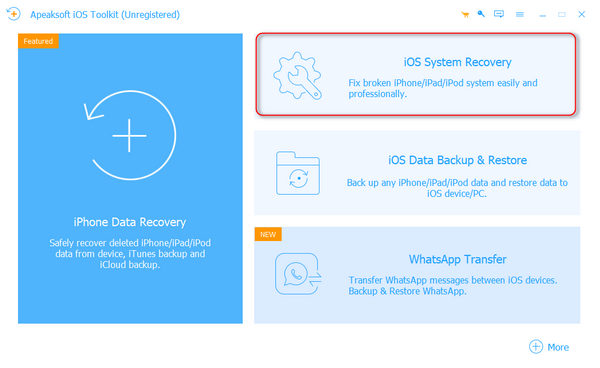 Step 2. Boot your iPhone to DFU mode
Read the information on the window carefully and click the "Start" button to start diagnosing the disabled iPhone. Click "Question" button and follow the on-screen instuctions to put your iPhone into the Recovery modeor DFU mode.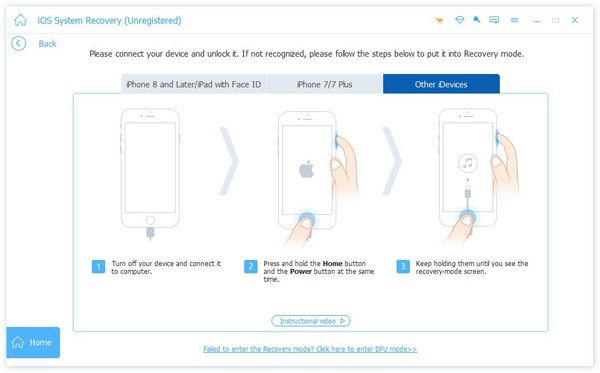 Step 3. Undisable iPhone without iTunes
On the info window, select the iOS version, device model and other info based on your situations. If you are ready, click the " Download" button to get the firmware. After it is downloaded, the program will start fix your disabled iPhone. When it is complete, reboot your iPhone and set a new password.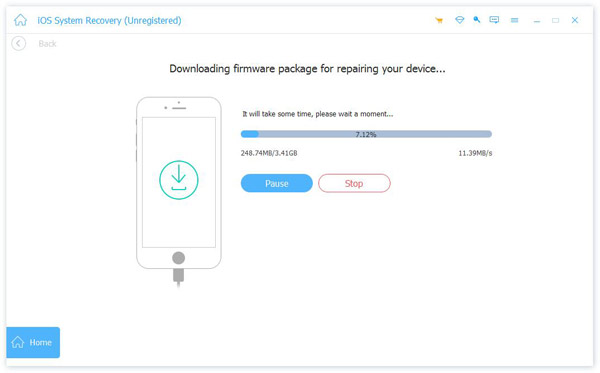 You may also want to know: iPhone water damage repair - easy ways to check and fix water damaged iPhone
Part 3

: How to undisable an iPhone with Find My iPhone

Though iTunes is a useful tool to resolve the disabled iPhone, it is not the only way to fix this iPhone problem. You may discover that most guides related to fix iPhone problems tell you to restore iPhone with iTunes.

Actually, Apple's Find My iPhone feature is one of the most widely used methods to undisable an iPhone without iTunes. This feature is web-based and not necessary to install anything on your computer.

Of course, there are some prerequisites if you want to use Find My iPhone feature. Firstly, you have to turn on Find My iPhone feature on your device. Moreover, it is only valid when your iPhone connects to Internet.

Step 1. Input icloud.com in the address bar of your browser and log in with your Apple ID and password. Choose "Find My iPhone" on the home page to open the Device page. It will display all the devices linked to your Apple ID. Pick your disabled iPhone on the list to continue.

Step 2. Then your iPhone will be displayed on the map. There are three options in Find My iPhone page, Play Sound, Lock and Erase iPhone. To undisable an iPhone without iTunes, you have to erase all settings on your iPhone, including the password. Click the "Erase iPhone" and confirm it.

Step 3. Wait for the process to finish, you can reboot your iPhone and set up it as a new device.

If your iPhone does not connect to Internet, the command will be trigger once it is online. This way not only erases iPhone lock and customized settings, but also personal files and date on your device, so we suggest you to create a backup for your iPhone before erasing.

Though you can undisable your iPhone, you also lost data on iPhone. If you did backup, just read this post to restore iPhone from iCloud or iTunes backup.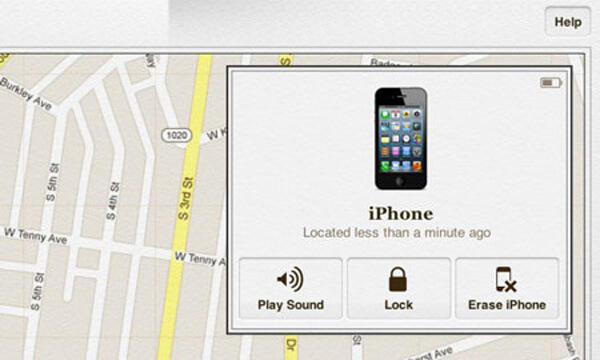 Part 4

: How to undisable an iPhone with Siri

Siri is the artificial intelligent assistant on iOS devices. Though many users complained that Siri is not smart at all, it has many useful features, including undisable an iPhone without iTunes. Some experts believed that it is a loophole in iOS. Anyway, you can fix the disabled iPhone problem using this technique. Unlike Find My iPhone, Siri will not delete any data on your device and access your iPhone bypass the lock screen. This way works on iOS 8.0 to 16.

You may need: Siri is not working.

Step 1. Press the round "Home" button on your device to evoke Siri and ask "What time is it?" Or other questions to display the clock. Tap on the clock icon when Siri shows you the time.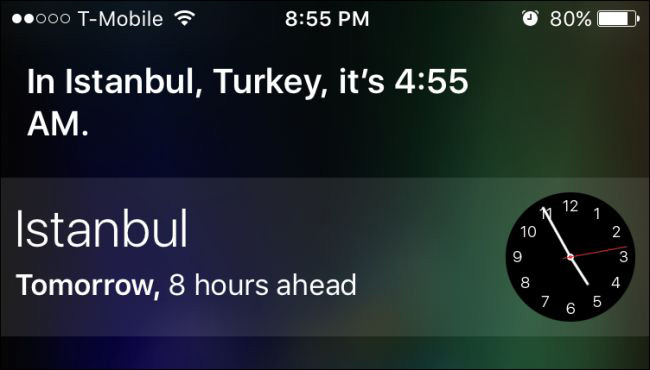 Step 2. When you are taken in to the clock screen, go to the "World Clock" tab and tap the "Plus" icon at upper right corner to add another clock.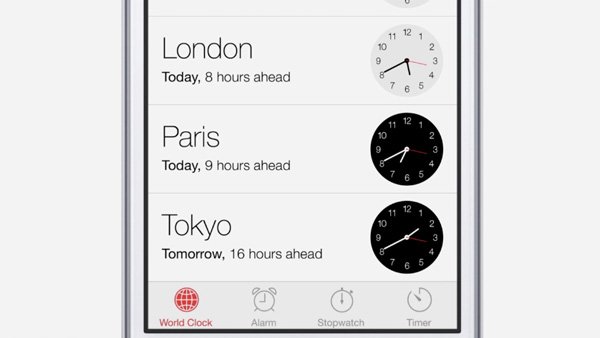 Step 3. On the Choose a city screen, input anything in the box and touch the "Select All" option. Then you will be presented four options, Cut, Copy, Define and Share. Select "Share" to move on.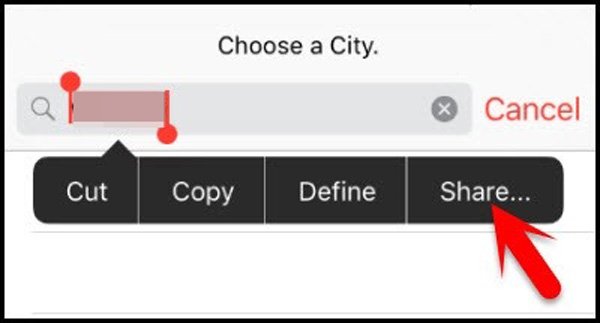 Step 4. Tap the "Message" icon on the sharing options screen to open the "Message" app. Input something in the "To" box and press the "return" button on your virtual keyboard to highlight the content in the "To" box.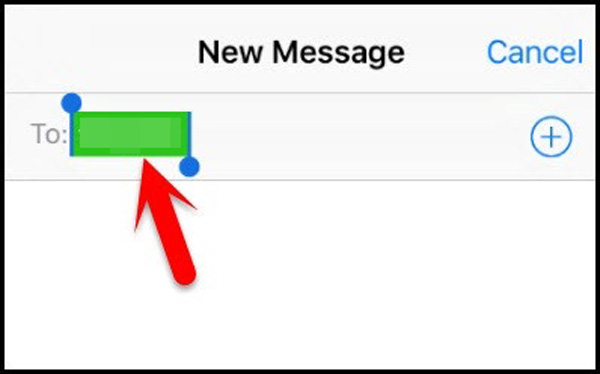 Step 5. Press the "Plus" icon to go to the Info screen, and select the option titled "Create New Contact". Tap add photo option and the hit Choose Photo to redirect to the Photos app. Press your Home button to go to the iPhone home screen and undisable an iPhone without iTunes.
Part 5

: FAQs of Undisabling an iPhone

1. What can I do when I see the message iPad disabled connect to iTunes?

You may use iCloud to back up iPad, which has the capacity to fix iPad disabled problems. And this way does not need to install anything on your computer.

2. How to bypass a forgotten iPhone passcode?

You are able to reset iPhone passcode with iCloud. Open iCloud.com on your browser and sign in with your Apple ID and password. Click the "All Devices" icon in the main interface to find your iPhone. Choose your iPhone icon, and then select "Erase iPhone" button. Then, click "Setup Assistant" to restore iPhone with an iCloud backup file. Now you can access your iPhone without entering a password and reset a new iPhone password.

3. How do I bypass iPad passcode without restoring?

You can try Apeaksoft iOS Unlocker. It is the professional iPad password bypass software to help you solve screen lock issues like Face ID, Touch ID, 4-digit, 6-digit, customized number and alphanumeric code.
Conclusion
Based on the tutorial above, you might understand how to undisable an iPhone without iTunes. Apple introduced Find My iPhone feature into iCloud to help people control their devices remotely. Though it has limited functions, you can use Find My iPhone to erase lock on iPhone. Plus, Siri is another way to access your iPhone surpassing the lock screen. If you feel these methods are complicated, you can try Apeaksoft iOS Unlocker and iOS System Recovery. They are able to undisable an iPhone without iTunes and offer more benefits, such as lossless repair.