Quite a few iPhone owners commented a problem with the volume button. The problem is the volume button of their iPhone not working when they tried to turn the volume up or down. It really can be an annoyed thing for iPhone owners. How to fix iPhone volume not working?
Actually, you needn't worry about the problem, due to there are some best ways recommended for you in this article to help you fix iPhone volume not working. Just find the best solutions from the article now.
Part 1

: Why iPhone Volume Not Working

There are two things, software and hardware, which may cause your volume problem. Before you know why your iPhone volume not working, you should understand how they work when your iPhone makes a sound. Actually, your app on iPhone decides which sound to play and what time to play it, while the hardware is the built-in speaker on the bottom of your iPhone and will convert the instructions of software into the sound waves you can hear.

Therefore, if the reason of volume not working is software, your iPhone may not send the right signals to the speaker, so that the hardware doesn't work at all. Fortunately, most software problems can be fixed by yourself at home. But it can be difficult thing if the volume not working caused by hardware damaged.
Part 2

: Basic Ways to Fix Volume Not Working on iPhone

If the sounds problem is from the audio files, you could change notification sounds, alarm sounds, message ringtones, call tones, etc., to check it. Otherwise, you should try the following solutions to fix iPhone volume not working.
1. Restart your iPhone
Restarting your iPhone can be the easiest way to solve some problems, including fixing iPhone volume not working. And the steps you restart your iPhone is really easy. Just press and hold the "Power" button until the slider shows on your iPhone screen. Then slide it to power off your iPhone. When your iPhone is off, press and hold the "Power" button again to power it on. Then you can assure if your iPhone volume still not working. In most cases, restarting iPhone will fix the problem and your iPhone volume buttons will start working again. If this way can't solve this problem, you can also try the ways in what follows.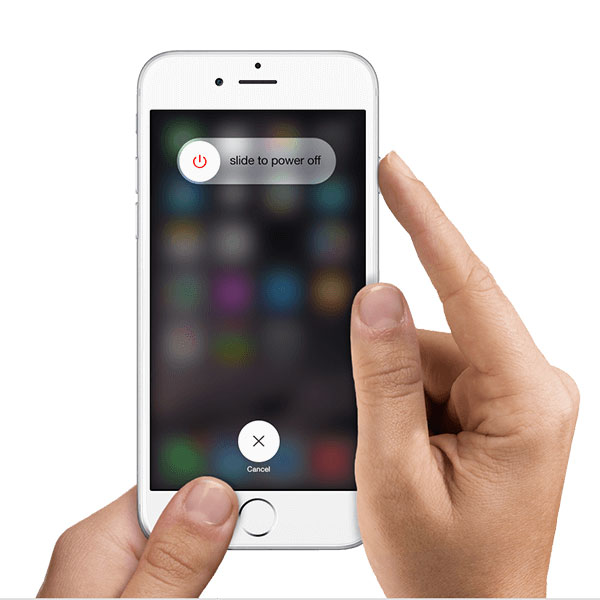 2. Perform a Soft Reset
You can also perform a soft reset if restarting iPhone can't fix iPhone volume not working. The ways you perform a soft reset may be different from different iPhone versions. You can follow the next tips to do this job.
iPhone 6/6s or earlier: If you are using iPhone which is before iPhone 6s, you need to reboot your iPhone by holding the power button and the home button at the same time until you see the Apple logo appears on your screen.
iPhone 7/7 Plus: If you are using these two versions of iPhone, you need to press the power button and then press and hold the volume down key for a moment until you see the Apple logo shows in the screen.
iPhone 8 or later: For these versions, you need to press and release the volume up button quickly, then press and release the volume down button. Next press and hold the power button until the Apple logo appears.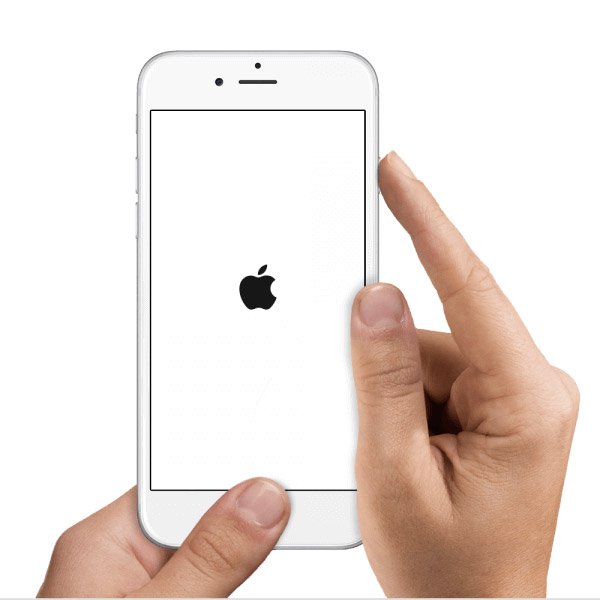 3. Update iOS
If you don't update your iOS to the latest one, it can lead your iPhone volume not working. So see the iOS version of your iPhone and you can choose to download and install the latest iOS version to fix this problem. Before you update, connect your iPhone to a power source or make sure your iPhone is charged, and connect it to a Wi-Fi network. Then open your iPhone and find Settings app to launch it. Next tap General in Setting's screen and then tap Software Update when you are in General Screen. Tap "Install Now" when you see the new iOS system. Don't worry about losing your data when you update iOS version. If you lose your data by mistake, there is the best software called iPhone Data Recovery you can use to restore all your iPhone data.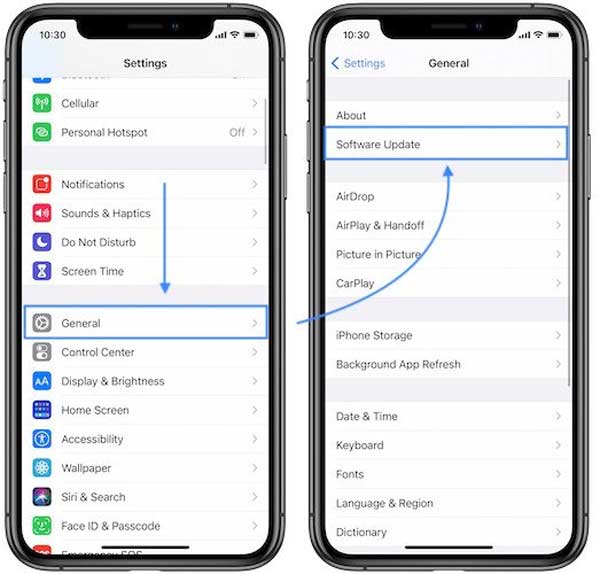 You may also want to know: How to fix iPhone photos not showing up in iPhoto/Photos on Mac
Part 3

: Professional Way to Fix iPhone Volume Not Working

When your iPhone thinks headphones are plugged in but they're not, your iPhone will be in headphone mode and the sound will be played through headphones. Or you want to restore your iPhone to fix iPhone volume not working, here is the most professional way recommended to you. iOS System Recovery is one of the best software you can use to fix some problems of your iPhone, including iPhone volume not working. It is easy to fix all your iOS devices from DFU mode, recovery Mode, Apple logo, black screen, and headphone mode, etc. Don't worry about losing data when you use this software to fix your iPhone. It is really safe for you to use. Here is the detailed steps you can follow.

Step 1. Download iOS System Recovery

Go to the Apeaksoft official website to choose the suitable version of iOS System Recovery and then download it on your computer. Next install it on your computer according the instruction.

Step 2. Launch iOS System Recovery

Launch this software on your computer. Then click on "More tools" on the left column and then choose "iOS System Recovery" in the main interface. And next you will enter the "iOS System Recovery" window and fix your iPhone volume not working.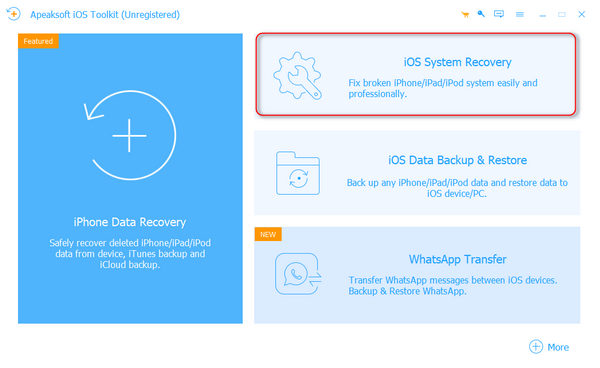 Step 3. Strat iOS system recovery
Connect your iPhone with your computer via a USB cable. Then you should read the info in the interface and then click "Start" to fix your iPhone. And this software will detect your iPhone system problem automatically first.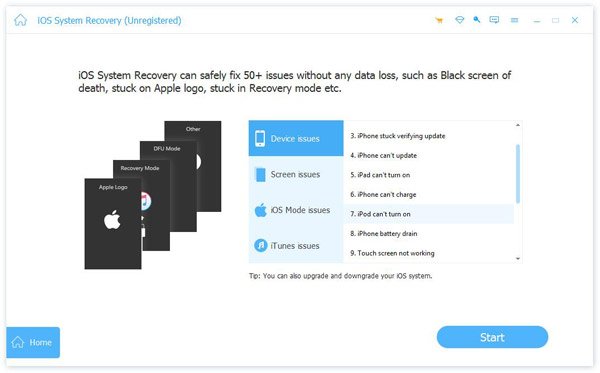 Step 4. Fix iPhone volume not working
Click "Question" button and follow the guide this software gives to you to put you iPhone into Recovery mode. Then you need to select the proper iOS model including device category, type, etc. Next click "Download" to download firmware. It may take you a few minutes. When the download is finished, this software will fix your iPhone volume not working automatically.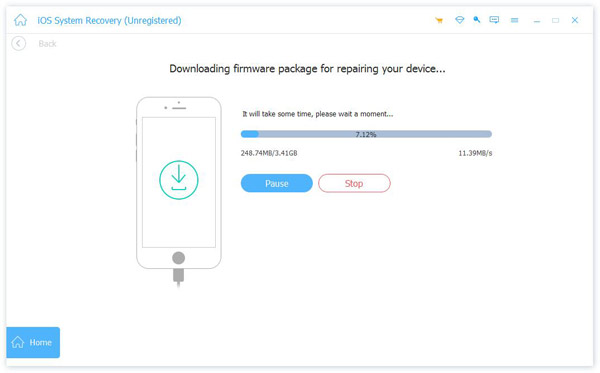 Conclusion
When your iPhone volume is not working, you can try the basic ways and if you want to solve this issue directly, you can choose the professional way we recommend to you. Hope you won't have such a problem next time. And if you have, just fix it with these best ways.