"I have an iPhone 14 and when using the iTunes Store, the error message said cannot connect to iTunes Store popped up, how can I fix this problem?"
The iTunes Store sells millions of songs and videos, some are exclusive. It works without issues usually, but sometimes users may be confronted with connection problems. The most common error message is cannot connect to iTunes Store. This problem could be leaded by a variety of factors, and it is difficult for average people to diagnose which factor is responsible for the problem exactly. Luckily, we are going to show you several tips to fix this problem easily.

Tip 1

: Check your date and time settings

When you see the error message that cannot connect to iTunes Store, the first thing you should do is to check if your date and time settings are correct. If the date and time zone settings on your iPhone do not sync with iTunes Store servers, the connection will not succeed.

Step 1. Unplug your iPhone from accessories and computer, and make sure your iPhone is connecting to the Internet through Wi-Fi or cellular.

Step 2. Go to "Settings" > "General" > "Date & Time" and confirm the settings are correct.

Step 3. If you are not sure, toggle the switch to turn on the "Set Automatically" feature. This will set or correct your date and time automatically.

Step 4. Connect your iPhone to iTunes Store and check if the error disappeared.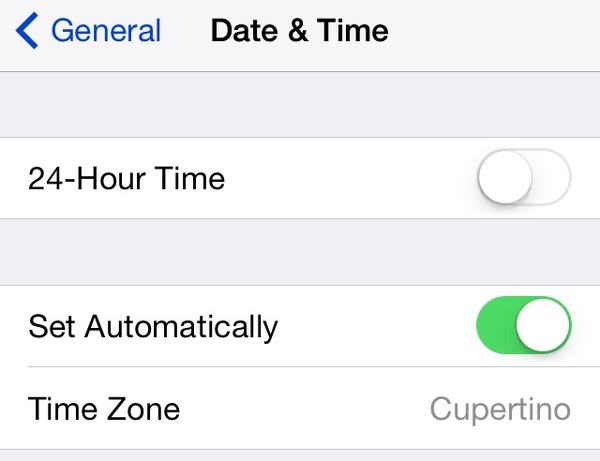 Tip 2

: Make sure iOS is up to date

If you are still using the outdated iOS on your iPhone, the latest version of iTunes may be not compatible with your software. In such case, the message cannot connect to iTunes Store will show up when you try to download content to your device. To update software on iPhone, you can follow the steps below.

Step 1. Make sure your iPhone has connected to a Wi-Fi network. Go to "Settings" > "General" > "Software Update".

Step 2. If there is new update for your iPhone, tap on "Download and Install" to get it. Enter your PIN password to confirm you are the owner of the device when prompted.

Step 3. After iOS is up to date, your iPhone will reboot, and you can log in with your password. Reconnect your iPhone to iTunes Store; the error message will not pop up again.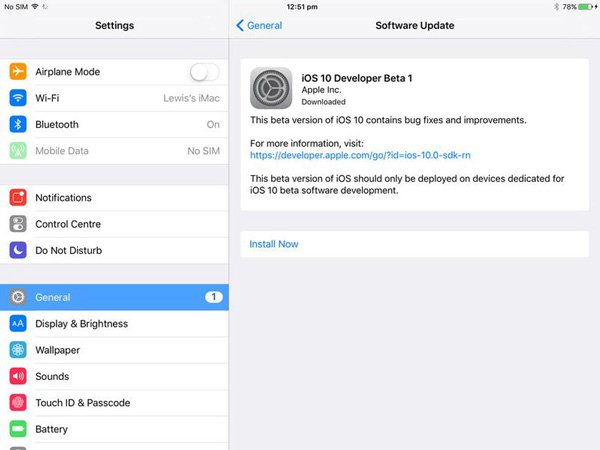 Tip 3

: Ensure you have a good data connection

One of the simplest reasons why your iPhone cannot connect to iTunes Store is poor data connection. If the Wi-Fi or cellular signal is weak, there are chances that iTunes Store cannot open. There are somethings you can do to enhance your data connection.
1. If you are using a Wi-Fi network, place your iPhone as close to your router as possible. The distance and walls will weaken the signal.
2. The Wi-Fi network is still poor? Switch to 4G or 3G cellular.
3. Quit iTunes Store, go to the multitasking screen by pressing Home button or gesture command, close iTunes Store from background, and then open it from your home screen again.
Tip 4

: Disable any active VPNs

The iTunes Store is not only based on date and time, but also depending on location. Many people prefer to use VPN on their devices to hide from Internet tracker. When you activate a VPN on your iPhone, iTunes Store server cannot read your real location and pops up the error cannot connect to iTunes Store directly.

The solution is simple. Unlock your iPhone, head to "Settings" > [Your Name]-> "VPN", and then toggle the switch to turn off the active VPN. Open your iTunes Store, it should work normally.

Tip: If your iPhone is running iOS 16 and earlier, you can find the active VPN in "Settings" > "VPN".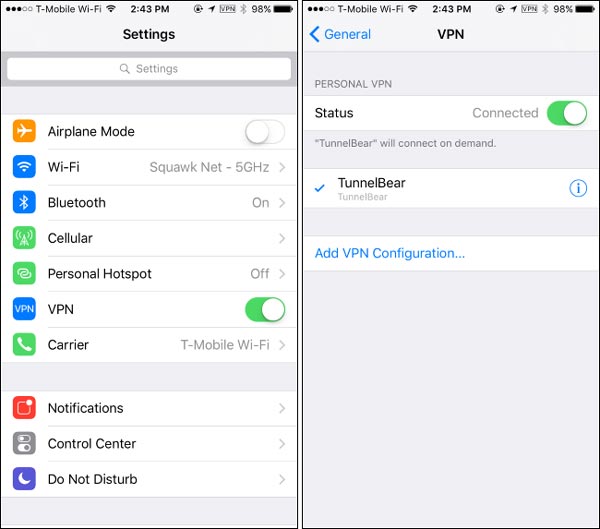 Tip 5

: Do other machines on the same network have the same problem?

Another reason for cannot connect to iTunes Store error is the problems with your Internet connection. To verify this problem, you can connect iOS device to the same network, and if it has the same problem, you have to contact your Internet service provider. In some cases, you can access websites or other service through your Internet connection, but it is too slow to work with iTunes Store or block iTunes server.

If the error does not show up on other device connecting the same network, there is something wrong on your iPhone. You can try to reset network settings to fix it.
Tip 6

: Ensure your wireless router isn't having issues

Today, many people turn on their wireless router for 24 hours a day and seven days a week. As you can see a router is an electronic device, it may be damaged, too, especially overworked. So, when you are presented the error that cannot connect to iTunes Store, check whether your wireless router works fine. There are two operations you can perform to troubleshoot on your router:
1. Restart the Wi-Fi router. Press the "Power" button on the router to shut it down, and then turn it back on a few seconds later.
2. Reset the router. Push a paperclip or needle into the hole marked "Reset" on your router until the lights turn off and on again. Then you can reset your router as a new one.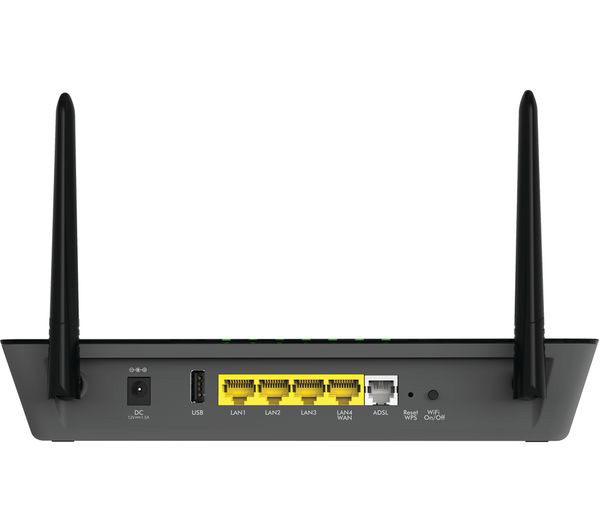 Tip 7

: Check to see if Apple's servers are down

The latest solution is to check the status of Apple and iTunes Store servers when you encounter the error cannot connect to iTunes Store.

Step 1. Access www.apple.com/support/systemstatus in your browser. On the list you can see the status of all Apple servers in real time.

Step 2. If there is a yellow mark in front of the iTunes Store, it means that iTunes Store server is down due to some issues. At this time, all you can do is waiting until the status turns to green mark.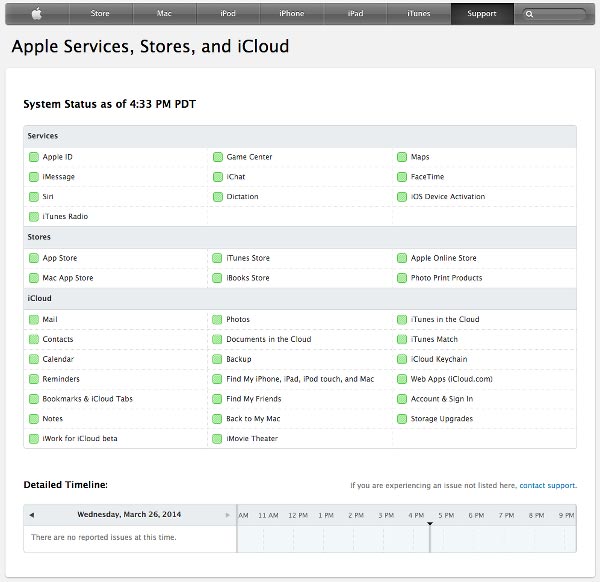 Apart from the above solutions, you need to pay attention to iTunes password signing in. (iTunes keeps asking for password?)
Conclusion
In this tutorial, we have shared some tips to get rid of the error message cannot connect to iTunes Store. It is annoying that encounter the error message when you want to download your favorite music or videos. Fortunately, you can follow the guides above to diagnose and resolve this problem easily. We hope the tips in this tutorial are helpful to you. And if you have any questions about iTunes Store, feel free to leave a message below this article.