More and more people are attracted by Apple products like iPhone, iPad and other related series. As a result, the iTunes user group also rises rapidly. It is quite common to update to the latest iOS version or sync files using iTunes. However, many people report that they have iTunes error 17 and fail to complete the upgrade or restore process.
If you encounter an iTunes error 17 without knowing why, you can read this article and follow steps below to fix error 17 by yourself. It does not matter you do not know the real cause of iPhone error 17. Just follow and check your iOS device with following operations step by step.

What Is iTunes Error 17
iTunes error 17 occurs when you upgrade or restore an iOS device with iTunes. you will receive a message with "The iPhone [device name] could not be restored. An unknown error occurred (17)". You can see the similar message of iTunes error 3194 and other similar iTunes error codes. According to Apple, iTunes error 17 is caused mainly with connectivity problems, which lead to iTunes cannot communicate with Apple's software update server and other problems. Fortunately, you can get easy solutions here to fix iTunes error 17.
iTunes Error 17 Solution 1

: Check Your Network

The poor Internet connectivity can disable iTunes to connect with Apple's server and then cause iTunes error 17. Therefore, you need to make sure the Wi-Fi you use is stable and runs fast. You can touch the Wi-Fi router to have a check. Cool it down and restart it later if it is too hot.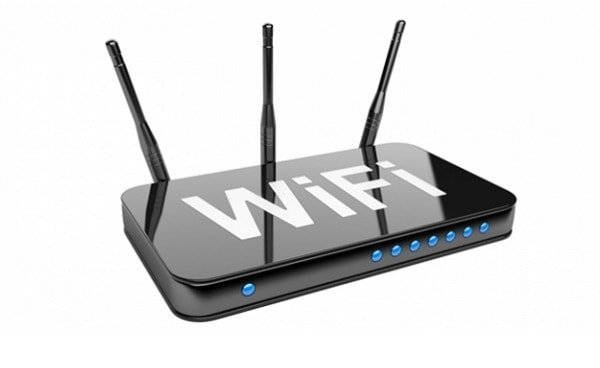 iTunes Error 17 Solution 2

: Disable Firewall/Anti-virus Software

It is true that the pre-installed anti-virus software and firewall may block iTunes from connecting to Apple's server. Therefore, you can disable firewall or uninstall the security software to find out the real reason. Well, do not forget to enable firewall and reinstall the Anti-virus software again after upgrading or restoring with iTunes. Otherwise, you may have a new problem.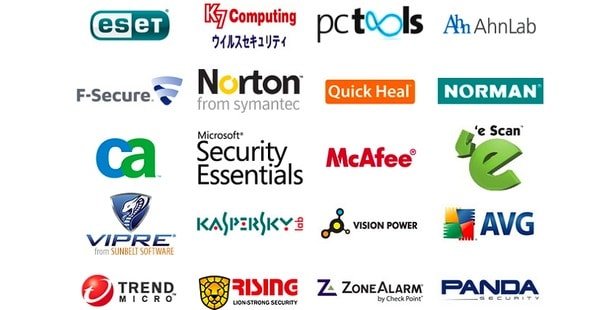 iTunes Error 17 Solution 3

: Update to The Latest iTunes Version

Imaging that you run the latest iOS version on your iPhone or iPad, but you still use the outdated iTunes version. It may cause conflictions including iTunes error 17. Therefore, you should keep your iTunes up to date all the time. Actually, iTunes will prompt you automatically when there is an available version. And you can check if there is a new version manually too.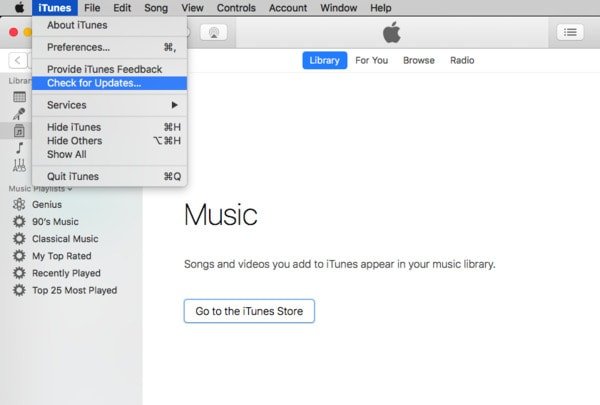 iTunes Error 17 Solution 4

: Restart Computer/iOS device

Maybe iTunes error 17 is caused by small glitches and other less-important objects. During this time, performing a force restart can solve these errors automatically. So you can disconnect iPhone or iPad from your computer, and then restart both your computer and iOS device to fix iTunes error 17. After that, reconnect an iOS device to your computer and run iTunes to upgrade or sync with it.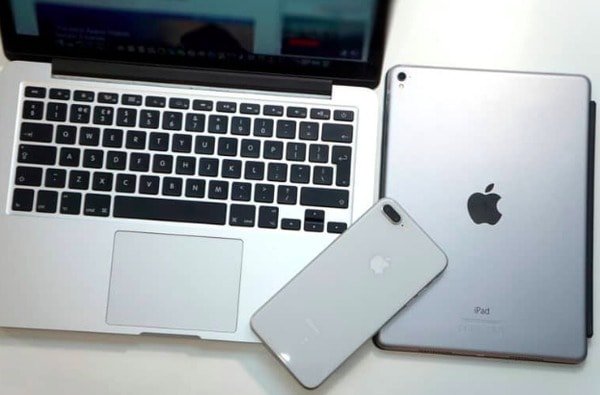 iTunes Error 17 Solution 5

: Check Host File

Sometimes, improper host file can lead into error occurred 17 iTunes problem as well. Therefore, you need to check and reset the host file to make sure iTunes can communicate with Apple's server again.

Step 1. Check your host file

For Windows 11/10/8/7/Vista/XP users: C: /Windows/System32/drivers/etc/hosts

For Mac OS X/11 users: Finder/go to the host file/etc/hosts

Step 2. Reset host file

Type and confirm "74.208.105.171 gs.apple.com" on the bottom of the host file on Windows.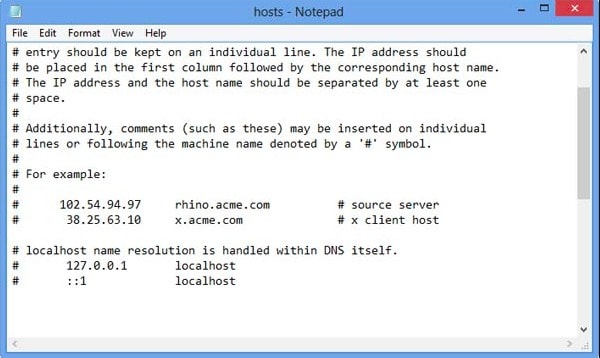 As for Mac users, you can type "# 17.151.36.30 gs.apple.com" instead.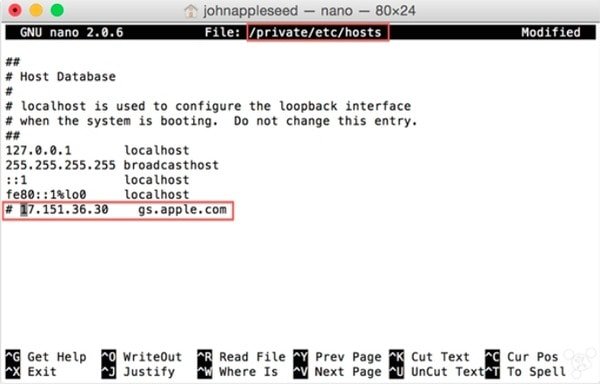 Then use a USB cable to connect iPhone to your Windows or Mac computer and run iTunes again.
iTunes Error 17 Solution 6

: Restore iPhone with iTunes Data Extractor

Though iTunes is the default choice for many people to backup and restore iPhone, iPad or iPod, you can still get many disadvantages. For instance, you cannot to restore iOS data from iTunes backup selectively. And iTunes does not allow you to preview an iTunes backup file during the recovery. To bypass iTunes error 17 and iTunes error 3194 Windows 10 and others, you can take Apeaksoft iOS Data Backup & Restore instead. It is a good iTunes alternative that enables you to backup and restore iOS data easily and safely.
One click to backup data from your iPhone, iPad or iPod to Windows.
Preview data after backup or before recovery in detail.
Restore any data from your previous backup file with no data loss.
Create an encrypted backup to protect important files similar with iTunes.
Step 1. Launch iTunes Data Extractor
Free download and install iOS Data Backup & Restore software. Open this program to see two sections displaying in the main interface. Then use a lightning USB cable to connect iPhone or iPad with your computer.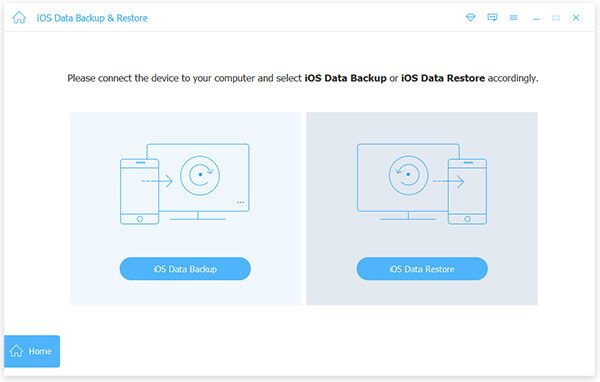 Step 2. Backup data from your iOS device
Click "iOS Data Backup" and select which data type you want to back up. Then choose "Next" to start backing up iPhone or iPad data to PC. It does not matter if you have iTunes error 17 or other iTunes related problems.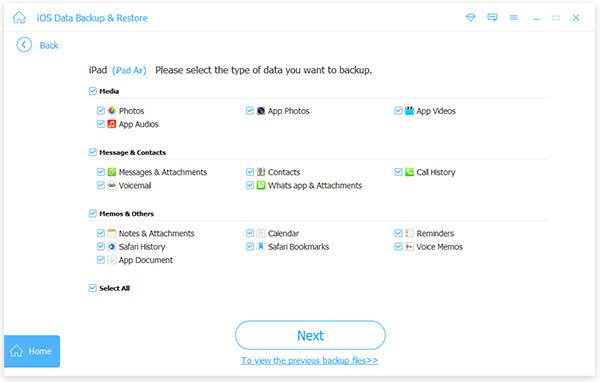 Step 3. Preview the backup file
When the iPhone backup process finishes, you can click "Restore iOS Data" to preview the detail information. Choose that backup file and click "View Now" option on the bottom.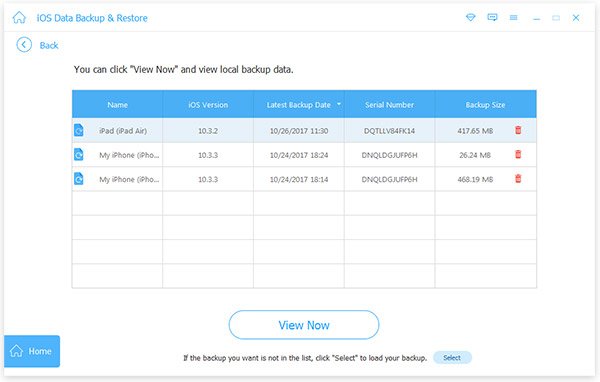 Step 4. Select and restore iOS data
You can see all available file types in the left panel in categories. Click the certain file type and check the detail information. There will be a preview window you can use. Mark all items you want to output. Choose "Restore to Device" to restore data to your iPhone or iPad without overwriting directly. Otherwise, you can click "Restore to PC" to restore iOS data to your desktop as well.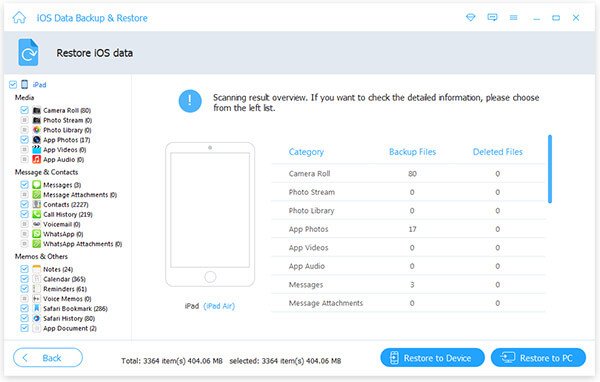 You may also want to know how to fix iTunes error 14.
Conclusion
At present, you can restore contacts and notes to your iPhone, iPad or iPod only, while another option allows you to restore any data to PC freely. To be honest, if you want to avoid the annoying iTunes error 17 and get a customizable backup and restore process, you should not miss the best iTunes alternative program.