- "I am stuck in error 21 when I recover with iTunes. I tried the DFU mode but the iTunes error 21 came up …"
- "My iPhone won't turn on, but shows the Apple logo when I plug it in. then it goes to connect to iTunes screen. And when I connect to iTunes, it tells me that I need to restore the phone. It will get all the way to 'preparing iPhone for restore'. Then will say 'The iPhone could not be restored. An unknown error occurred (21).'. Please help!"

For most people, having Apple error codes is a tough job for them. There are only two options you can choose. However, both "OK" and "More Information" options are useless. Fortunately, if you have the similar problems of error 21, then you can read the following paragraphs to get 8 easy and safe ways to fix iTunes error 21.
Part 1

: What Is iTunes Error 21

iTunes error 21 usually occurs when you try to update or restore iPhone or iPad with iTunes. The most obvious symptom is the iTunes error 21 notification box. As a result, the program crashes and your Windows or Mac computer performs slower or even to be unresponsive.

When the error 21 message pops up, there is something wrong with your iOS device, hardware or iTunes. In most cases, the main reason is that your iTunes is blocked from authentication while downloading the restore files (.ipsw). It is also possible that malware attacks and iTunes related program issues can cause iTunes error codes as well. Therefore, you need to check above possibilities to find out why error 21 occurs and how to bypass iTunes error 21.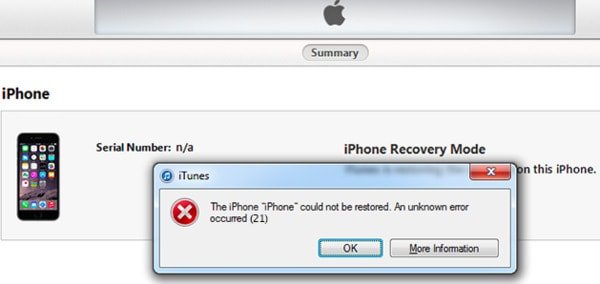 Part 2

: Solutions to Fix iTunes Error 21

If you fail to find the cause of error 21, you can try these provided solutions to fix Apple software update error occurred while installing update.
Solution 1

: Restart iTunes

Sometimes iTunes is just blocked without knowing why. So you can restart iTunes for several times to fix small glitches automatically. Actually, it is the universal solution to fix all iTunes related errors.

Step 1. Disconnect your iPhone or iPad from the computer.

Step 2. Close iTunes and then run it again.

Step 3. Reconnect your iOS device with iTunes.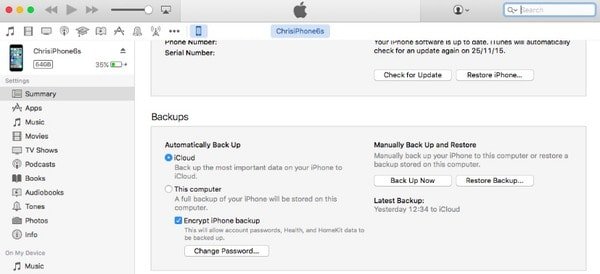 After that, you can attempt to update or restore iPhone with iTunes for a second try. And this is your iPhone error 21 fix Windows and Mac solution.
Solution 2

: Update iTunes

Well, the outdated iTunes can result in iTunes error 21 and other iTunes error codes. So you need to keep iTunes up to date every time you restore, upgrade or downgrade iPhone with iTunes.

For Windows version:

Step 1. Open iTunes and choose "Help" on the top.

Step 2. Click "Check for updates" or update iTunes on Windows.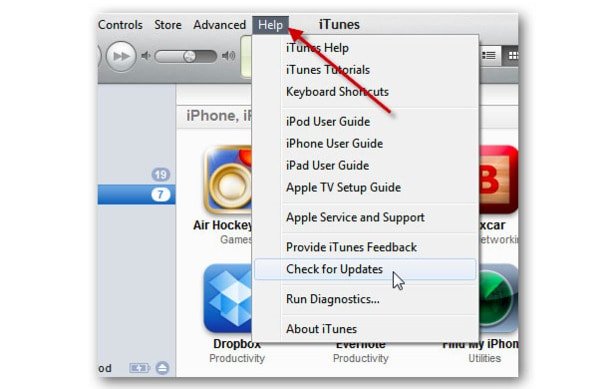 For Mac version:
Step 1. Run iTunes and click "iTunes" from the menu bar.
Step 2. Choose "Check for Updates" to download and install the latest iTunes on Mac.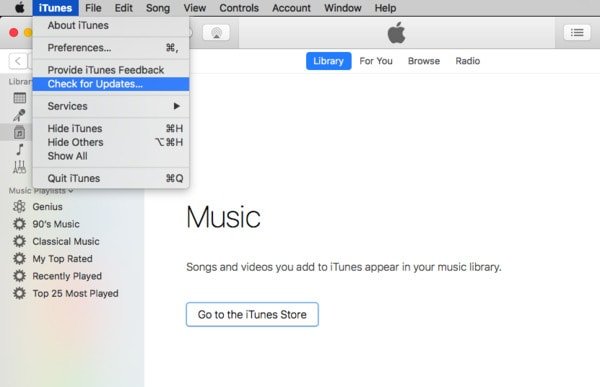 It is also a good way to fix iTunes error 21 due to install or download corruption.
Solution 3

: Disable Anti-virus/Security Software

iTunes may be listed as a malicious program by your security software. As a result, all incoming and outgoing data traffic are blocked by your anti-virus software. Therefore, you should shut down the security or anti-virus software and try to update or restore with iTunes. If it does not work, you can also uninstall them to fix iTunes error 21.
Solution 4

: Unplug Unnecessary USB Devices

Make sure you have connected your iOS device to the computer only. If there is another external storage drive plugged into your computer, then it may cause the conflict and lead to iTunes error 21 on iPhone. Thus, you can unplug any other related USB devices to solve error 21 problem.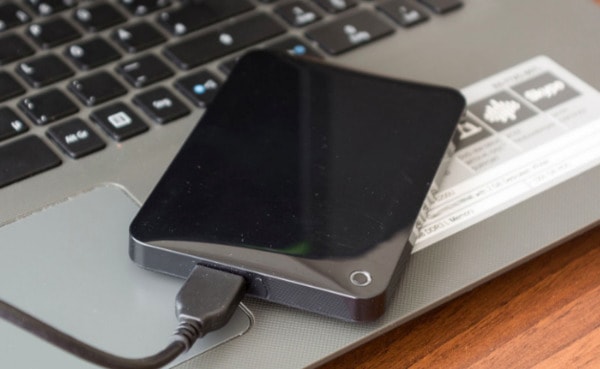 Solution 5

: Remove/Change Battery

The poor battery life may cause iPhone error 21 in iTunes. If there is another iOS device around you, you can change its battery to have a test.

Step 1. Turn off your iPhone and take out its battery.

Step 2. Leave it alone for about 10 minutes.

Step 3. Reconnect or change the battery.

Step 4. Turn on your iPhone and reconnect to the computer.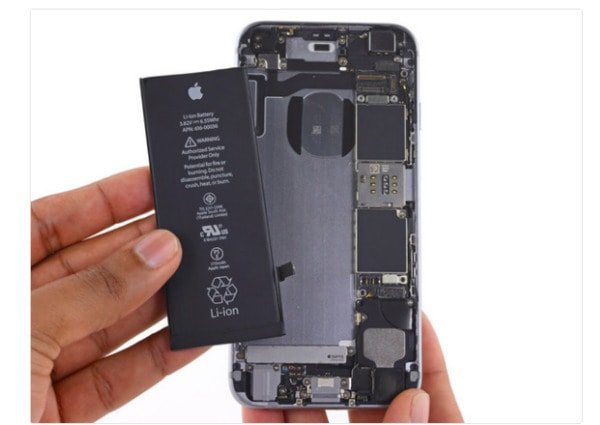 This method works not only for error 21 iPhone 5 battery and other iOS models but also for users who do not change the iPhone battery for a long time.
Solution 6

: Check Host File

Check if it is your host file that blocks iTunes from updating or restoring an iOS device.

Check host file on Windows : Go to "Run", type C:\Windows\System32\drivers\etc\hosts, choose "Notepad", find and delete the line.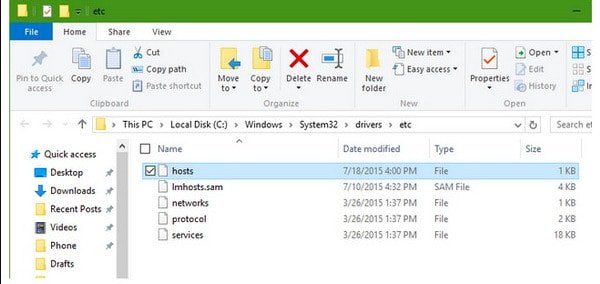 Check host file on Mac : Click Application > Utilities > Terminal, type the command: sudo nano /private/etc/hosts, scroll down and delete the entire line.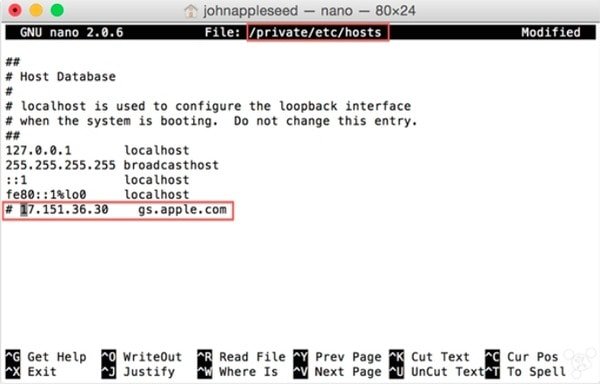 Solution 7

: Check Sensor Cable

Many users always ignore the importance of the iPhone sensor cable. Actually, a loose sensor cable can cause many iPhone problems including iTunes error 21.

Step 1. Turn off your iPhone.

Step 2. Unscrew the battery to disconnect the power.

Step 3. Pull it out, clean and tighten again.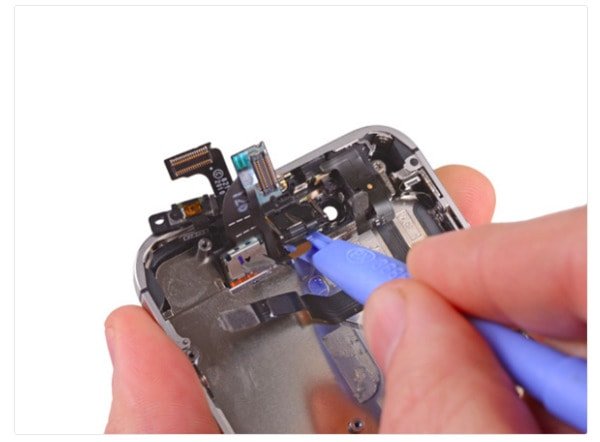 Then try again to update or restore iPhone with iTunes.
Solution 8

: Fix iTunes Error 21 with iOS Repairing Tool

What if above methods do not work? if you have no idea on how to fix system errors with your iPhone or iPad, then you can choose Apeaksoft iOS System Recovery to get easier solutions.
Fix iPhone from DFU mode, recovery mode, headphone mode, Apple logo and other system problems.
Support iOS 16 and iPhone 14/13/12/11/XS/XR/8/7, iPad and iPod models.
Offer a safe and easy way to fix system problems without data loss.
Step 1. Connect iPhone to iOS System Recovery
Free download and install iTunes error 21 fix software. Launch it and use a USB cable to connect iPhone to your computer.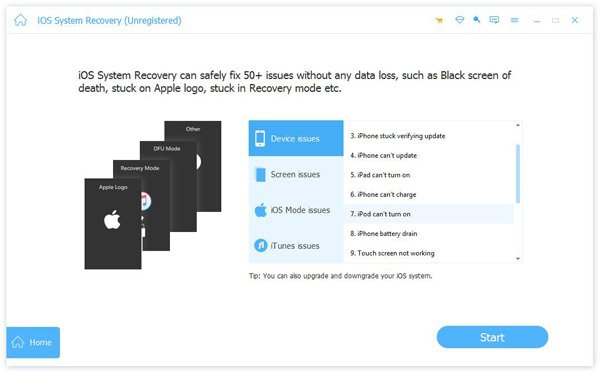 Step 2. Enter into DFU mode
Click "OK" after iPhone is connected, then follow the on-screen instruction to put iPhone into DFU mode.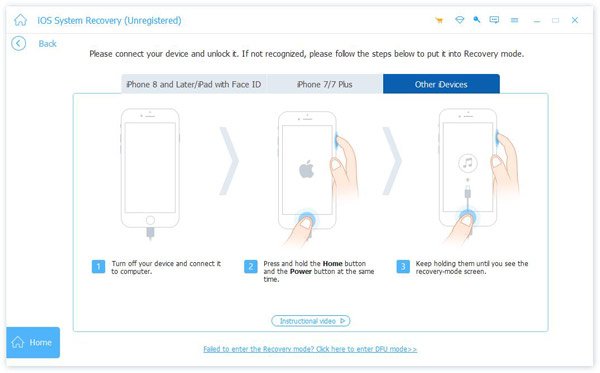 Step 3. Check the detected information about your iPhone
You can see the basic information about your iOS device. Check if all those items matches the Apple device you use exactly. Correct it if there is anything wrong.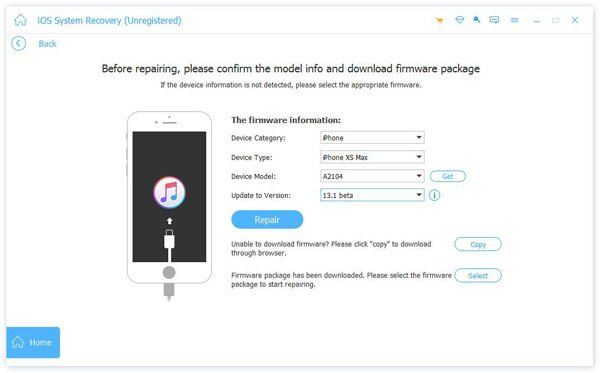 Step 4. Fix iTunes error 21
Click "Repair" button to start the iTunes error 21 repairing process. This iOS System Recovery can help you finish the left things automatically. So just wait and see. With it, you can also easily fix iTunes error 4014 and more.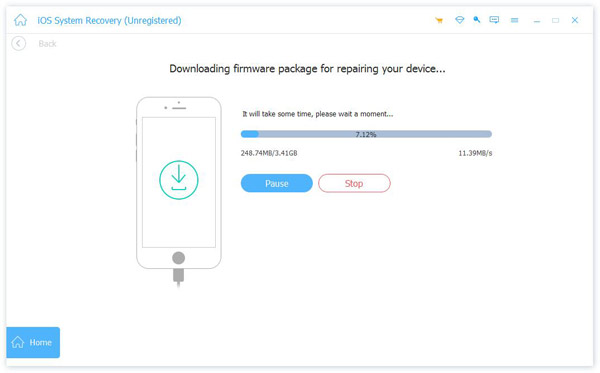 With above 8 iTunes error21 fix solutions, you can get a normal iPhone or iPad again. And there is no data loss damage you will suffer. Please share this post if it works.