You can create an empathy map to keep the end users in mind during the design process and figure out their needs. Empathy mapping can help you develop a deeper understanding of the customers you are designing for. This post explains what an empathy map is, the benefits of empathy mapping, and some empathy map examples. Moreover, you can learn how to create an empathy map with ease.

Empathy Maps
Part 1. What Is an Empathy Map
An empathy map is a collaborative template that organizes users' behaviors and feelings. It can generate a deeper insight into your customers and create a sense of empathy between users and your team. Empathy mapping is originally invented by Dave Gray to limit miscommunication and misunderstanding about target audiences. An empathy map usually contains four quadrants, what the user says, thinks, does, and feels.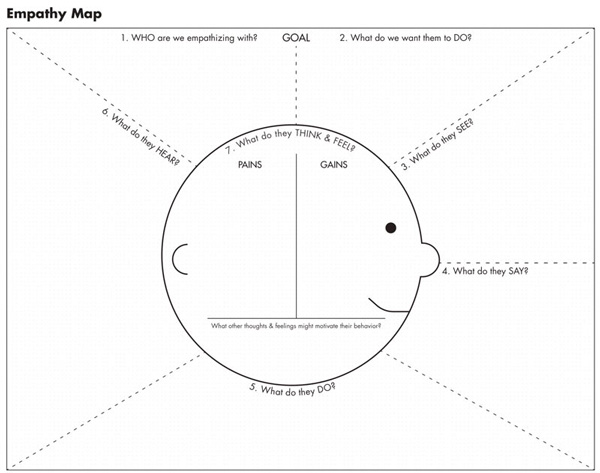 Purpose of the empathy map
The main purpose of using an empathy map is to better empathize and synthesize your observations from the research phase and then figure out some unexpected insights about your users' needs. It is used for identifying your customers' thoughts, feelings, and behaviors. Through an empathy map, you can draw out users' wants and needs.
Benefits of empathy mapping
As mentioned above, you can keep the end user in mind during the design process through empathy mapping. It can help you identify your customer's pain points and desires. Empathy mapping can improve business strategy and get insight into the user experience. Also, you can work with your product teams to design a product that really meets your users' needs.
Empathy map example
When you want to create an empathy map, you can first check some ready-made templates or examples. You can directly search for the empathy map examples on your web browsers like Chrome, Safari, Firefox, or Edge. For instance, you can Google empathy map and then check these associated results. You can find various templates for design thinking, customer, user, business, fitness, b2b, and others. Also, you can easily access popular examples from some empathy map creators.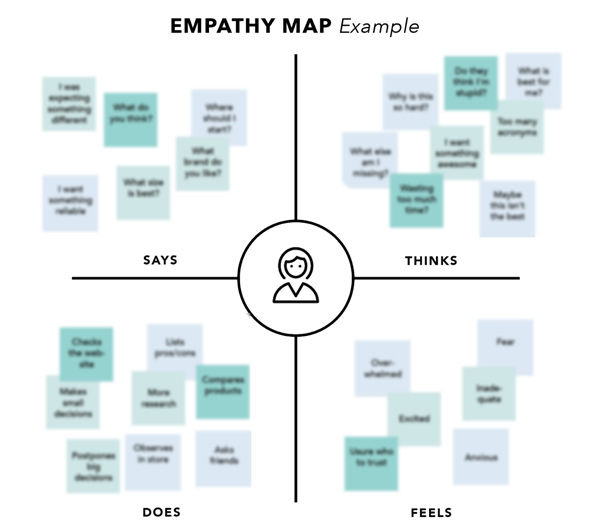 Part 2. How to Create Empathy Maps Online for Free
Empathy mapping typically contains some firsthand data received from your customers. Before you make an empathy map, you should collect all these qualitative research data. Also, you can find a suitable empathy map example. After that, you can start creating it by yourself or work with your team.
To free create an empathy map, you can rely on the easy-to-use online empathy map maker, MindOnMap. It carries many mature themes, templates, and examples for you to quickly start your empathy mapping. Besides empathy maps, it also enables you to make mind maps, tree diagrams, flowcharts, organizational charts, timelines, and more.
Step 1Navigate to the official MindOnMap website on a web browser and click on the Create Your Mind Map button.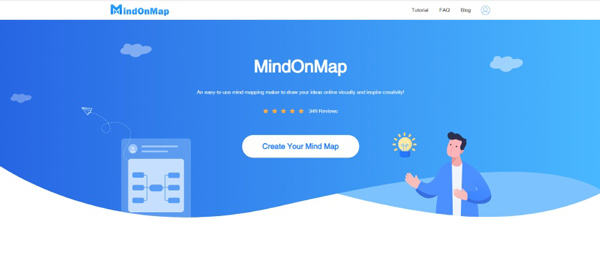 Step 2To use this free online empathy map creator, you need to sign in to an account. Here you can sign in with your Google or email account.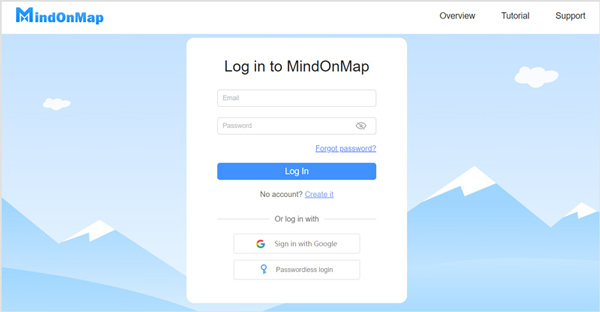 Step 3Click New on the left panel to show some commonly-used themes and templates. You can select the right one to start a customer empathy map.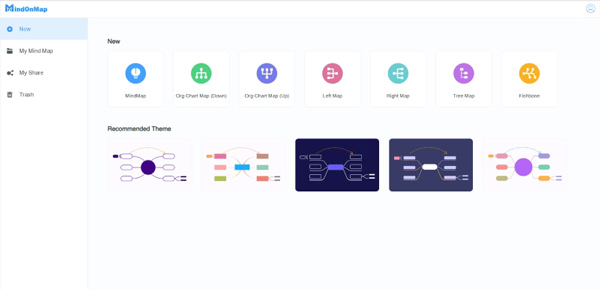 Step 4Now you will be guided to its main page for empathy map editing and creation. Here you can click Theme, Style, Icon, or Outline on the right panel to freely customize your empathy map based on your need. Some basic tools are designed on the top toolbar. You can use them to add nodes, subnodes, images, links, comments, and other elements.

Step 5Click the Export button in the upper-right corner and save it as an image, Word file, or PDF file according to your need. You can also click on the Share button to generate a link for sharing with others.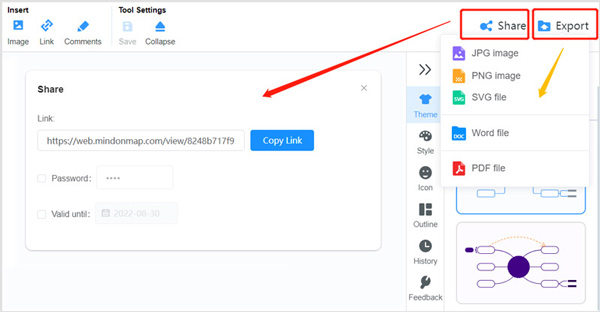 Related to:
Part 3. FAQs of Empathy Mapping
Question 1. What does an empathy map look like?
An empathy map looks like a square divided into four quadrants with the user in the middle. Each quadrant comprises a specific category that refers to what the user says, thinks, feels, and does. You can easily search for an empathy map example on the internet to view its structure.
Question 2. What's the main difference between an empathy map and a persona?
The main difference between an empathy map and a persona is that an empathy map is based on real users or customers, while a persona is based on fictional users. A persona is mainly designed to show who your customers are, and a customer empathy map identifies your customers' feelings, thinks, and behaviors.
Question 3. When should you use an empathy map?
You should make an empathy map from the very beginning of the UX design process. There are many other cases in which you will need empathy mapping. For instance, when you want to dive into the customer segments of a business, capture your customer's behaviors, elaborate on user personas, or draw out your customer in a user story.
Question 4. Are there empathy map templates offered in PowerPoint?
No. PowerPoint does not have any ready-made templates for you to create empathy maps. But it is equipped with a shape library and many basic tools for you to make an empathy map manually.
Conclusion
This post gives you a basic empathy map definition, including what an empathy map is, why you should use an empathy map, its benefits, where to find suitable examples, and how to create empathy maps. For more questions about empathy mapping, you can leave us a message in the comment section below.