A family tree maker, also known as a genealogy maker, allows you to map your familial relations. So that you can get a transparent overview of your history and genealogy. Not only is it fun, but it can potentially save lives. Some genetic diseases, for example, can be presented through a family tree. Anyway, this article identifies and reviews the top 9 best family tree makers on computers, laptops, and mobile devices.

Family Tree Maker
Part 1: Top 2 Family Tree Makers Online
Top 1: MindOnMap
MindOnMap is one of the best free family tree makers online. It enables users to make a family tree with unlimited members in a web browser. The built-in templates and layouts simplify the workflow. Therefore, it is a nice choice for beginners and average people.
PROS

Free of charge.
Make family trees online.
Offer a wide range of templates.
Export family trees in various formats.
Store family trees online for cooperation.
CONS

It does not provide a desktop client.
How to Make a Family Tree Online for Free
Step 1Access the free family tree maker in your web browser. Create an account for free.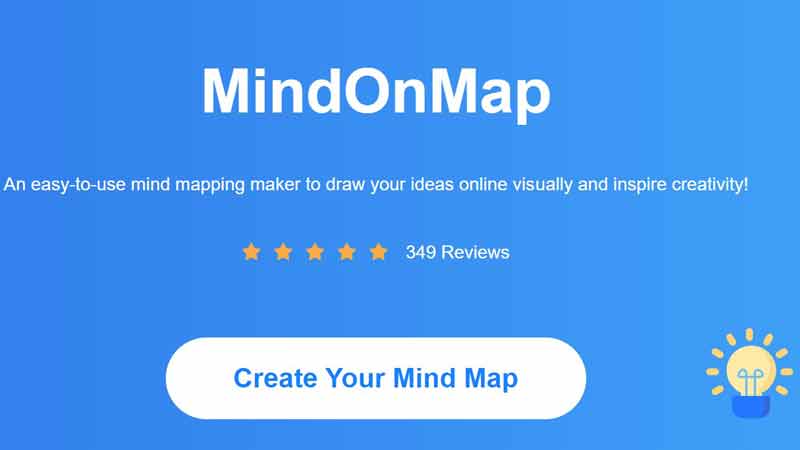 Step 2Click the Create Your Mind Map button to enter the home page. Go to the New tab on the left side, and choose an appropriate template on the right panel.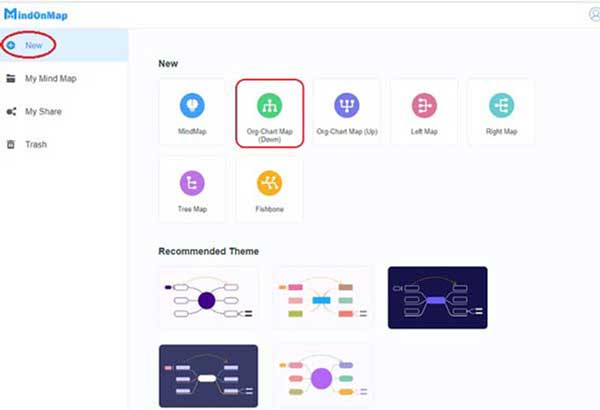 Step 3Then you will be presented with the family tree maker page. Here you can add the main node, nodes, and sub-nodes, as well as draw relationships between these nodes.

Step 4Once you are done, click and expand the right toolbar, and decorate the family tree with colors, icons, and more.
Step 5At last, click the Export button at the top right side, choose a format, and save the family tree. Or you can share the family tree directly by hitting the Share button.
Top 2: Ancestry.com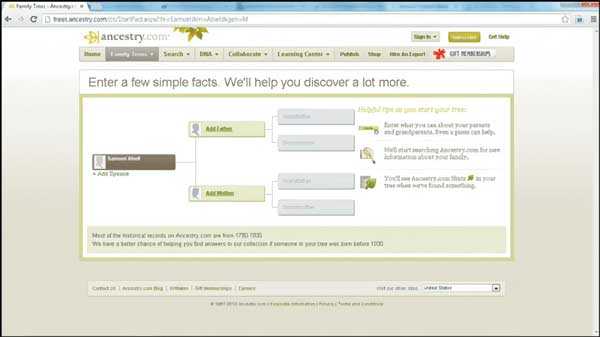 Ancestry is another family tree creator online. As long as you have done the groundwork for your family tree, the app can help you visualize it online quickly. Plus, this web app provides a variety of resources, like DNA testing.
PROS

Make multiple family trees online.
Attach documents to your tree.
Create a shoebox for relevant people.
Make interactive items.
CONS

It is not cheap compared to other online family tree makers.
Some information appears as a legitimate record.
Part 2: Top 4 Family Tree Making Software
Top 1: Family Historian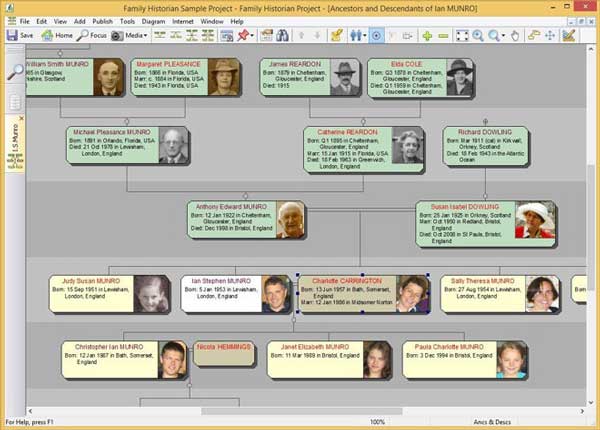 The latest version of the family tree making software is Family Historian 7. It is award-winning genealogy software because it could meet the needs of nearly everyone who wish to create a family tree on Windows 10 and earlier.
PROS

Include lots of support documentation.
Add relatives of unknown sex.
Offer word processing tools.
Come with attractive templates.
CONS

The price does not include research sources.
It does not offer an online version.
Top 2: Family Tree Heritage Gold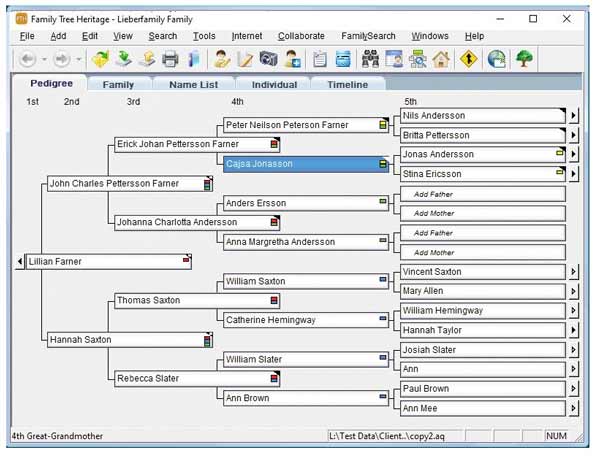 Family Tree Heritage Gold is a comprehensive family tree maker for Windows 10 or earlier. Although it is a desktop program, it requires an internet connection when creating a family tree. Bear in mind that it does not provide a free trial.
PROS

Offer an impressive set of features.
Import Family Tree Maker projects.
Read displays of knowledge easily.
Come with comprehensive help options.
CONS

It lacks a demo or video tutorial.
Users have to purchase a license before using.
Top 3: Mac Family Tree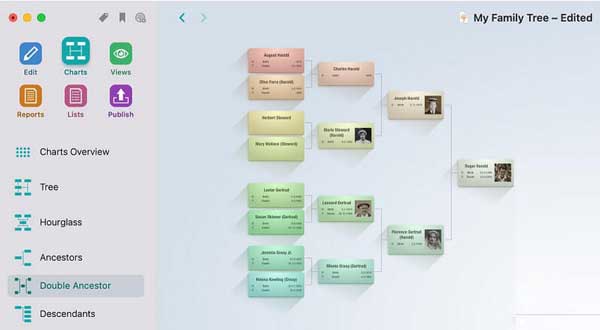 Mac Family Tree is a family tree maker for macOS. It is specifically designed for the latest OS X Yosemite. Users can purchase the application for $49.00 from Mac App Store. There is a free demo to help beginners learn quickly.
PROS

Contain innovative tree views.
Display complex relationships effectively.
Show people who match specific criteria.
Make a group of a family line or place easily.
CONS

It is not available on Windows.
It may crash sometimes for no reason.
Top 4: Family Tree Builder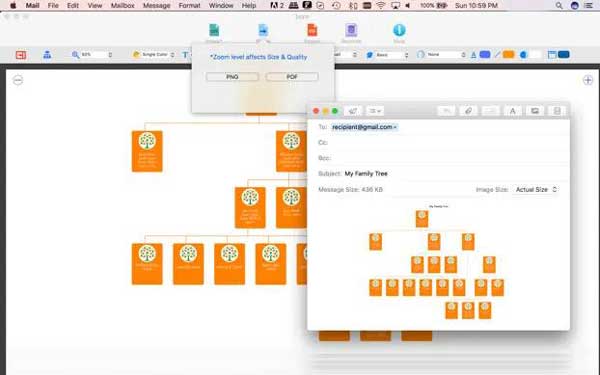 Family Tree Builder is another family tree maker for macOS 11.7 or later, which costs $14.99. This app is available in English and German. It lets you organize your family tree research and discoveries on macOS easily.
PROS

Share family trees via email.
Import or export data in CSV format.
Copy family trees to other Mac apps.
Define the appearance of your family tree.
CONS

There is no free version.
The interface looks outdated.
Further Reading:
Part 3: Top 3 Family Tree Maker Apps
Top 1: Quick Family Tree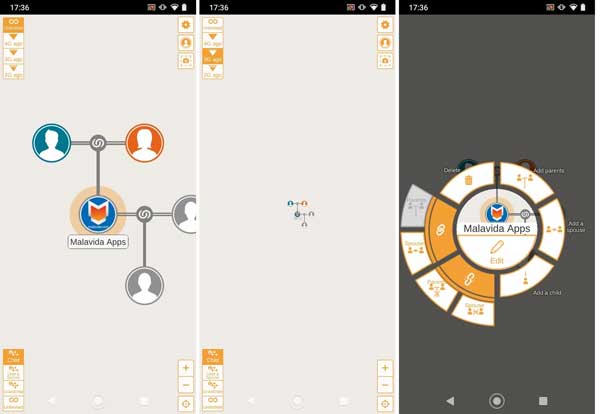 Quick Family Tree is a free family tree maker available to both iPhones and Android devices. With this app, users can visualize family trees without a computer. Moreover, it does not ask for any subscription or account.
PROS

Free to use.
Add members easily.
Display the changes automatically.
Create multiple sets of data.
CONS

It cannot combine multiple family trees.
It lacks features, like printing family trees.
Top 2: Family Tree Creator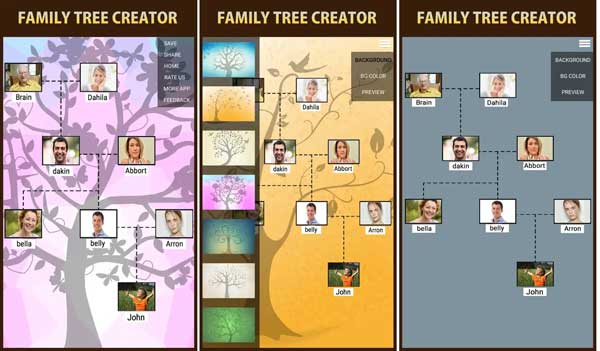 Family Tree Creator is one of the best family tree makers for iPhones and iPad. Users can download it for free from App Store, but there are in-app purchases. It displays family members over many generations with photos.
PROS

Create a memorable family tree.
Easy to use.
Decorate family trees with background colors.
Share family trees directly.
CONS

It is only available in English.
It requires iOS 11.1 or later.
Top 3: FamilySearch Tree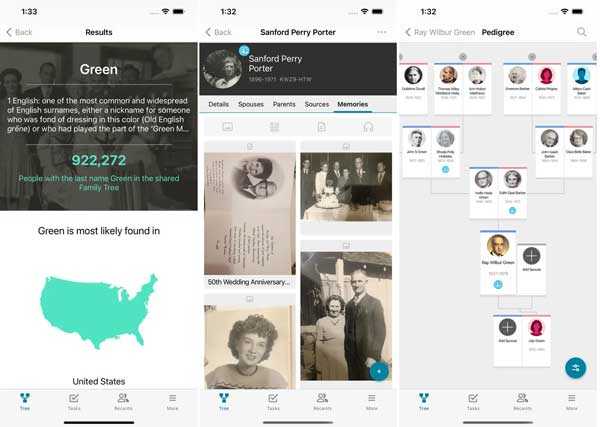 FamilySearch Tree is a free family tree app to discover and document your family tree on your iPhone without extra hardware. It can preserve family memories including photos, written stories, and audio recordings.
PROS

Browse family branches on iPhones.
Save photos, text, and audio files of members.
Sync family trees with FamilySearch automatically.
Share family stories directly.
CONS

It is only available to the latest macOS.
It does not support Android devices.
Part 4: FAQs about Family Tree Maker
Question 1. How to make a family tree for a company?
Firstly, you need to sort out the relationships between C-suite, managers, and employees. Then a family tree making software can help you visualize the relationships easily.
Question 2. What is the best software for family history?
The answer is determined by your need and purpose. Free family tree makers, for instance, are the best choice for students and beginners. However, they usually lack advanced features.
Question 3. Who needs a family tree?
Everyone who wants to sort out the relatives can do it with a family tree. Moreover, if you have a genetic disease or wish to see how likely you are to pass on the disease to your children, you'd better establish a family tree.
Conclusion
You should learn at least the top 9 best family tree makers for Windows, macOS, iPhone, and Android devices. You can download an appropriate one according to our review and introduction. MindOnMap is the easiest option to create a family tree online. If you have other questions about this topic, please contact us by writing them down below this post and we will reply to them as soon as possible.