This article will introduce an important visual tool for nursing students, nursing concept maps. Unlike other charts, this kind of graphic is only essential in the medical industry. It allows nursing students to strategize patient care, and organize and visualize patient care concepts. Before drawing a concept map, you should understand what it is, the best examples and templates, how to make one, and other basic knowledge. That is why you should read our guide carefully.

Nursing Concept Maps
Part 1: What Is Nursing Concept Map
Briefly, a nursing concept map is a visual model outlining the relationship between nursing concepts. It defines patient issues, organizes assessment results, selects relevant diagnoses, and assesses outcomes. Therefore, it is widely used among nursing students. It is an innovative way to not only teach critical thinking but also to utilize critical thinking so students can organize patient issues in a logical format and apply clinical judgment.
It is well known that there are oceans of concepts in the medical industry. Plus, new concepts emerge every day as medical technology progress. Even doctors don't know everything, let alone a student. This kind of mind map for nursing is an effective way to demonstrate how different medical concepts or key problems that relate to each other.
To be clear, the benefits of nursing concept maps include:
Identify patient issues and health concerns.
Organize assessment data.
Pick the appropriate nursing diagnoses and procedures.
Assess the outcomes.
The nursing diagnosis concept maps cover a variety of structures, with the following four being the most commonly used:
1. Spider maps. This structure expands outwardly with sub-themes grouped around the main element.
2. Hierarchical maps. This structure includes essential information at the top of the map and organizes the information according to the order of importance.
3. Flow charts. This structure outlines the workflow in sequential order.
4. System maps. This structure is similar to flow charts, but it adds inputs and outputs to the main diagram.
Part 2: Nursing Concept Map Examples
A nursing process concept map can contain significant amounts of information using various forms, such as charts, tables, flowcharts, timelines, graphic organizers, T-charts, and more. Nursing students can create a concept map more effectively if they follow the examples and templates below.
1. Nursing diagnosis concept map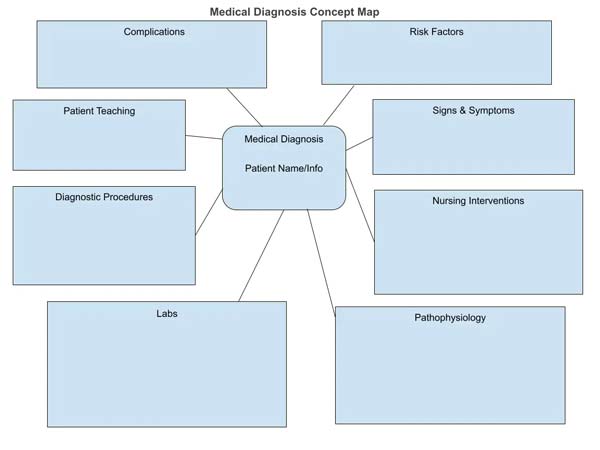 2. SBAR concept map including situation, background, assessment, and recommendation.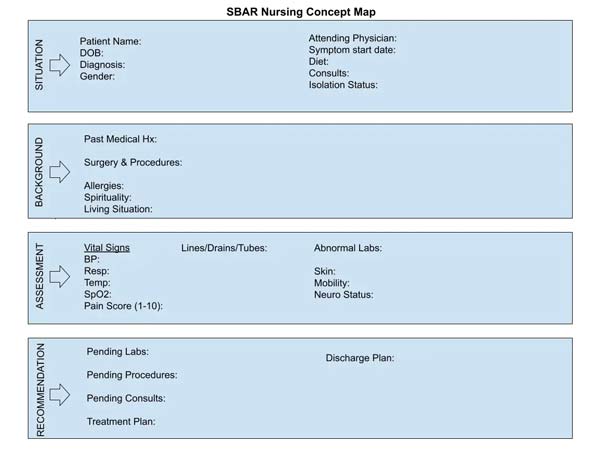 3. Body system concept map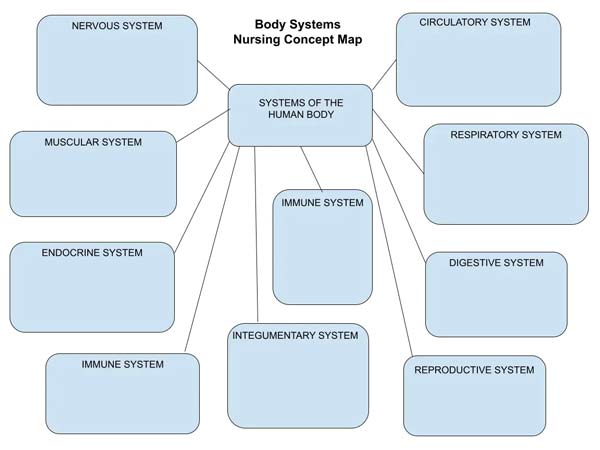 4. Nursing diagnosis concept map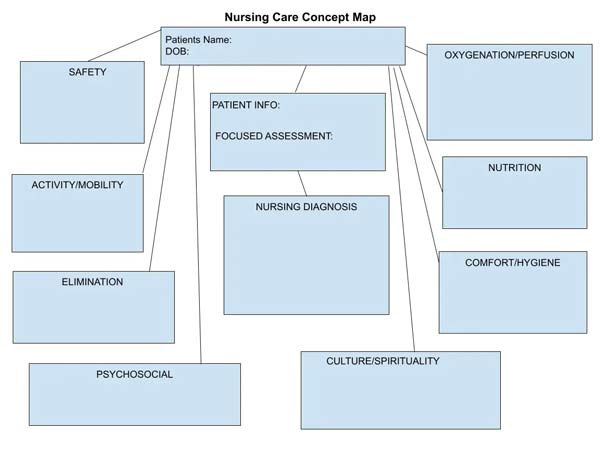 Part 3: How to Make a Nursing Concept Map
Now, you should be familiar with what is a concept map in nursing. The next important problem is how to design a chart like professionals. Firstly, the workflow starts with the main concept map subject. It determines all the work next. The main element can be a patient care plan, medical diagnosis, or nursing responsibilities. Next, you need to decide on the secondary subsections, such as assessment, diagnostic procedure, and more. Furthermore, supplement the main section and each subsection with key information. More importantly, you need a nursing concept map maker to convert these ideas into a chart.
MindOnMap is the tool that you need. First of all, it is completely free to use for full features. That is why the app is popular among students. Moreover, it is a web-based app. It means that you do not need to install anything on your desktop. It provides a variety of templates to help you simplify the job. All you need is a good idea and a web browser. Here are the details to visualize your nursing concept map online for free.
Step 1 Open your web browser, and access the nursing concept map creator (https://www.mindonmap.com/). Log into your account. If you do not have one, sign up for a new one for free.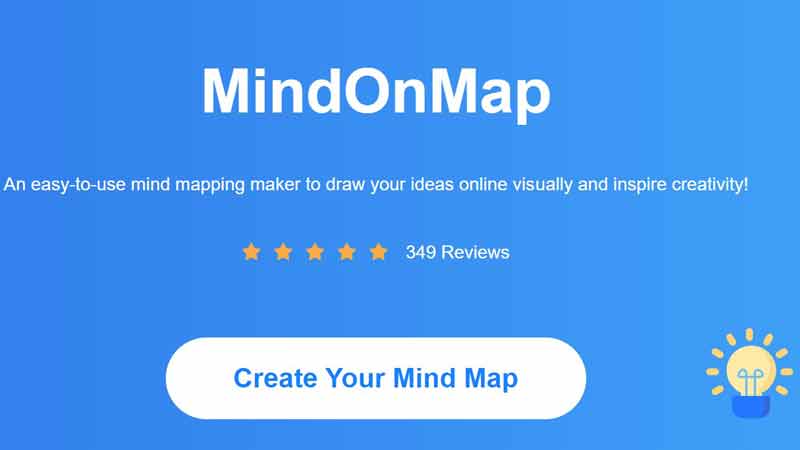 Step 2 Click the big Create You Mind Map button on the home page. Then go to the New tab on the left side, and pick an appropriate template on the right side to enter the main page.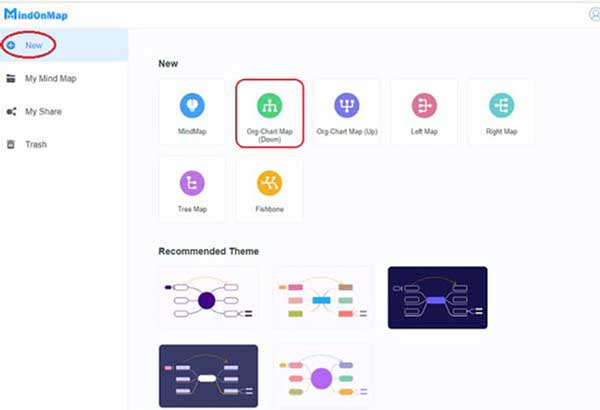 Step 3 Here you can see the Main Node is added on the page. Double-click on it, and enter your main subject.

Step 4 Next, add the nodes by hitting the Node button on the top menu bar. You can also add more sub-nodes to your nursing concept map. It allows you to add images and links to the map too. That makes the map more engaging.
Step 5 When you are done drawing the map, click and expand the right toolbar. Go to the Style tab, and change the shape, branch, and font of each node according to your preference. If you want to add stickers to your map, go to the Icon tab.
Step 6 At last, preview the nursing concept map. Then click the Export button and choose a format to download it if you are satisfied. You can also publish the map by hitting the Share button.
Further Reading:
What Is a Mind Map And How to Create One
Stakeholder Mapping and How to Create a Stakeholder Map
Part 4: FAQs about Nursing Concept Map
What is the main concept of nursing?
The four concepts of nursing are human beings, environment, health, and nursing. The main concept is the human being. Each person comprises several different aspects to create a whole.
Why are concepts in nursing important?
They provide a foundational knowledge of care concepts that enable those in the profession to explain what is the diagnosis procedure for patients and why they take these measures.
Can I do a nursing concept map in PowerPoint?
PowerPoint is a powerful and versatile tool that you can use in making a mind map for nursing. However, it lacks templates and specific features.
Conclusion
This article has introduced one of the important graphics in the medical industry, the nursing concept map. Following our introduction, you should learn what it is, why it is so important, and other information. Moreover, we also demonstrated how to make a nursing concept map using MindOnMap. As a free graphic maker, it is available to all nursing students. If you have other questions about this topic, please feel free to leave your message below this post and we will reply to it as soon as possible.