When you need to visualize, collaborate, and update employee information, you can use an org chart. Organizational charts can help to represent your brand and organization clearly. This post explains what an organizational chart is and recommends 3 free org chart makers for you to easily create organizational charts.

Org Chart Maker
Part 1. What Is an Organizational Chart
An organizational chart is a diagram that displays the internal structure of an organization or company. It reveals the business models, industries, and sizes. An org chart can clearly visualize the structure of an organization, related relationships, and ranks of its parts and positions. It usually displays as a top-down, pyramid-like organizational chart, with employees and positions represented by boxes or other shapes. An organizational chart may also carry photos, contact information, email and page links, and more.
Why use an organizational chart
An organization chart can display relations between employees within an organization or a company graphically. It can highlight how teams and departments are organized, the reporting relationships across the organization, and the individual's role and responsibilities. With an org chart, potential investors and shareholders can know the hierarchy, who owns which areas, the senior staff members, and the types of departments. It shows the current organizational structure and processes behind an organization.
Organizational chart types
The organizational chart structures are mainly divided into seven types. These commonly used types are hierarchy chart, matrix organizational structure, divisional org chart structure, team-based organizational structure, line organizational structure, horizontal or flat org chart, and network organizational structure. When you want to draw an org chart, you can search for some ready-made templates based on the specific type.
Part 2. Review of the 3 Best Org Chart Creators
When you want to structure an organization or establish a workflow system through an organizational chart, besides collecting all the necessary data, you should also find a good org chart creator. The question is, what is the best org chart software?
MindOnMap - Free online org chart maker
MindOnMap is a popular online org chart creator that enables you to draw various organization charts for free. You can use it on all commonly-used web browsers, including Chrome, Safari, Edge, Firefox, and more. It offers different templates, examples, and themes for you to quickly start an organizational chart. Besides org charts, it can also help you make mind maps, tree diagrams, timelines, fishbone diagrams, and others.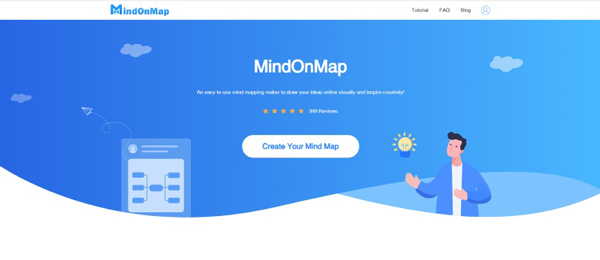 This free org chart tool is equipped with many shapes, icons, lines, and other elements for you to visualize your organization or company structure with ease. You can use different shapes and icons to highlight positions. When you want to make an org chart, you can open a web browser, go to the official MindOnMap website, and click the Create Your Mind Map button. After that, you can select a suitable org chart template to create your one.

When your selected org chart type is loaded, you can add nodes, subnodes, components, texts, images, links, comments, and more to establish your organization. Moreover, you can freely customize the Theme, Style, Icon, and Outline according to your need. You can undo or redo your operations while creating the org chart.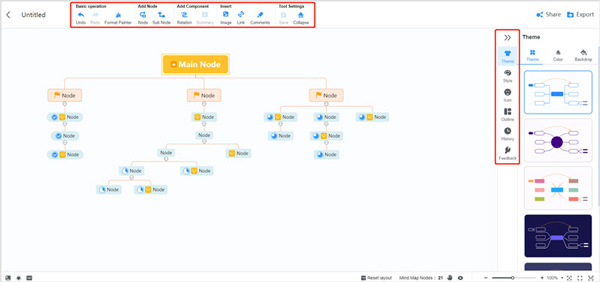 MindOnMap also gives you a simple way to export or share your created organizational chart. You can click the Export button in the upper-right corner to export your creation as a JPG/PNG/SVG image, Word file, or PDF file. Also, you can click the Share> button to generate a sharing link. By doing so, you can easily share the org chart with others for further optimization.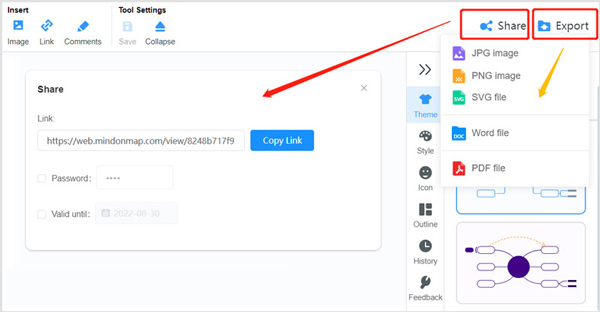 SmartDraw Online Organizational Chart Maker
SmartDraw Online Organizational Chart Maker is another free flowchart maker that can help you create an org chart. It can work with Microsoft Office, Excel, Word, PowerPoint, Google Docs, Microsoft Teams, Workday, BambooHR, and other HR software to quickly draw an organizational chart.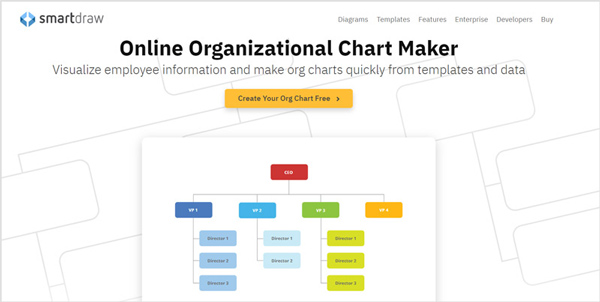 SmartDraw org chart software is equipped with many mature templates and all the necessary tools. It enables you to add employees while maintaining the organizational structure through its commands. Moreover, it can automatically realign and arrange all the elements you added. As a new SmartDraw user, you have a free trial to access its features.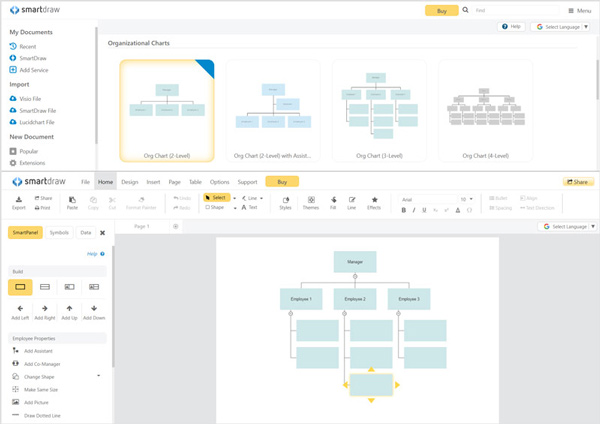 Canva Free Organizational Chart Maker
Canva is an all-featured graphic design tool for business, education, design, and more. It has an individual Free Organizational Chart Maker for you to easily create an organizational chart for your company or organization online for free. It offers all the necessary tools to make various visual content, even without any design experience. What's more, you are offered 20 professional types of graphs to choose from.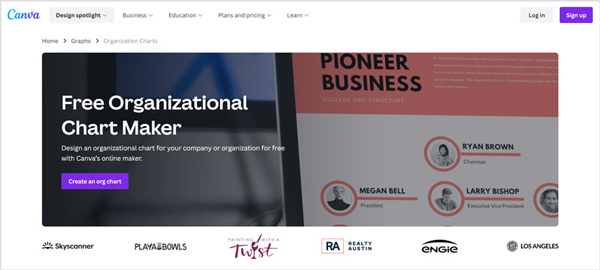 When you want to make an organizational chart, you should sign into an account and then search for a suitable org chart template. Note that some organization chart examples are limited to the paid version. You can first start with a free template to access its features. As a new Canva user, you can follow its instructions to use various tools and build an org chart. It also gives you a convenient sharing function designed in the upper-right corner.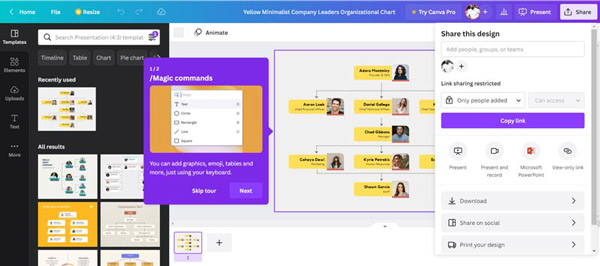 Part 3. FAQs of Organizational Chart Software
Question 1. Where to find organizational chart templates?
To quickly locate useful org chart templates and examples, you can directly search for them on the internet. For instance, you can Google organizational chart templates on your Chrome browser to find associated hierarchy charts, organizational flow charts, organizational management charts, and more.
Question 2. Does Microsoft have an org chart creator?
Microsoft does not have a specific org chart maker. But you can create organization charts in Office tools like Word, PowerPoint, Excel, and Outlook. When you want to make an org chart, you can open Office and use its SmartArt tool.
Question 3. How do you generate an organizational chart in Visio?
Open Visio and go to the top File tab, click New, and then choose Organization Chart. Here you can select Metric Units or US Units to make an organizational chart. You can easily access various shapes from the Org Chart tab and then use them to generate your org chart in Visio.
Conclusion
This post explains what an organizational chart is and its benefits. In addition, you can get three free org chart creators to make your organizational chart with ease. There are a large number of org chart makers offered on the market. If you have any better recommendations, please share them in the comment section below with our other readers.