When you search for a diagramming tool for creating visual diagrams, you may get the SmartDraw recommendation. It is a popular web-based diagram creator used to build organization charts, mind maps, flowcharts, project charts, and more. You can check the detailed SmartDraw review below to know its functionalities, pricing, pros, cons, and other associated information.

Review Smartdraw
Part 1. SmartDraw Overview, Features, and Price
SmartDraw is an enterprise-grade diagramming tool developed by SmartDraw Software, LLC for making various flowcharts, organization charts, mind maps, project charts, CADs, and other visual diagrams. It collects many useful tools, elements, and templates to ensure you can easily create professional-quality diagrams.
What is SmartDraw
SmartDraw is an online diagram and chart creator tool. It helps businesses of all sizes to easily manage diagramming processes. It can work as a powerful flowchart maker, organization chart maker, floor plan creator, and drawing program. It offers over 70 different types of diagrams and thousands of templates for you to choose from. SmartDraw can work with geographic maps, health diagrams, and floor plan creations. You can use its web version on devices. Also, it has a downloadable Windows version that is available for installation on Windows computers.

Key features and benefits of SmartDraw
SmartDraw carries quick-start templates for over 70 different diagram types. It has an automatic formatting feature to easily connect and rearrange shapes as they're moved around. So you can handily draw, edit, move your shapes, and perfect layouts in minutes. SmartDraw comes with a wide range of charts, layouts, floor plans, and more for you to immediately start your diagramming. Moreover, SmartDraw is equipped with an AutoCAD-like annotation layer to resize and match your diagram automatically.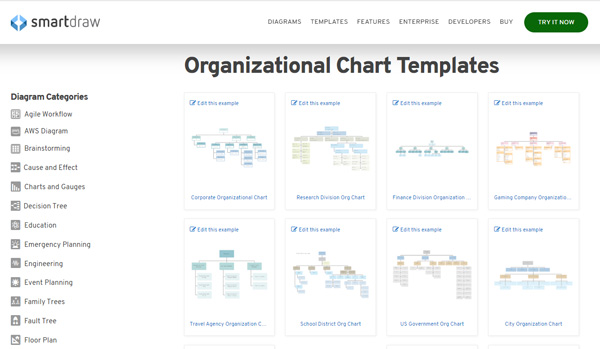 SmartDraw can integrate with other tools like Microsoft Teams, Google Workspace, Microsoft Office, Jira, AWS, Google Drive, OneDrive, Dropbox, and more seamlessly. That gives a convenient way to add and export your diagrams. It also offers a quick share feature to promote collaboration in your workplace. You are allowed to share your projects with others through email links with ease.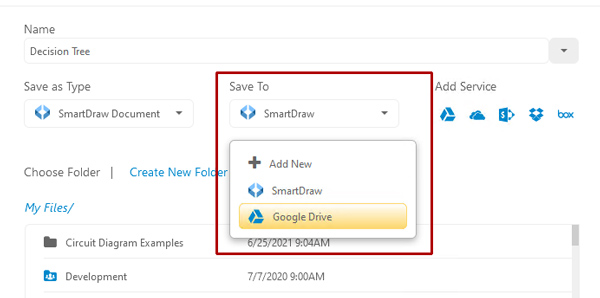 SmartDraw can check every box for enterprises. It gives you SSO, document retention, sophisticated collaboration, account administration features, and more. It enables you to designate roles and permissions based on your need. That ensures only your authorized managers and supervisors can access the sensitive areas of your business.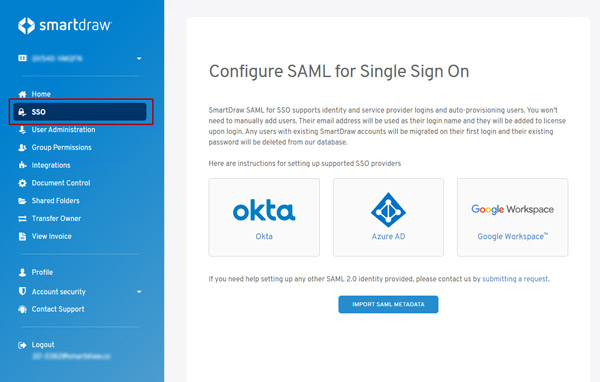 SmartDraw price - Is SmartDraw free
SmartDraw allows you to free use all its features for seven days. After that, you need to purchase a license or enter a purchased license key to use it. When your account is expired, you will be forced to log out. In that case, you will get a Buy Now prompt. You have to purchase a license to use SmartDraw again. What's worse, while the free trial of SmartDraw, your created file will be inserted into a watermark.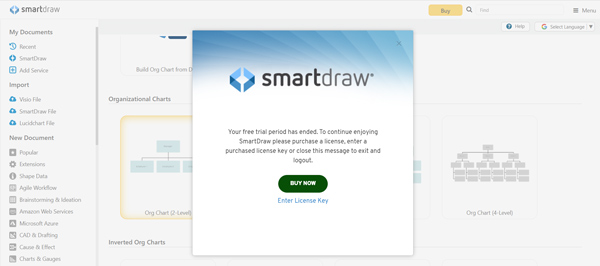 Part 2. Best SmartDraw Alternative to Create Diagrams
Are you facing the situation that you are prompted that your free trial period has ended, even as a new user? Or do you prefer a totally-free diagram creator to do the diagramming?
MindOnMap can be the best diagramming alternative to SmartDraw. It is designed with all basic features for you to make organizational charts, tree diagrams, mind maps, fishbone diagrams, and more online for free. You can easily access many read-made themes, templates, and objects to start your diagram creation. Moreover, you are allowed to import quickly from and export to multiple file types.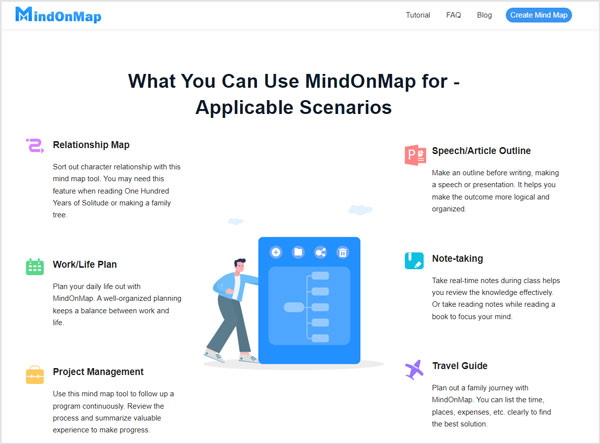 As a web-based diagram maker, you can use this MindOnMap on any popular web browser like Chrome, Google, Edge, Firefox, Yahoo, or Safari. You can navigate to its official website on your device and click the Create YourMind Map button to do diagramming directly. To use this SmartDraw alternative, all you need is an email or Google account.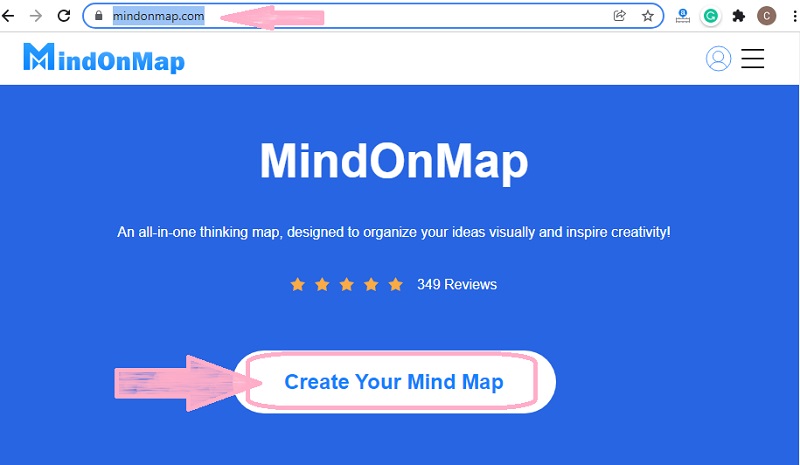 After you sign in to an account, you can see many commonly-used themes and templates. You can pick the one you need to quickly start creating your diagram.

As a new user, you can follow the on-screen instructions to know how to use it. You can freely drag and drop shapes, customize the theme, style, icon, and outline, and make graphs and charts. This SmartDraw alternative is designed with a concise interface. You can easily find the specific features to create your visual diagram.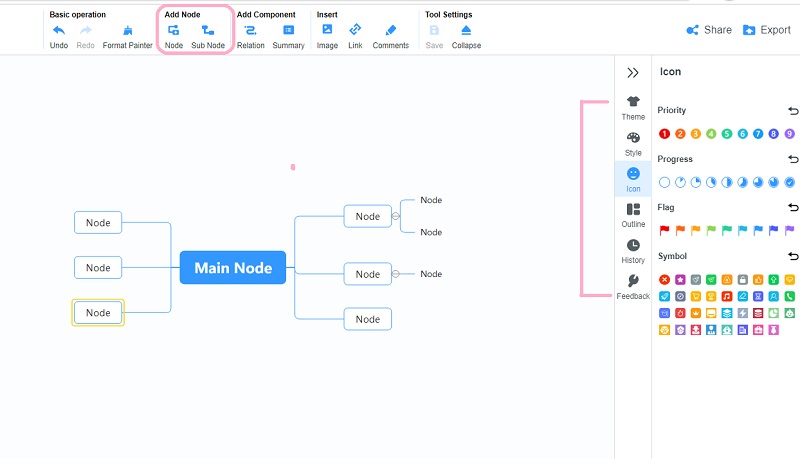 Part 3. FAQs of SmartDraw Software
Question 1. Where to download SmartDraw?
As mentioned above, SmartDraw has a downloadable version for Windows-based computers and laptops. If you want to download SmartDraw on your device, you should go to the SmartDraw Downloads page and do. There is no direct download button offered on the home page of the SmartDraw website. So you can go to its Support page, search for download, and then get the specific SmartDraw for Windows downloading.
Question 2. How to get rid of the trial watermark of SmartDraw?
You can't remove the watermark while using the free trial of SmartDraw. All your printouts and exports from the SmartDraw trial version will have a watermark. You have to purchase a license to get rid of it.
Question 3. Why can I use SmartDraw on my Mac?
When you want to use SmartDraw on a Mac, you should ensure that your Mac is running Mac OS Mojave (10.14) or a later version. Also, the Safari version should be 14.1.0 or later. You can't use SmartDraw on a Mac with the old system or Safari app.
Conclusion
Could SmartDraw suit your diagramming and business requirements? After reading this post, you can know the main features of SmartDraw, some benefits and cons, and other associated information. Before you decide to purchase SmartDraw, you'd better try using the recommended MindOnMap first.