Visme is a popular online platform for creating all kinds of things related to the visualization of your brand. This platform offers both online and desktop versions. It also claims to be your best helper to build up a brand and convey your ideas in a creative way even if you have no design experience. So, is Visme really that helpful in the way it claims? Check out the answer through a comprehensive review on Viseme along with features, pros, cons, and a free alternative.

Review Visme
Part 1: Comprehensive Visme Review
Before reaching out to the full review, you may preview the following content, which is divided into these: what is Visme, its main features, pros and cons, pricing, and how to use Visme online. These will help you better understand Visme and decide whether it is helpful for your business.
What is Visme
In order to make your ideas to reach their full potential, Visme aims to help users, even beginners, to brand their products and make communication between you and customers more communicative and colorful. As a designing tool, you can achieve many things in Visme like presentation, documents, data visualizations, social media graphics, etc. Moreover, to make designing work easier, Visme provides web and desktop apps.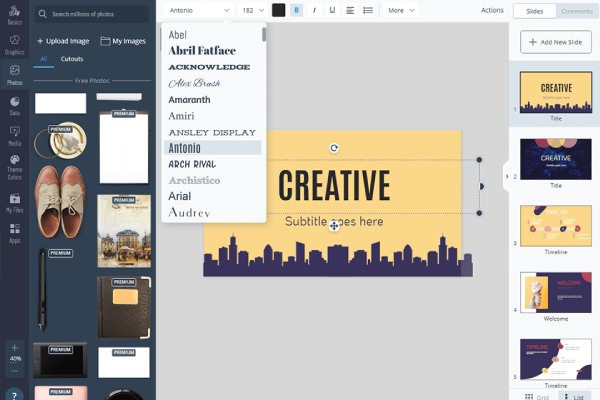 What You Can Do in Visme
Create interesting business reports
With Visme templates, colorful styles, and fonts, you can create vivid PPT presentations as much as you want. And a large source warehouse in Visme enables you to make use of your imagination the most. Besides, Visme can even convert your PPT to PDF, which allows you to download your PPT work in PDF format. Meanwhile, Visme also offers editable graphs and charts which can bring your data to life and present your analytics to your audience vividly. In this way, your business report will not be boring and tedious anymore.
Build a brand for products on social media
When it comes to marketing, social media can be an indispensable part. The graphics, photos, assets, and icons in Visme can fill in all the elements your need for a post on social media like Instagram or Twitter. To build a brand among consumers, Visme allows you to visualize the data and quickly convey the information on social media. You can even make a slideshow with music on Visme.
Visualize concepts before implementation
Build up wireframes and mockups before you launch a product to the public. Visme has a wide range of widgets that help you better express ideas or concepts about a certain brand. Meanwhile, Visme paid version allows you to upload many sources such as pictures, videos, PPT presentations, audio, etc.
PROS

Maintain brand consistency across the organization
Data widgets make your analytics visually engaging.
Offer multiple templates on statistics, fonts, figures, etc.
Integrate with many popular platforms like YouTube, Google Drive, etc.
CONS

Limited features in the free version.
Collaborate with others require accounts.
Can't record sound in a presentation in Visme.
Pricing:
After seeing so many features, here is another key question: is Visme free? The answer is that Visme offers both free and paid versions. For paid version, the prices are different. If you pay for Visme monthly, the cheapest price you can get is $29 per month. And whether you pay monthly or annually, the price of the Visme for Teams plan requires consultation.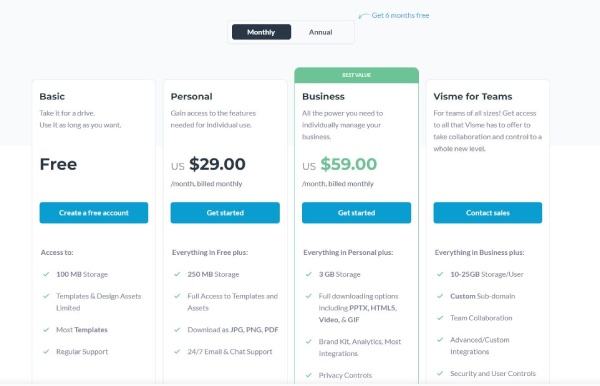 Quick Start on Visme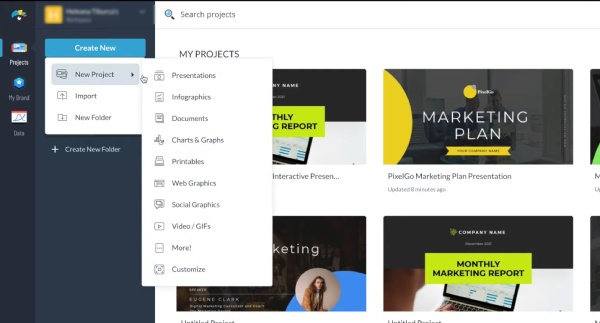 Step 1You need to first sign in on the Visme website and then you will be in the dashboard.
Step 2Click the Create New buttons and you will see many categories. Choose one to view the templates.
Step 3When you decide on one template, move your cursor over it and click the Edit button.
Step 4On the left side, there will be many elements for you to apply. You may also change the theme color, upload your images, etc.
Step 5When you finish editing, click the Download button on the right corner above to save it to the computer.
Note: You can only download your finished work from Visme after purchase.
Part 2: Free Alternative to Visme
For simple editing work or visualization of your ideas, there is a free alternative to Visme. Without any charge, you can present your ideas vividly in MindOnMap online anywhere you want. You can use this online diagramming tool to simplify your work, plan for your family trip, or do any other things that need visualization.
Main Features:
Free of charge and accessible on any mobile device.
Offer several templates with different themes.
Save each of your steps automatically.
Create a better workflow with different examples.
How to Use the Free Alternative to Visme
Step 1Go to https://www.mindonmap.com/ on any of your browsers. First, you need to click the Log In button above to create an account or log in to access all features. Then click the Create Your Mind Map button to go on.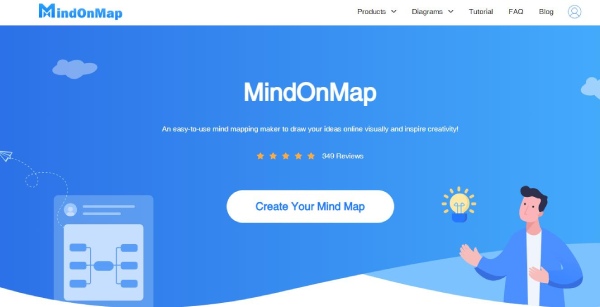 Step 2On the following page, click the New button and choose a chart or map you want to continue visualizing your ideas.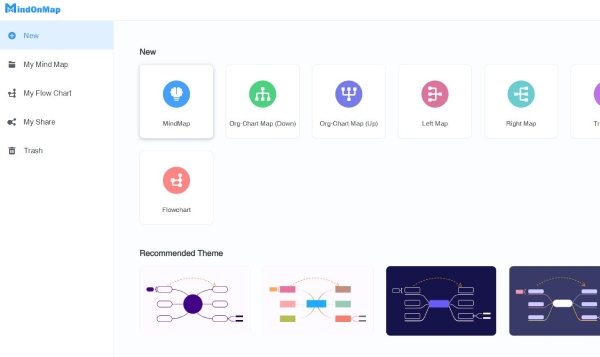 Step 3There will be an editing page for you. You can drag a shape from the left side to your blank sheet and enter your ideas in it. Click the style button and you can change the font, text size, and sheet size.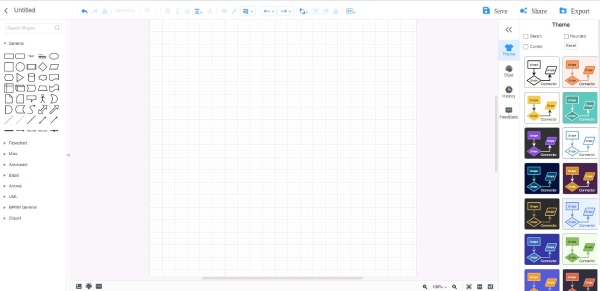 Step 4After finishing the drawing, you can click the Save button to store your work online. Or click the Export button and choose a format to save the work on your device.
Part 3: FAQs about Visme
Question 1. Which is better, Visme vs Canva?
For compatibility, Canva is better since you can install it on your mobile phone. The interfaces of these two are fairly similar and both are helpful with your graphic designs. Both work perfectly well. But if you prefer an affordable price, Canva is competitively cheaper than Canva.
Question 2. Is Visme free for students?
You can try the free trial with limited features. If you want to purchase, there is a special discount for students, which requires you to contact the sales on Visme official website.
Question 3. Can I download PPT from Visme?
No, you cannot. Even if purchase Visme, the supported download formats do not include PPT format. Hence, you will not be able to save the templates from it.
Conclusion
After reading the full Visme review, you will be much clearer with its features, pros, cons, and pricing along with a quick tutorial on how to use the Visme. For simple planning, charts, and diagrams, you may also try the free alternative to Visme to save a budget.