Semantic mapping can help students, readers, or listeners to better understand the context. You can make connections between known and unknown words through a semantic map. This post covers the semantic mapping definition and how to create semantic maps.

Semantic Map
Part 1. Semantic Mapping Definition - What Is a Semantic Map
Semantic maps are mainly used to help students to identify, understand, and recall the meaning of words while reading the text. This part will guide you to know what a semantic map is.
Semantic mapping definition
Semantic maps (graphic organizers) are helpful diagrams for students to figure out how concepts or words are related to one another. It is a visual strategy for teaching vocabulary. Semantic refers to related meanings in language. So essentially, you can take a semantic map as a map that connects related words.
With a semantic map, students can create a map or web of words. Based on what they are, what they do, and other categories, semantic mapping can sort associated words into categories. Generally, these words are generated as a list and displayed in a more visual format.
Purposes of semantic maps
You can create a semantic map to show the meaning-based connections between a word or phrase and a set of related words or concepts visually. The purpose of creating a semantic map is to help students, especially some struggling students, to easily and clearly understand the meaning of words. The process of building on previous knowledge while reading is extremely important for them to develop vocabulary. Semantic maps also offer an effective way to learn, extend, organize, and remember words. It can help lots of new ideas come fluently.
Semantic map examples and templates
You can easily access lots of ready-made semantic map examples and templates on the internet. To locate them quickly, you can directly search for them on your web browsers like Chrome or Safari. From the search results, you can scroll down to easily find the most suitable one you need. Also, you may get preset examples in some semantic map generators.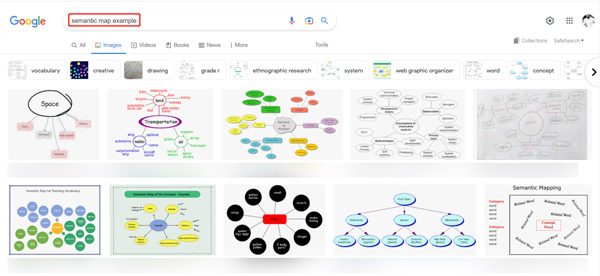 Part 2. How to Create Your Semantic Maps
You can choose to create your semantic map individually, in small groups, or as a whole class activity. When it comes to making semantic maps, you can do it on paper or digitally. Many diagram creators and mapping tools can help you create a semantic map directly on your device.
This part recommends an easy-to-use semantic mapping tool, MindOnMap, for you to generate a semantic map. It can help you to create semantic maps, mind maps, fishbone diagrams, organizational charts, tree diagrams, and more online for free. Now you can take the following guide to use it and make your semantic map with ease.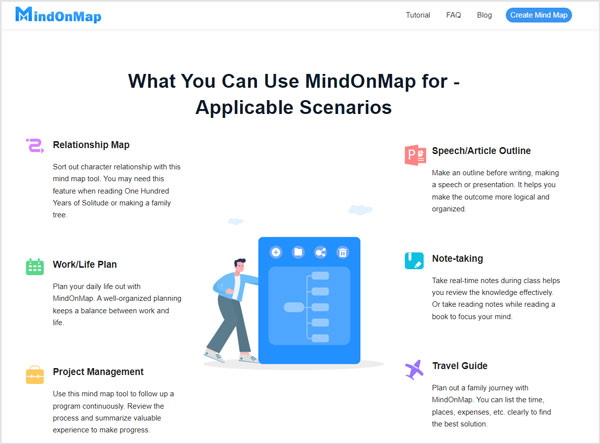 Step 1 When you get a key concept word, you can brainstorm as many words as you know associated with it and then navigate to the official MindOnMap website to start generating your semantic map. You are allowed to use it on any popular web browser like Google Chrome, Safari, Firefox, Yahoo, IE, Edge, and more. When you get there, click on the Create Your Mind Map button to move on.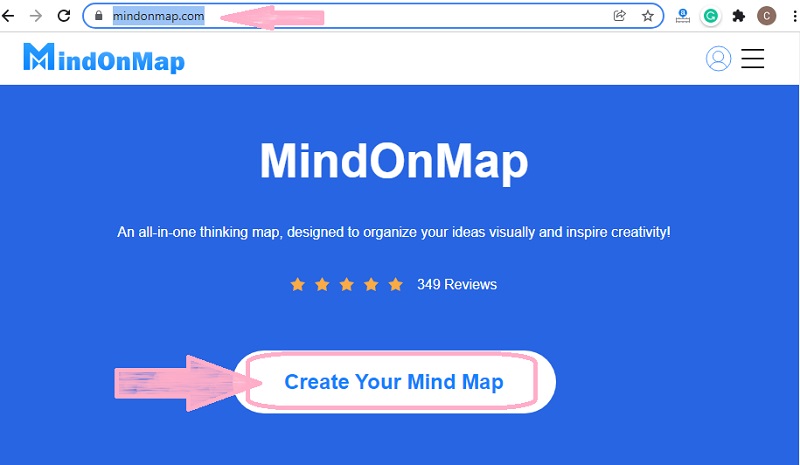 Step 2 This free semantic map generator provides you with many read-made themes, templates, and objects to quickly start your graphic organizer creation. You can scroll down and select your preferred one to generate your semantic map with ease.

Step 3 You can follow the on-screen instructions to access its features and know how to use it. All commonly-used shapes, icons, outlines, and other elements are listed there for you to make your graphs and charts. You can simply drag and drop them for adding. On the right side, you can easily customize the theme, style, icon, outline, and others based on your need. What's more, you are allowed to import from and export to multiple file types.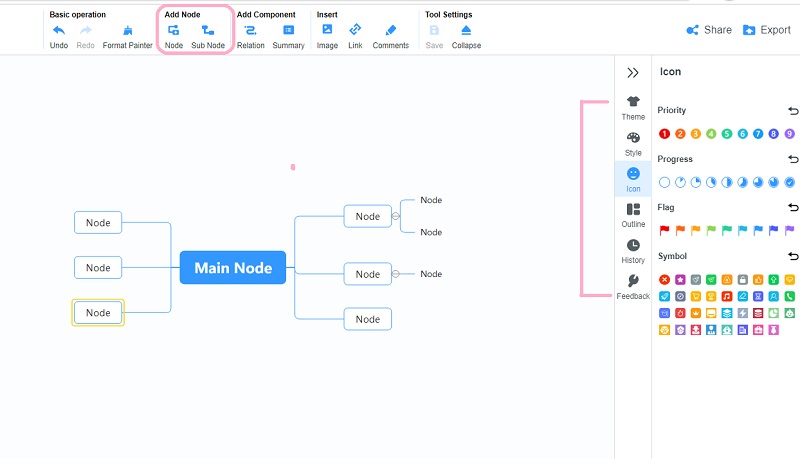 Step 4Once you finish the creation of your semantic map, you can simply save it to your device or generate a link for sharing. You can click on the specific Export or Share button in the upper-right corner to do that.
Related to:
Part 3. FAQs of Semantic Mapping
Question 1. When to use a semantic map?
There are three typical applications of semantic maps. When you want to make the general vocabulary development, pre and post-reading strategy, or study skill strategy, you can use a semantic map.
Question 2. What should you do before creating a semantic map?
As we mentioned above, when you get a key concept word, you can brainstorm as many associated words as you know first. You can talk with others or search for related words by yourself. Besides the content words, you should also list challenging words that students should learn. It's a hard task to remember a huge pile of information. So when you make a semantic map, you should categorize it properly.
Question 3. Can I generate a semantic map in PowerPoint?
Yes, PowerPoint has a SmartArt feature that carries many built-in graphic organizers for you to easily make a semantic map. You can open PowerPoint, go to the slide you want to create the semantic map in, locate the Drawing section, and then use the related shapes and lines to start creating a semantic map.
Conclusion
This post gives you a basic semantic mapping definition to tell what a semantic map is. You can also learn how to make a semantic vocabulary map. For more questions about semantic mapping, you can choose to leave us a message or directly contact us.