If you're working with Portable Document Format (PDF) files daily, sometimes you may need to combine and merge PDFs into a single PDF that's simple to share and view. Nowadays, thanks to the wonders of technology, file combination has become more accessible. Many online tools can merge PDF files into a PDF within minutes! Here we'll cover all three popular methods and describe how to merge multiple PDF files together specifically.

Merge PDF
Part 1. How to Merge PDF Files on a Windows PC
If you're someone that works with the PDF a lot, you have probably come across a time when it is necessary to merge some PDF documents together, creating a single file for further review. For Windows users, there are some exciting tools on the market making the task easier. Here we take PDFsam software as an example to show you how to merge two or more PDF files together.
Step 1
Open PDFsam on your PC.
Step 2
On the main interface, choose the Merge function.
Step 3
Drag and drop the PDFs you want to combine into the new window. You can also click the Add button in the top left corner of the window.
Step 4
Then, you can normalize page size, add footers, or include a table of contents.
Step 5
Click Run at the bottom left corner. Once the merging is over, click Open to check out your new PDF file.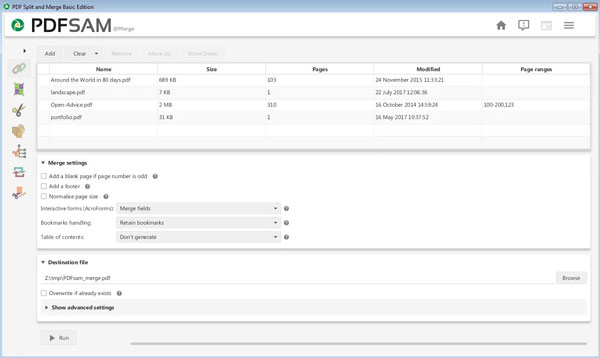 Part 2. How to Combine PDFs on a Mac
Unlike Windows, Mac comes with an efficient built-in tool – Preview, which lets you create or combine PDF files from a menu in its Gallery view. To combine multiple PDFs, follow the steps below:
Step 1
Open a PDF in Preview app.
Step 2
Choose View, and then click Thumbnail to display thumbnails in the sidebar.
Step 3
Drag another PDF you want to merge into Preview, and its thumbnail will appear on the left side. This will merge the two documents.
Step 4
To save, click File, and then select Export as PDF.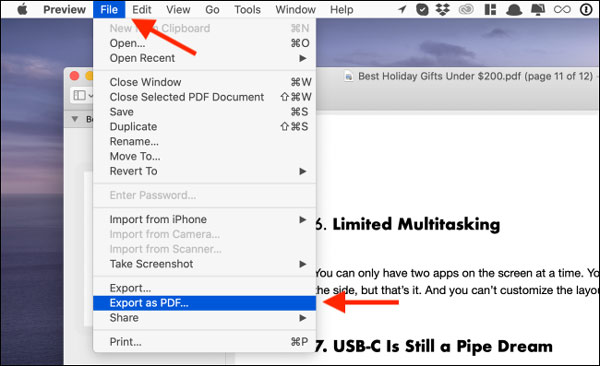 Related:
Part 3. How to Merge Multiple PDF Files Online
If you don't want to use the desktop app, you can use a website to merge PDFs. We've got the most popular PDF merger and converter – EasePDF for you to take advantage of for this process. It allows you to quickly combine multiple PDF files into one single PDF document in just a few clicks. This online tool is free to use and no signup is needed to use it. Here how it works.
Step 1
To get started, open easepdf.com on your browser. Here, you should select the Merge PDF feature.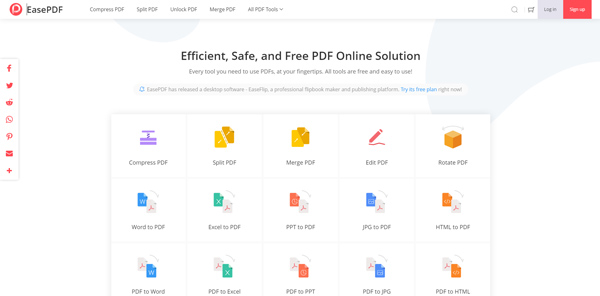 Step 2
Then, click the Add File (s) button to import your PDF files from local storage.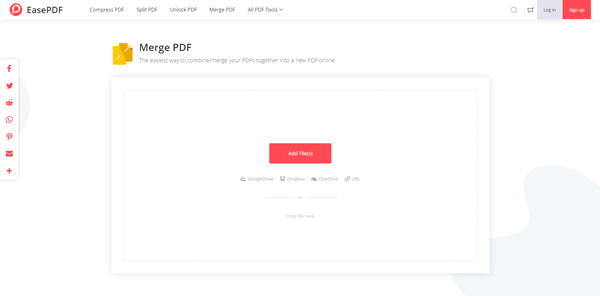 Step 3
After adding the files, you will find that there are two modes for merging PDFs. In the standard File Mode, you'll see preview icons for each PDF. Once you switch to the Page Mode, you'll see all the pages from all the PDFs listed here. You can render the PDFs and then click on the Merge PDF button.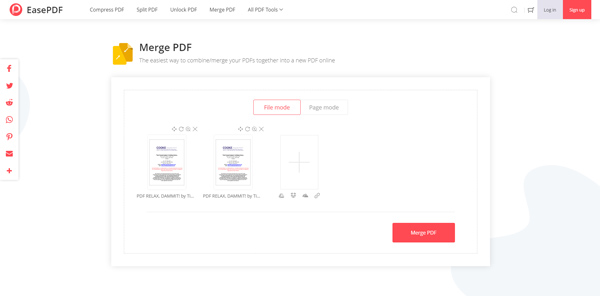 Step 4
Once the process is over, click on the Download button, and you will find the merged PDF in your downloads folder.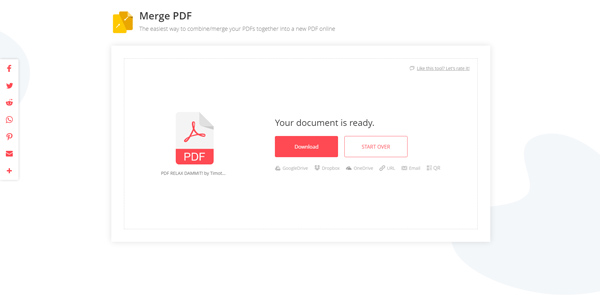 Related:
Part 4. FAQs of Merging PDF Files
Can I merge PDF files in Google Drive?
Yes, Google Drive allows you to merge two or more PDF documents into a single document.
How to merge PDF files with Adobe Reader
First, run Adobe Reader. Click Tools, choose Combine Files, then Add Files. Click Combine Files again to commence the merging process. Note that this is a paid feature, which not everybody has access to.
How do I combine PDF files for free?
EasePDF boasts the most popular online PDF merger, for you to carry this task out easily. It's free to use, no signup needed at all.
Conclusion
Combining PDF files cannot get any easier through the above solutions. The offline and online tools each have their own functions and limitations. Regardless of whichever solution you opt for, we hope to make your work with PDF documents as painless as possible.