For several reasons, you may need an Android emulator for Windows PC or Mac. It lets developers test apps on different devices, screen sizes, and system versions without needing physical devices for each configuration. They also provide a simple way to test the accessibility features of Android apps, play Android games, mirror Android screen to a computer, and more.

Best Android Emulator
Android emulators can simulate the Android operating system, allowing you to run Android applications seamlessly on your Windows PC and Mac. This post introduces you to the five best Android emulators available for Windows PC and Mac, highlighting their key features, pros, and cons.
Part 1. Best Android Emulator for Windows 11/10/8/7 PC
Whether for development, gaming, app compatibility, or convenience, Android emulators offer a versatile solution for various needs. As a Windows user, you can rely on the easy-to-use Android emulator for Windows, Apeaksoft Phone Mirror, to provide a bridge between the mobile and desktop environments.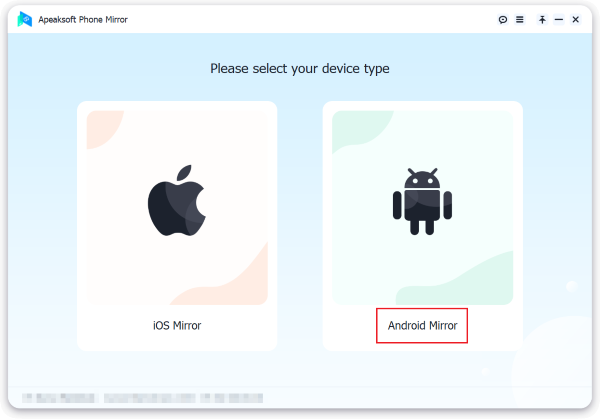 Apeaksoft Phone Mirror allows users to mirror their Android screen onto a Windows 10/11/8/7 PC. This feature is particularly useful for presentations, demonstrations, and recording tutorials. You can showcase all your Android apps and content on a larger screen. It can work as an Android emulator for you to access and use Android apps on your Windows computer. It eliminates the need to switch between devices and enhances productivity.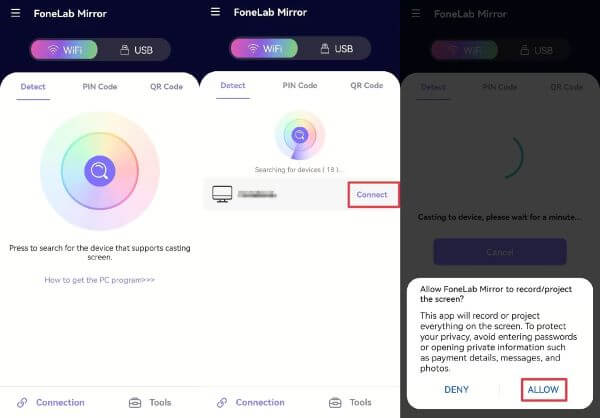 This introduced Android emulator offers a straightforward setup process. It lets you easily connect your Android device to a computer through Wi-Fi or USB. Apeaksoft Phone Mirror supports nearly all Android devices, ensuring compatibility with various brands and models. Whether you have a Samsung, Google Pixel, HUAWEI, or any other Android device, this Android emulator can easily mirror your screen and run apps seamlessly.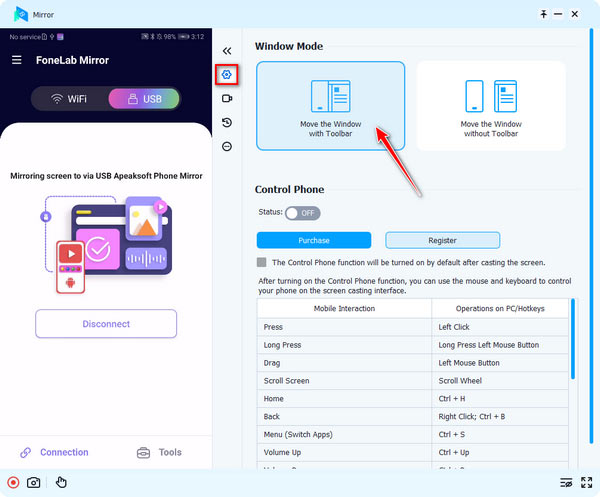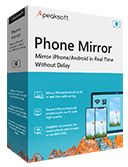 4,000,000+ Downloads
Best Android emulator for Windows 10/11/8/7 PC.
Mirror Android screen to a Windows computer smoothly.
Record Android apps and activities with high quality.
Support all commonly used Android and iOS devices and computers.
Part 2. Other 4 Android Emulators for Mac and Windows PC
Besides the introduced Phone Mirror above, these are other programs that can simulate Android devices, enabling you to run Android apps and games seamlessly on your computer.
BlueStacks - Android Emulator for Mac and Windows
BlueStacks is a well-known Android emulator, featuring a user-friendly interface and excellent performance. The Android emulator allows users to run multiple instances of BlueStacks simultaneously, enabling them to use different apps or play multiple games at once. It offers customizable keyboard and mouse controls. Moreover, it gives you a curated selection of popular apps and games.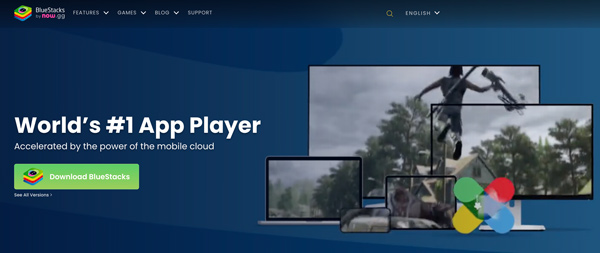 BlueStacks can be resource-intensive and requires a powerful computer for optimal performance. Some users reported that they experienced occasional crashes and compatibility issues. Click here to learn how to delete BlueStacks from Mac.
NoxPlayer - Android Emulator for Windows PC and Mac
NoxPlayer is another popular Android emulator that provides a smooth and stable experience for running Android apps and games on a computer. It lets you customize CPU and RAM allocation, resolution, and device model, providing flexibility for different use cases. Moreover, it enables you to capture and replay complex sequences of actions. It's quite useful for automating repetitive tasks in games or apps.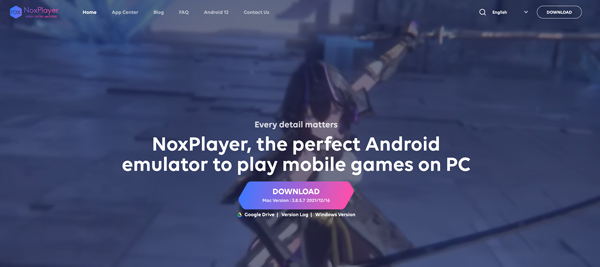 This Android emulator for Windows PC and Mac can run multiple instances of NoxPlayer simultaneously. You are allowed to use different apps or play multiple games at the same time. NoxPlayer can be resource-intensive, especially when running multiple instances. Some users may experience occasional compatibility issues with specific apps or games.
Genymotion - Android Emulator for Windows and Mac
Genymotion is a highly versatile Android emulator that caters to both developers and regular users. It supports virtual devices with different Android versions and configurations, making it suitable for testing apps on various device profiles. This Android emulator provides tools for monitoring CPU, memory, and network usage, making it easier to identify and fix performance issues. It can integrate with Android Studio for developers to test and debug their apps directly from the development environment.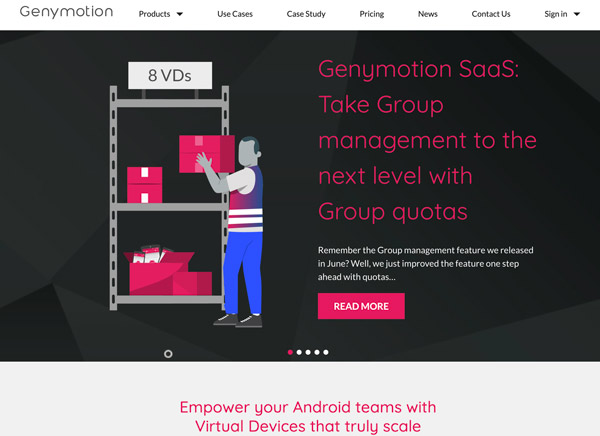 Genymotion also carries advanced features like GPS and camera emulation and compatibility with plugins for extended functionality. On the downside, Genymotion requires a paid license for full access to its features, which might deter casual users.
MEmu Play - Popular Android Emulator for PC
MEmu Play is a feature-rich Android emulator that focuses on gaming performance. This Android emulator for PC allows users to customize controls for games, including support for gamepads. It lets you record your gaming moments with high quality. Similar to the recommended Android emulator tools above, MEmu Play supports running multiple games or apps simultaneously.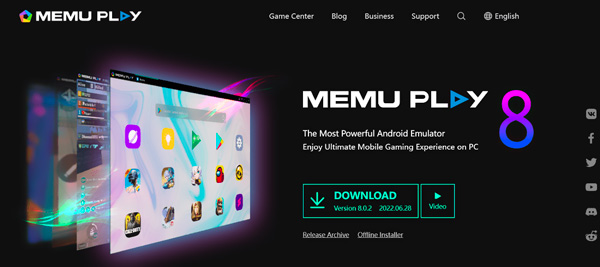 Part 3. FAQs of Best Android Emulators for Windows PC and Mac
What is the best online Android emulator?
When it comes to determining the best online Android emulator, it ultimately depends on individual needs and preferences. Generally, compared to offline tools, online Android emulators may have limitations. It's recommended to try out different options and assess which emulator best suits your specific requirements.
Is MEmu Play better than BlueStacks?
Both MEmu Play and BlueStacks are Android emulators, but they have different strengths. MEmu Play is often praised for its gaming performance and smooth experience, while BlueStacks offers a more feature-rich interface and broader compatibility. You'd better try both emulators and assess which one better suits your needs.
How do you mirror your iPhone screen to a Windows PC?
To mirror your iPhone screen to a Windows PC, you can use the recommended Phone Mirror above. It has an iOS Mirror feature for you to easily mirror your iPhone content to a Windows 11/10/8/7 computer.
Conclusion
Android emulators offer a convenient way to experience Android apps and games on Windows PC and Mac. The five emulators mentioned above provide a range of features and performance levels to cater to different user needs. Whether you are a casual user, a gamer, or a developer, you can pick a suitable Android emulator to enhance your Android experience on your computer.