Mind mapping has been popular to organize work and life well. The business industry use mind map to brainstorm project ideas and streamline the organization chart. Students can use mind map to take class notes, organize writing content, make presentation outlines and more. Other than that, mind maps can do more like planning a trip. In this article, we present you 10 mind map examples to provide you with new ideas.

Mind Map Examples
Part 1. 10 Mind Map Examples for Your Choice
1. Brainstorm
Couldn't think of new ideas for a project or writing? Brainstorming helps you break the ice. The traditional way is to write random ideas on papers. Now the time has changed. Creating mind maps sparks new surprising ideas. How wonderful to combine mind maps and brainstorming together! Using mind maps to brainstorm will definitely innovate a series of wonderful ideas. This is the brainstorming mind map example for your reference.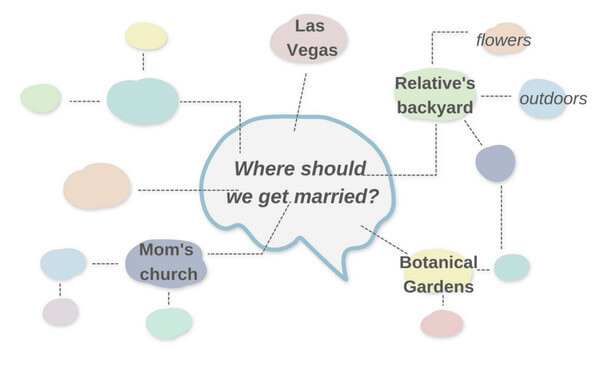 2. Write Essays
Brainstorming helps you confirm the topic of your essay. Just take a step further and you can get twice as much for half the effort. See the essay writing example down below. Just start with the main topic and add branches which contain related ideas. Organize them and find the connection among them in the end.
3. Take Notes
You may need to take notes during a meeting or a lecture for future review. Which way do you take, notebook or digital note-taking? Do you encounter the situation when you read the notes a few days later and find them make no sense? If so, we recommend you to take notes with mind maps. Taking notes on pad or laptop make them look neat. Taking notes with mind maps makes the random knowledge more related, which is helpful for the knowledge map. Here we present you the writing example for your reference.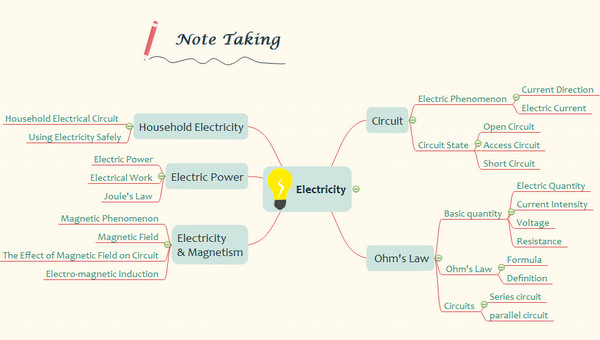 4. Organize Information
Don't know what to do with the random information searched on the Internet? Want to figure out the logic among different concepts contained in one theme? Mind maps help you with that. First, put them randomly on one mind map canvas. Second, draw connection lines between the ones which are related. In the end, change an appropriate layout for the whole mind map to make it easy to read.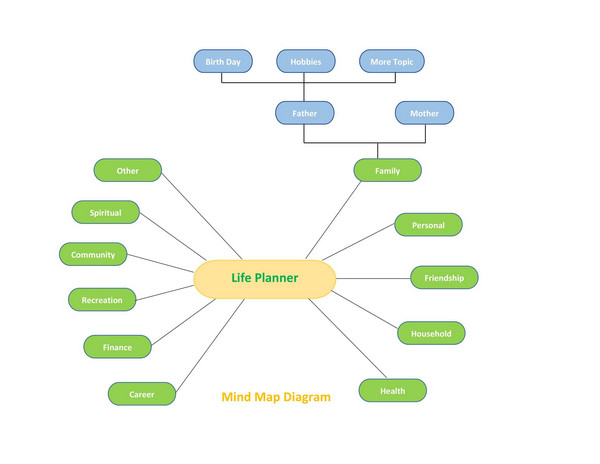 5. Prepare for Exam
For the upcoming exam, making mind maps is the most efficient way. Creating a new one helps you stream what you've learned in the whole semester. If you've created ones, it's recommended that you review them according to the connections among them. It helps you memorize them better as a whole, which improves your grades to a large extent.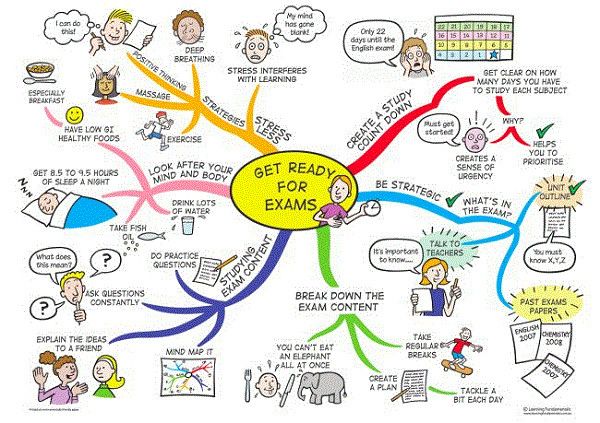 6. Plan an Event
A grand event is breath-taking. But preparing for it can be stressful. You need to take everything into consideration and prepare Plan A, B, even C to respond to emergencies. Let's take preparing for a wedding as the example. You need to prepare the guest list, catering, decoration, etc. In that case, a mind map makes it easier. You can list everything you need to prepare and prioritize the items. Here is a event mind map example for you.

7. Prepare for a Meeting
Business meeting needs preparation. No one want to stuck when it's time for her/him to speak, which is embarrassing and a waste of time. That means you need to get to know the meeting topic in advance. In that case, the mind map is a useful tool to help you with that. You can get to know the attendees, topics, and stream the speech outline. Based on the mind mapping, preparing for the meeting agenda is much easier because it covers everything you need in a meeting.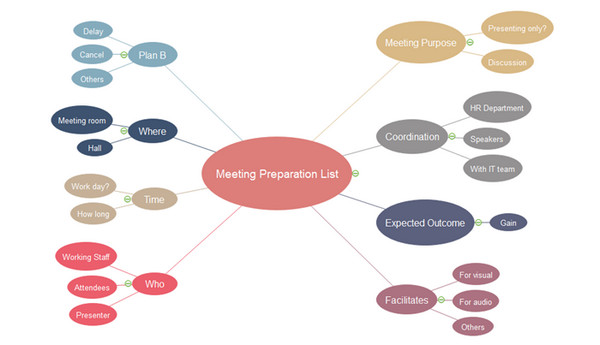 8. Manage Time
Wan to be more effective? wonder why others seem to have more hours a day than you? You need to consider the time management technique and mind mapping helps you solve the problem. The simple way is to write down each errand for the day and prioritize them. You can do this once a day, a week, or both. Here is the time management example for your reference.

9. Prepare an Interview
A good job needs to prepare with care. Mind mapping prepares you with the background knowledge of the company and the interview questions with order. Now take a look at the interview mind map example down below.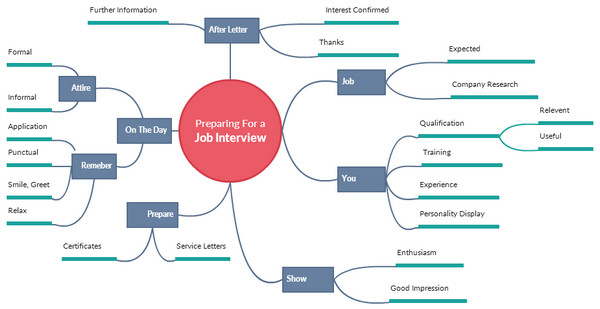 10. Plan Finance
Having the control of personal finance is half controlling your life. Planning finance properly helps you live a comfortable life. See the finance planning example here.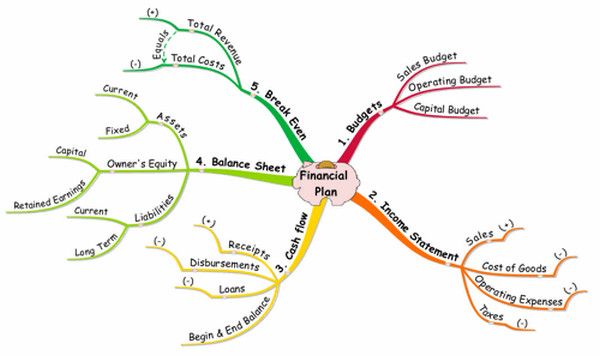 Part 2. A Useful Mind Map Tool [Recommended]
MindOnMap can be your first choice to make mind maps online. It provides you with free connection lines. You don't need to be limited by the set-up structure at first. Besides, you're allowed to add summary to each node when it's necessary. What builds a better mind map? The answer is the customized tools. When using MindOnMap, you can insert images to make it intuitive. Links marks the source of the information or further one. If you're not satisfied, inserting comments is for your choice. Surprisingly, you can export your mind maps as Word, PDF, or images like JPG, PNG, and SVG. Visit the official website of MindOnMap and try to make a mind map yourself.

Further Reading
How to Brainstorm with Mind Maps Easily
Everything You Need to Know About Concept Maps – What Is Concept Map and How to Make One
Part 3: FAQs about Clearing Music Player from Lock Screen iPhone
What is mind map example?
Mind maps are mostly used to organize ideas. Digital mind maps make making one more easily thanks to mind map example. Each field has one or more mind map examples. You can download the one you need and simply change the content for your use.
What are the benefits of mind mapping?
Mind mapping organize both work and life. I can list the advantages like generating new ideas, improving efficiency, planning events in order, and more.
How can I improve my learning mind map?
Learn how to use mind maps to take notes. You can grasp the knowledge in class well. Mind maps also help to memorize, prepare for presentation, study for quiz, and more. Learn how to employee mind maps in your study efficiently.
Conclusion
After reading this article, I'm sure you've mastered the mind map examples well. Now try the MindOnMap yourself and make your own mind map example.